The time has come.
He's about to burst out of the newborn carrier, and your right arm has gotten so strong you're accidentally walking in circles.
It's time to move him out of the carrier and into a convertible car seat (a car seat that can face forwards or backwards).
But there are hundreds of convertible car seats out there.
How do you know which is the safest, and the most comfortable, and (most importantly) the best pick for your child's size and your family vehicle?
So let's go through a few shopping pointers and help you narrow down the best one for your family.
Sidenote:  Have a family road trip on the horizon?  This article series shares how to help your baby stay occupied and happy during those long hours in the car.
I actually wrote this article BEFORE the massive Graco recall of 3.7 million car seats.  If you're one of those unlucky parents, I'm hoping this article will be particularly helpful!
Picking Out the Winner
At first glance it may look like convertible car seats are all pretty similar.  I mean, none of them appear to use duct tape, supporting sticks, or staples.  (Always a good sign.)
But really, if you look closer, you can start to see the details that separate the men from the boys. 
#1:  Grow-With-Your-Baby Weight and Height Limits
The best convertible car seats will have at least a 40 lb. (18kg.) weight and 40 in. (101 cm.) height limits for forward facing.  You'll start out using it rear-facing, but you want to be able to continue to use this car seat for years to come, so look for something that can grow with your child.
You also should check the height of the car seat, and how adjustable it is.  It's important that you can see over the top of the car seat when it's rear-facing, and sometimes that can be an issue.  (Especially with compact cars.)
#2:  A Strong LATCH System
LATCH stands for "Lower Anchors and Tethers for Children" and these are the long look-like-seat belt things that come out the back of the car seat.
You will also want to check the fine print on your particular vehicle to read their recommendations about using the LATCH system.  For example, some cars forbid bracing a car seat against the front seats, due to the airbags.
#3:  A Five-Point Harness
I'm not sure if it's possible to find a convertible car seat that doesn't have a five-point harness, but just in case there's one lurking out there, make sure this is on the list.  You want to see a latch that secures two points of the straps across your baby's shoulders and you want to see a three-point harness in between your baby's legs.
#4:  A Machine Washable Cover
That car seat is going to have juice spilled on it, crackers smeared into it, and it will eventually be soaked in urine. (During your potty training phase.) Make sure the cover can be removed and machine washed.
You're not going to be able to take off the straps and wash them (it's a safety hazard if you remove them), so if your baby is a spitter, make sure you've got strap covers that will not only protect the straps from Vomitville, but give a little cozy "let's sleep now!" cushion on long drives.
#5:  Side-Impact Protection
Look for a car seat that has your baby sitting in somewhat of a "cup" shape – with taller sides on either side of the head.  This way, if you happen to be in a side-impact collision, the car seat is like a protective cocoon.
#6:  A Good Fit For Your Family
Think through how you will be using the car seat.  If you're just using your car seat for around-town trips, you may be able to get by with a less expensive model. That said, if you know you'll be taking long trips in the car or on an airplane, it may be worth it to get a more-expensive car seat with lots of padding, like the Britax or Chicco.
Babies bums can get tired of sitting, just like ours.  The thicker the padding, the more likely your baby won't start crying on a long car ride.
Chicco NextFit
The Chicco NextFit convertible car seat has consistently gotten high ratings from multiple product safety sources like Baby Center, Car Seats for the Littles, and the Car Seat Blog.  I also had several readers (Mel L., Elizabeth D., and Elizabeth S. all share they were happy with their Chicco on Facebook.
Awesome Things about the Chicco NextFit:
It has a special patented reclining system, making it particularly awesome for smaller vehicles, since sometimes rear-facing a car seat can force the front seats to be pulled up fairly close.  (This is often a struggle with the Britax Marathon.)
It has a cup holder, which comes in really handed has your baby grows.  (Most other car seats make you purchase this separately.)
Can be used until your baby is 65 lbs. (30 kg.)
It can be used rear-facing until your baby is 50 in. tall (127 cm.), which is around 3-4 years for  most children.
Easy installation
You don't have to re-thread the entire thing as your baby grows, it's adjustable
Ho-Hum Things About the Chicco NextFit:
It's heavy – about 5 lbs more than similar models by other brands.  If you plan to move it in and out of the car, or air travel a lot, this may not be a good choice.
The old version (made before October, 2013) required shoulder harness pads that were bulky, but the new ones have a velcro strip and are much softer than the older style.
The Chicco NextFit is $279 at Amazon.  ($299 at Babies R Us.)
Britax Marathon
Britax Marathon was the car seat we chose with our kids, and I was happy to find out that it's still a parent-pleaser. It's consistently given 5-stars by Consumer Reports, Car Seats for Littles, Consumer Search, and Baby Gizmo.
Reader Alexa Dowlen shared on the Incredible Infant Facebook Page that it was the car seat they chose, and they were especially happy that it can last up until the age of three.  (I concur, Alexa!  Ours lasted 2-3 years for each kid!)
Awesome Things about the Britax Marathon:
It has a steel-reinforced frame, making it extremely sturdy.
It's very well padded and comfortable.
It's most well known for its safety features.  The base compresses in a crash, lowering the child's center of gravity and reducing forward thrust.  It also uses energy-absorbing foam for side-impacts.
Extremely easy to adjust and install.  (The NTSA gives it 4 stars for overall ease-of-use.)
Ho-Hum Things About the Britax Marathon:
 It's pretty bulky, so it may not be a good choice for smaller cars.
It has a short shell, which means you may have to move your baby foward-facing earlier than you would like.
It doesn't have the side-impact protection head-wings that the more expensive Britax Advocate has.
Sadly, Britax Marathon is also a little on the pricey side…coming in around $232 on Amazon.
Diono Radian RXT
The Diono Radian RXT was listed as a best-value convertible car seat by Consumer Search.  It was also listed as a favorite by Jessica D. on Facebook!
Awesome Things About the Diono Radian
It's a 3-in-1 design, so your baby can sit in it from rear-facing all through booster stage.  (So 4-5 years.)
It's well padded and comfortable
It uses a narrow design, letting you squeeze three car seats into a single row.
The sides are reinforced by aluminum, not plastic, which allows it to be narrower than other car seats, but still maintain its strength for side-impacts.
It's a great choice for taller children, in that it lets you keep them facing backwards longer. You can use it rear-facing for kids up 44 in. and 45 lbs (112 cm. and 20 kg.).
The booster can be used for kids up to 120 lbs.
It folds up flat and is incredibly easy to tote around.
Ho-Hum Things About the Diono Radian
This particular car seat received good safety ratings with in-house tests, but hasn't been independently tested.  Previous Diono car seats have been, however, and they tested very well.
The straps can be tricky to tighten.
The cover is machine washable, but you have to untether everything to wash it, which can be challenging.
It's safe, but the NHTSA gave it only 2 out of 5 stars for "Ease of Use" due to tricky instructions.  

If you choose this car seat, you'll definitely want it 

looked over by a professional 

to make sure it's installed correctly. 

It's pretty tall, which means in the rear-facing position it requires a lot of front-to-back room.  Diono sells a angle adjuster that most parents say solves this problem.
Price wise, the Diono Radian is pretty expensive ($275).  However, since you can convert it to a booster seat you'll be using it for 5-6 years, so that is a big bonus.
Other Sweet Safety Suggestions
Here are a few other things you can do to help maximize the safety of your car seats…
Make sure you've actually installed the car seat correctly.  Read the installation instructions for the car seat you choose and follow them carefully.
Have a professional approve your work.  This database will tell you where you can go to have your car seat professionally inspected for free.
Install the car seat in the center of the 2nd seat.  This provides a further barrier against possible side impacts.  (Check your car's manual first though, some cars don't allow using the LATCH system from the center position.)
If money is tight and you're going to be borrowing a car seat from someone else, or using an older child's car seat for a younger one, make sure you run the car seat through this database to check and make sure it has been subject to any recalls.
We ♥  honesty!  This post contains affiliate links that provide extra money for our mutual coffee habits addictions. Click here to learn more.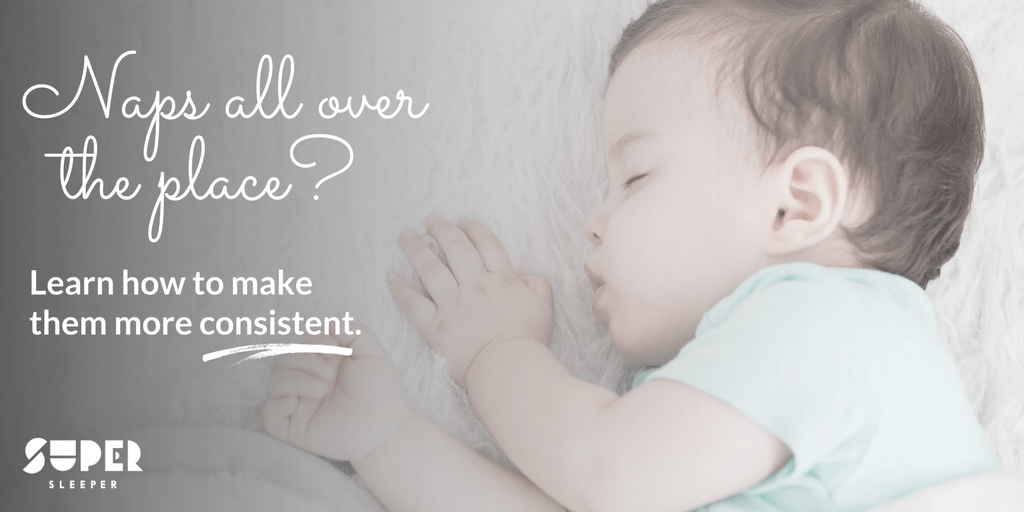 Comments