Yesterday was one of my epic Terrible, Horrible, No Good, Very Bad Days.  (I have those on occasion…)
Monday night I had a hard time falling asleep.  I was nervous.  I didn't know why I was nervous.  I just was.
As I loaded the kids in the van yesterday morning, I kept praying and talking with God about why I felt so anxious.
In fact, at one point I even pulled over and went around to double check Isabella's car seat.
Five minutes later the hood was all smashed up.
The airbags went off and the kids were crying, but I knew everyone was okay. (I actually felt the minivan absorb the hit. Love me my Honda Odyssey!)
Fortunately, the only injury was a bad burn on my wrist due to the airbags going off.  They loaded us all into the back of an ambulance to stay warm (it was -50F here yesterday) and towed the van away.
If we had been hit just a few inches to the left, on Lauren's passenger door, today could have been a very different type of day.  (It is at this point I have to discipline my mind to stay in the present and not go rabbit-hopping down the holes of "what-if's".)
The Fatal Flaw of This Post
This article on melting away the stress of motherhood was supposed to be published last week, but snowstorms and a crashed computer kept pushing that deadline back.  Now I understand why God kept frustrating my publishing schedule.  🙂
You see, as I was editing this post this morning, I uncovered a huge flaw I had previously missed. 
Yesterday for a split second, I was reminded that although I'm a mother today and I carry all the typical stresses of that role, I may not be a mother tomorrow.
That even as we discuss ways to alleviate the burdens of being The Mother, we should never lose sight of the greater reward: That we are actually mothers.
As we tweak things in our daily lives to help lift some of the burdens of motherhood, we should never think for a second motherhood itself is a burden.
As parents, we get to experience a type of love that is utterly unique.  We get to struggle to learn how to care for these tiny people, how to train them, how to encourage them, how to mold their little hearts and instruct their souls to be the person they were meant to be.   It's exhausting, scary, and thrilling all at the same time.
We have the distinct honor and privilege to garden the tiny buds in our homes so they can bloom to their full potential in adulthood.
Parenthood is not a right.  It is a blessing. 
But sometimes, even blessings have heavy camp-packs.
So let me share 5 very simple ways I try to keep my parenting-pack as light and mobile as possible.  These are the tricks that I use to manage my home, my time, and my "Mom Monster" that can come out when I'm too stressed.  (You know we all have one…)
Stress Melter #1:
Get More Sleep
I'm going to take a wild guess that you read this tip and…
A)  laughed hysterically for a second before abruptly cutting off and developing a crazy twitch on your left eyelid
B) Threw the phone/ipad/computer across the room in a fit of cursing rage of exhausted defeat
or…
C) held your breathe and hope against hope that I can help you make "sleep" happen again.  
Well, luckily I think twitches are disturbing and throwing things is embarrassingly juvenile.  So that leaves us with "C".   I do, in fact, have a few tips on that subject to offer!
Do a Nursery Makeover
Take a few minutes to look at your baby's sleeping room.
Is it light in there during the day?  Hang up a few sheets until it's pitch black.
Is it too quiet?

 So that every bump in the living room can be heard?  Get

a 24/7 noisemaker.
Is he banging his head on the crib slats at night?  I'm actually a fan of crib bumpers, when they're done safely.  Fortunately here in the 21st century we have some pretty impressive and safe bumper options to choose from.
A Gentle Way to Teach Sleep
Babies have a sleep cycle just like we do.  Many times they will get stuck on the "partial awakening" part of the cycle and wake up.
We, as their loving parents, need to help them learn how to get through that awakening portion without us.  Fortunately, this doesn't mean making him scream alone in the crib until he passes out.  There's a gentler way to teach this.
Get Your  Napping Issues Fixed
Helping your baby get good naps throughout the day is really important in establishing good nighttime sleep (and not having a super-crankster on your hands).  Nap coaching is one of the hardest sleeping skills we teach our children.
It's much more involved than a simple post, so I created a webinar called Napping Know-How to walk you through the entire process.  See when the next class is.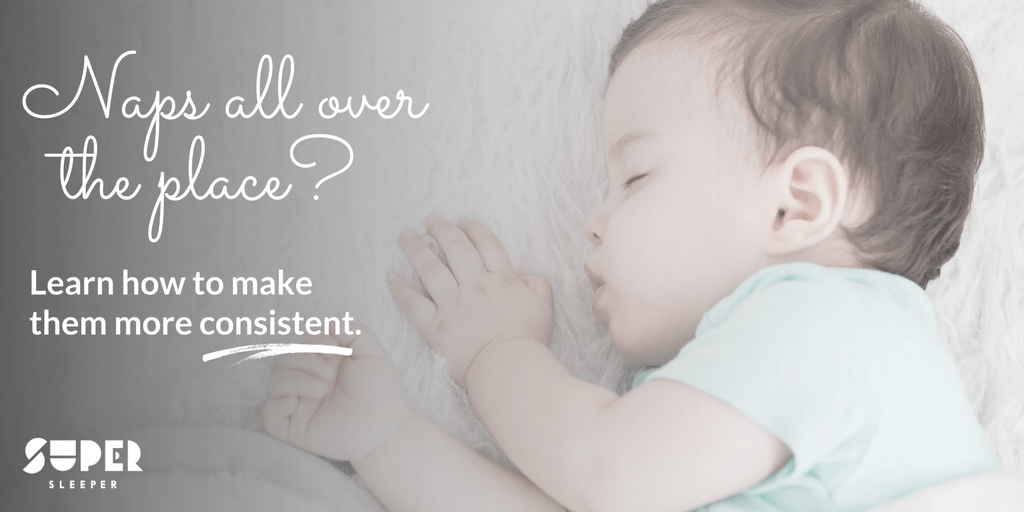 Stress Melter #2:
Give Yourself a Quiet Time
My mental health is directly related to my quiet times.  It's like using "the naughty spot" for myself.  Every day I deliberately set aside time to be alone in the living room.
I pour myself a hot cup of coffee, grab my favorite rocking chair, and crack open my Bible.  I spend some time journaling (if I feel like it), or I may work through a Bible study.  Then I  close my eyes and chat-things-0ut with God. (i.e. pray).
I need that time to recharge, reboot, and make sure I'm thinking clearly and rightly about the things going on in life.
I also take time to get some exercise.  Currently this means using the elliptical and watching NCIS episodes (I'm so behind!) and doing some Stay at Home Yoga.
Take 30 minutes while your baby is playing happily in the crib or sleeping to do a few yoga poses in the living room and stretch all that stress out of your shoulder blades.  Or escape into the bedroom for an hour at night while your spouse takes a shift.  You will feel much stronger and rested after some time to yourself.
Stress Melter #3:
Winning the "What's for Dinner" War
I'm a picky eater who has snobbish taste-buds.  I also have the kitchen creativity of a potato.  This means that I have to meal plan to protect my family from starvation.
Except I have a problem:  I have very little time for meal planning.
So I was relieved last year when my sister Jenny introduced me to eMeals.
You pick out a plan that fits your family (you can choose Low-Calorie, Slow-Cooker, Gourmet, Paleo, Low-Fat…13 different plans).   Then every week you get an email with a week's worth of meals (with the recipes) and a grocery shopping list.   You can print them off like me or carry it around on your phone.
I pay a whopping $5 a month for the yearly plan.  Consider it the most affordable personal chef on the market.
I've been doing this for the last year and have yet to get a repeated menu plan.  They give me 7 different meals and I pick out the ones I think my family would enjoy the most.  It's a beautiful thing.
Here are the different meal plans they have to choose from.
If eMeals sounds useful to you, the code "dinner15" will give you 15% off.
Stress Melter #4:
Bribe Yourself.
I'm not a huge fan of New Year's Resolutions.
Most resolutions are given in a teeth-gritting "I WILL DO THIS" mindset.  You emotionally focus on your end result, and then "make yourself" follow through for the first week.  Then the resolve fades, inconvenience sets in, and you're ditching the whole thing before the third weekend.
Instead of resolutions, I take the bribery approach.
I make a short list of things I want to improve this month, and then I make another list of things I would really enjoy or like to have as a result of meeting those goals.
You can give yourself a small daily bribe (like watching a favorite TV show, or picking up Starbucks), or work all week towards one big bribe on the weekend, like a Girl's Movie Night or a Locked Inside the Bathroom Spa Evening.
Here are two examples of my favorite Big Bribes:
1.  The Elwood Unicorn Rainbow Mug of Happiness ~ Uncommon Goods  2.  Herbal Heated Slippers ~ Uncommon Goods 
3.  The Princess Bride ~ Amazon
1.  Dead Sea Heavenly Mud Mask ~ Castle Baths  2.  Teavana Perfect Tea Maker ~ Amazon
3.  World's Softest Fleece Robe ~ Layla Grace
After a month or two has passed and those little challenges are becoming less, well, challenging and more routine, pick a new change and bribe your way through that one for a while.
The results at the end of the year will surprise you.   Instead of making changes for three weeks by sheer will-power and guilt-tripping before giving up, you made it an entire year and saw significant changes.  Huzzah!
Stress Melter #5:
Steal Back Your Time
Time is like a leaky faucet.
You work so hard to stay on top of your responsibilities…only to see the time you need to complete them drip drip drippppppppppping all the way down the hypothetical toilet.
I prefer to have no schedule and just do whatever I feel like whenever I feel like doing it.
But I've learned, as my kids get older and life gets busier, that I'm doing myself a big favor if I structure my time.   Wasted time often turns into less sleep or less time with the kids in the evening.
The Internet is a HUGE time-monster for me.  I click on a single Buzzfeed article and sluuuurrrrp!  There goes an hour.  Or hop on Facebook for a few  minutes…and sink into a Facebook coma that eats away the afternoon.
I still enjoy all my favorite online time-monsters, but I've discovered a smart time management tool to tame them.
Breaking My Own Rules:
My New Year's Resolution
Like I said above, I'm not a huge fan of resolutions.
HOWEVER.
This year, I've decided to make a very deliberate exception.
This year, whenever I begin to feel the stresses of motherhood pressing in on me, I'm resolving to immediately grab one (if not ALL) of my children for a cuddle. 
By cuddling with all these blessings, it will remind me that being their mother is worth every ounce of the pull-and-tugs that comes with the Mom title.

How do you handle the stresses of motherhood?  
Comments