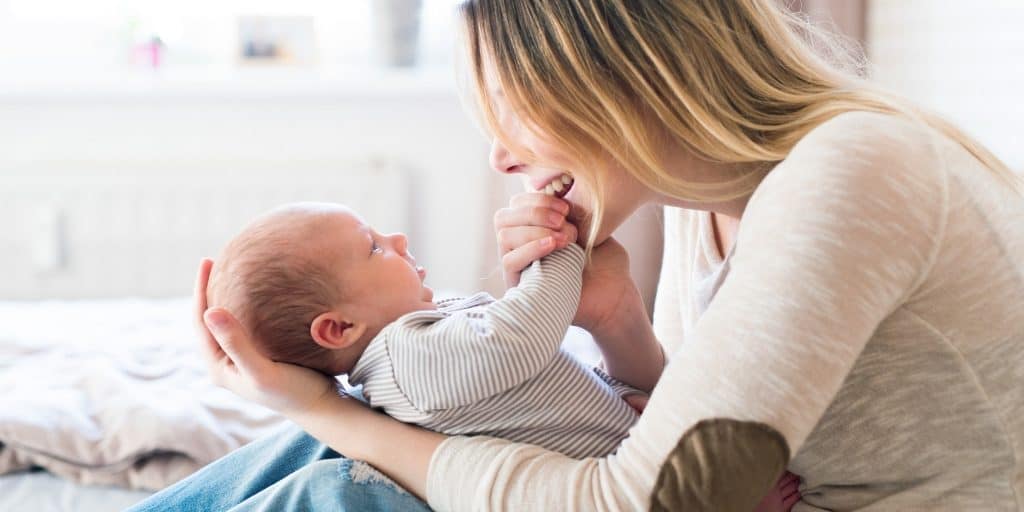 Wouldn't it be nice if you had more baby activities available, besides just the usual run-of-the-mill games?
Eventually the endless games of peek-a-boo begin to feel a little stale. You've tried staring contests. There even have been some thrilling rounds of "got your nose," but now you're at a loss.
It can be challenging to feel like you're really connecting with your baby. (Especially at the beginning.) You need a fresh crop of baby activities!
What's Your Play Plan?
Trust me, if you don't have a Play Plan in place, nothing is going to happen. (Except a lot of mom guilt for not "doing more.")
Having a Play Plan will make you feel more confident in interacting with your baby.
A solid Play Plan helps Dad get more involved. These baby activities will let him start making sweet memories from the very beginning.
Specifically chosen baby activities will let your infant practice specific developmental tasks that are on his milestone checklist.
So that's the first thing we need to do. We need to help you create a Play Plan that focuses on your baby's current developmental skills.
Will you look at that! I just happen to have a year's worth of baby activities right here! It's a ready-to-go Play Plan!
You are actually your baby's favorite toy.
Repetition is Your Best Friend
There may be a small part of you think that two baby activities per month isn't enough. Well, don't be fooled! Remember, at this age, repetition is key!
You don't want a wide variety of activities—you want to focus on doing the same activities over and over again. The more frequently your baby does something, the stronger those neural pathways get, the faster your child conquer's the milestone he's working on.
These Baby Activities Will Delight Both of You
These are NOT the types of baby games you've heard of before. I have delved into the dustiest, most boring baby development books ever shelved on the top shelves of university libraries. (You're welcome.) I've even included a few activities I created for my babies.
Playing with baby can actually be fun for both of you.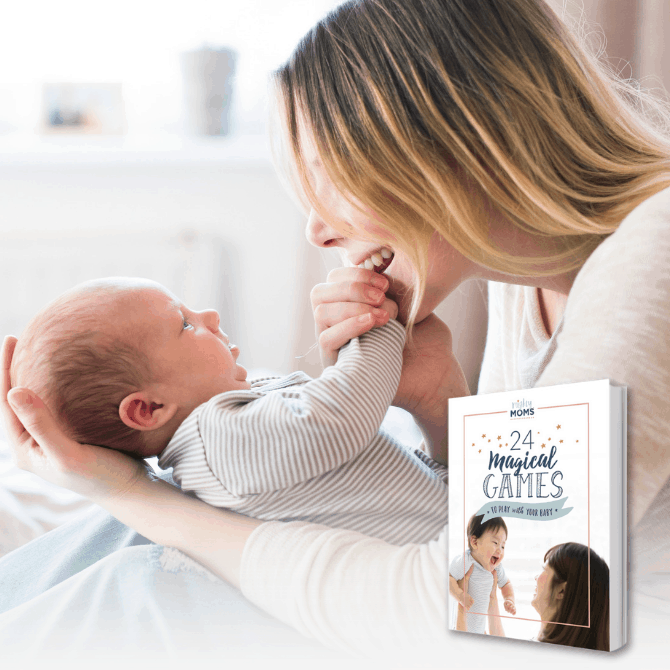 Baby Activities Guaranteed to Get the Giggles
This ebook offers you 24 different baby activities using things you already have around the home to stimulate your baby and encouraging bonding.
Download These Activities
Protected by Stripe — PayPal Verified — PCI Compliant
Playing for just a few minutes a day will have a huge impact on your baby's developmental advancements.
Watch Him Nail His Developmental Milestones with The Milestone Marker
It is every mother's worst nightmare: what if your baby just isn't growing like he should be? Those butterflies are fluttering around, making you worried you don't know enough about baby development to tell if he needs more help. Your next well baby appointment isn't for a long time. Do you want to sit on those butterflies until then?
The Milestone Marker ebook series can give you the confidence you're craving. It includes two separate workbooks for you to begin filling in.
Giving You Peace of Mind
Finally, The Milestone Marker eBook series contains informative worksheets to help you fight fear with knowledge.
It lets you know when to give the doctor a call if your child doesn't reach certain milestones at certain times.
The ebook series shows you how to determine your premature baby's adjusted age, so you aren't accidentally expecting the wrong milestones.
It goes through all the early signs of autism, so you know what to watch for.
Every child (and gender) develops at different rate, so I've worked hard to make sure that filling out the worksheets in The Milestone Marker reflects that. We want to celebrate your baby's development, not agonize over it!
If you're not happy with all three ebooks, just hit reply on your confirmation email and I'll issue a prompt refund, no problem.
Add Both Trackers for $10 (That's 60% Off)
Since (I'm hoping) you've already decided to pick up a copy of 24 Magical Baby Games, why not give yourself two additional workbooks to track your child's milestones and healthy growth in the next year?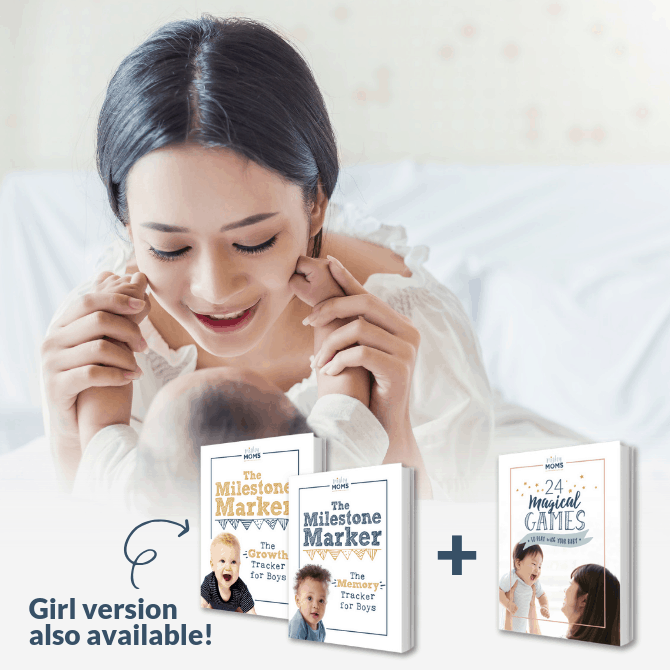 Add The Milestone Marker eBook Series for 60% Off
If you purchase The Milestone Marker with Magical Baby Games you can get BOTH of the milestone workbook sat 60% off their regular price. (This is only offered here, btw.)
Give Me Knowledge AND Fun!
Protected by Stripe — PayPal Verified — PCI Compliant
Captain Quirk of the Parenting Universe
So this is awkward…This is where I'm supposed to tell you all this cool stuff about myself so you can feel more confident about purchasing this thing I've spent YEARS working on. It feels a little braggy to me, but I'll do my best. Let me provide 2.5 points that demonstrate that I do, in fact, know what I'm talking about.
I graduated from Taylor University with a BA in Social Work, which required me to spend a LOT of time studying child development and psychology.
I'm a veteran mama with three (growing way to fast) children. Why is this only worth a half a point? My kids are my kids, not yours. Yes, I know more about "general mothering" than a first-time mama, but I will know ZIP about your unique child. You're the true expert in that arena!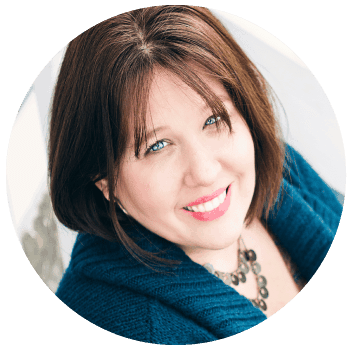 Heather Taylor
Certified Gentle Sleep Coach
Chief Encouragement Officer at MightyMoms.club
Mom of Three Beautiful Daughters
Strongly Anti-Spider, but Pro-Caterpillar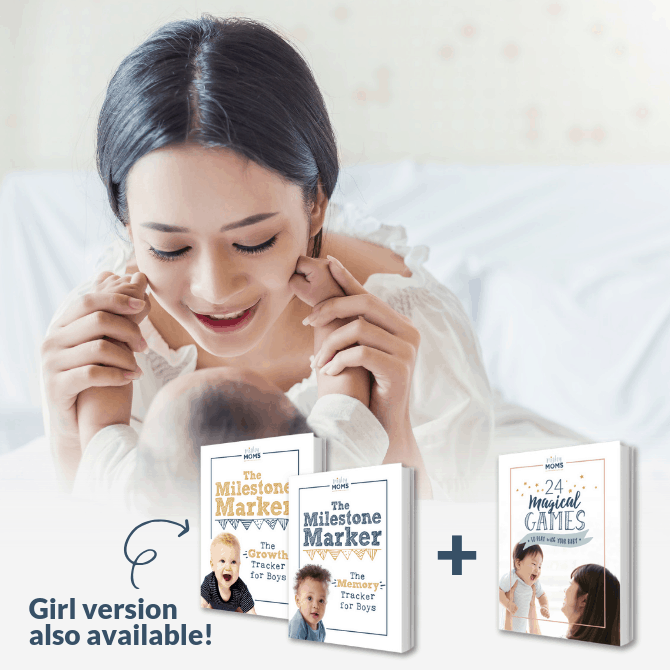 Get All Three Workbooks at 60% Discount!
The The Milestone Marker and Magical Baby Games go together like tummy raspberries and giggles. Honestly, can you really have one without the other?
Bundle Get All Three eBooks for Less
Protected by Stripe — PayPal Verified — PCI Compliant
"I've read through and studied your book in preparation for this little bundle of joy I'm waiting on. I'm so thankful I came across it because it has taught me that being a mother is more than taking care of needs…it's capturing the little moments and making them matter. VERY IMPRESSED!"
Kristin Aldridge