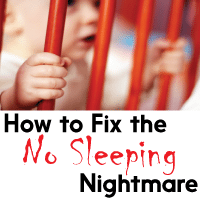 By far the worst part of babyhood is the utter exhaustion.
The nightly ritual of dragging yourself from sweet happy slumber into "mom and dad" mode.
Walking, feeding, shushing, singing…all to comfort our helpless brood into snoozes.
We cross our fingers and hope for a "good" night, where we lull them into sleep and they stay that way until morning.
My purpose in writing this article is to share the different ways Incredible Infant can help you overcome the challenges of getting your baby to sleep consistently in the first two years of life.
It all began…
It was around December 2013, when I realized that people needed more than just "my experience" to guide them.
Yes, I'd successfully sleep coached my three kids to become good baby sleepers.
But that's only three.  Out of trillions of children.
So I decided to get an education.
I registered, attended, studied, and was tested to become a Certified Gentle Sleep Coach. 
Becoming a Certified Gentle Sleep Coach was a lot of work!  It required over 160+ hours of classroom instruction with sleep experts and medical doctors.  I'm also required to take yearly classes for continuing education credits.  If there's a development in sleep science, I will know about it!
Since then I've had the joy to work with hundreds of families on their baby's sleeping struggles – through my online webinars and one-on-one via Skype and Facetime.
If you feel hopeless towards your current sleeping situation, let me help you.
Here are the various ways you can get encouragement and practical help to conquer these sleeping issues at Incredible Infant.
Sleep-Focused Articles
Every month I try to write at least one sleep-related post or article that offers practical helpful advice. Consider it your free "Baby Not Sleeping" reference library.
The Baby Napping Know-How Webinar
The Napping Know-How Webinar is designed to help parents who are struggling with anti-napping babies.  It's designed to be a humorous, fun away to learn some very down-to-earth tricks you can use to coax longer and longer naps.
It also comes with bonus worksheets and ALL my course notes!  So all you have to do is drink some coffee, laugh at a few of my jokes, and be encouraged that you're actually doing something about those pesky naps!
This nearly 2-hour class is only $20, and you will have immediate access to a replay, if baby calls you away.  (Life.  It happens.)  The class is offered 3 times a week at various times to fit your schedule.
Read more about the Napping Know-How Webinar.
Baby Sleep Workshops Done Live Online
A Quiet Home Baby Sleep Workshop is a LIVE online workshop where we go over your child's specific case history and I walk you through, step-by-step how to create a personalized sleep plan that will work for your family.
We go over several effective ways to wean your baby off unnecessary night feedings.  We will talk about the one sleep-killing thing you could be doing right now (and not even realize it).
By filling out a special assessment several days early, I get to look over your child's history and then structure the workshop to speak to your baby's specific situation. 
Due to my personal time limitations, I only offer the workshop once every few weeks for only 4 families at a time.  (Any bigger than that, and I can't give individualized instruction.)
Babies of ALL ages are welcome during the workshops.  If your baby isn't quite ready for formalized coaching, I will work with you to create a sleep shaping plan for NOW, and a sleep coaching plan for later!
Click here to get more information on this opportunity.
One-on-One Coaching with Me
via Skype for 4-5 Weeks
The last option I have to help parents struggling with their child's sleeping habits (from 18 weeks through 6 years), is one-on-one extended coaching with me personally.
Clients fill out a full assessment for me, and then we met (in person or via Skype) to discuss in detail your situation and work on an extended plan.  Then we continue to meet together over the next 4-5 weeks to make changes, answer questions, and tweak until your little one is snoozing like a hibernating bear.  
It's me and you, working through your baby's little quirks and struggles.
Unfortunately, similarly to the workshops above, since I only do this baby-thing part time, I can only accept 2 (or rarely 3) of these clients every month.  
I've never had an unsatisfied family.  ALL of my families have reached their sleeping goals during our time together.  So you can see it's a worthy investment if you're at the end of your rope.
Please email me at heather@mightymoms.club if this interests you, or if you have any questions about how this would work.
xo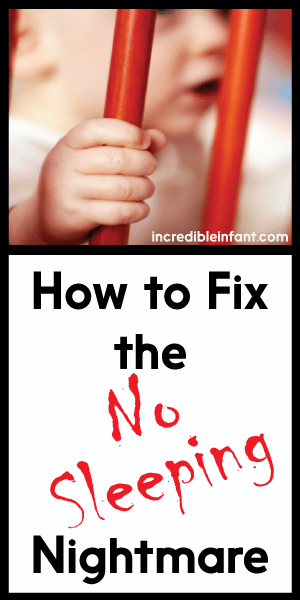 Comments