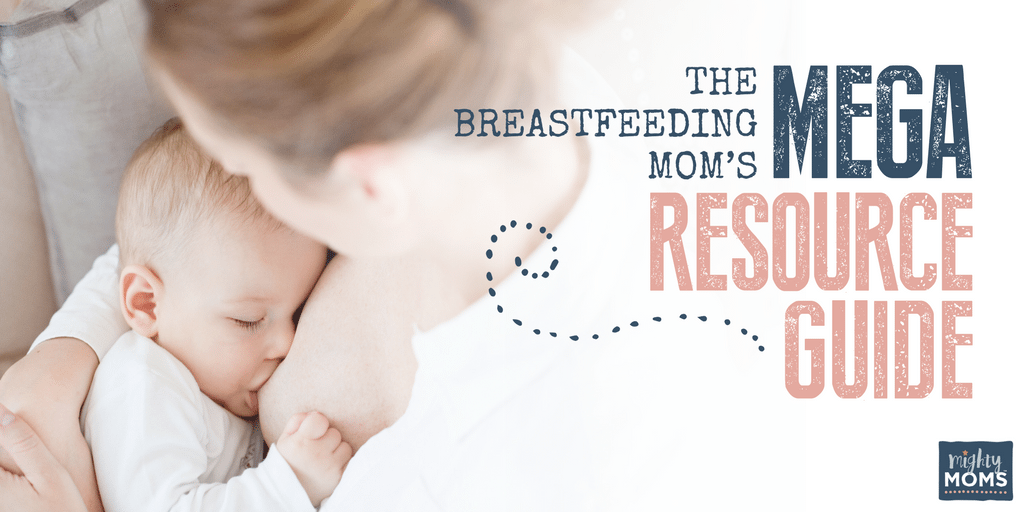 Are you breastfeeding?
Who knew such a short question could command so much of a mom's self worth?
Pressure to breastfeed… Pressure NOT to breastfeed…
It's a hot mess of guilt.
Some moms pick up breastfeeding tips like it's part of their DNA. Nursing perfectly (pain free) hours after birth.
And then there's the other mothers. The mothers who have to work at it. Who struggle with it. Who weep about it.
They feel like absolute failures.  (At least I did.)
Is that you?  Do you feel like you've failed your first test of motherhood?
Don't give up…yet.  Yes, at some point it may be best to throw in the nursing rag and pick up some formula.
But it is not THIS DAY!  *I sincerely hope you read that like Aragorn, because that's totally what it sounded like in my brain.*
The Best Breastfeeding Tips Begin with a Game Plan
Let me help you figure this whole breastfeeding out. After all, there's a very good chance I got more sleep than you did last night. (Don't be jealous, you'll get there. Even if you do need a little nudge in the right direction!)
We'll start by asking a few questions. If you answer "I don't know" to any of the questions below, take a minute to read the article I have linked.
Each one provides you with easy-to-follow steps, videos, graphics, anything you might need to make breastfeeding easier.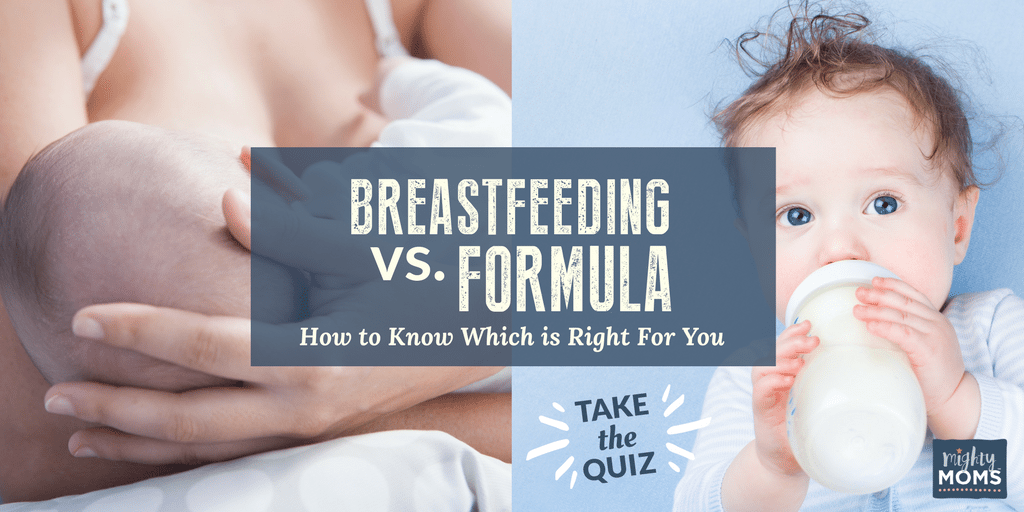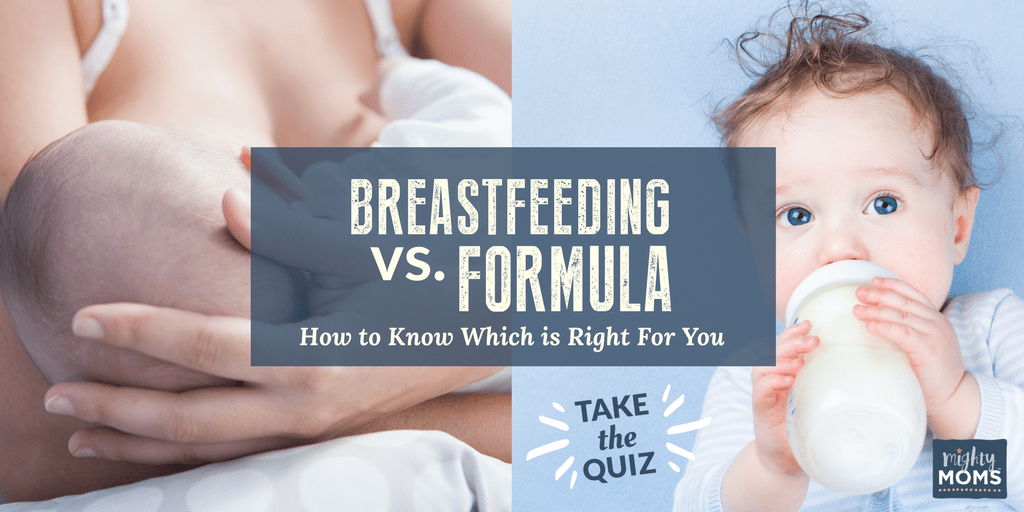 Do You Even Want to Breastfeed?
The whole "Breast vs Bottle" debate has become a shouting match. One that I don't honestly feel like participating in, because I believe the answer is different for every mom. Read through Breastfeeding vs. Formula: How to Know Which is Right For You, take a little quiz, and see where you end up!

Do You Understand the Mechanics of Breastfeeding?
Just because you have boobies doesn't make you a breastfeeding expert.  It's a skill that has to be learned and practiced.
Brush up on the basic know-how in A Guilt-Free Guide on How to Breastfeed.
While you're starting out, be sure to read the articles mentioned above and this wonderful comprehensive breastfeeding guide from Smart Mom.  It's easy to follow and FULL of great help for the just-starting breastfeeder!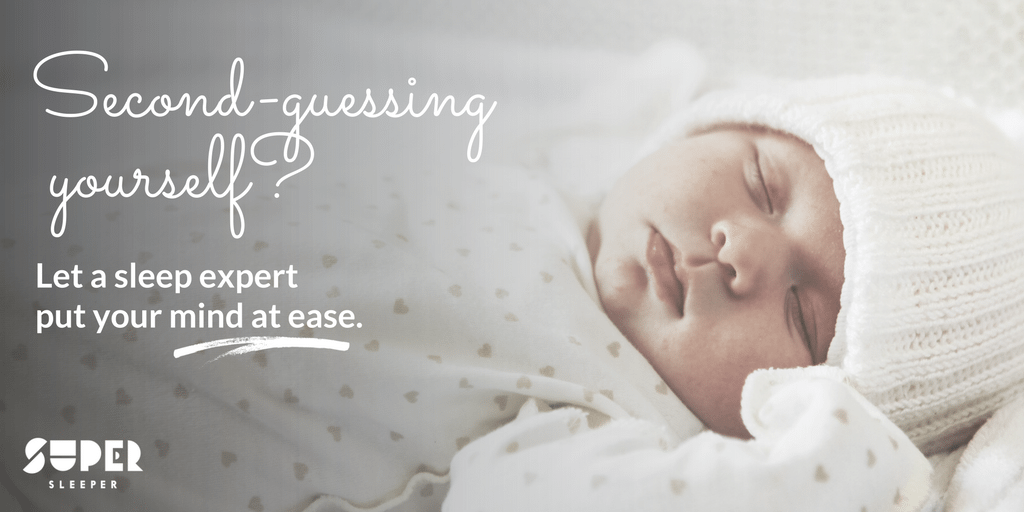 Do You Know What a Good Latch Feels Like?
It only takes a single bad breastfeeding session to bring a good nipple down. Do you know how to quickly determine if you're on that path?
In this article, I walk you through the process to double check that you've got a solid healthy breastfeeding latch. It also includes an infographic, for you visual learners, to walk you through every step to breastfeeding bliss!
How Are Your Nipples Holding Up?
Being a self-declared wussie, the cracked and bruised nipples I earned breastfeeding my second was a nursing death wish.
Fortunately for you, someone taught me the breastfeeding tips to get them healed as quickly as possible.  Tricks that I'm happy to pass on to you inside Cracked Nipples…BEGONE!

Are You Comfortable When You Nurse?
When I started writing online about babies in 2007, I was shocked to discover a simple breastfeeding position that I had never been taught.  One that I'm convinced would have prevented those sore nipples in the first place.
I'll reveal it to you in The Secret Breastfeeding Position No One Talks About.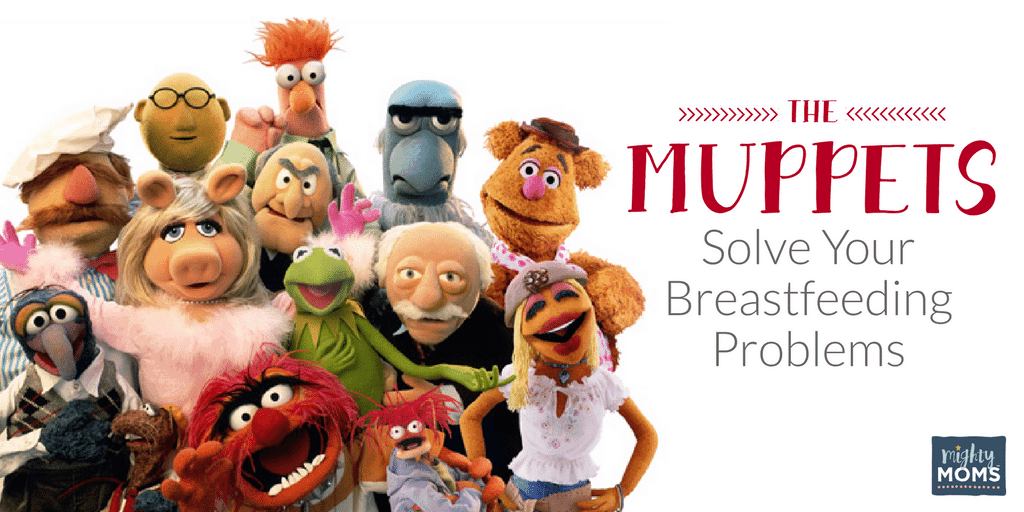 Do You Know Your Baby's Nursing Personality?
Babies as young as just a few minutes old can exhibit personality clues. (For example, Lauren refused to put her head on my shoulder right after birth. REFUSED. At 13 years old, she's still not a cuddler! Too much to see and do!)
Nowhere else do those preferences shine out as brightly as when they are eating! By understanding your baby's personality preferences, you'll be able to adapt your breastfeeding technique and avoid difficult breastfeeding problems ahead of time. What better way to do that, than by comparing your baby to a Muppet? 🙂

How Do You Keep Breastfeeding When You're Child Has Allergies?
It's more common than you may think: Mama eats something and feels fine…but baby's last meal of breastmilk has caused an allergic reaction that has got everyone freaking out. Does an allergy mean you have to stop breastfeeding?
Nope.
Veteran Mama Chelsea Stanley shares the tricks to keep breastfeeding your baby, even through difficult allergic waters. Chelsea has used these tips to successfully breastfeed TWO tots with severe allergies to dairy, soy, and wheat. The Breastfeeding Mama's Guide to an Allergy-Free Diet is practically helpful and wonderfully inspirational.
Give Yourself a Deadline
If your baby is a newborn and your milk hasn't come in, dedicate yourself to four weeks of effort. Or, if your milk is already flowing, give yourself a quitting deadline of two weeks.
Just a few weeks. 
If, after following my breastfeeding tips for a few weeks, you're still feeling the same sense of hopelessness…give it up.
Yes.
You heard read me correctly.
If you tried for a few weeks and it's not getting any better, stop breastfeeding.
No guilt.
No "bad mommy" feelings.
True, breast is best for babies.
Except when it starts to affect your marriage.
Except when it's an additional weight against your desperate struggle against post-partum depression.
Except when you're starting to harbor resentment towards that little ALWAYS hungry little person. (Repeat after me: I am not a milk cow.)
Those relationships are the cornerstone of a healthy growing family.  If your attempts to nurse your baby are compromising those things, leaving you emotionally handicapped, it's time to find a good formula.
As a social worker (and mother who breastfed and used formula) let me tell you, formula feeding your baby doesn't make you a bad mother. Failing to feed the baby at all makes a bad mother.
That said, breastfeeding isn't something you can go back to. Once the door closes and your breasts stop producing, it's really hard to get them going again. So why not try this amazing once-in-a lifetime opportunity and use these breastfeeding tips while you still can?
Do you have any breastfeeding tips to share? What words of wisdom would you offer other struggling mamas?
Other Related Articles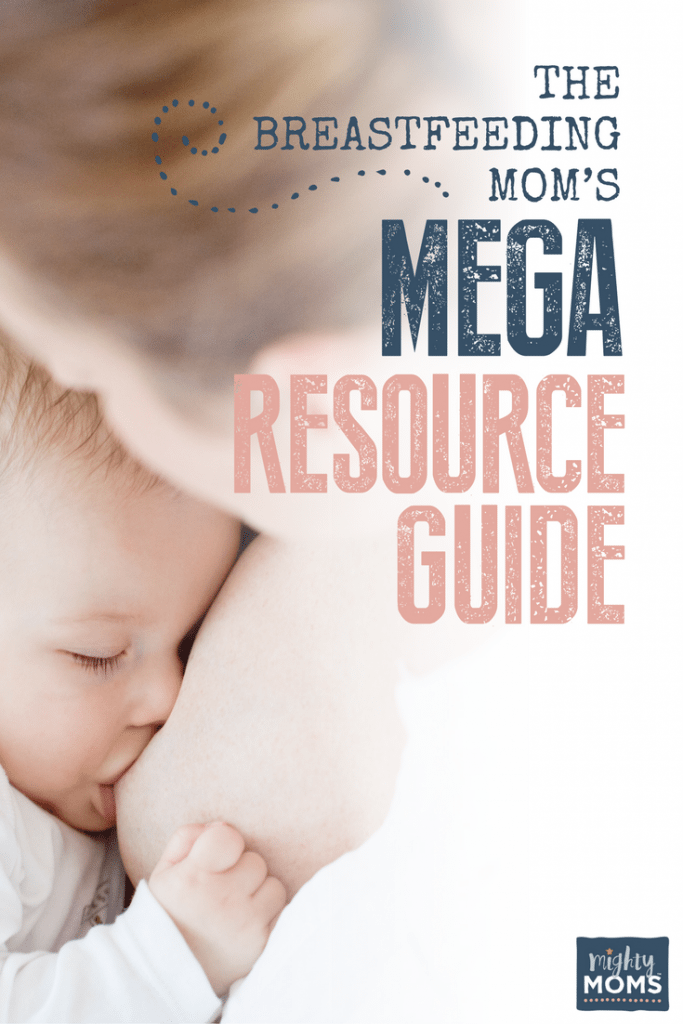 We ♥  honesty!  This post contains affiliate links that provide extra money for our mutual coffee habits addictions. Click here to learn more.
Comments