And you thought labor was bad.
Cracked nipples (a.k.a. red spots of agony) are a whole new level of Dante's Inferno.  Who knew that breastfeeding could be so excruciating?
Fortunately, I've got a rabbit up my sleeve and an eternal line of handkerchieves in my hat.
Whaaaa?
NEVERMIND.
Here's my point:  If you stop breastfeeding in order to heal, your milk supply will stop. (No stimulation = No milk)  On the other hand, if you keep breastfeeding "as normal", your nipples are going to fall off.
Okay, not really.  It just feels like it.
You're re-traumatizing the tissue over and over again. What's a cracked nipple to do?
twinkle-think…twinkle-think….twinkle-think…
I've got it!!
You've got to heal your nipples WHILE BREASTFEEDING!  In other words, you have to start over without starting over.  (Something the Cheshire Cat would say…)
I was not immune to the struggles of cracked nipples with my second.  Here are the techniques I used (successfully!) to heal up without giving up on breastfeeding.
There are two types of interventions you can do for sore and cracked nipples.
In the first level, you concentrate on healing in between breastfeeding sessions. In other words, you work on your positioning and perfecting your latch while waiting for your nipples to heal.
In the second level of intervention, the cracked nipples are so painful they may be bleeding.  You're crying through each breastfeeding session and it seems to be getting progressively worse, not better. You'll need more than shields and creams.  You'll need something else… (keep reading!)
Level One Healing:
For Sore and Cracked Nipples
So the goal of our Level One intervention for cracked nipples is to lower the pain and promote healing during the breastfeeding session itself.
There's a few tools we can use to do this.
Healing Cracked Nipples with Shields
Nipple shields are these little iron shields decorated with your family emblem and placed on the tip of each breast.
Just kidding.
There's no emblem.  Okay, seriously…they look a little different than that.
Functionally, though, they act like little iron shields. These plastic shields provide a comfort zone-buffer between your sore or cracked nipples and your baby's hungry mouth. The shields are SUPER thin, which tricks your baby into thinking your breast is made of silicone.  (Which, actually, it could be…)
Not only is it a huge help to moms who are trying to perfect their breastfeeding latch, it's essential for moms with inverted nipples.  (That's where the nipple looks dimpled, like it's going in instead of poking out.)
The shield should be placed over the nipple, with the cut-out side over the part of the breast where his little nose will be. A little sterile water will help the shield stick to your skin and prevent any shifting around while breastfeeding.
One more thing.  Measure the diameter of your areola (that's the darkened-skin area around the nipple) before you pick up a pair of nipple shields. Nipples come in all shapes and sizes.  Purchasing the wrong size will do nothing for your cracked nipples, and could actually make them worse.  (In case you're wondering, worse-than-cracked means bleeding.)
Release Your Inner FemBot: The Nipple Shell
Another great weapon in the war against cracked nipples is the nipple shell.  These clever devices give your sore nipples some space.  Literally.
When placed on the breast, it prevents your raw nipples from rubbing against your bra. This may seem like a minor thing, but is actually HUGE when you're waiting for hurt tissue to heal.  It's hard to do that when they're rubbing back and forth on cotton (or worse, WOOL) all afternoon.
My only semi-complaint about shells is that they pretty much turn your buxom bosom into a pointy office hazard.  Unless you're prepared to get stares/snickers/gasps, wear a heavy cover-up sweater or use them on the weekend. 🙂
Use Magic Healing Potions
Besides those contraptions, creams and salves can make a huge healing difference in a short period of time.
When you're finished breastfeeding, spread a little breastmilk on your nipple and let them air dry.  (Yes, this will require you walk around topless for a while.  He'll think he died and went to heaven!)
Lanolin (the chief ingredient in Lansinoh) is also recommended as a cream to help cracked nipples.  Lanolin is made from the secretions from sheep. (Sorry that sounds gross, there's just no flowery-way of explaining it.)  If you're allergic to wool, almond oil, or shea butter you may want to avoid it.  (Vegans beware.)
Honestly, though, lanolin didn't do much for my aching cracked nipples.  This nipple butter, however, was miraculously wonderful. (Ego bonus! It's all natural!)

Level Two Healing:
For Bleeding Nipples
You've used shields and shells, you've practiced your topless cooking techniques, and there's a whole tub of cream smeared on your upper half.  Yet, your cracked nipples are still sore.  So sore, in fact, they are actually bleeding.
In this level of of our healing journey, we're going to have to "pause" the actual form of breastfeeding, and yet still maintain the same level of stimulation.  It's a delicate balance.  You need to keep your breastmilk supply high, so you can't just stop, but you also need a little space the tender tissue to heal enough to stop bleeding.  Here's what we're going to do.
Step 1: Find an Electric Pump
Purchase, rent, or borrow a good electric pump.  (Hand pumps are generally a pain in the pa-tootie.)
If you're purchasing, get the best at the lowest price.  You'll only be using it for healing and improving milk supply, so you don't need to spend hundreds (unless you're going back to work).
If you're going to rent, contact your local hospital.  Sometimes it's cheaper, but not always. 
If you're going to borrow from a friend, make sure to boil all plastic parts for a few minutes to disinfect before using.
Step #2: Pump and Bottle Feed
For two days pump every 2 hours, even if you get only drips, and feed that milk to your newborn in a bottle.  (Choosing a good bottle can help prevent nipple confusion.)Not only will the every-two-hour schedule increase your milk supply, the design of the pump will give your nipples a much needed rest.
Again, areolas come in all different sizes so make sure the plastic that goes around your breast is the right size, otherwise you'll be back on agony street. It needs to be large enough that you feel the tug around the areola area not just the nipple.
Having experienced cracked nipples with my second-born, I can tell you that if you are using the right pump shield size, it won't hurt.  Even if your nipples are bleeding.  If it does, you need to go a size larger.
When Nothing Seems to Be Working…
Have your baby checked for tongue-tie.  There may be a physical reason for all this pain.  Click here to learn more about tongue-tie.
Another clever and helpful reader pointed out in the comments that if you're nipples are sore and these methods aren't working, you should also head back to your doctor to be checked for Thrush.
Starting Over Again
Once your cracked nipples have healed (just a day or two should do it), try try again.  It's time to leave the cracked dry desert of hopelessness and skip through a fertile garden of bonding.
Having struggled in that desert and danced in that garden, let me assure you:  it's so worth it.
Do you have some healing remedies for sore boobies you'd like to share? Offer them in the comments and share this article with your friends!
Other Related Articles: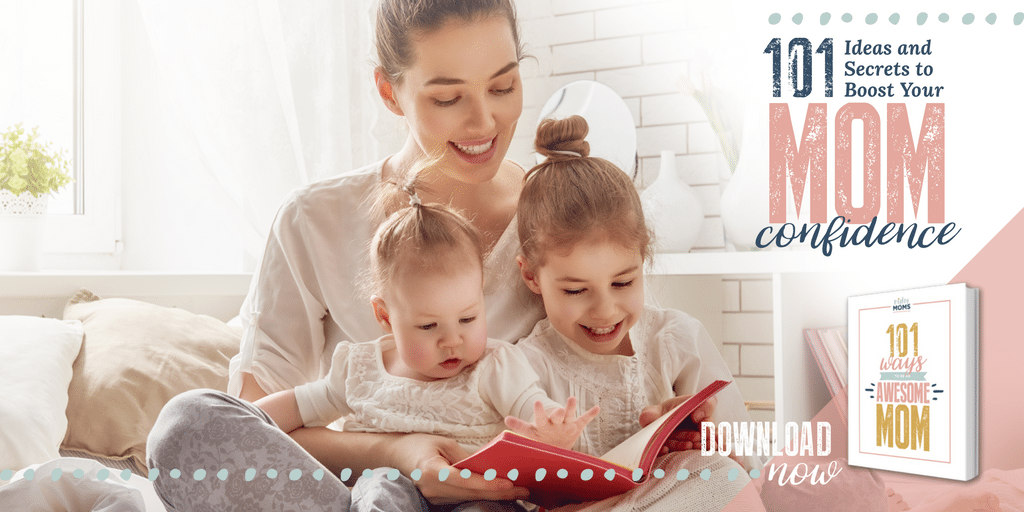 We ♥  honesty!  This post contains affiliate links that provide extra money for our mutual coffee habits addictions. Click here to learn more.
Comments