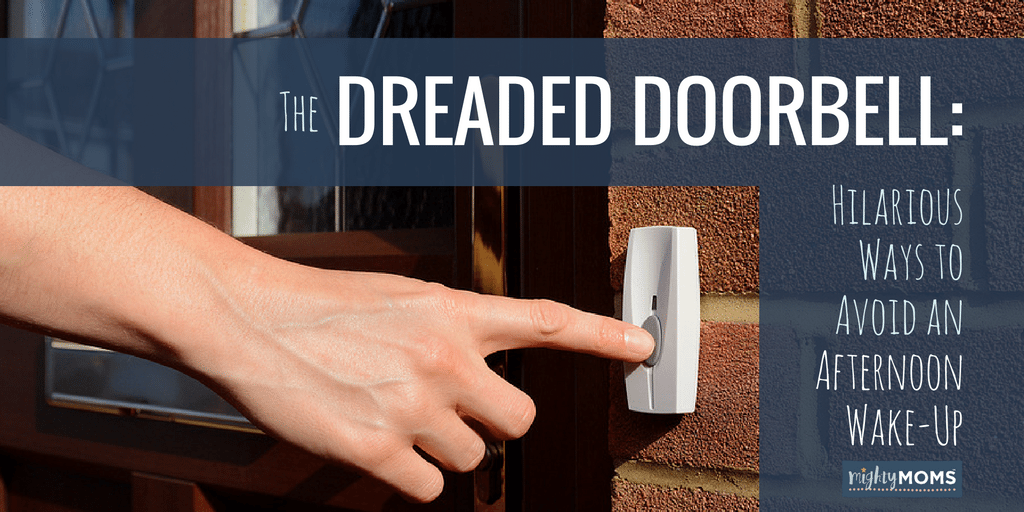 You JUST managed to get your active little guy settled down.  His eyes have drooped closed and you tiptoe out of the bedroom with a maniac grin on your face.
You're FREEEEEE!!!!
Kicking your heels in some absurd Irish jig, you celebrate silently with ridiculous abandon.  Why not?  You worked friggin hard for this silence! And no one's watching, right?
Except someone is watching.  It's the UPS guy and he's looking through the front door window awkwardly, his body leaning to the right… With absolute panic you know what's coming. "No!!!" you whisper-shout, lunging for the door.
Too late.
Dingggg!  Dongggg!
For a split second you think you're baby has made it through, undisturbed, and a crazy grin of relief settles on your face. 
*waaailllllll*
No more, my friend. No more.
Learning From the Master Mothers
Fortunately, you're not the first mother to have experienced the loss that comes from that blasted contraption attached to your front door.
Today I thought it would be fun to celebrate the hilarious creativity of those mothers who have come before us. Let's tip our hat to their brilliance.  Well done, mamas.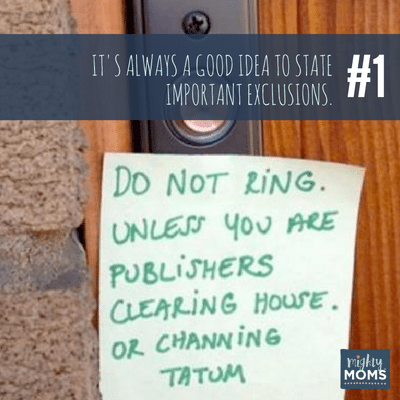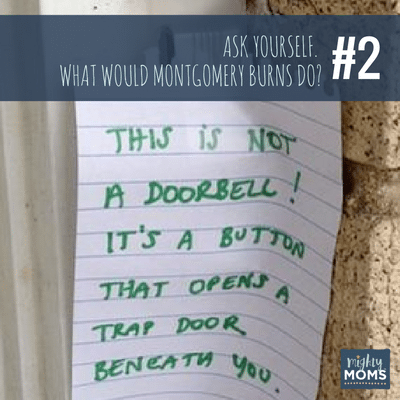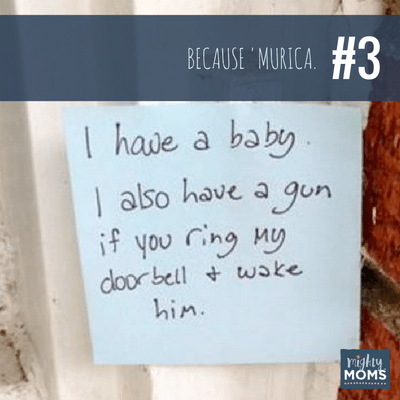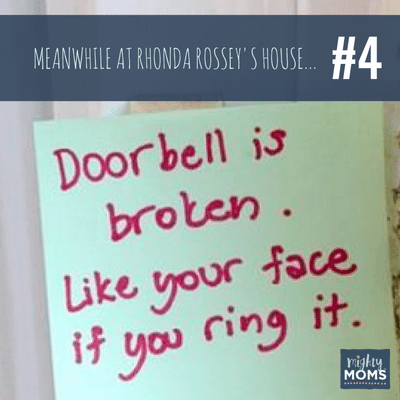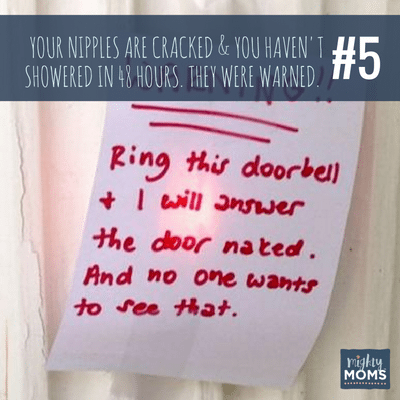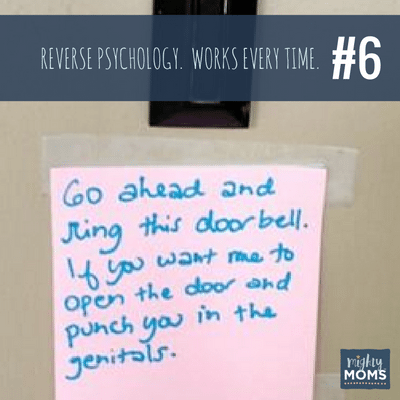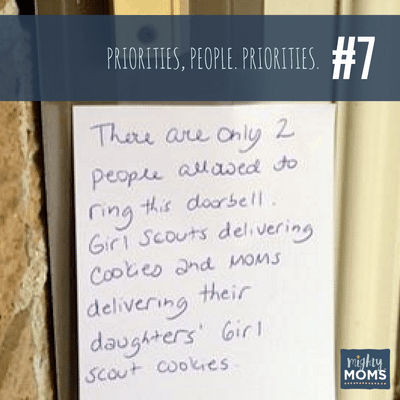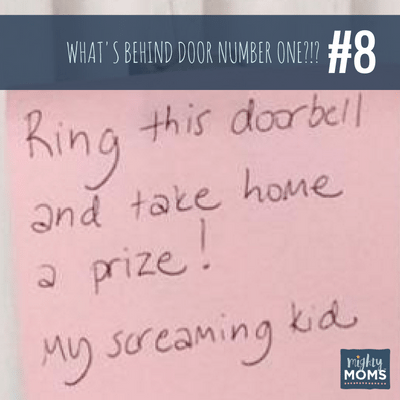 Pretty smart, eh?
Have you ever had to "take evasive action" and leave out a sign for Doorbell Ringers?
How have you avoided those dreaded afternoon wake-ups?
We ♥  honesty!  This post contains affiliate links that provide extra money for our mutual coffee habits addictions. Click here to learn more.
Comments