Unlock the Joy of Bicycling: Teaching Kids How To Ride a Bike in a Few Simple Steps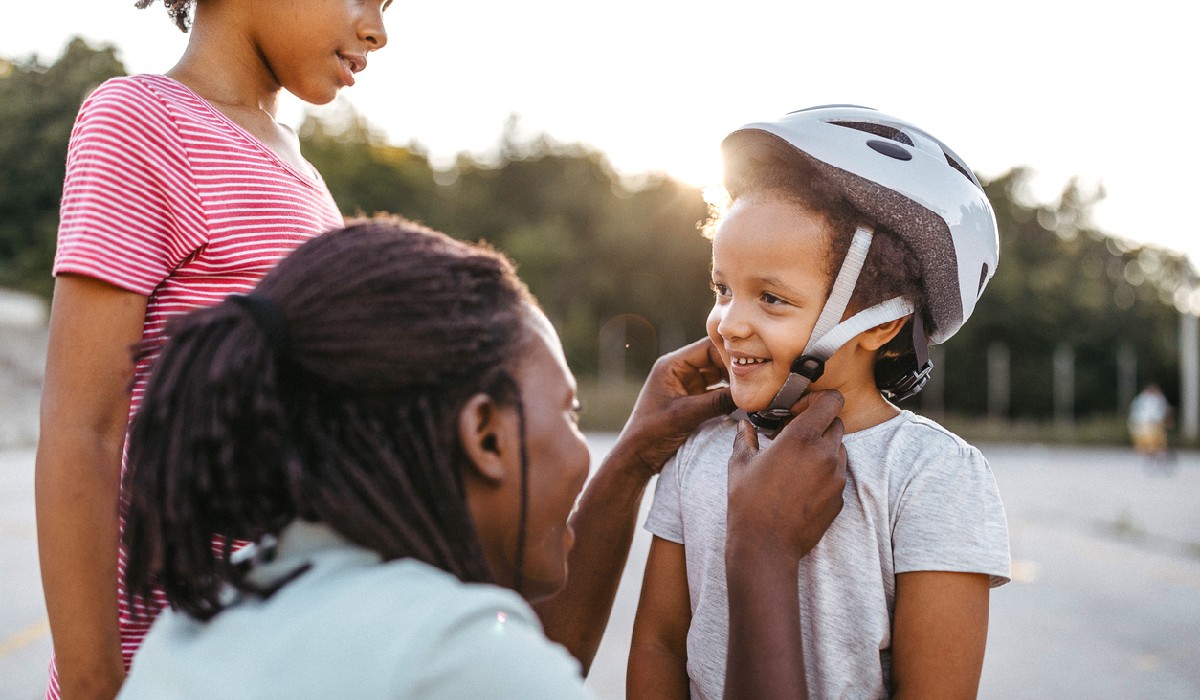 Teaching your kids how to ride a bike can be one of the most rewarding experiences as a parent. From helping them with the preparation and equipment to learning the actual biking process, you will create a strong bond with your children and unlock the joy of bicycling with them.
In this post, we'll be going through a few simple steps you should take to make sure your kids learn how to ride a bike without any issues. Starting with the proper preparation and tips on how to make the experience fun, we'll ensure your kids are off and pedaling in no time. With our guide, you'll set a strong foundation for your kids to get active and enjoy the outdoors for years to come.
Safety Considerations
Helmet: An appropriate kids bike helmet is essential when riding a bike and should always be worn when cycling, even during practice sessions. Ensure that the helmet fits snugly around your child's head and covers their forehead completely.
Padding: Knee and elbow pads can provide extra protection in case of any falls or collisions, especially when learning to ride a bike.
Footwear: Close-toed shoes are essential for biking and offer better support than the average sneakers.
Preparation
Bicycle: Check for proper tire inflation and brakes, and make sure that the seat is adjusted to the proper height for your child.
Space: Find an open area with flat terrain with no obstacles or disruptions to practice riding the bike.
Step-by-Step Guide
Start by having your child position themselves on the bike while standing beside it, and then have them straddle it with both feet firmly on the ground.
With one hand on the handlebar and one hand on the seat, they can lift their feet off the ground while still standing beside the bicycle, allowing them to get used to balancing without worrying about pedaling. They can practice this several times before attempting to move forward using the pedals.
Encourage your child to keep their back straight and have their hands placed firmly on the handlebars at all times, keeping both feet on the pedals and their elbows slightly bent for better control over steering.
As your child gains more balance on the bike, try getting them to move forward by pushing off from where they stand and pedaling lightly with their feet in a circular motion.
When they've managed to stay balanced for a few seconds, tell them to stop by putting their feet back on the ground simultaneously, allowing them to have short breaks between attempts if needed.
As your child gets comfortable with riding around in circles, you can start teaching them how to brake properly by pressing down on the brakes gradually when they approach an obstacle.
Lastly, always supervise your child while they pedal away. Make sure you let them know to stay vigilant on any sidewalk or road.
Conclusion
Bicycling is a fantastic way for kids to stay active, explore the outdoors, and build confidence in themselves. As a parent, it can be incredibly rewarding to watch your child progress from instability to eventually mastering the basics of biking. By following the steps outlined in this article, you can ensure that your children will learn how to ride a bike safely and enjoyably. With the proper preparation, safety considerations, and practice, you can give your kids the opportunity to experience the joys of bicycling and all its benefits. Make sure you equip your children with the right safety gear, teach them the basics, and let them explore the great outdoors.