Delicious Snacks To Pack In Your Kid's Lunch Box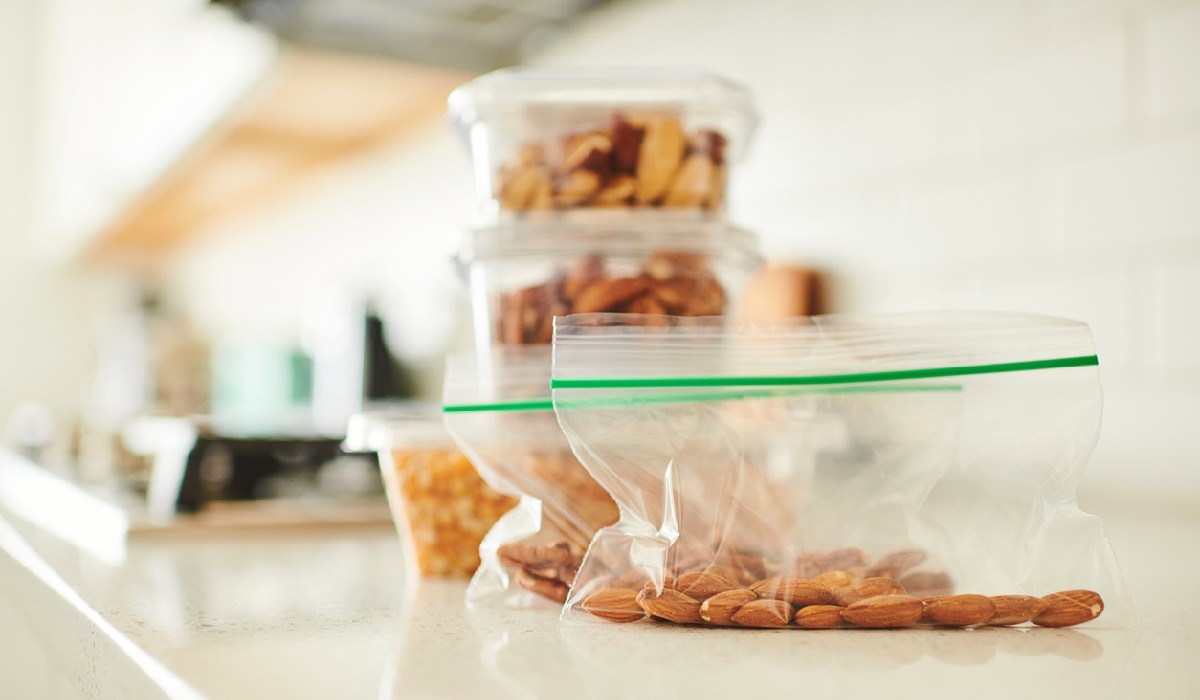 Did your kid finish their lunch all by themself or did they share it with friends? If so, you will need to alter the lunchbox menu for your child. Of course, you want to feed your kid an energizing, digestible, colorful, and delectable lunchtime meal. You must satisfy their cravings, and pack a lunch that has nutrition and energy. Always serve your children wholesome food to fill their lunch boxes and stomachs. Moms occasionally become bored with packing lunches every day and find it difficult to know what to give their children. Use these kid-friendly lunch box ideas to avoid monotony during lunch.
SOME SNACK OPTIONS TO PACK IN A LUNCH BOX
Kabobs
Place fruits, vegetables, and protein on a stick with round edges after cutting them into squares or tiny balls.
Bento box
Multiple tiny split boxes in a lunchbox are excellent for portion management, storing meals separately, and fostering different foods.
Shapes
Use cookie molds to shape sandwiches. You can also cut apples, watermelons, and melons into juicy shapes using small cookie cutters. You can cut any long vegetable into attractive ribbons with a vegetable peeler. Cut carrot or pepper sticks with a knife.
Snacks
Snacks should not replace meals; rather, you should consume them in between. Snacks should be small. A simple formula for a filling snack is to combine a protein- and carbohydrate-rich food. Healthy fat will help to reduce cravings even more.
Remember to hydrate with water
Put a water bottle that your kids may fill up when they need it. Water is not only the ideal option but also a need. It replenishes fluids drained by routine bodily functions including respiration, sweating, and even food digestion. It maintains the body's temperature regularly on hot days and transports nutrients and oxygen to all cells. Beyond regular water, fruit-infused water is an excellent healthy drink option.
TIPS FOR PREPARING A SCHOOL LUNCH BOX
If you learn how to do it, packing lunches can be a lot of fun. Despite the fact that you have some creative ability, try experimenting with foods that your kids have tasted before, due to the possibility that kids would like to eat them.
Follow food preferences. If your child prefers to eat vegetarian meals, ensure that their lunch box contains vegetarian items of significant nutritional value only.
Taste everything before packing it. Ensure that you cook the food appropriately and in a suitable texture.
Use bento boxes if you are packing different food groups and would like to keep things separate from one another.
Add one or two tasty snacks that pique your child's interest to encourage them to eat the healthier items in the lunchbox too.
Keep warm or cold items in temperature-controlled compartments that are leak-proof, especially if adding liquids.
Pack a nutritious lunch in reusable snack bags and be sure to add cutlery and napkins.
HOW SHOULD YOU PACK A LUNCH BOX FOR YOUR KIDS?
Cook food before putting it in the lunch box. Even yet, if you are short on time, you may prepare a little meal.
Ensure the packing materials are eco-friendly. We recommend choosing stainless steel reusable snack bags.
When packaging the food, make sure that it is fresh.
You must include fruits, vegetables, carbohydrates, meat, and nutrients in a balanced manner.
To keep the meal warm and maintain its texture, you can pack soups or pasta in thermoses.
THE BOTTOM LINE!
Don't forget to provide nutritious meals for the rest of the family while preparing meals for your children. It's difficult to pack a wholesome lunch that won't go uneaten in the lunchbox. So, try these ideas instead.