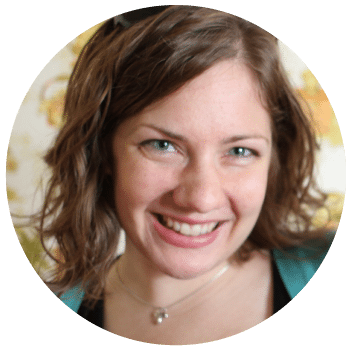 I'm very excited to introduce ya'll (that's my Southern wannabe shining forth) to Christi Beem! Christi and I have "crossed paths" a few times, but we didn't get the chance to really get to know each other better until this  year.  I'm so glad we did! She has a refreshing, encouraging spirit that fits so perfectly into Mighty Mom's mission to encourage and build up new parents.
Besides writing articles, Christi is also an accomplished graphic designer.  In fact, almost all the gorgeous blog post graphics you see in our latest posts are her original designs.  I'm so thankful to have her on the team.  Take a few minutes to get to know her better!

Christi's Story
Christi grew up in the Chicago area, so after graduating high school, she did the only logical thing: left home and went to Arkansas to study Graphic Design. (Actually, there was a LOT of thought behind that decision, and it's one of the best decisions she's ever made. Three cheers for John Brown University!)
Afterward, she moved back home and started her design career in the Chicago suburbs. As time passed, she moved further and further north, and landed in Wisconsin.
That's where she found her AMAZING church and met her Prince, Eric. (Apparently, it was no coincidence that The Little Mermaid was her favorite princess growing up. Eric's name was almost Sebastian. Christi is glad his parents unknowingly ended up naming him after the handsome prince and not the crab. Phew!)
Eric and Christi were married in 2012, after 3 years of friendship (ok, and after dating off and on and breaking each others' hearts a couple times). They live in Wisconsin with their three beautiful children.
Christi's Faith
Christi is a recovering "good girl." She grew up believing that, the more she could "be good," the more she would gain the acceptance of others and the acceptance of God. So she did her best to be teacher's pet and a straight-A student.
As she grew older, the Gospel message that she'd heard as a child became something she really knew and loved. (If you want to know more about what the Gospel is, check out this amazing video.)
As it's message sunk in she started to realize: Because Jesus was perfect on her behalf, and because he died to take on the punishment for her sin, she doesn't have to hide behind a "good girl" façade! She can rest in His strength instead of trying to rely on hers. She's learning to apply that very freeing news more and more each day.
Christi's Interests
In addition to being a wife and stay-at-home mom, Christi writes for Mighty Moms, does freelance graphic design work, and manages her Etsy shop. She also enjoys photography, fine art, spending time with family and friends, being organized, chocolate, reading, and spending time outdoors.
Click here to see a blogroll of all of Christi's articles.