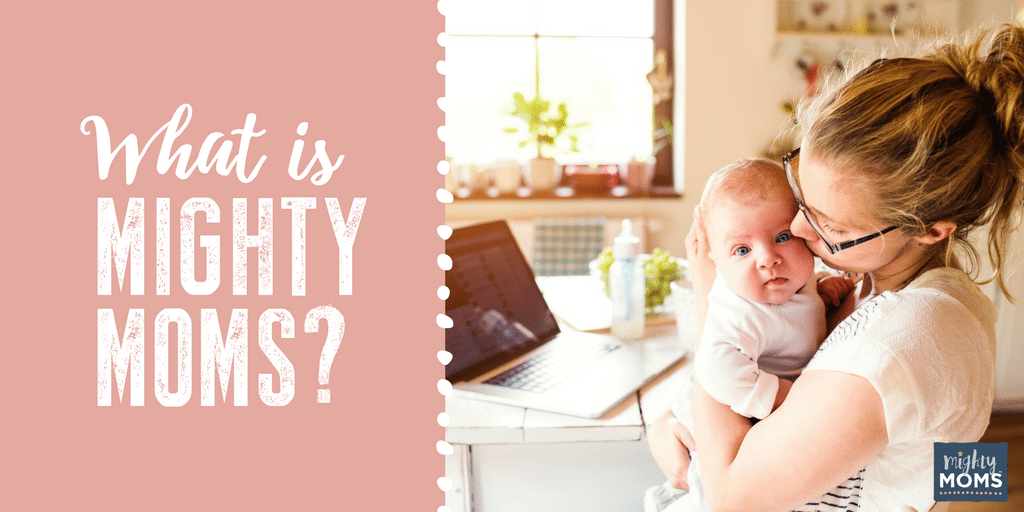 In a nutshell, Mighty Moms is a gathering place for biological, adoptive, and foster parents. A safe place to learn and explore this great calling together.
There are no special handshakes or cover charges. No exclusive badges or code words. (Although, that would be super cool…)
It's a collection of mothers (stay-at-home, work-from-home, work-outside-the-home, you name it, we got it) focused on writing entertaining and educational pieces for other parents. (Yes, awesome dads, we see you too!)
We don't have a corporate office in New York. Heck, even the Chief Encouragement Office (CEO)…ahem…me...is working from a BASEMENT, for crying out loud.
Yep, we put the roots in "grassroots website".
There's nothing shiny here. Just drooled-over keyboards (us, or the kids, we'll never tell…), scattered notes, and a very-probable coffee addiction.
All this chaos for one simple thing.
Our Very Simple Goal
We want to the be your favorite parenting/home/organization/just-for-me website.
We want you to finish every article feeling encouraged and full of hope. We want you to find lots of options to the issues that plague you the most. So many options that you're bound to find the one that fits for your family.
As we sit down ever week to create stunning graphics, write entertaining articles, and research helpful tips, these are the "rules" we stick to:
We will provide factual, well-researched information about a particular topic that parents care about, will find interesting, and isn't found on other (boring) sites.
We will sprinkle every post with humor so that it's actually FUN to read from beginning to end.
We will be so entertainingly helpful that you will think, "DANG, GIRLFRIEND!" and share that post with your friends on Facebook, Twitter, and other social sites, passing along hope to other exhausted parents.
Behind the Curtain:
The Mighty Moms Staff
Over 15 million visitors have walked through the Mighty Moms cyber-door since I started in 2007. *gulp*
Did I run all those numbers again, to make sure? Yes. (Math and I aren't friends.)
Did I call my husband in a panic and tell him that I needed to "re-edit every article on this site because people are actually reading these things, and now the world knows just how crazy I am, and why didn't you stop me from sharing my shoplifting story… And poo jokes! I told poo jokes!" ?
Yes.
Did the kids and I do some Gangham Style-ing in the living room? Abso-freaking-lutely. (Because the Taylors aren't anything if but 15 years behind the times.) After the dance-off (Elena won, that girl is a Gangham goddess), came the tidal wave of "my gosh I'm drowning in work" stage.
Reality is a cruel mistress.
But God, on the other hand, always comes through with his promise to give me "All that I need for life and godliness" and he knew that I was most CERTAINLY not having a "godly" attitude with four hours of sleep every night.
So He saw fit to financially bless this website and enable me to hire some pretty awesome moms to help me carry this mission of Worldwide Mom Encouragement. Even better, this allowed me to fulfill the second mission I started out with: to provide additional income to moms.
It's astounding really. I'm not sure where things are headed from here, but I'm very grateful for all the women who've taken a chance to join me here!
Let me introduce the team Mighty Moms relies on (these are in no real order, btw):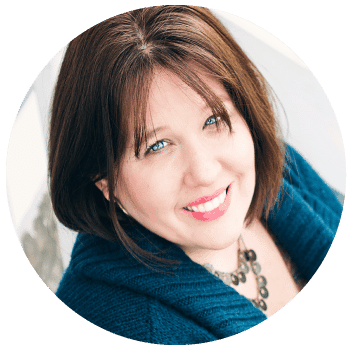 Heather Taylor: Chief Encouragement Officer (CEO)
This is me. I'm not to terribly interesting, but if you're bored, you can read all the dirt here. The main summary (for you sleepyheads!) is this…
I grew up in Iowa, went to school in Indiana, worked in Tennessee, and now live in Wisconsin.  (Go Pack!)
I'm married to my favorite man in the world. (Sorry, Dad.)
We have three beautiful and precious girls, ages 18, 15, and 12.
We have three dogs; a cavapoo called Mr. Tumnus, a cavachon called Dr. Watson, and Frodo, our fat little shih-tzu rescue. (Boys for gender balance.)
I LOVE writing and connecting with other mothers online. (This means you.)
Unfortunately, I also completely fail the Blogger Stereotype Test. Yet here I am…blogging. #rebel
Click here to see my blogroll of articles here at Mighty Moms!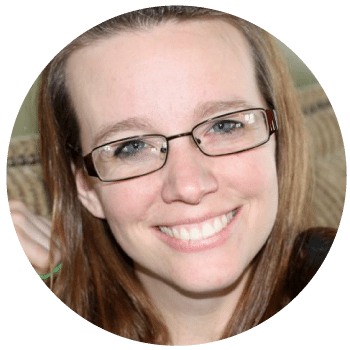 Jenny Blake: Agent of Awesomeness
Jenny is my OLDER sister. She's seen me at my worst (when I cut holes in her favorite sweater), and at my…worst. 🙂 As my sister, she can hold my feet to the fire and say things ("Heather, I totally don't get what you're talking about there.") and be all kinds of offensive because she knows we will always work it out. (Or Mom will kills us.) When I'm writing a post and I feel like it's getting BLAH, she's the one I turn to give me ideas to spice things up!
Jenny is the mother to FIVE beautiful children ages 18, 16, 15, 13, and 11. She's absolutely the person I turn to with questions as Cameron and I dip our toes in to the "Dear Lord We Have a Teenager Now" pool. God was particularly kind to me when Jenny and her husband moved to Wisconsin 5 years ago to be closer to me and attend Crossway Community Church.
She's an organizational genius and I'm so thankful for all her help. She's an unbelievably important piece of this whole puzzle. Our "work meetings" at Red Robin are always a highlight of my month!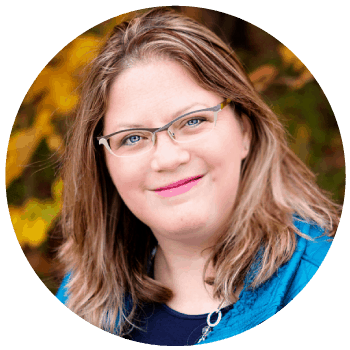 Amy Estell: Certified Gentle Sleep Coach
Amy Estell is a fellow former-Iowan *fistbump* who I've known for over 7 years. I first met her when she and her husband and three kids (17, 11, and 8) came to Kenosha to attend my church, Crossway Community. She had been friend with my sister for years, so it was a huge pleasure to get to know her first, before my sister and her family moved here 3 years later. Amy has seen my sister Jenny and I in some pretty goofy moods…so it's a good thing I made her sign a nondisclosure agreement. *wink*
When my friend Amy Potts had to step away from being a Certified Gentle Sleep Coach in 2017 to attend to a few family medical issues, Amy Estell was kind enough to jump into the fray and spend the next 9 months working on her own certification. She finished the program with high marks in January 2018, and I'm unbelievably proud and thankful to have her as my partner in the Super Sleeper Program. (You know…the one with the 110% Money Back Sleeping Guarantee.)
Here's what one of her most recent clients had to say about working with her…
I loved Amy! She was so accommodating, sweet and helpful! I think she's a great sleep coach and will go along to help many moms with sleep coaching. She was so easy to work with and very encouraging. I can't say enough good things about Amy. I will surely refer friends, family and acquaintances your way should they need help in the sleep department. I'm looking forward to many more restful nights ahead! —Cari Caramonta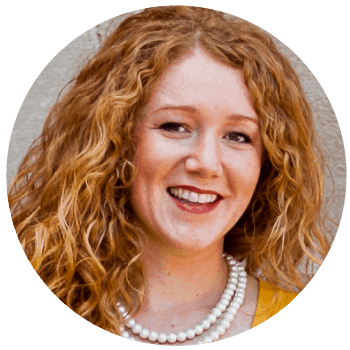 Lauren Hengeveld: Art Director
I first met Lauren a decade ago when she joined my Caregroup at church as an unmarried gal working as a senior graphic designer for Crate and Barrel. (Actually, that was the same group where I met Katie Yonke below!)
It's been amazing to get to know her at a deeper level over the years, attending her marriage to Gerrit, and then babysitting her two adorable boys, Ivan (4) and Abraham (2). Baby #3 is coming later this year! All the Hengeveld babies are adorable, so my girls are really excited to meet this newest addition!
Lauren is a bigger blessing than I could ever convey in three paragraphs. Every piece of artwork associated with Mighty Moms including the logo, has had her stylish touch or approval.
If you're wondering if that's a really a big deal, check out my first website…designed without her input. See? Told you!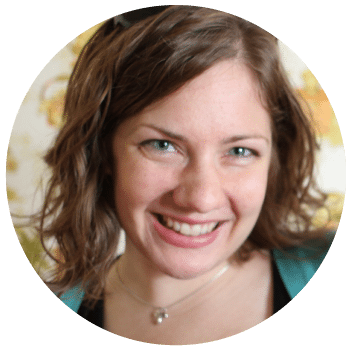 Christi Beem: Graphic Designer & Senior Writer
Christi Beem is another SAHM and brilliant graphic designer that I have been blessed to get to know through church and mutual friends. Besides writing the occasional article, Christi is the creative brains behind all the article graphics you see on the site.
She has three beautiful children under the age of 6. (Yes, she's busy!) The Beem crew lives in Wisconsin. (Yes, she attends Crossway too…) You can see a list of the articles Christi has written for Mighty Moms by clicking here. If you're interested in purchasing any of her designs for your walls, here's her Etsy store.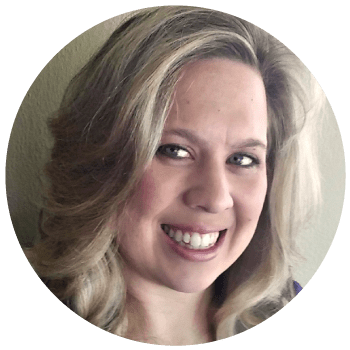 Katie Yonke: Social Media Coordinator
Katie Yonke is the mother of three (5, 3, and 2) who was brave enough to take on the role of Social Media Coordinator for me. This social butterfly manages the content on all the Mighty Moms social networks (Facebook, Twitter, Instagram, and Pinterest). I'm always amazed at the interesting and funny content she digs up out of nowhere to share! It's definitely a gift!
Katie also is one of the writers here at Mighty Moms. She tends to write articles focused on crafts, organization, or home design (because she's great at all those things!). You can see all of her articles here.
Katie has known me for at least 15 years, since I was pregnant with Lauren when we first met in our Caregroup at church. I'm so grateful that God brought us together!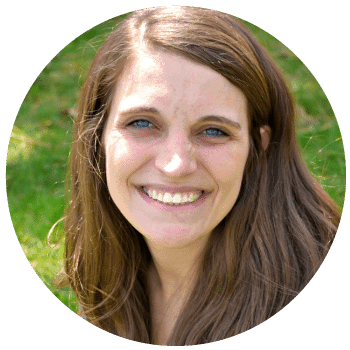 Molly Flinkman: Chief Copy Editor & Senior Writer
Molly Flinkman jumped on board the Mighty Moms Writing Staff in April, 2017. Have you ever met someone and through subsequent conversations uncover that you have probably crossed paths several times in your life, without realizing it? Yep. That describes me and Molly.
She hails from Iowa (which immediately endears her to me), spent time at Trinity Divinity School, and shares my unapologetic coffee addiction. Click here to read all the helpful articles she's written here at Mighty Moms. (Including some brilliant ones on dealing with toddler tantrums!)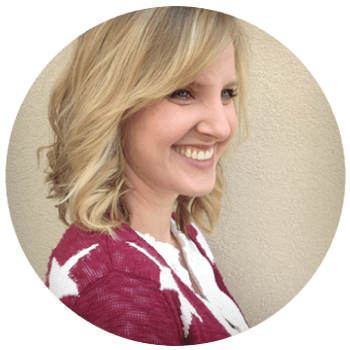 Christy Hall: Graphic Designer
Christy Hall is another one of the amazing ladies who work on this website that I've never actually met in real life. That's a real shame because I know she and I would get to snort-laughing in no time.
Christy uses her amazing design talents to work with Lauren and Christi Bennett on the graphics, eBooks, and printables on the website. Opening up her designs is like opening a present. You have no idea what's going to be inside, but you know you're going to love it! If you are interested in purchasing any of her unique designs for your home, click here to see her store.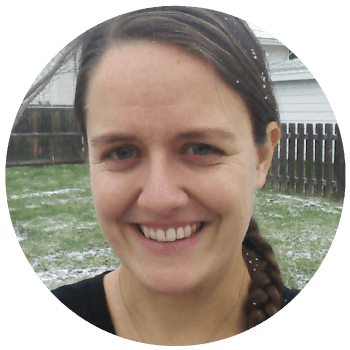 Amber Handler: Maestra of Moo-Lah
Amber and her husband Steve were another young couple that Cameron and I got to know through our Caregroup at church a decade ago. (Man, I am beginning to feel SUPER OLD…) She is a math-genius, and joined the team in 2017 to help me keep an eye on all the finer cha-ching details that I'm tempted to overlook on purpose. 🙂
God promises to meet all our needs…and since Math and I have such a rocky relationship…I found our friendship completely providential. She helps other small businesses as well, so if you need a bookkeeper, I can't recommend her high enough. Just contact me here and I'll connect you!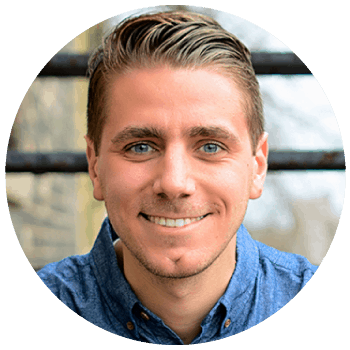 Joey Farruggio: Tech Titan
The lone man in this sea of women is our faithful and brilliant Tech Titan, Joey. He is a master of all things web: designing, running, maintaining, and everything else in there that's too complicated to type out. (Even I don't understand it all.)
I'm so grateful to have met Joey at our church. (Sensing a pattern here…) If you are wanting help with your own website, I can't recommend him highly enough. Learn more about Joey's expertise and service on his website, joeyfarruggio.com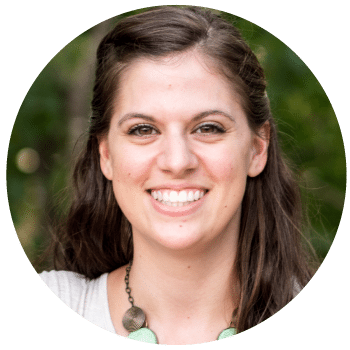 Kim Wendle: Featured Writer
Kim Wendle joined the writing staff here at Mighty Moms in March, 2017. Since she lives in the Cayman islands, I like to picture her writing from a hammock sipping piña coladas facing the sea, while her two cherub boys build sand castles in white sand…
No, Kim, don't correct me! THIS IS HOW YOU DO YOUR WRITING. Of course, the "how" isn't nearly as impressive as the actual what. Click here to see all the awesome articles she's written from that hammock.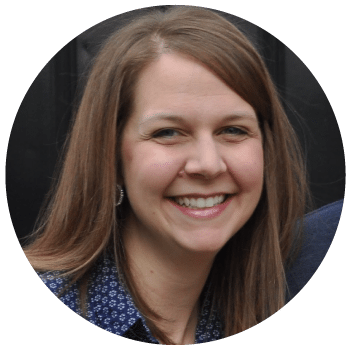 Bethany Rensink: Featured Writer
Bethany Rensink paired up with the writing staff here at MightyMoms.club in May, 2017 right in the midst of her second pregnancy. A pregnancy that promises TWO prizes! Yep, she's carrying twins. Three kids under three! And yet she finds the time to help out moms just like you and me. Amazing.
Whether it's hiking with toddlers, cleaning bathrooms (and toddlers) in less than 9 minutes, or showing how to introduce your young kids to the concept of chores…everything she writes is immediately practical and fun-to-read.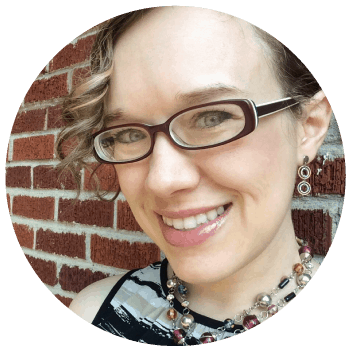 Katie Roper: Featured Writer
Katie Roper was introduced to me by Christi Bennett last year, an introduction that I have many reasons to be extremely grateful for. I love how genuine Katie is in her articles. She's not afraid to share her struggles, knowing that there's probably a mom out there struggling with that same thing. It's encouraging and endearing at the same time. You can see what I mean by thumbing through her blogroll.
One of my favorite things about seeing a pitch from Katie pop up in my to-do list is that I know, whatever the article idea is, it's going to be really interesting. Whether that's teaching our readers more about embryo adoption or ditching mom guilt, I am always amazed at the creative article ideas she comes up with.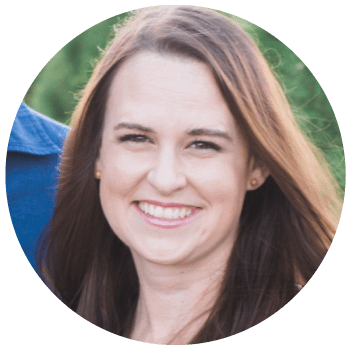 Karen Flood: Featured Writer
My most vivid memory of Karen Flood was sitting in the back of my parent's suburban, listening to her teach me and my sister Jenny (see above) the various different accents you can make while singing, Fried Ham, Fried Ham, Cheese and Bologna…and after the Macaroni you have more friend ham. FRIED HAM! And I instantly knew, because of this ridiculously funny song we kept singing for HOURS, that I had found a kindred spirit.
Karen was one of the very first people I actually directly recruited to write for the website, because all her Facebook posts were always so funny. I knew that her "voice" was one that other people needed to hear. I still feel that way. Karen is kind, thoughtful, hilariously honest, and one of the hardest working women I know. She has a lot of plates spinning, so I'm always grateful to see an article pitch come through, because I know how stacked her desk already is. I highly recommend browsing through her blogroll, you are guaranteed to be entertained!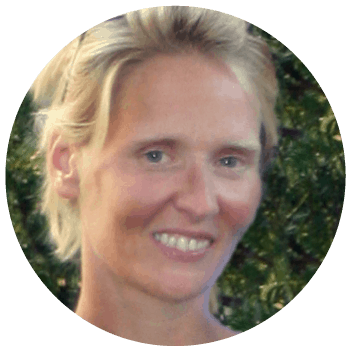 Elizabeth Daghfal: Featured Writer
Elizabeth Daghfal is one of the sweetest, most caring people I've ever met. It's a characteristic that shines out the strongest in all her articles, and something that endeared me to her as we discussed the life of David during a Beth Moore Bible Study at church. Reading her posts is like getting a hug from an older sister: you know you're going to gain knowledge and be encouraged at the same time.
Whether that's advice on how to find yourself in motherhood, or get your preschooler prepared for kindergarten, Elizabeth is a master at picking the exact topic you were hoping for help with. It's like she can read your mind… Doubt me? Look over her blogroll and you'll see exactly what I mean!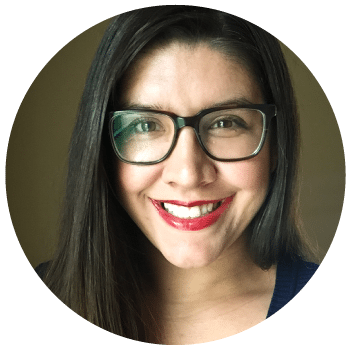 Sabrina Fox: Featured Writer
Sabrina Fox is a Featured Writer here at Mighty Moms, which means she turns ho-hum facts into fascinating, humorous, and helpful articles that you will actually enjoy reading. She has two children (a 2-year-old and a newborn) and lives in the great state of Michigan. My favorite quote of hers? "Writing is my happy place." Amen, sister.
Get a taste for her writing style by browsing through her delicious articles here!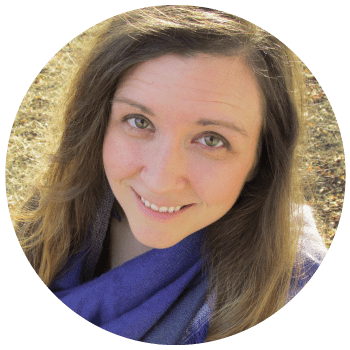 Lauren Eve: Featured Writer
Lauren Eve and I had a history, and we didn't realize it until 15 years later. (Kinda like this freaky story.) We actually first "met" in 2002 when I was working at the REACH Program at TIU and she was a student. She would come into the office to visit a friend who also worked there. Neither of us remember the actual meeting, but we know that we must have met. (Glad my first impression wasn't a bad one, Lauren!)
I love reading Lauren's articles. Not only are they fun to read, but she does such a great job with providing clever and practical tips for the day-to-day annoyances that being a parent can bring. For example, check out How to Host an Epic (but Informal) Dinner Party When You Have Kids or How to Make Your Yoga Pants Look Chic in 5 Minutes or Less. What mom can't relate to either of those? 🙂 See her entire list of articles here.
The Most Important
Mighty Mom Here Is…
…you.
You, my friend, make this whole thing work. You tell me if I screw up something. (And I fix it.) You comment if a post touched and encouraged you. (And I do a happy dance.) You send me adorable pictures. (And I gush over them. Seriously. My girls' favorite thing about this job are your pictures!) You ask me questions. (And we research answers and turn them into a fun-to-read helpful article.)
Without you, this website would be nothing but an exhausting hobby.
Thank you. Thanks for subscribing. Thanks for reading. Thanks for sharing it with your friends. (Seriously. It's a small website and your word-of-mouth is so appreciated!)
Thanks for making Mighty Moms better. I sincerely hope it can be mutual. I hope we can help you feel like a better, more confident parent. And perhaps, if we're lucky, even give you a few extra smiles and (dare I?) some gut-chuckles. (I dared!) 🙂
Warmly,

Have You Read These Yet?