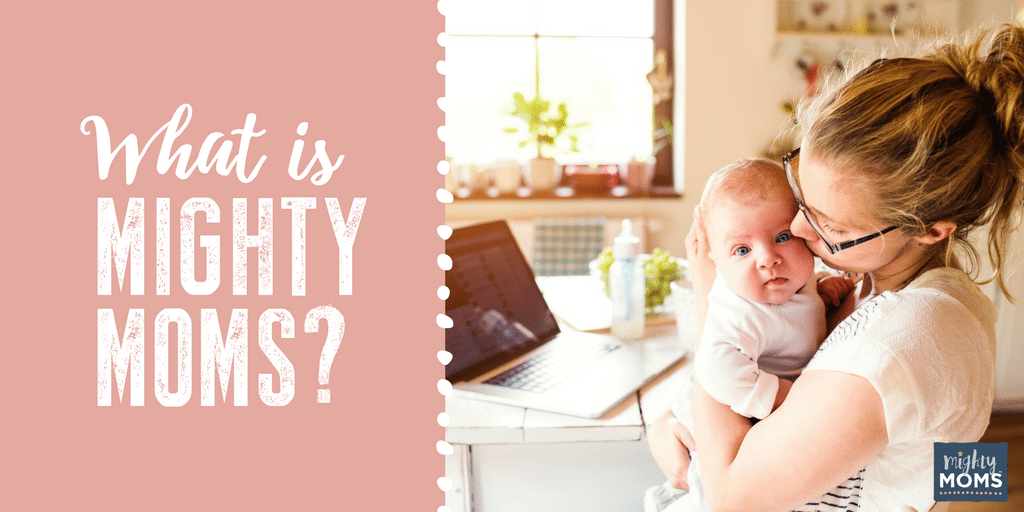 In a nutshell, Mighty Moms is a gathering place for biological, adoptive, and foster mothers.  A safe place to learn and explore this great calling together.
There are no special handshakes or cover charges. No exclusive badges or code words.  (Although, that would be super cool…)
It's a collection of mothers (stay-at-home, work-from-home, work-outside-the-home, you name it, we got it) focused on writing entertaining and educational pieces for other moms.
We don't have a corporate office in New York.  Heck, even the Chief Encouragement Office (CEO)…ahem…me...is working from a BASEMENT, for crying out loud.
Yep, we put the roots in "grassroots website".
There's nothing shiny here.  Just drooled-over keyboards (us, or the kids, we'll never tell…), scattered notes, and a very-probable coffee addiction.
All this chaos for one simple thing.
Our Very Simple Goal
We want to the be your favorite parenting/home/organization/just-for-me website.
We want you to finish every article feeling encouraged and  full of hope. We want you to find lots of options to the issues that plague you the most. So many options that you're bound to find the one that fits for your family.
As we sit down ever week to create stunning graphics, write entertaining articles, and research helpful tips, these are the "rules" we stick to:
We will provide factual, well-researched information about a particular topic that parents care about, will find interesting, and isn't found on other (boring) sites.
We will sprinkle every post with humor so that it's actually FUN to read from beginning to end.
We will strive to make you feel comfortable enough to comment on posts; pointing out things we've missed, adding suggestions we've never thought of, and adding value for other searching, suffering parents reading after you.
We will be so entertainingly helpful that you will think, "DANG, GIRLFRIEND!" and share that post with your friends on Facebook, Twitter, and other social sites, passing along hope to other exhausted parents.
Behind the Curtain:
The Mighty Moms Staff
Last year over 5 million visitors walked through the Mighty Moms cyber-door.  *gulp*
Did I run all those numbers again, to make sure?  Yes. (Math and I aren't friends.)
Did I call my husband in a panic and tell him that  I needed to "re-edit every article on this site because people are actually reading these things, and now the world knows just how crazy I am, and why didn't you stop me from sharing my shoplifting story…  And poo jokes!  I told poo jokes!" ?
Yes.
Did the kids and I do some Gangham Style-ing in the living room?  Abso-freaking-lutely.  (Because the Taylors aren't anything if but 15 years behind the times.)  After the dance-off (Elena won, that girl is a Gangham goddess), came the tidal wave of "my gosh I'm drowning in work" stage.
Reality is a cruel mistress.
But God, on the other hand, always comes through with his promise to give me "All that I need for life and godliness" and he knew that I was most CERTAINLY not having a "godly" attitude with four hours of sleep every night.
So He saw fit to financially bless this website and enable me to hire some pretty awesome moms to help me carry this mission of Worldwide Mom Encouragement. Even better, this allowed me to fulfill the second mission I started out with:  to provide additional income to moms.
It's astounding really.  I'm not sure where things are headed from here, but I'm very grateful for all the women who've taken a chance to join me here!
Let me introduce the team Mighty Moms relies on (these are in no real order, btw):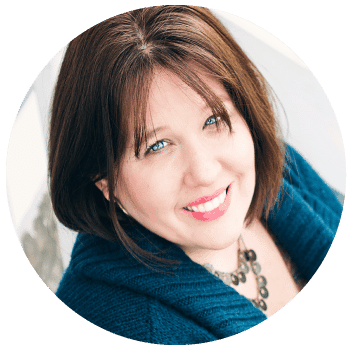 Heather Taylor: Chief Encouragement Officer (CEO)
This is me.  I'm not to terribly interesting, but if you're bored, you can read all the dirt here.  The main summary (for you sleepyheads!) is this…
I grew up in Iowa and now live in Wisconsin.  (Go Pack!)
I'm married to my favorite man in the world. (Sorry, Dad.)
We have three beautiful and precious girls, ages 13, 10, and 7.
We have two male shih tzus. (You know, for gender equality.)
I LOVE writing and connecting with other mothers online.  (This means you.)
Unfortunately, I also completely fail the Blogger Stereotype Test. Yet here I am…blogging.  #rebel
Click here to see my blogroll of articles here at Mighty Moms!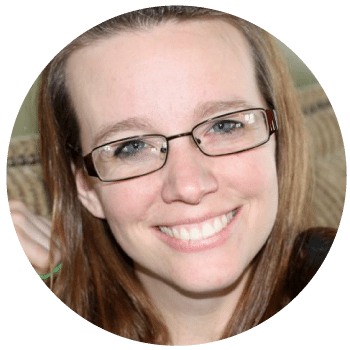 Jenny Blake: Agent of Awesomeness
Jenny is my OLDER sister.  She's seen me at my worst (when I cut holes in her favorite sweater), and at my…worst.  🙂 As my sister, she can hold my feet to the fire and say things ("Heather, I totally don't get what you're talking about there.") and be all kinds of offensive because she knows we will always work it out. (Or Mom will kills us.)  When I'm writing a post and I feel like it's getting BLAH, she's the one I turn to give me ideas to spice things up!
Jenny is the mother to FIVE beautiful children ages 18, 16, 15, 13, and 11.  She's absolutely the person I turn to with questions as Cameron and I dip our toes in to the "Dear Lord We Have a Teenager Now" pool.  She's an organizational genius and I'm so thankful for all her help.  She's an unbelievably important piece of this whole puzzle.

Amy Potts: Certified Gentle Sleep Coach
The word that best describes Amy Potts is kind.  She is literally the sweetest person I've ever met.  And not in the oh-my-gosh-I-want-to-vomit-this-is-so-fake type of sweet.  She's so humble and genuine that you know it's the real 24-carat deal.  
That was one of the many reasons I approached her 2015 and asked if she would join me in becoming a Certified Gentle Sleep Coach.  The process is exhausting and intensive, but she succeeded and officially received her fancy-pants certificate in January, 2016.
She and I work together to overcome even the toughest sleeping challenges.  I'm confident we can help you, which is why we have a 110% Money-Back Guarantee for Coaching Clients.  And if you'd prefer the DIY approach, or your baby is younger than 22 weeks, we have personalized Sleep Sessions to help you too.
Amy has three children ages 18, 17, and 13.  She's a veteran mama with lots of sweet encouragement (not to mention hard-wrought education) to share!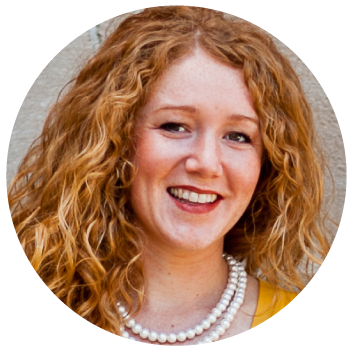 Lauren Hengeveld: Art Director
Lauren Hengeveld is the mother of two precious boys:  Ivan (3) and Abraham (5 mo.) Besides running around after those two adventurers, she's also the Art Director here at Mighty Moms.  This means she designed our logo, and "beautify's" all the ebooks, and other helpful materials we like to share with readers.  Obviously, this website would look TERRIBLE if this stuff was up to me.  (I know because this is the third time this website has been upgraded, and it's never looked this good!)
Her pre-parenting job was as a senior graphic designer for Crate and Barrel, creating gorgeous packaging and surface patterns for products in their catalogs.  You might even have some of her work in your home! 🙂  Naturally, I scooped her up as soon as I could. I'm so blessed to have her on the team!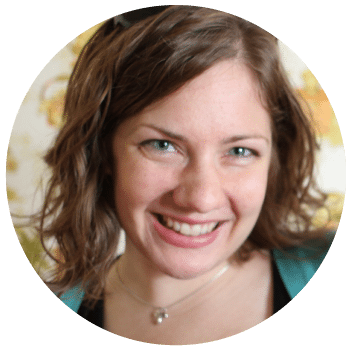 Christi Bennett: Graphic Designer & Senior Writer
Christi Bennett is another SAHM and brilliant graphic designer that I have been blessed to get to know through church and mutual friends.  Besides writing the occasional article, Christi is the creative brains behind all the article graphics you see on the site.
She has two beautiful children under the age of 3. (Yes, she's busy!) The Bennett crew lives in Wisconsin.  You can see a list of the articles Christi has written for Mighty Moms by clicking here.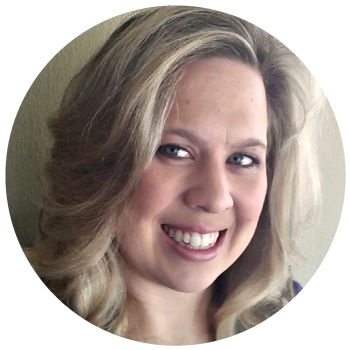 Katie Yonke: Social Media Coordinator
Katie Yonke is the mother of three (4, 2, and 9 months) who was brave enough to take on the role of Social Media Coordinator. This social butterfly manages the content on all the Mighty Moms social networks (Facebook, Twitter, Instagram, and Pinterest).  I'm always amazed at the interesting and funny content she digs up out of nowhere to share! It's definitely a gifting.
Katie also is one of the writers here at Mighty Moms. She tends to write articles focused on crafts, organization, or home design (because she's great at all those things!). You can see all of her articles here.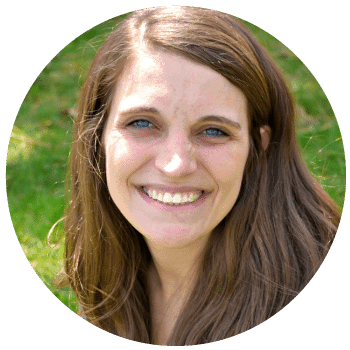 Molly Flinkman: Chief Copy Editor & Senior Writer
Molly Flinkman jumped on board the Mighty Moms Writing Staff in April, 2017. Have you ever met someone, only to realize through subsequent conversations that you have probably crossed paths several times in your life, without realizing it? Yep. That describes me and Molly.
She hails from Iowa (which immediately endears her to me), spent time at Trinity Divinity School, and shares my unapologetic coffee addiction. Click here to read all the helpful articles she's written here at Mighty Moms. (Including some brilliant ones on dealing with toddler tantrums!)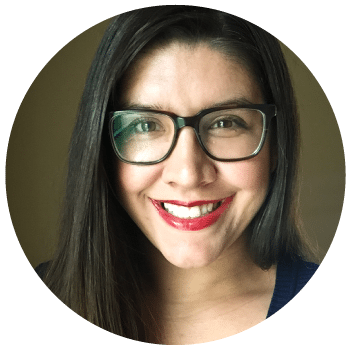 Sabrina Fox: Featured Writer
Sabrina Fox is a Featured Writer here at Mighty Moms, which means she turns ho-hum facts into fascinating, humorous, and helpful articles that you will actually enjoy reading. She has two children (a 2-year-old and a newborn) and lives in the great state of Michigan. My favorite quote of hers? "Writing is my happy place." Amen, sister.
Get a taste for her writing style by browsing through her delicious articles here!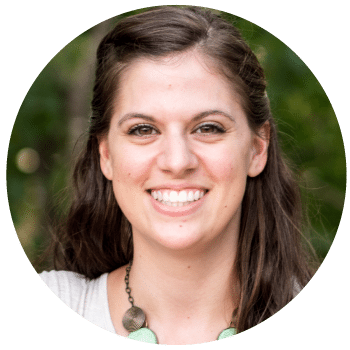 Kim Wendle: Featured Writer
Kim Wendle joined the writing staff here at Mighty Moms in March, 2017. Since she lives in the Cayman islands, I like to picture her writing from a hammock sipping piña coladas facing the sea, while her two cherub boys build sand castles in white sand…
No, Kim, don't correct me! THIS IS HOW YOU DO YOUR WRITING. Of course, the "how" isn't nearly as impressive as the actual what. Click here to see all the awesome articles she's written from that hammock.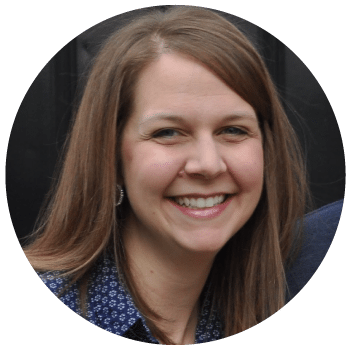 Bethany Rensink: Featured Writer
Bethany Rensink paired up with the writing staff here at MightyMoms.club in May, 2017 right in the midst of her second pregnancy. A pregnancy that promises TWO prizes! Yep, she's carrying twins. Three kids under three! And yet she finds the time to help out moms just like you and me. Amazing. 
Whether it's hiking with toddlers, cleaning bathrooms (and toddlers) in less than 9 minutes, or showing how to introduce your young kids to the concept of chores…everything she writes is immediately practical and fun-to-read.
Holly Vanderheyden: Featured Writer
Holly Vanderheyden moved into a steady writing position at Mighty Moms in May of 2017. With a background in Mental Health Counseling, her expertise has allowed us to bravely discuss "undercover" topics like postpartum anxiety and how to encourage a healthy body-image in our young offspring.
I love Holly's sense of humor (just read her bio page) and compassionate way of handling difficult subjects. I am always excited to see what post she's going to write next! Click here to see her blogroll.

Katie Roper: Featured Writer
Katie Roper was introduced to me by Christi Bennett last year, an introduction that I have many reasons to be extremely grateful for. I love how genuine Katie is in her articles. She's not afraid to share her struggles, knowing that there's probably a mom out there struggling with that same thing. It's encouraging and endearing at the same time.  You can see what I mean by thumbing through her blogroll.
One of my favorite things about seeing a pitch from Katie pop up in my to-do list is that I know, whatever the article idea is, it's going to be really interesting. Whether that's teaching our readers more about embryo adoption or ditching mom guilt, I am always amazed at the creative article ideas she comes up with.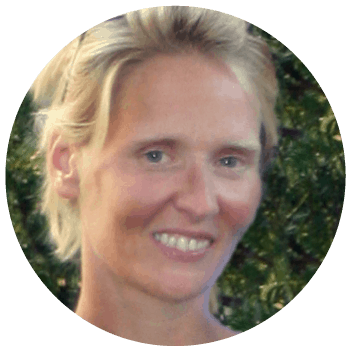 Elizabeth Daghfal: Featured Writer
Elizabeth Daghfal is one of the sweetest, most caring people I've ever met. It's a characteristic that shines out the strongest in all her articles. Reading her posts is like getting a hug from an older sister: you know you're going to gain knowledge and be encouraged at the same time.
Whether that's advice on how to find yourself in motherhood, or get your preschooler prepared for kindergarten, Elizabeth is a master at picking the exact topic you were hoping for help with. It's like she can read your mind… Doubt me? Look over her blogroll and you'll see exactly what I mean!
The Most Important
Mighty Mom Here Is…
…you.
You, my friend,  make this whole thing work. You tell me if I screw up something. (And I fix it.)  You comment if a post touched and encouraged you.  (And I do a happy dance.) You send me adorable pictures.  (And I gush over them. Seriously. My girls' favorite thing about this job are your pictures!) You ask me questions.  (And we research answers and turn them into a fun-to-read helpful article.)
 Without you, this website would be nothing but an exhausting hobby. 
Thank you.  Thanks for subscribing.  Thanks for reading.  Thanks for commenting.
Thanks for making Mighty Moms better.  I sincerely hope it can be mutual.  I hope we can help you feel like a better, more confident parent.  And perhaps, if we're lucky, even give you a few extra smiles. 🙂
warmly,