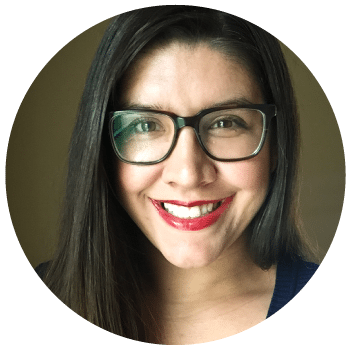 A lover of both cities and countryside, Sabrina has spent the better half of her last decade in Detroit, Michigan. Although she's since moved away from the big city, she still can be found around town at the local coffee shop with kids in tow, or at a playground on the riverfront.
Sabrina is the founder of Anchorlight Creative–an agency designed to help women creative small business owners with smart, intentional strategy. The ALC team can be found hard at work building websites, designing branding suites, executive coaching and delivering IT administration for five-alarm client fires.
A fan of all-natural living and DIY projects, when she's not working you will more than likely find her in her garden, hanging clothes on her clothesline or making something in the kitchen with her littlest helpers. She is the first person to try and make it herself before buying it–whether that's a blanket or a pie.
Sabrina loves helping others gain confidence in the kitchen all while whittling down their budgets with from-scratch food they can be proud of.  She is also forever in search of more food with vegetables that her toddler will eat and not forcefully reject.
Aside from work, she is kept busy by the happiest 3-year old & 1-year old and a ultra-handy and handsome husband that she is thankful for everyday.

Random Facts About Sabrina:
She is a runner, but only semi-serious about it. She will however attest to the fact that good gear makes ALL the difference. So yes, tell your husband you need the $15 socks!
A lapsed photographer, she used to own her own photography business and once quit her perfectly acceptable and reliable job to go for it full-time.
She likes her 30's way more than her 20's.
If she had unlimited funds, she would own her own personal library. She's working on it–she has 350 books and counting. (That's not including the explosion of kid's books her two littles have amassed!)
She cannot live without The Purple Beet smoothies (a.k.a. the purest form of mail order JOY in a box) and good coffee.
Every nice day (which is classified as above 50 degrees where she lives) you will find her at the playground.
Her life remains semi-sane thanks to daily lists.
She believes that happiness is a choice and is an eternal optimist.
If she could only make one recipe for the rest of her days, it would be her Carbonara.
She is an only child.
She will always prefer sparkling over still water. (And can't drink water with ice!)
Want to read more of Sabrina's articles?  Click here to view her blogroll!