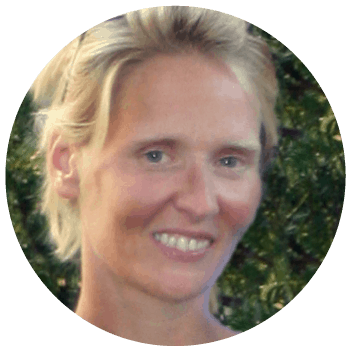 Okay; let's just get the cat out of the bag—Elizabeth's kids aren't Littles. Somehow, while she stayed young (*wink*), her children got big. High school/college big.
Big enough to have conversations with her about what she's done right as a mom and what she's done wrong didn't go so well. In short, when it comes to littles, she's "been there done that," and she gets it! How hard it is, how exhausting, and—because she can see the results—how rewarding!!
Her Family—In Short
Born and raised in North Carolina, Elizabeth moved to Illinois to study Elementary Education at Wheaton College. There, she met and married David, who was a missionary kid from the Middle East. Their family grew rather quickly—that four-kids-three-years-and-under thing. Finally, after losing a baby to miscarriage, they were blessed with one more bundle of Joy, bringing the total in their arms to five. Their hands, home, and hearts were full!
The Rest of the Story…
When she and her husband met, she was a freshman, he in grad school—and yes, he still gets a lot of ribbing about that from others.
Once married, they kept moving further north until they crossed the Wisconsin border. There, Elizabeth put her foot

down

. It was too cold, and she wasn't relocating ANY higher until God called her to heaven! So far the Lord has graciously complied—and Elizabeth has fallen in love with the Wisconsin summer and fall. (We won't talk about the 15 months of winter!)
She had home births for two of her children—and loved it.
One of her kids decided to come down the canal

breach

—gasp! We know, Right?!? To this day, he comes at things from a different angle. (Note: Wite-Out is NOT easy to get out of eyebrows)
And finally, yes, she has twins. BUT…she didn't know she was having them until the 34th week—SURPRISE!! (They were born 3 weeks later.)
Her Other Quirks Characteristics
Elizabeth falls asleep in movies, but can stay awake all night writing.
She struggles with shyness: Once a guy asked her, "You haven't said a word all night. Are you mute?" Try to think of something to say after THAT! Anything! But if you meet her in a situation where she's supposed to be leading, you might mistakenly think she's an extreme extrovert.
She loves to teach, act, and direct plays, but she also plays the violin and twirls a mean marching band rifle—something that has surprisingly come in handy in teaching Sunday School and women's Bible studies.
She has written no less than three plays parodying VeggieTales songs from the perspective of women ("We are the moms of wrath! We make you take a bath…").
And on any given day when she isn't running after her kids or teaching at school or at church, you can probably find her at McDonalds with a large Diet Coke and her computer. (She actually wrote an entire novel between there and Starbucks.)
Her Passion
Since her own mother died of cancer before Elizabeth had children herself, she couldn't call Mom for answers. So she knows what it's like to feel a little lost once the kids start coming. She wants her writing to encourage, to support, and to show that each of us have been created beautifully and wonderfully by our loving and gracious God who gave us the very ones we are parenting. She loves to help others find their special gifts and talents to become the person they were created to be for His glory.
For Elizabeth, the wheels in her head are always churning as everything around her begs to tell a story. But she knows there is NO better narrative than the true one of God reaching out to us, sending His Son to earth to save us to make us His children.
You can see more of Elizabeth's writing on her personal blog, or click here to see a list of all of  her articles here at Mighty Moms.