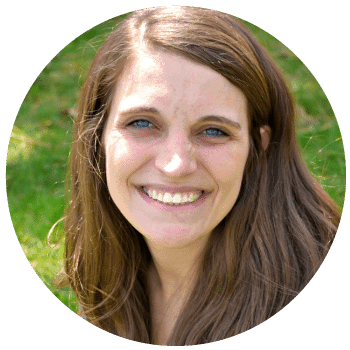 A lover of quiet evenings and gray t-shirts, Molly originally hails from the great state of Iowa. It was there, at the age of five, that her burgeoning passion for writing began with such titles as "Just Like Mommy" and "I Can't Believe I Still Love You" (the latter of which still sits framed in her dad's office).
Still today, she keeps a notebook and a pen close by at all times. She wouldn't know how to process the ever-changing landscape of her life otherwise.
The changes mostly started when she met her husband, Jake, in college at Trinity International University (one of the better things to ever happen to her). They got married in 2008 and spent their first years together in her Iowa hometown. Molly taught 9th grade English for five years while Jake studied his way through medical school. Their first daughter, Lily, was born in 2013 and little sister, Norah, followed 18 months later.
In 2015, they uprooted from Iowa and moved 700 miles west to Ohio for Jake to begin his residency program in emergency medicine. Since then, Molly has thrust herself into her new role as a stay-at-home mom of three kids. Yes, three. Sawyer, their son, was born in 2016, and they are not unaware of the insanity of it all.
Change has been a constant over the recent years, but she and her family have worked hard to navigate long hospital hours, new babies, and residence in an entirely new culture. Thankfully, amidst all the change, she serves a God who stays the same and promises strength for each day.
It is with this belief that she wakes up each morning and chooses to live and love well regardless of the challenges or her overall level of exhaustion (she drinks a LOT of coffee). She has come to love this crazy world of motherhood and feels especially passionate about living it in community with other moms.
In her spare time, Molly enjoys things like hand-written correspondence, a good book, and sitting on the front porch with her husband. And then, from time to time, she processes and writes about these very exciting things on her personal blog, Choosing Today.
Click here to see all of Molly's posts at Mighty Moms!