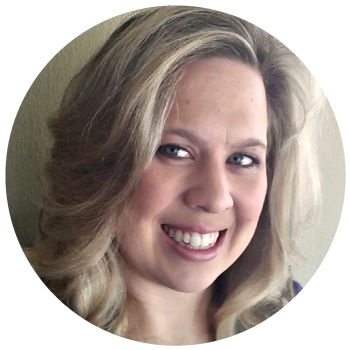 Katie met her husband, Joey,  in 4th grade at the church both their families were attending. She had a secret crush on him, but her family moved away a few years later and they didn't see much of each other until after graduating high school.
That summer, Katie had a job in her old stomping grounds and she and Joey met up and started dating. They got married at the ripe old age of 21 after Katie graduated college with a degree in Sociology and Psychology.
After several years in the workforce, Katie and Joey decided it was "time" to start having children. What she thought would be an exciting and blissful next step in their marriage, turned out to be a challenge.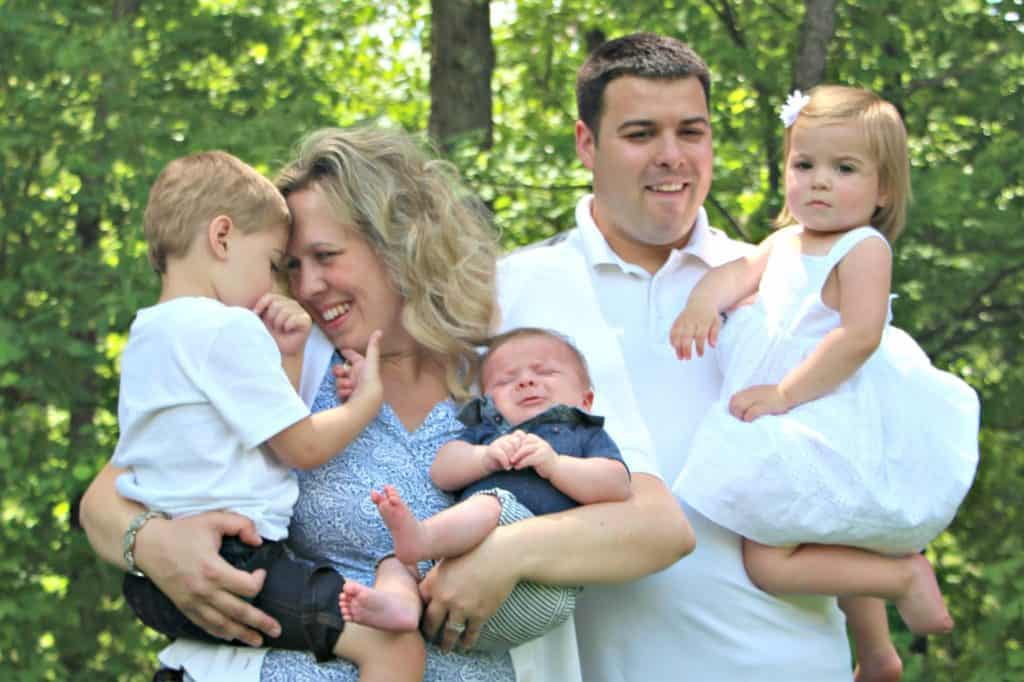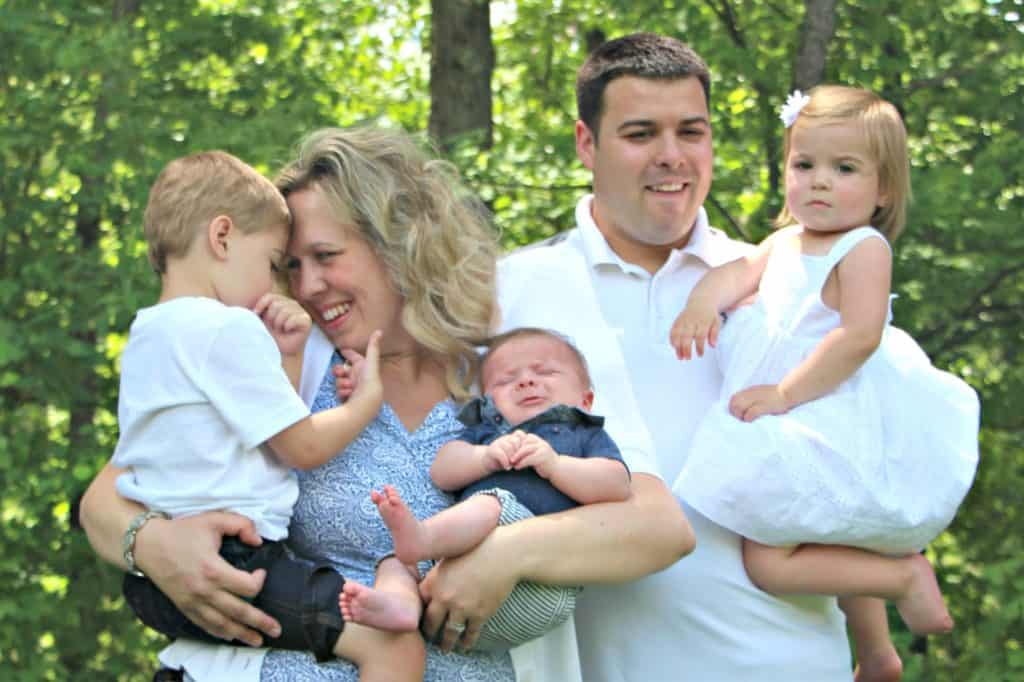 After 2 years of trying to get pregnant without success, Katie began seeing a fertility specialist and receiving some simple treatments. Following one miscarriage, a healthy pregnancy resulted in the birth of a son, Jeremiah!  At that time, Katie quit her job to stay home with her baby.
A year later, Katie had another miscarriage, but that was quickly followed by a healthy pregnancy (no fertility help needed!) with a baby girl, Emma, who was born in November 2014.
In March 2016, she had another baby boy, Jack. He was a surprise. That makes 3 babies within 3 years!!! Her hands (and heart) are definitely full.
Over the last few years, Katie and Joey have also been working on renovating their 1928 bungalow-style house. Hubby's carpentry background has come in very handy to say the least. So, this has been mostly a DIY project!
Katie thoroughly enjoys interior design, decorating, and organizing the home as some of her hobbies. She has a blog, J&K Homestead, where she has shared much of their home renovation process.
Heather Side Note: Having known Katie for over ten years, I can tell you..this girl knows her design stuff! Every time I go over there, I'm excited to see what project she and her hubsters are working on or have just finished. For example, check out the DIY bath remodel.  I would never leave…
Fun Facts about Katie:
She sang in choir and had leads in musicals in high school and college.  Singing is one of her greatest joys.
She's the oldest of 3 siblings. Her husband is the oldest of 7(!) siblings.  Hence, when they had their first baby, they were a family of 3 firstborns.
She's an extrovert who loves to be with people.
She's not a big fan of reading books (exception:  anything by author Francine Rivers – read her stuff!), but LOVES movies!
She grew up as a Pastor's Kid and now attends CrossWay Community Church where she met Heather!
Favorite movie is Anne of Green Gables.
She loves playing card games and board games and is fiercely competitive. She's known affectionately as the "game nazi" in the family as she makes sure everyone follows the rules.
She loves photography and is slowly learning the art of using her DSLR camera.
Most people could recognize Katie by her laugh. It's loud and contagious.  (Heather Sidenote: So true!  I love your laugh, Katie!)
She was born in North Carolina and has lived in Indiana, Maine, Illinois, and Wisconsin.
Favorite family activity is taking walks along Lake Michigan in downtown Kenosha's and then grabbing a bite to eat at of the local restaurants.
Click here to see all of Katie's articles over the years.