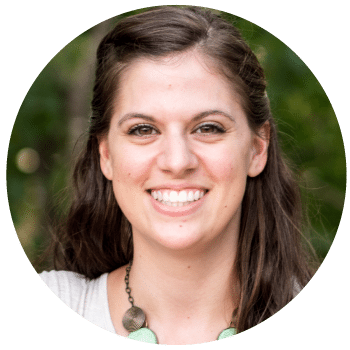 I'm thrilled to introduce you to one of our Featured Writers here at Mighty Moms… Kim Wendle! *crowd goes wild*
You know those people who are always flittering just slightly outside your life bubble? People your friends love, you know you would love, but who you never really get to sit down and have coffee with? Yeah. That's Kim and me. I know zillions of people who know (and love) Kim, but I always just missed the party train.
So it was a sweet surprise when I saw Kim's application pop up last summer when we were looking for new writers. It was an even sweeter surprise to read through her sample and see how talented she is. (I'm sure you'll agree, check out her work!)
Take a few minutes to read more about her!

Kim's Story
Kim graduated from the University of Illinois in 2009 and moved back to her hometown of Mundelein, IL to begin a postgraduate degree at Trinity Evangelical Divinity School. It was there that she met her husband, Brett, and after just 11 months of dating, they were married in August of 2010.
They spent their newlywed years in Kenosha, WI, and those years included:
A seminary dropout (Kim)
A seminary graduate (Brett)
The birth of their first son (Joshua)
A pastoral job offer (for Brett)… in the Cayman Islands. (If, at this point, you're wondering where on earth the Cayman Islands are, you're not alone! Here's a map to save you some googling.)
While it seemed a little crazy at first, Brett and Kim were confident this is where God was leading their family and Brett accepted the position at Sunrise Community Church. Excited for an adventure, they packed up some of their belongings, sold the rest, and boarded a plane for Grand Cayman in August of 2013.
After living her entire life in the midwest (with the exception of one summer in North Carolina), adjusting to island life has had some challenges (she lives in a constant state of Target withdrawal) but also many perks (the Caribbean Sea, for one). Adding their second son, Asher, to their family definitely helped Cayman feel like home.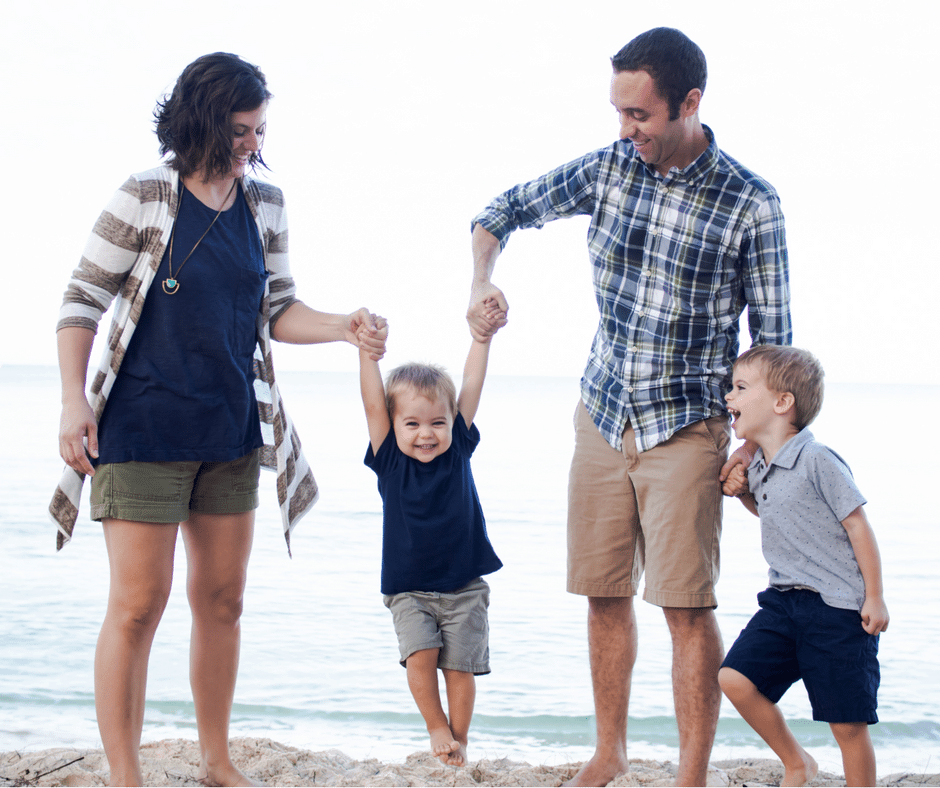 While the pictures may make it look like her life is a perpetual vacation, Kim spends far less of her time leisurely walking on the beach than she would like. As a stay-at-home mom to her four-year-old and two-year-old boys, Kim's days are more often spent trying to tell the difference between "play" wrestling and "real" wrestling (she's still not convinced there is a difference) and saying things like "no dinosaur noises at the dinner table".
She believes that motherhood, while challenging and sometimes mundane, is truly a gift from God and she tries not to take it for granted (she is successful only some of the time).
Kim is constantly trying to find the best system for keeping her home organized and at least somewhat tidy, and to that end has recently jumped on the bullet journal bandwagon.
On the rare occasion she has a few minutes to herself, she enjoys handlettering, looking up new recipes to try (that will ultimately be refused by at least one of her children), and listening to podcasts while very slowly jogging (to call it running would be an insult to actual runners) along the coast.
Click here to see a blogroll of all of Kim's articles.