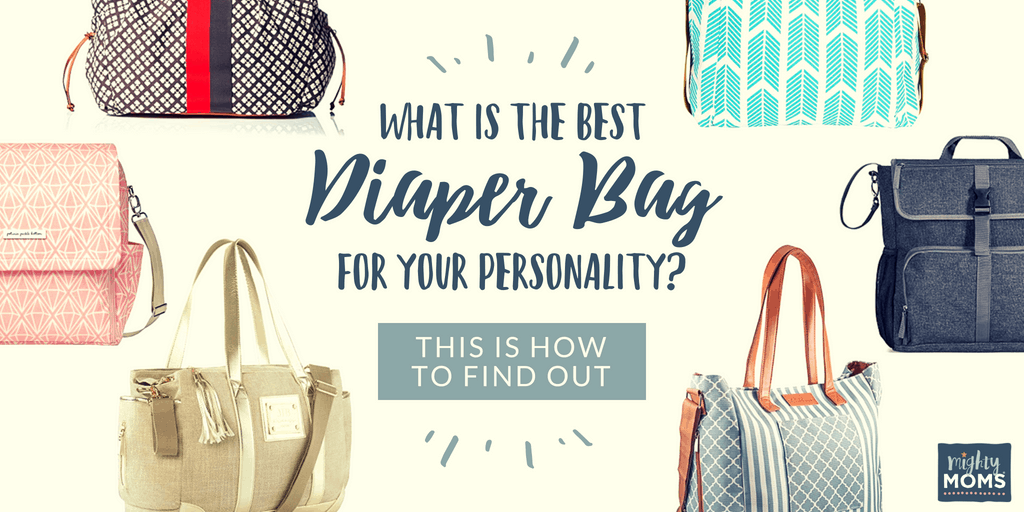 Have you ever purchased something that you think is really great, only to realize a short time later that you absolutely HATE it? Too bad, so sad. You're stuck.
Well, I went through at least three diaper bags like that. All excited and in-love, only to have the romance completely rot away.
The first diaper bag was condemned after a week because of the way it hung on my shoulder; like an extra child, weighing me down, clinging constantly.
Another diaper bag soured when I realized that it had waay to many pockets. Finding anything required an archeology degree.
The final bag was donated after three DAYS, after someone complimented me on holding my Grandma's purse. #Fashionfail
Here's what I've decided. When it comes to picking out the best diaper bag, you have to approach it like dating. You're looking for a good match. Something that will complement your quirks and preferences, while providing enough challenge to stay interesting.
So set the timer. Time to start speed dating shopping for the best diaper bag for you.
The Best Diaper Bag is
a Designer Diaper Bag
If you agree with that statement, the best diaper bag for you is going to have a beautiful label on the front. It also comes with a hefty price tag and an emotional thrill. (That's bonus.)
Can you name, off the top of your head, more than four different designer diaper bag labels?
Can you explain the style difference between Michael Kors and Marc Jacobs?
Did you cry when Kate Spade died?
Have you watched more than 5 seasons of America's Next Top Model?
Can you name all the family members of the Kardashian dynasty?
If you answered Yes! to any (or all) of the questions above, the diaper bag that will make your heart thump is going to be one of these…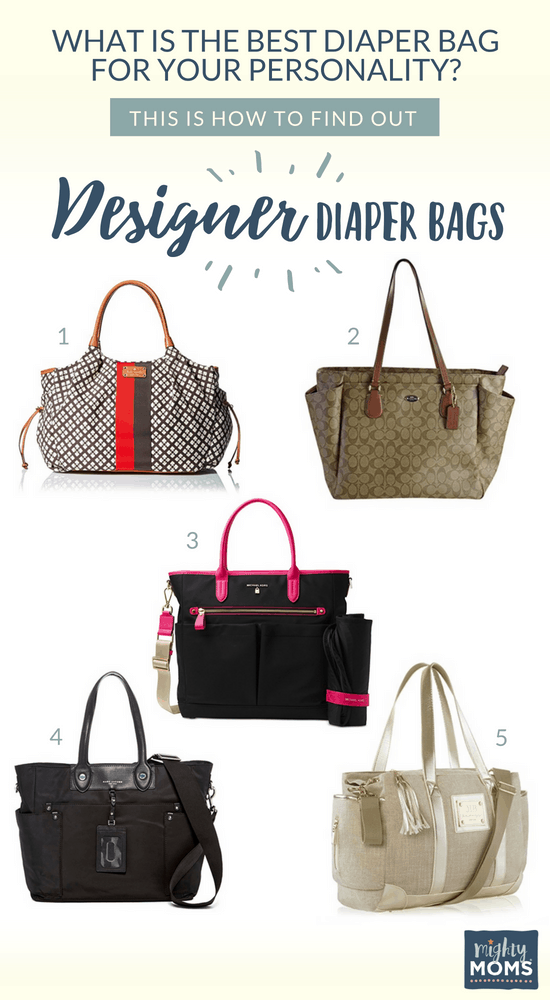 The Best Designer Diaper Bags
1. Kate Spade Stripe | 2. Coach Baby Bag
3. Michael Kors Pink or Black
4. Marc Jacobs | 5. MB Krauss
The Best Diaper Bag is
a Cute Diaper Bag
Okay, so perhaps a designer diaper bag isn't your thing. Maybe the price tag is just too much to swallow. What about a cute diaper bag? Is that more your thing?
Have you seen (and loved) Mean Girls, Legally Blonde, Clueless, or Princess Diaries?
Is one of your biggest secrets that you've read the Twilight books (and actually enjoyed them…)?
Are you already planning a girls night to see Mama Mia! Here We Go Again in the movie theaters?
Do you have more than three pastel shades of nail polish in your bathroom?
If I invited you to have lunch in a Tea Room with me this weekend, would you be excited to sit down with some porcelain and up-turned noses pinkies? (Even if you don't like tea!)
Yep. You're a girlie girl. (Be proud of it!) Here are the best diaper bags for your sweet and salty self!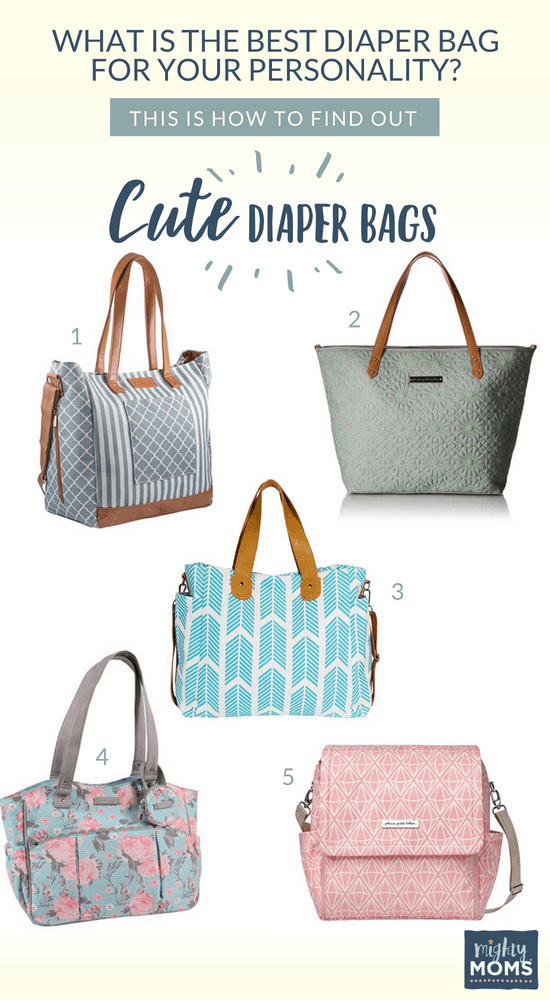 The Best Diaper Bags for Girly Girls
1. Striped Diaper Bag | 2. Quiet Garden or Flowers
3. Blue Arrow | 4. Rose Diaper Bag
6. Pink Diamonds
The Best Diaper Bag is
a Manly Diaper Bag
Hmmm….so your husband doesn't want to have to carry a rose garden around all afternoon? For some reason he cringes whenever his rough fingers touch the delicate strap? I can see what you mean. Perhaps something a bit more rustic and grunt-worthy…
Does your husband carry around the diaper bag as often as you do?
How often does he hesitate before picking up the pink diamond diaper bag?
Would it be helpful to actually have HIS and HERS diaper bags? Something that celebrates your status as Super Parents?
Did your husband relate to Mom's Night Out more than you did?
Here are the best diaper bags for equal-opportunity parenting: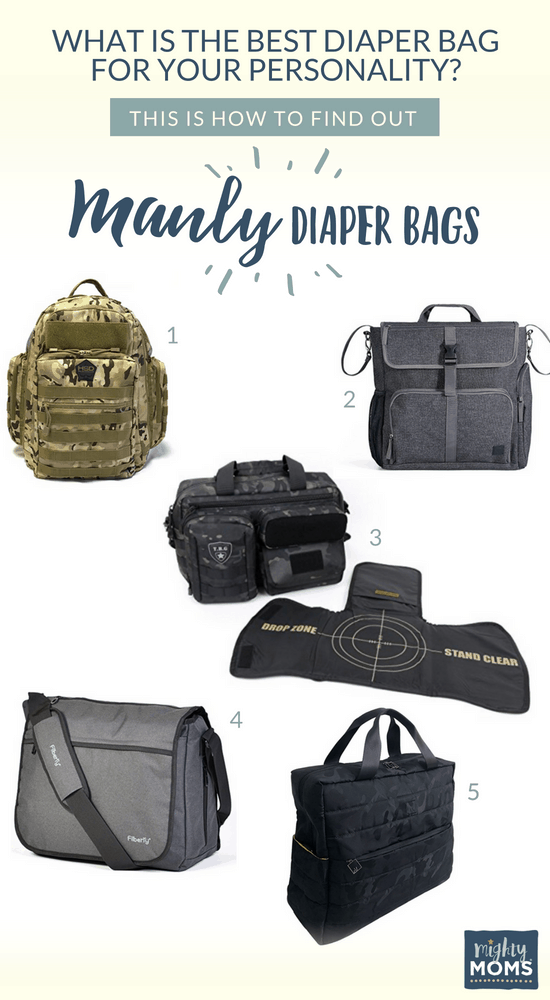 The Best Diaper Bags for Manly Men
1. Tactical Dad Backpack | 2. Diaper Dude Convertible
3. Deuce 2.0 Tactical Diaper Bag
4. Filberry Messenger Bag | 5. ArtAK Diaper Bag
The Best Diaper Bag is
a Diaper Backpack
You know what? Perhaps we're approaching this best diaper bag thing all wrong. Perhaps the best diaper bag isn't a bag at all! Maybe the best diaper bag is actually a diaper backpack!
How annoying do you find having only two hands?
Is your back sore at the end of a long day?
Do have a toddler at home too?
Do you fly frequently with your kids?
Are you an outdoorsy family? With hiking, biking, and other outdoor activities high on your priority list?
Those are the signs that you need to ditch the bag thing altogether and search in a different bin. The backpack is what you're looking for!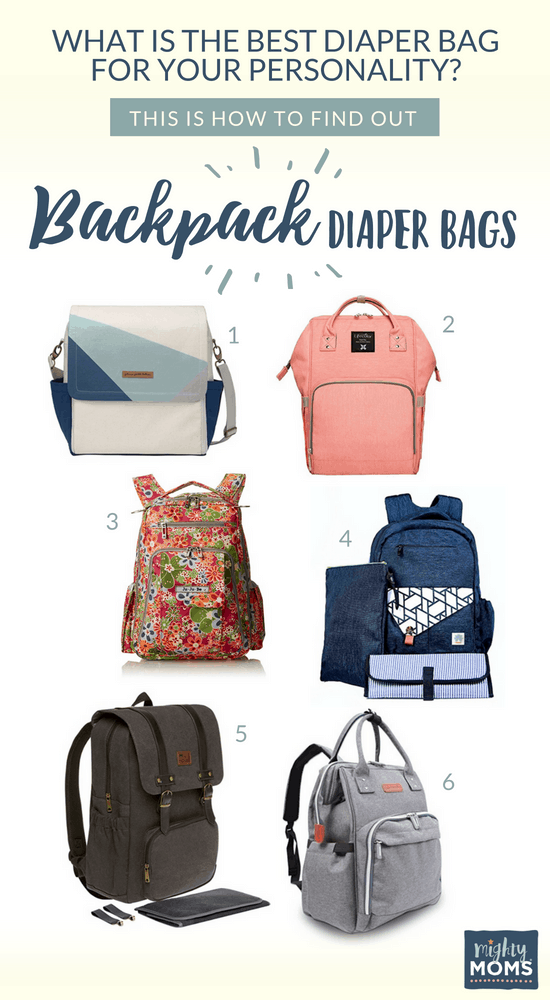 The Best Diaper Backpacks for On-the-Go Life
1. Blue Boxy Backpack | 2. Waterproof Coral Backpack
3. Perky Perennials or Sakura Swirl
4. Geometric Diaper Tote | 5. Strapped Backpack
6. Dual Carry Gray Diaper Bag
The First Date Diaper
There's nothing worse to sitting down on a first date and knowing, right away that the evening is going to be a long one. 
There's nothing worse to opening up a diaper bag for the first diaper change and knowing right away that you're going to regret this purchase every change from now until potty training. (Which you'll be highly motivated to speed up, btw!)
Now's the time to think through your personality preferences and pair them with the best diaper bag for those crazy lovable quirks.
These baby diaper bags are a match made in heaven, guaranteed to outlast future siblings. Who knows? Maybe you'll end up upgrading it in a few years from "diaper bag" to purse!
Have You Read These Yet?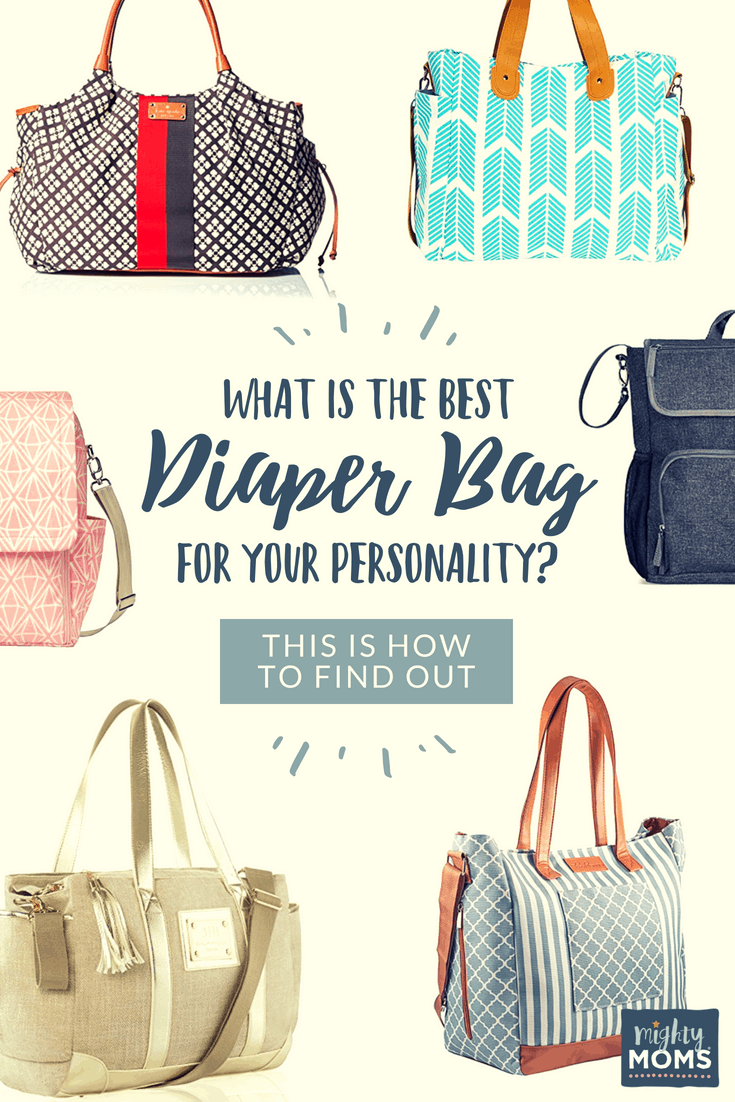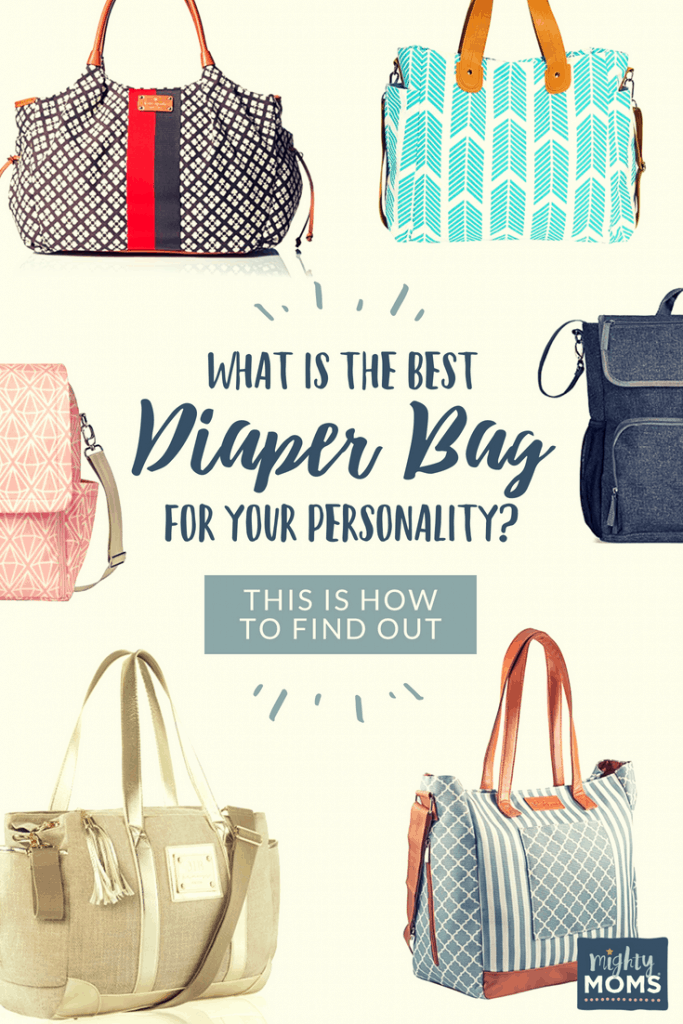 We ♥  honesty!  This post contains affiliate links that provide extra money for our mutual coffee habits addictions. Click here to learn more. As an Amazon Associate I earn from qualifying purchases.