If there's one thing every new parent learns from early on (besides what "that" smell is), it's the importance of a good sense of humor.
Honestly, if you're not going to LAUGH about the time when Dad licked the chocolate off his arm…only to discover it wasn't chocolate… how are you going to be able to handle the "poop mural" your toddler painted for you on the nursery wall?
One of the things we try to do here at Mighty Moms is to lighten the burdens that can feel so heavy on a mom's shoulder. Sometimes that's with a good shoplifting story, and sometimes it's with poop jokes.
Yes, we've stooped that low.
Perspective, people. It's important.
Here are 12 hilarious baby onesies to help you find it.

Hilarious Baby Onesies:
Providing Life's Perfect Perspective
See? A few solid poop jokes and you're all smiles again! Do I know how to turn a frown or what?
It's amazing what a few hilarious baby onesies and your cute kid can do to make all this worthwhile again.
You gotta tell me, because I'm curious, which of these did YOU find most hilarious? 
Have You Read These Yet?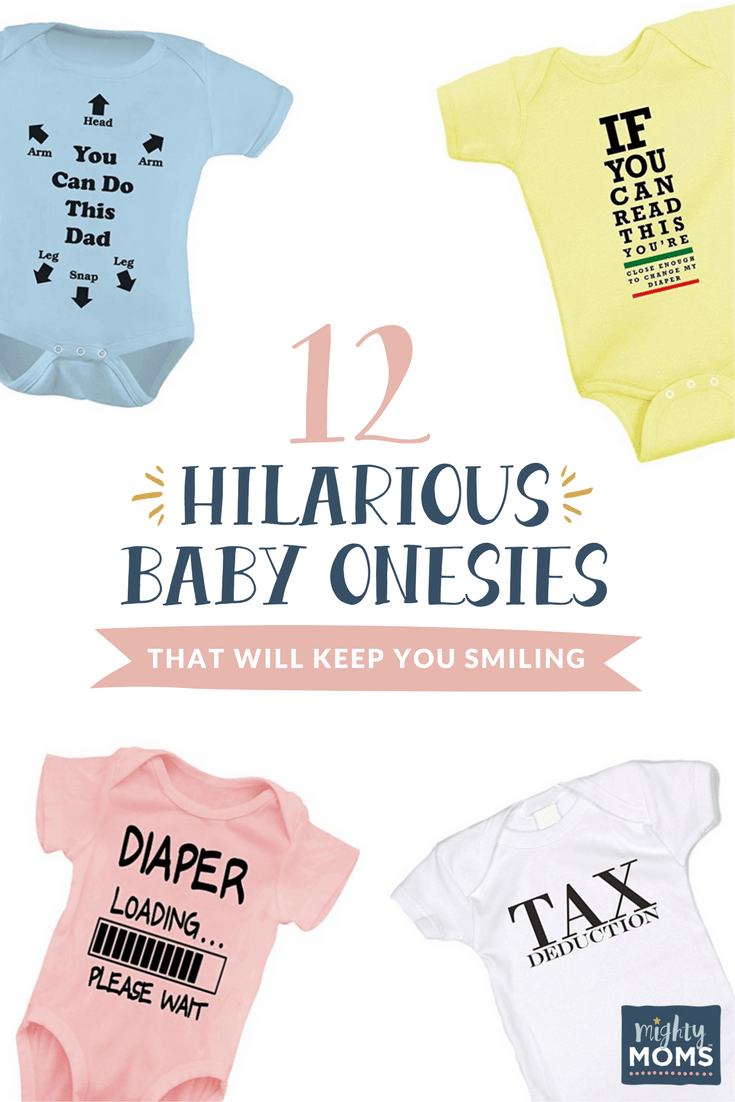 We ♥  honesty!  This post contains affiliate links that provide extra money for our mutual coffee habits addictions. Click here to learn more. As an Amazon Associate I earn from qualifying purchases.