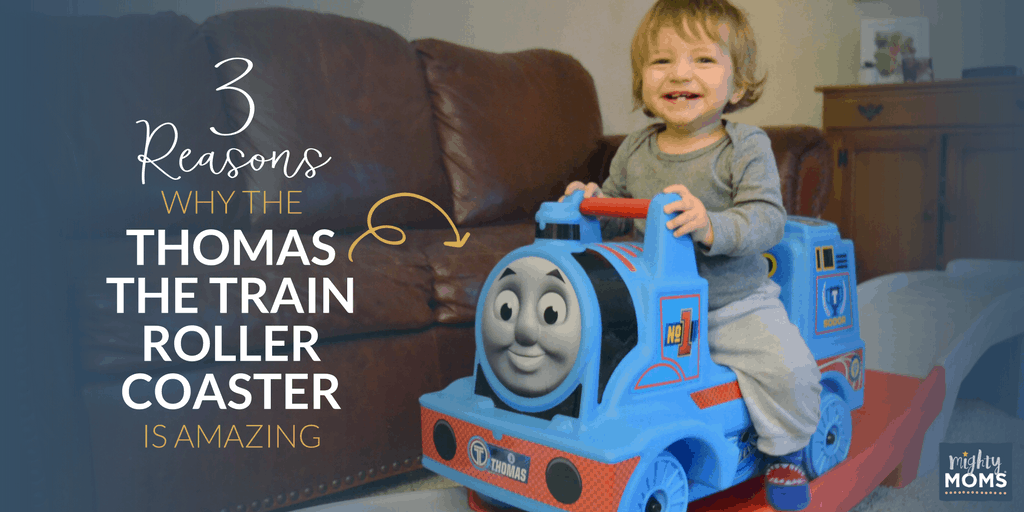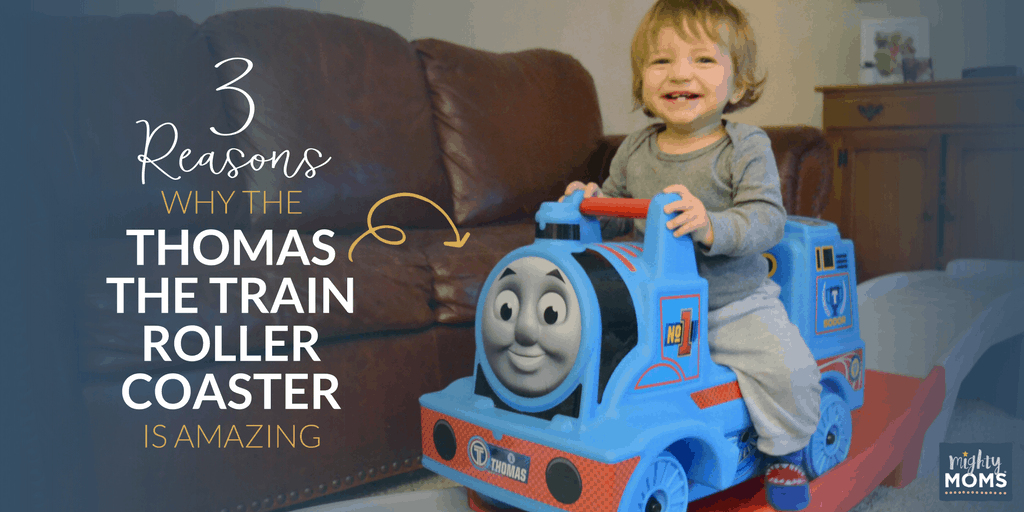 Let's talk toys.
More specifically, let's talk about how each kid in your family likely has an eye on something different.
Your sporty preschooler wants a basketball hoop for the basement playroom.
Your nurturing toddler wants a new baby doll stroller, so her baby can ride in style on all those pretend trips to the store.
And the baby? Well, he can't talk yet, but you know he'll sink his teeth into a brand new book (literally, probably).
Now, what if I told you there was a way you could buy one present that ALL your kids would love?
A Very Useful Christmas Present
You don't have to travel to the Island of Sodor for the perfect Christmas gift. Just open up a new tab in Chrome (or Firefox, or whatever browser is your poison): The Thomas the Train Up & Down Roller Coaster.
Yes, you read that correctly. It's a roller coaster in your playroom. And the kids will LOVE IT. They can push the train to the top of the 9 foot-long track and easily step up onto the train. From there, they'll love the fun ride all the way to the bottom. Do you need some more convincing?
We recently got this toy in our house, and I've felt compelled to argue that everyone in your family (you included) will think this gift is ah-mazing. Let me give you three reasons to prove my point.
Amazing Reason #1:
It's Fizzling Fireboxes Fun
This toy is, most importantly, FUN.
F. U. N.
I mean, that's the real test, right?
We set ours up in our basement, so my kids can coast across the floor once they're off the track. Needless to say, we've heard lots of squeals and laughs since it's been set up.
Your older kids will like to give each other pushes to really get going. The baby will get a kick out of climbing up and down the track (train removed, of course). As such, as an added bonus, this toy will not only be fun, but it will also help your kids practice taking turns.
Lots of wins here, people.
Amazing Reason #2:
Peep! Peep! It's Kid-Powered
If you live in a place where cold weather has set in, you're probably looking for ways to wear your kids out inside by the time bedtime rolls around.
That can't just be me, can it?
Well, look no further. Personally, my favorite part about this roller coaster is that it helps kids burn energy.
They'll slide, laugh, push, climb, and repeat endlessly. And while they're flexing those gross motor skills, remember this: This toy is fully kid-powered. There are no batteries to replace and no songs to drive you crazy.
Now that's a really useful engine.
Amazing Reason #3:
It's Really Reliable
I watched my husband put the Thomas the Train Roller Coaster together (research is, after all, primarily about making observations, isn't it?). It took him about 20 minutes start to finish and that included putting all the sticker decals on the train.
Easy peasy. It will take you less time to put this toy together than it will to get Barbie (and her 15 million accessories) out of the packaging.
Mom and dad, you will also like this toy because it's durable. There aren't a lot of pieces to lose, and the design is long-lasting. Because it's so well-crafted, this is a toy that you'll buy once and then have around for a long time.
All Aboard (Literally)
The Thomas the Train Roller Coaster!
This is a toy everyone in your family will love. (Including you. No batteries and it will wear out your kids, remember?)
This is a great gift for you to buy your kids, but it's also a perfect option to pass along to grandparents or family members who might just want to buy your kids one family-size gift.
The best place to order this awesome gift is at Amazon. (And if you're a Prime member, you get free two-day shipping, remember?) You could try to stop by a local store to pick it up, but since it's a bigger-sized gift, the local stores are more likely to run out. Do you really want to make the trek over there only to discover they aren't in stock?
Ain't nobody got time for that. Order it here. Online. And then either enjoy the luxury of free delivery or free pickup.
Another win.
Of course your kids will still have separate preferences when it comes to toys, but for those of you looking for one thing they'll all love, well, cinders and ashes!
The Thomas the Train Roller Coaster is it.
So full steam ahead! This toy has your family's name all over it.
Have You Read These Yet?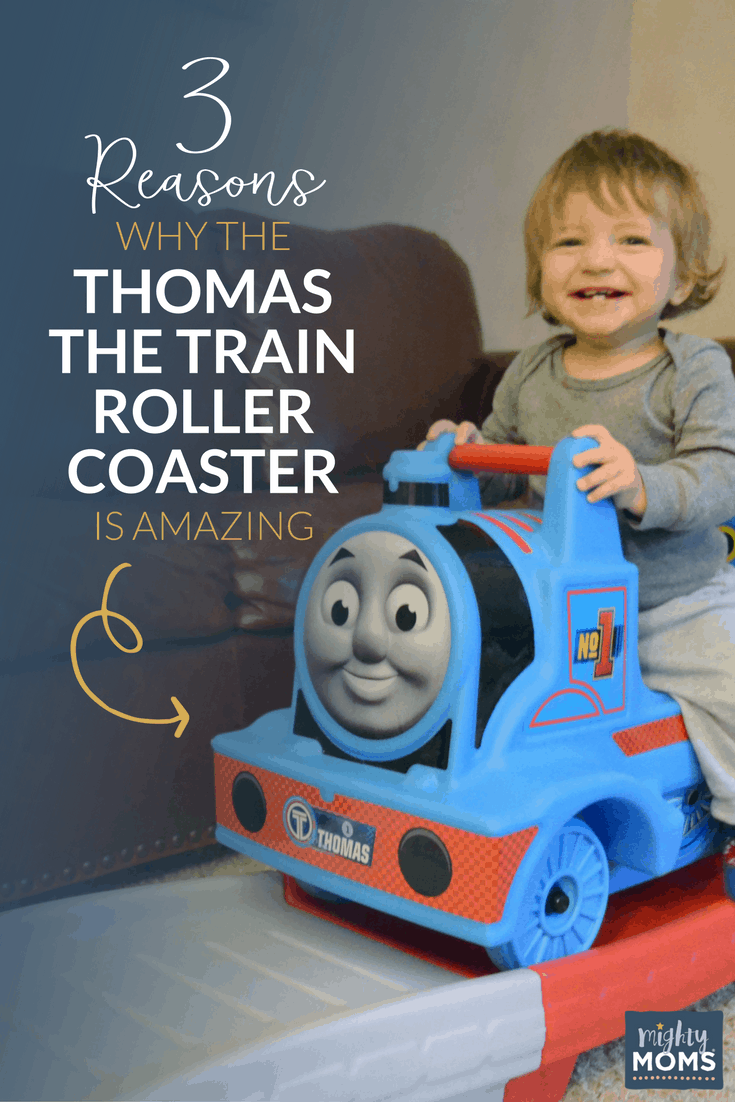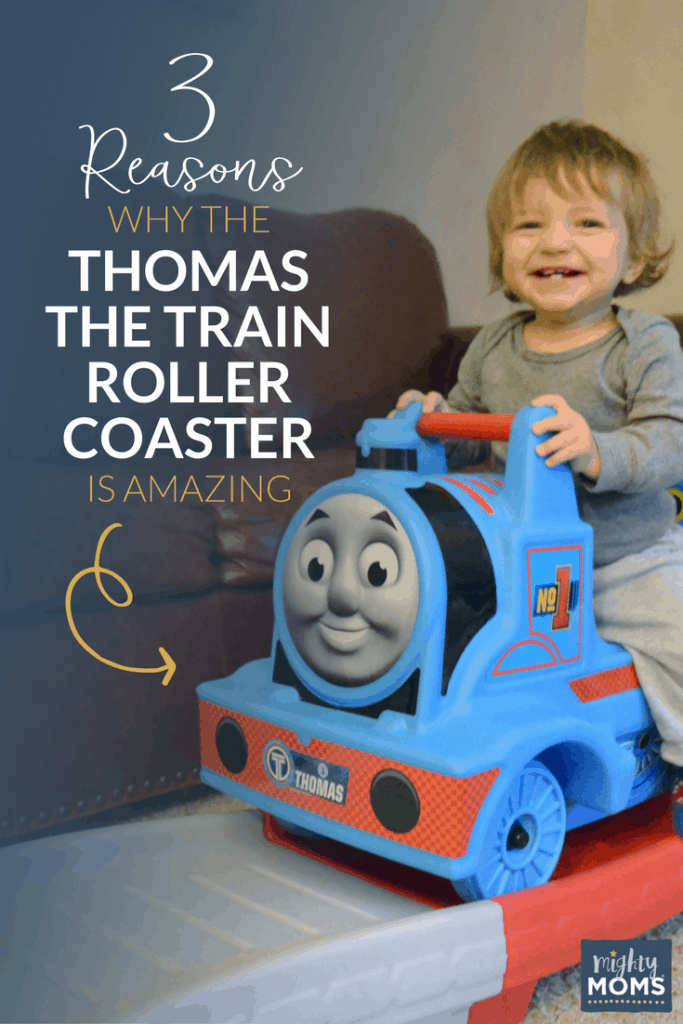 We ♥  honesty!  This post contains affiliate links that provide extra money for our mutual coffee habits addictions. Click here to learn more. As an Amazon Associate I earn from qualifying purchases.