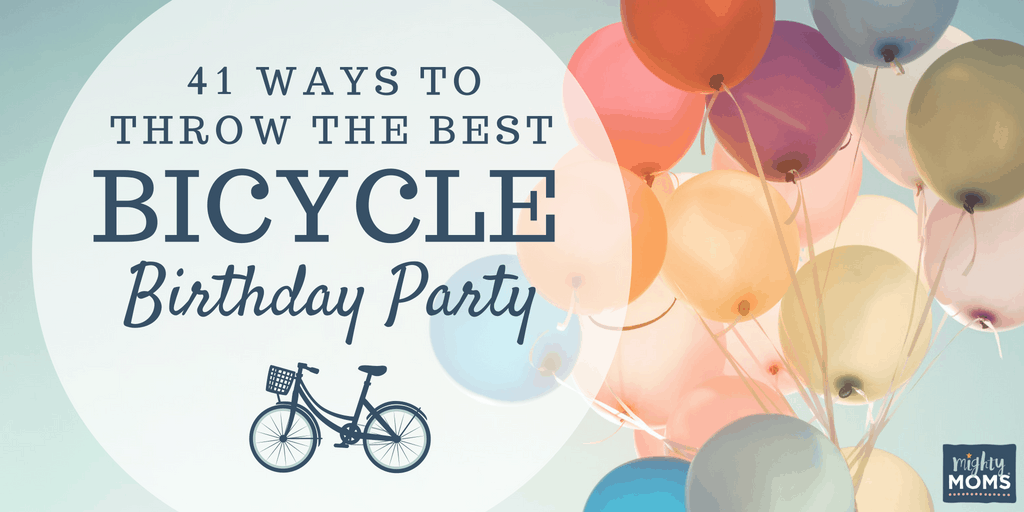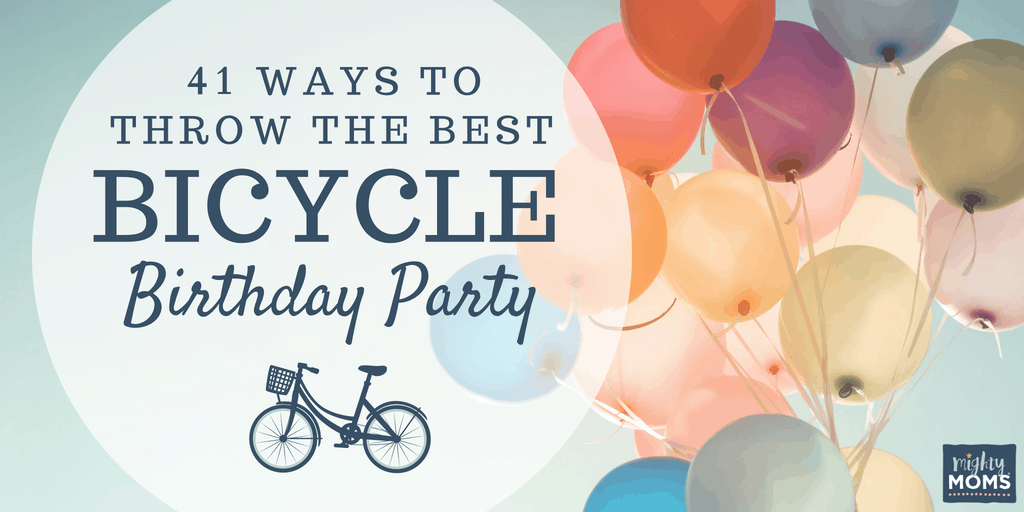 Do you remember the days when you'd hop on your bike and pedal away all your cares?
With two wheels between you and the road, adventure was everywhere. You had no destination in mind, no deadlines, and no worries. It was just you, your bike, and the wind on your face as you raced toward your imaginary finish line.
Learning to ride a bike is a rite of passage. And now, it's a milestone you get to share with your own kids.
Whether it's a two wheeler, a Red Flyer Tricycle, or a nifty balance bike, kids of all ages can find a bike they love while discovering the adventure of every ride.
So, why not take something so universally linked to childhood and use it for the perfect birthday party theme?
Well, hold onto your handlebars because I have 41 ways you can make your bicycle birthday party the best on the block (if not the entire city)!
Bicycle Birthday Idea #1:
Get Guests Excited with Invitations
First things first, you'll need to let your guests know they're invited to pedal their way to your party. Nothing gets your little one's guests excited by getting something JUST FOR THEM! Here are some great options to choose from.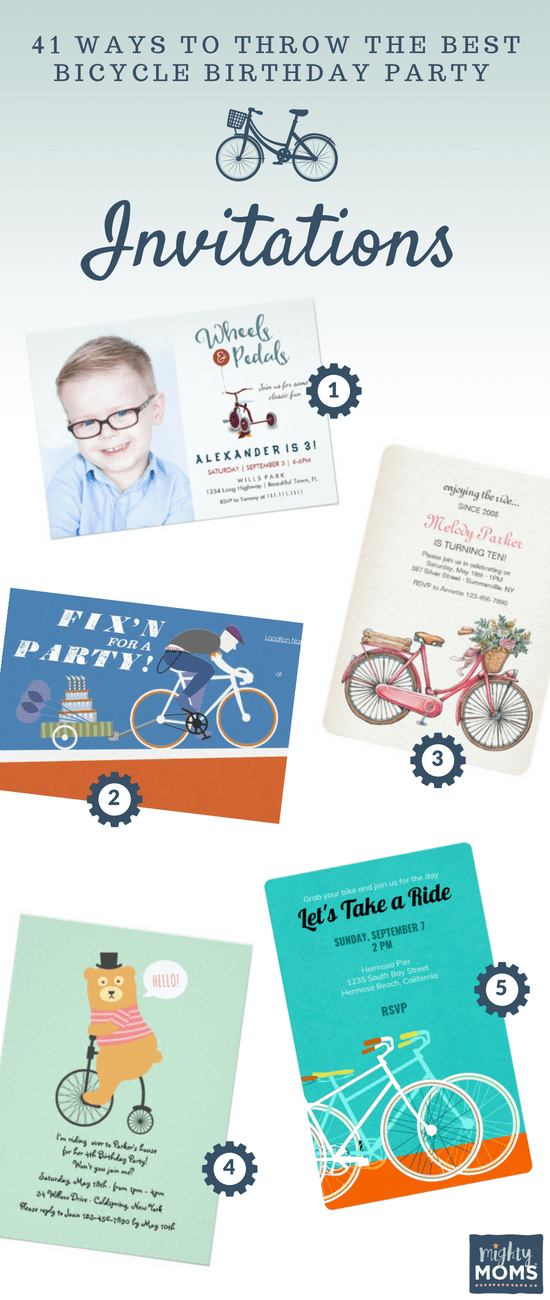 5 Bicycle Birthday Party Invitations
1. Wheels & Pedals | 2. Fixin' for a Party eVite
3. Bicycle Basket | 4. Biking Bear
5. Take a Ride eVite
Bicycle Birthday Idea #2:
Create "WHEELIE" Tasty Snacks
Biking is hard work! Your little cyclists will need a fuel station chock-full of sweets, treats, and other eats to keep their energy up while celebrating. There's something for everyone with these options!

9 Tasty Bicycle Birthday Party Snack Ideas
Bicycle Birthday Idea #3:
Rally Your Riders with Cool Decorations
Every party is more festive when you've decked it out to the nines, and a bicycle birthday is no different. Try some of these cycle-themed decorations to add all the (bicycle) bells and whistles!

9 Adorable Bicycle Birthday Decoration Ideas
Bicycle Birthday Idea #4:
Try Some Pedal-Powered Activities
After loading everyone up with sugar, your little cyclists are going to be ready to go for a ride. Try these activities to burn off some energy while incorporating your guests' biking skills!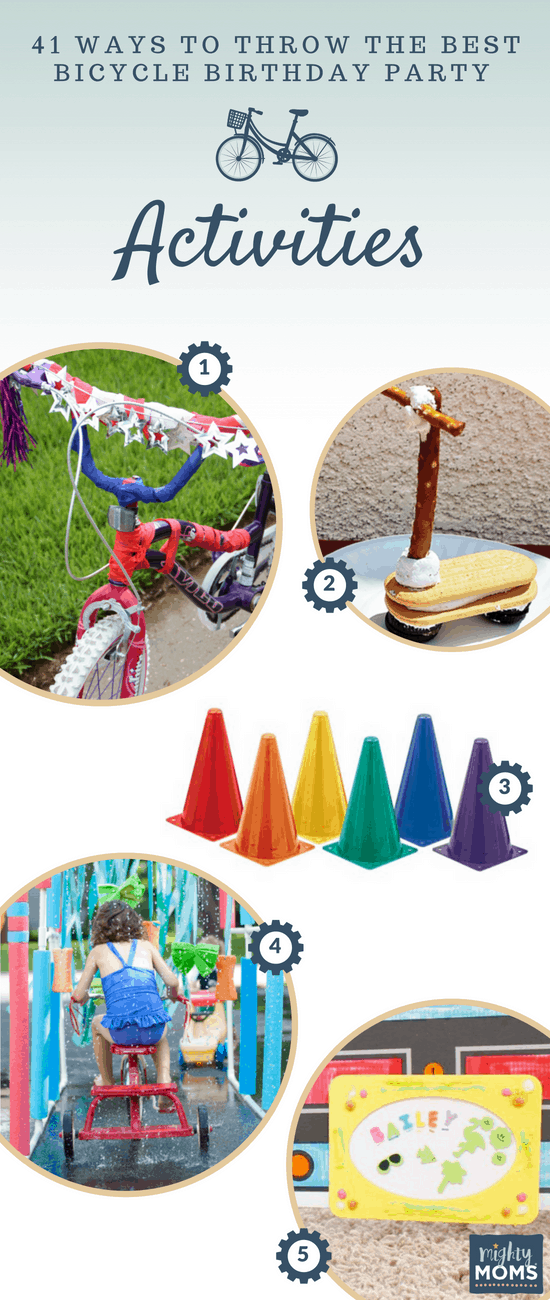 5 Awesome Bicycle Birthday Party Activities
Bicycle Birthday Idea #5:
6 Party Favors in the Perfect Gear
Don't let the celebration end just because the party is over! Send your guests home in the right gear with these bicycle-themed party favors.

6 Bicycle Birthday Party Favor Ideas
Bicycle Birthday Idea #6:
Gifts for Your Cyclist in Training
Birthdays are a great time to trick out a ride with all sorts of things your cyclist didn't know he needed. With these gift ideas, he'll be biking in style.

7 Exciting Bicycle Birthday Party Gift Ideas
Planning Your Bicycle Birthday
Party is as Easy as Riding a Bike!
With these party ideas, you're sure to host a birthday party that will get those wheels turning and build enthusiasm for a healthy and exciting hobby.
It's time to dust off the ten speed or even the fixie that's been sitting in the garage and take it for a spin!
Relive that childhood glory. Feel that wind on your face as you celebrate your tike's birthday, and pedal towards your next biking adventure together!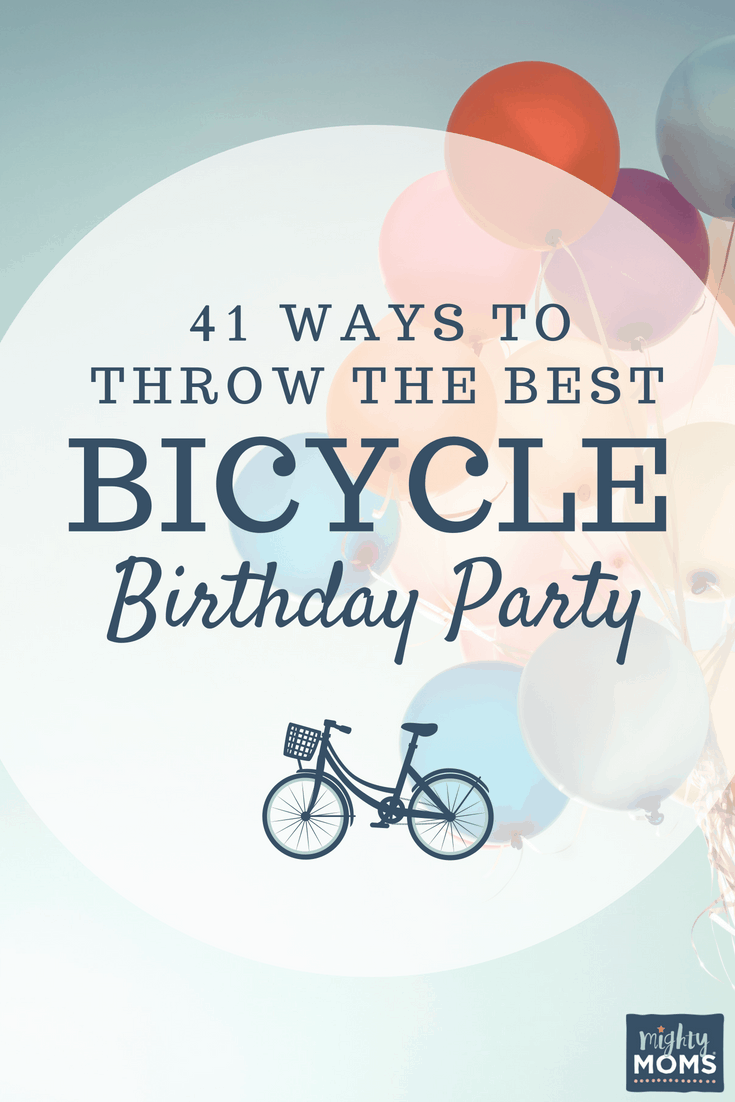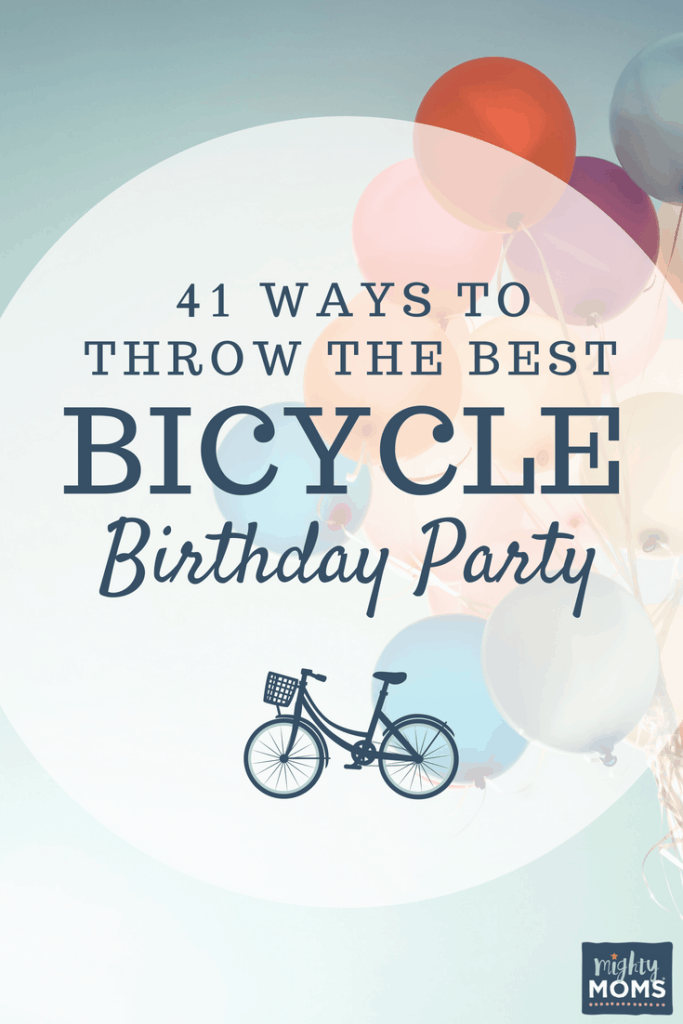 Have You Read These Yet?
We ♥  honesty!  This post contains affiliate links that provide extra money for our mutual coffee habits addictions. Click here to learn more. As an Amazon Associate I earn from qualifying purchases.