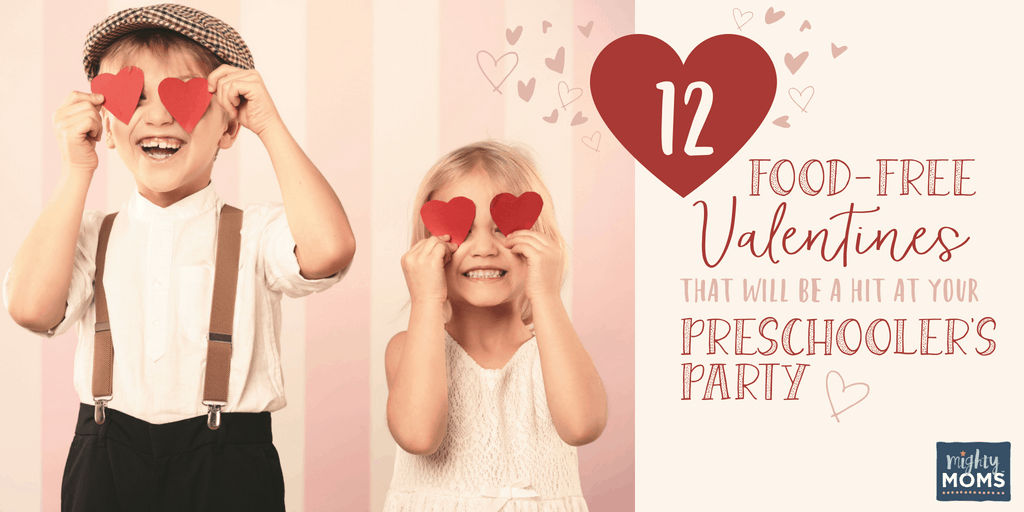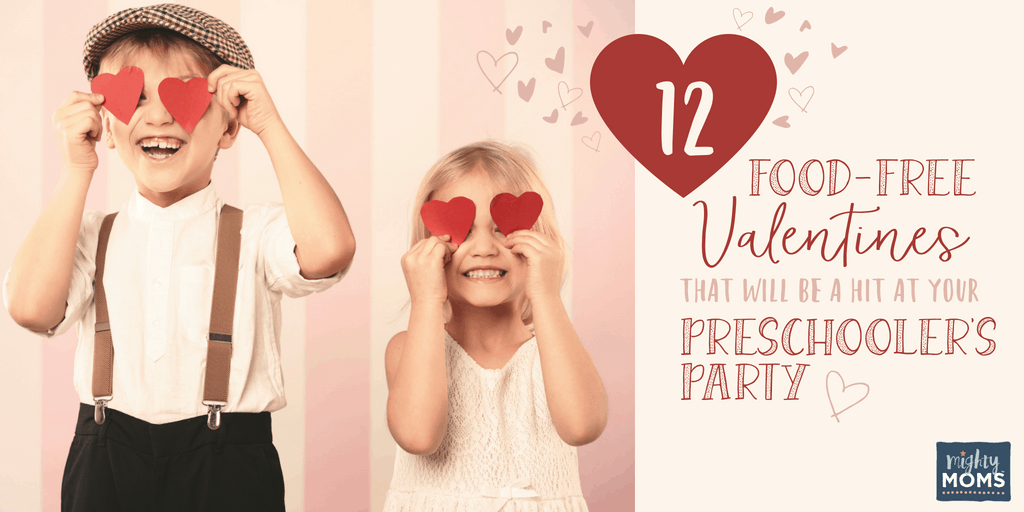 Valentine's Day is just around the corner…
…which means your preschooler's Valentine's Day party is just around the corner, too.
Don't let those words send you into a panicked Pinterest-scrolling frenzy because I've compiled 12 of the cutest DIY preschool valentines that the internet has to offer. They range from thoughtful-yet-simple to intricate-and-impressive, but every single one includes a FREE printable.
So whatever your DIY skill level, this is your one-stop shop to find that perfect DIY valentine for your preschooler's party.
And the best part? They're all food-free which means you won't have to double check classroom allergies or remember which types of food conform to the school requirements (are goldfish crackers considered junk food??).
You can thank me later. 😉
Food-Free Valentines #1:
The Creative Artist
Preschoolers love to be involved, so here are some valentines you can work on together. They are the perfect solution for a craft-manic!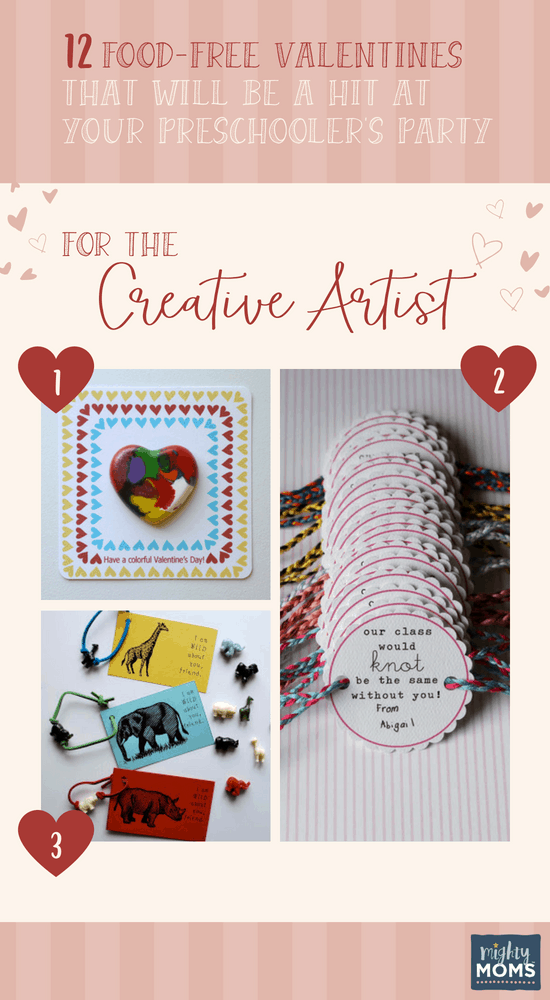 Preschool Valentines for the Creative Artist
Use a silicone heart mold and those old, broken crayons you have lying around to make homemade heart-shaped crayons for your preschooler's classmates. Thanks, The Long Thread.
Teach your son or daughter the art of the friendship bracelet (or buy in bulk) and make these sweet valentines from Dandee Designs.
Hunt down some cute animal beads to make these wildly adorable animal bracelets from Chez Beeper Bebe.
Food-Free Valentines #2:
The Adventurer
Does your son or daughter love adventure a bit more than mushy valentines? Then check out these options that don't have a single heart on them!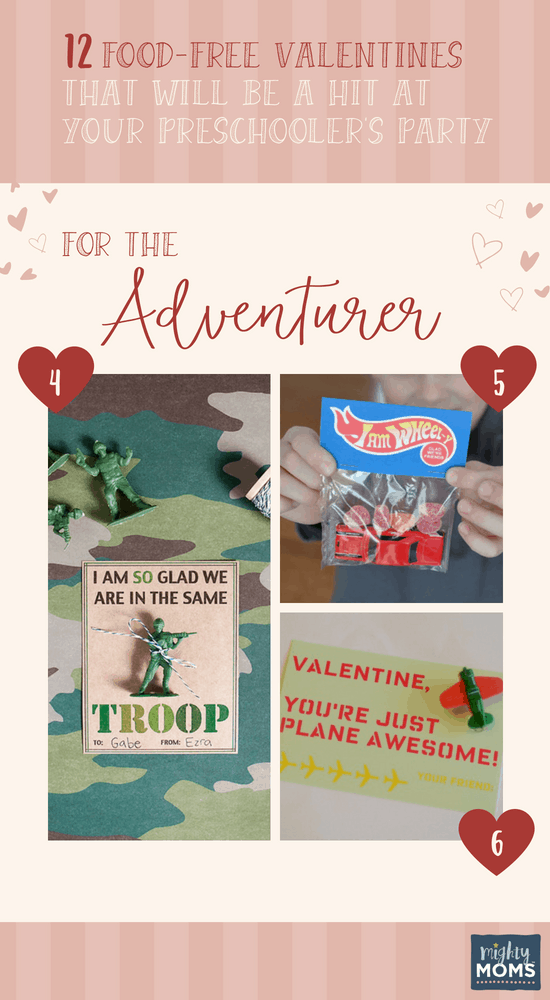 Preschool Valentines for the Adventurer
 Your preschooler will love marching into class with these army men valentines from Armelle.
They'll "wheely" like these Hot Wheels valentines created by the ladies behind Little Bit Funky and Less Ordinary Designs! You can grab a fleet of 20 cars here.
These simple and cute airplane valentines from Crap I've Made will make their little preschool hearts soar!
Food-Free Valentines #3:
The Budding Scientist
If your preschooler already shows a love of science, one of these valentines might be the perfect fit. I'm confident Einstein would have loved each and every one.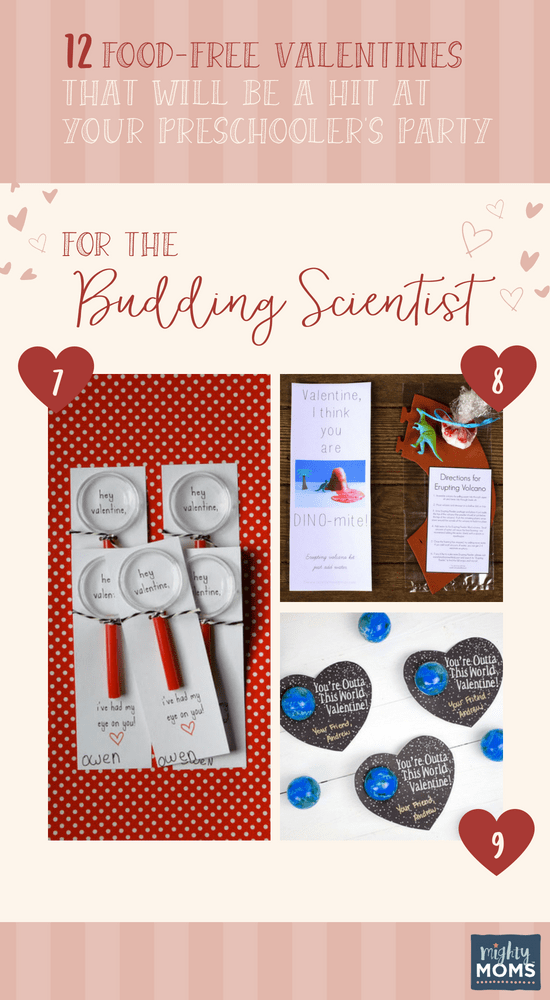 Preschool Valentines for the Budding Scientist
Another hit from Dandee Designs, these magnifying glass valentines will foster a sense of curiosity in preschoolers' minds.  Little scientists will love these colorful ones.
Your preschooler's classmates will burst with excitement over these ready-to-go erupting volcano kits from Fun at Home with Kids complete with cute little dinosaurs.
Grab some earthy bouncy balls to make these out-of-this-world valentines from Kids Activities Blog.
Food-Free Valentines #4:
The Desperate Final Rush
Did you forget about the party until the night before? We've all been there. Here are a few ideas that are *almost* as simple as picking up a box of Paw Patrol cards at Walgreens.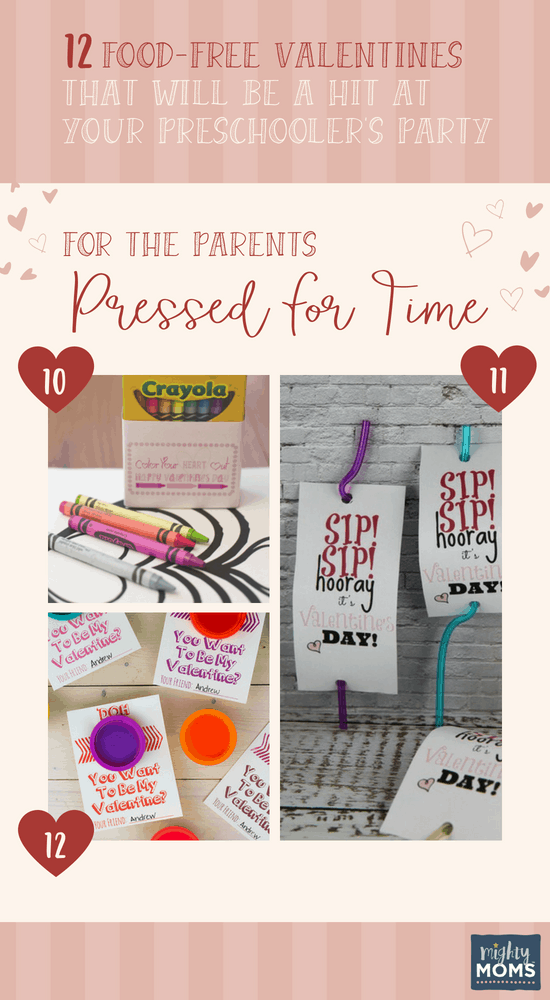 Preschool Valentines for Moms Pressed for Time
Encourage your preschooler's friends to get creative with a box of crayons and coloring pages from Mom's Messy Miracles.
These silly straw valentines from Bargain Briana are so simple to put together, and they're sure to get a giggle!
Play-Doh is always a hit with preschoolers, so play it safe with these Play-Doh valentines from The Nerd's Wife.
Rose are Red, Violets are Blue…
There's something for everyone in this list of DIY preschool valentines, whether you rival Martha Stewart or you can barely cut a straight line (like me!).
Roses are red, violets are blue, which one of these valentines is perfect for you? Share in the love and tell us what you're planning for your preschooler's party.
Have You Read These Yet?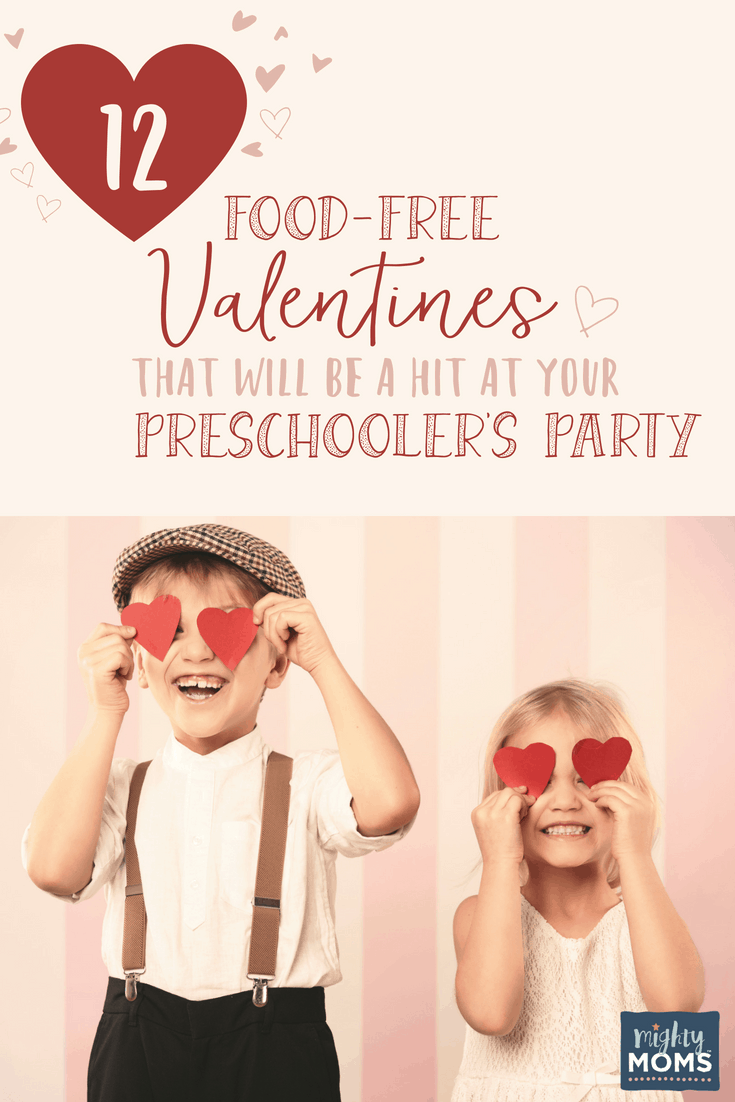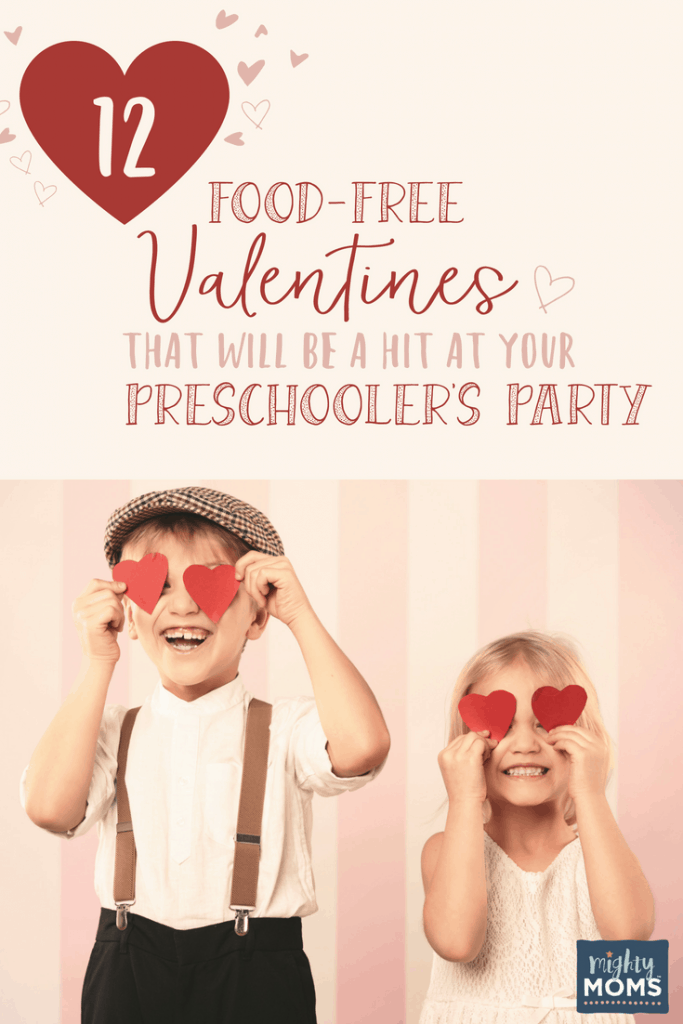 We ♥  honesty!  This post contains affiliate links that provide extra money for our mutual coffee habits addictions. Click here to learn more. As an Amazon Associate I earn from qualifying purchases.