The Ultimate Baby Registry Checklist for New Moms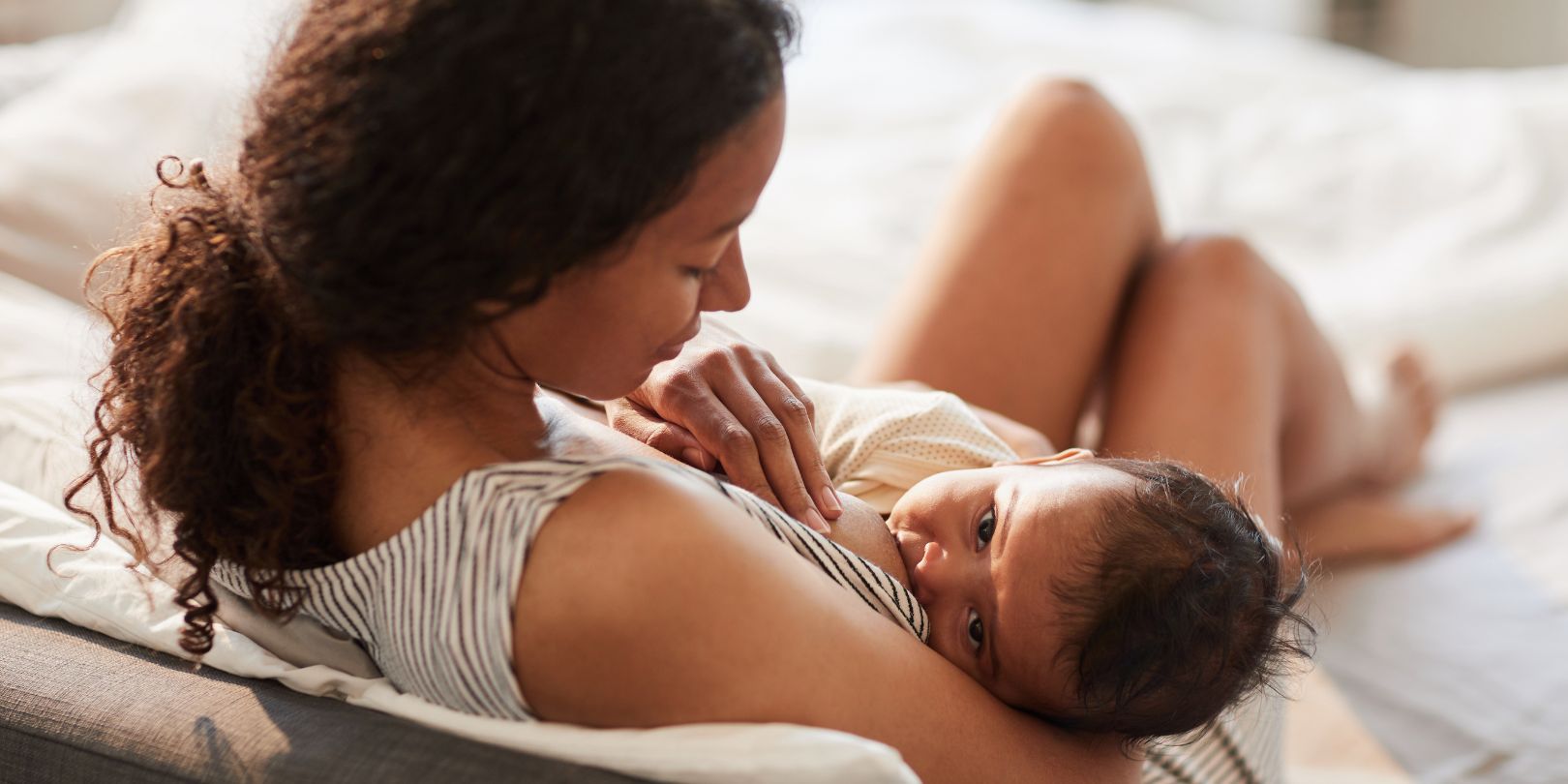 Are you feeling overwhelmed with the prospect of creating a baby registry for your newborn? Don't worry – you're not alone! Creating a baby registry can be a daunting task, and knowing where to start can be difficult, but we're here to help.
In this blog post, we'll share our expert baby registry checklist of all the essential items you'll need for your newborn. We'll discuss everything from nursery furniture and car seats to feeding and clothing needs so you can make sure your little one has everything they need. So without further ado, let's get started and get you the ultimate baby registry!
Baby Clothing
Ensure your baby's comfort and warmth by adding essential clothing items to your registry. Begin with onesies, sleep sacks, footed pants, bodysuits, hats, socks, and mittens. Register for various sizes, such as newborn, 0-3 months, 3-6 months, etc., to cover your needs. Add swaddle blankets, sun hats, bibs, and adorable baby shoes as extra essentials.
Nursery Furniture
When setting up a nursery, prioritize durable and safe furniture that will last for years. Ensure the crib meets safety standards and can convert into a toddler bed as your baby grows. Opt for a changing table or dresser with ample storage and safety straps for secure diaper changes. Additionally, include a comfortable chair with a nursing pillow to ease feeding and rocking your baby.
Gear
When creating your baby registry, focus on three essential items: strollers, baby carriers, and car seats. Research the various types of strollers available, from lightweight umbrella strollers to jogging strollers, and choose one that suits your lifestyle. Opt for safe and comfortable baby carriers, such as sling carriers, front carriers, or backpacks with weight-distributing straps. Remember that car seats are a legal requirement in all states, so purchase one with adjustable straps and side impact protection for maximum security while traveling.
Bath
Choose the right bathtub to ensure a comfortable and safe bathing experience for both mom and baby. Look for tubs with reclining seat supports and nonslip surfaces to keep your little one secure during bath time. Remember to include bath essentials like washcloths, hooded towels or blankets, and gentle shampoo/body wash for sensitive skin. And of course, don't forget to add some rubber duckies for fun!
Diapering
To prevent diaper emergencies, stock up on various diapers in sizes ranging from newborn to size 4. Don't forget to include wipes specially designed for sensitive skin, containing ingredients like aloe vera or chamomile. Invest in a quality diaper pail with individualized sealing lids to effectively control odors in the nursery.
Feeding
A reliable high chair is essential for creating a designated eating spot in the kitchen or dining area, and it should offer easy cleaning with removable trays or machine-washable covers/cushions. Consider individual preferences and your child's feeding habits when choosing a type for bottles. Having extra nipples on hand is always useful for replacements over time. A breast pump is also a crucial item for feeding, so look for one that offers adequate suction power while ensuring comfort for frequent use if needed.
Bedtime
When selecting a mattress for your baby's bedtime, prioritize support and comfort. Consider mattresses designed specifically for babies, offering extra cushioning or memory foam for perfect body contouring. For naps and nighttime sleep, essential items include breathable fabrics like cotton. Don't overlook layered linens such as comforters or quilts that can add extra comfort during colder months later in the year.
Safety
Installing a monitor with motion sensors offers parents peace of mind, allowing them to check on their baby day or night. Look for monitors with high-quality audio/video capabilities to keep an eye and ear out for anything unusual. Enhance safety with outlet covers to protect exposed outlets and safety latches to secure cabinets containing hazardous chemicals or sharp objects out of reach from curious toddlers.
Toys
When selecting toys, prioritize those designed with developmental skills in mind, as they stimulate cognitive function and motor skills while entertaining. Puzzles and shape sorters introduce cause and effect, while blocks encourage spatial awareness and problem-solving. Activity centers and mats help build coordination and aid hand-eye coordination development. Books and electronic learning tools combine reading comprehension with fun colors, music, and interactive elements like flashcards and tablets, teaching numbers and math basics with feedback and encouragement (some with parent control settings). Musical instruments and noisemaking toys focus on rhythm and sound recognition development. Music players and radios introduce popular songs, while sound machines offer lullabies and soothing white noise for winding down at naptime.
Miscellaneous
Don't forget to include a diaper bag with plenty of pockets and adjustable buckles, and consider a messenger bag style for hands-free convenience. Documenting memories is essential, so create custom pages in a keepsake book, including pictures and special artifacts like first shoes. Prepare for accidents with a well-stocked first aid kit containing bandages, antiseptic ointments, creams, tweezers, scissors, and thermometers. Having these items ready at all times ensures you're prepared for anything that comes your way.
Conclusion
Creating a baby registry doesn't have to be overwhelming! Our ultimate checklist ensures you have all the essentials without overspending. From clothing and nursery furniture to gear and diapering needs, your little one will be well taken care of from day one. Add fun toys for learning, a diaper bag, and a baby book to capture precious memories. With this comprehensive list, your baby will be safe, comfortable, and well-equipped for the journey ahead.