The Most Useful Back-To-School Checklist for Parents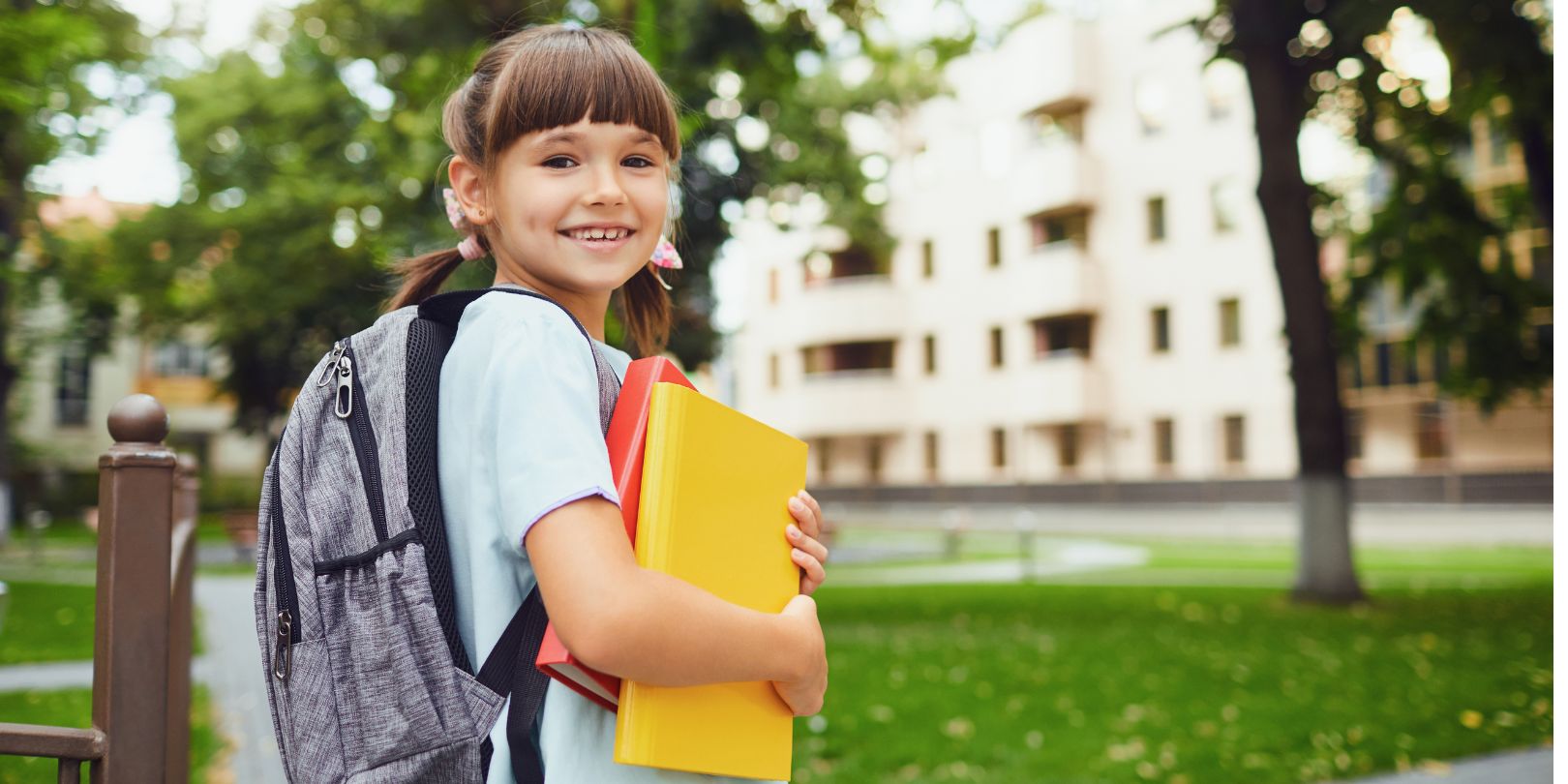 As the lazy days of summer wind down, the exciting yet hectic back-to-school season emerges on the horizon. For parents, this time of year can be a flurry of activity as they navigate the intricate dance of preparing their children for a new academic adventure.
From acquiring supplies to adjusting routines, the weeks leading up to that first day can feel like a whirlwind. To help you confidently navigate this bustling period, we've compiled an essential back-to-school checklist. This comprehensive guide will assist you in covering all the bases, ensuring a seamless transition for you and your child. So, let's dive into the key steps to set the stage for a successful school year.
School Supplies: Setting the Foundation
The foundation of any successful school year starts with the right supplies. Check the school's supply list and ensure you have all the necessary items. Stock up on pencils, notebooks, folders, binders, and any special items your child's teachers require. Consider labeling supplies with your child's name to prevent mix-ups.
Clothing and Uniforms: Dressing for Success
Go through your child's wardrobe and assess what still fits and what needs replacing. Depending on the school's dress code, you might need to buy specific uniforms or adhere to certain guidelines. Don't forget about comfortable shoes for those busy school days. Consider involving your child in the shopping process to ensure you consider their comfort and style preferences.
Backpack Safety: Lightening the Load
Choose a durable and appropriately-sized backpack that comfortably holds all the necessary books and supplies. Backpacks with padded straps can help reduce strain on your child's shoulders. Teach your child how to properly wear the backpack, using both shoulder straps to distribute the weight evenly and adjusting the straps for a snug fit.
Healthy Meals: Fueling Growing Minds
Nutrition is crucial to your child's ability to focus and learn. Plan balanced and nutritious lunches and snacks to energize your child throughout the day. Incorporate a variety of fruits, vegetables, whole grains, lean proteins, and dairy products. Preparing meals the night before can save you time in the morning rush.
Sleep Schedule: Rest for Success
A consistent sleep schedule is vital for your child's academic success and well-being. As the school year approaches, gradually adjust bedtime and wake-up time to match the school routine. An alarm clock for kids helps establish a consistent routine. Children typically need 9-12 hours of sleep per night, so prioritize getting them to bed on time.
Communication: Building Relationships
Establish open communication with your child's teachers and school staff. Attend back-to-school nights, parent-teacher conferences, and other school events to get to know the educators and stay informed about your child's progress. Maintaining a positive relationship with the school can greatly benefit your child's academic experience.
Homework Station: Creating a Productive Environment
Set up a designated homework area at home. This space should be quiet, well-lit, and stocked with necessary supplies like pencils, paper, and a computer if needed. Establish a consistent homework routine that allows your child to focus on their studies without distractions.
Extracurricular Activities: Finding the Balance
Extracurricular activities can enrich your child's education, but overloading their schedule can lead to burnout. Choose activities that align with your child's interests and abilities, and ensure there's still enough time for homework, relaxation, and family time.
Health Checkup: Prioritizing Well-Being
Schedule a visit to the pediatrician for a back-to-school checkup. Ensure your child is up-to-date on vaccinations and any required medical forms are filled out. Discuss any health concerns or special considerations with the doctor.
Emotional Preparation: Easing Anxiety
Starting a new school year can be stressful for children. Have open conversations with your child about their feelings and any worries they might have. Encourage a positive attitude and remind them of their past successes. If your child is transitioning to a new school, consider visiting the school together before the first day to help ease anxiety.
Conclusion
The back-to-school season can be hectic, but with careful planning and organization, you can ensure a smooth start to the new school year for you and your child. By ticking off the items on this comprehensive checklist, you'll be well-prepared to tackle the challenges and embrace the opportunities the coming academic year brings. Remember, a successful school year begins with a supportive and prepared parent.