How To Create a Breast Pumping Schedule That Works for You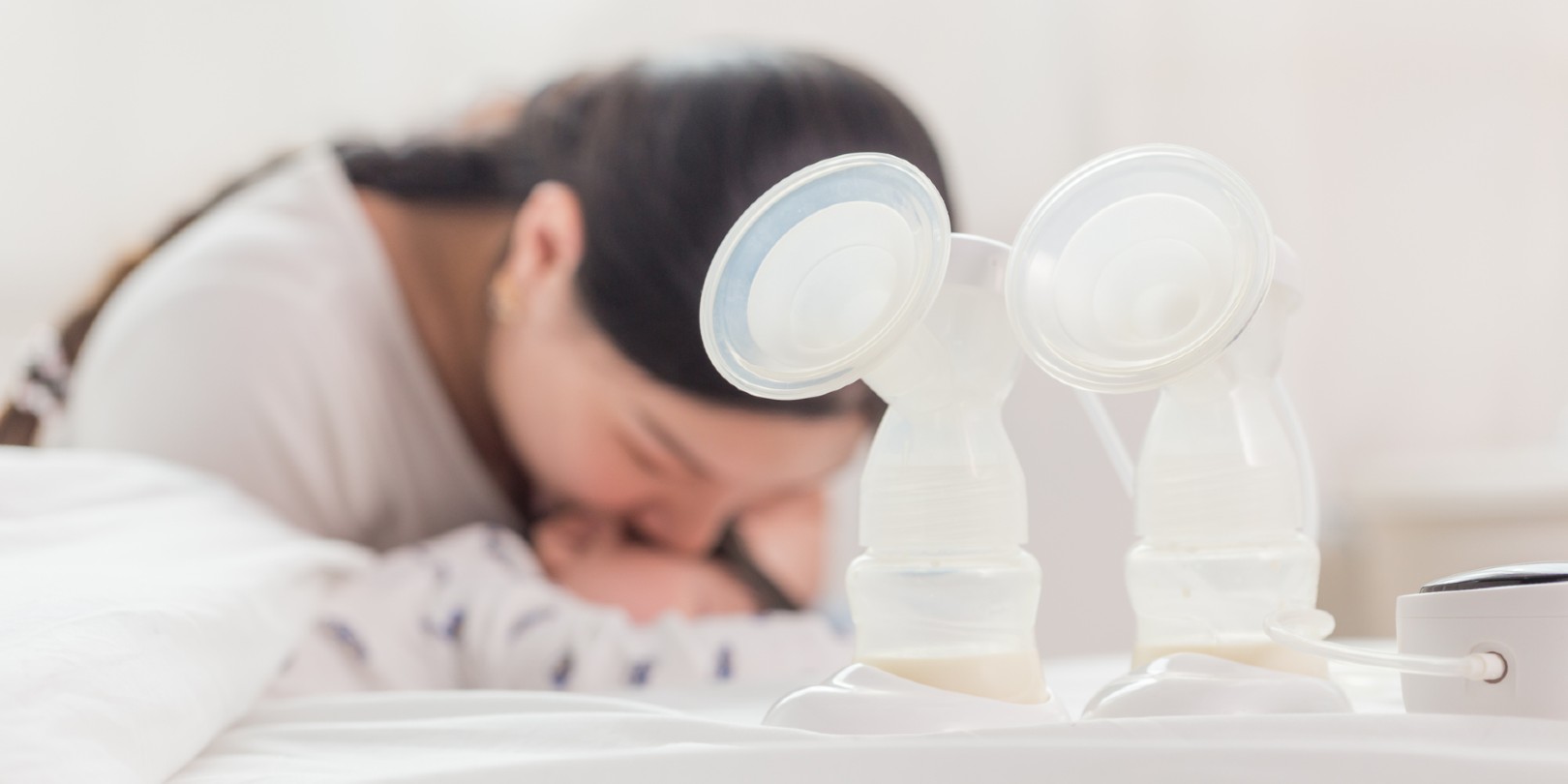 As a new mother, you know that breast pumping can be an overwhelming and time-consuming task. It can be difficult to fit it into your already busy schedule, as you will need to pump between two to eight times a day to maintain your milk supply.
But, having a good breast pumping schedule doesn't have to be a stressful experience. In this post, we will share some tips on how to create an effective breast-pumping schedule that works for you. We will discuss the importance of being organized and creating a routine that you can stick to, as well as how to create an optimal space for pumping. We will also provide advice on how to manage any unexpected issues that may arise. With these tips, you can create a breast-pumping schedule that works for you and allows you to achieve balance in your life.
Benefits of Establishing a Breast Pumping Schedule
Having a consistent schedule for breast pumping welcomes numerous benefits. A routine allows mothers to maximize their milk production by stimulating the breasts at regular intervals that mimic the patterns of a baby's feeding. Establishing a specific time for expressing also helps moms conveniently fit in a pumping break when returning to work. Additionally, having a routine can ensure that your baby always gets adequate nutrition, and it gives mothers more free time for themselves.
How Much to Pump
The amount of milk you should aim to express during each session depends largely on individual circumstances and needs. Most experts recommend that mothers aim for sessions that last 15-20 minutes per side. In general, it is advised to pump until the flow of milk slows down significantly or comes completely to a stop.
If you are exclusively pumping, you may want to pump slightly longer sessions than those who are breastfeeding and supplementing with formula as well. Make sure that you are following the instructions provided on the packaging of your wearable breast pump and that the device fits securely on the breast without causing pain or discomfort.
When to Pump
To ensure consistent milk production, it's important to stick with a pumping schedule that mirrors your baby's feedings as closely as possible. For most mothers, this would include sessions before going back to work, before leaving their baby, after returning home from work for the day, and overnight if necessary. Your body will adjust better if you maintain similar timing for your pumping schedule as breastfeeding would have done.
Writing It Down
Once you have figured out what times work best for your individual circumstances, make sure to write down your schedule and stick with it. Put reminders up around your house and workplace so that you don't forget or miss any scheduled sessions—breastfeeding success relies heavily upon consistency!  Taking notes of when and how much you pumped during each session is also useful when monitoring your overall milk production or troubleshooting any potential issues that may arise in the future.
Tips for Working Mothers
If you plan on maintaining a thorough breast pumping schedule while working, there are some extra steps that you can take for optimal convenience and success:
Prepare ahead of time by getting your workspace and supplies ready the night before and scheduling breaks into your workday specifically for pumping.
Keep all of your nursing supplies such as bottles, accessories, and extra clothing close by so that nothing gets forgotten in the morning rush.
Invest in an insulated bag so that the expressed milk remains at a safe temperature until it can be collected.
Allow yourself ample time between appointments or meetings in order to fit in nursing breaks without feeling rushed.
Choose comfortable clothing with easy access for attaching the wearable breast pump.
Tips for Working Nights or on Different Shifts
Many working mothers find themselves being scheduled overnight shifts or working unusual hours, which can make creating a breastfeeding schedule particularly challenging. Here are some helpful tips:
Aim for three pumpings per night with each session lasting about 20 minutes.
Pump right after completing your shift before moving on to other activities.
Try attaching photos of your baby near where you usually pump—the images can help remind you why establishing a consistent routine is important.
Use bottles with slow-flow nipples if necessary, which can help babies adjust after going between bottle-feeding and breastfeeding.
Stay hydrated—drinking plenty of water helps boost the milk supply.
Conclusion
Creating an effective breast pumping schedule requires commitment but doing so brings numerous rewards including increased quality sleep, freedom from worrying about supply issues, enhanced intimate connection with their baby through milk sharing, improved well-being, and peace of mind. If something isn't working in your current plan, don't be discouraged—simply modify it as needed until you find one that works best for both you and your baby!