4 Breastfeeding Positions for Newborns Having Trouble Latching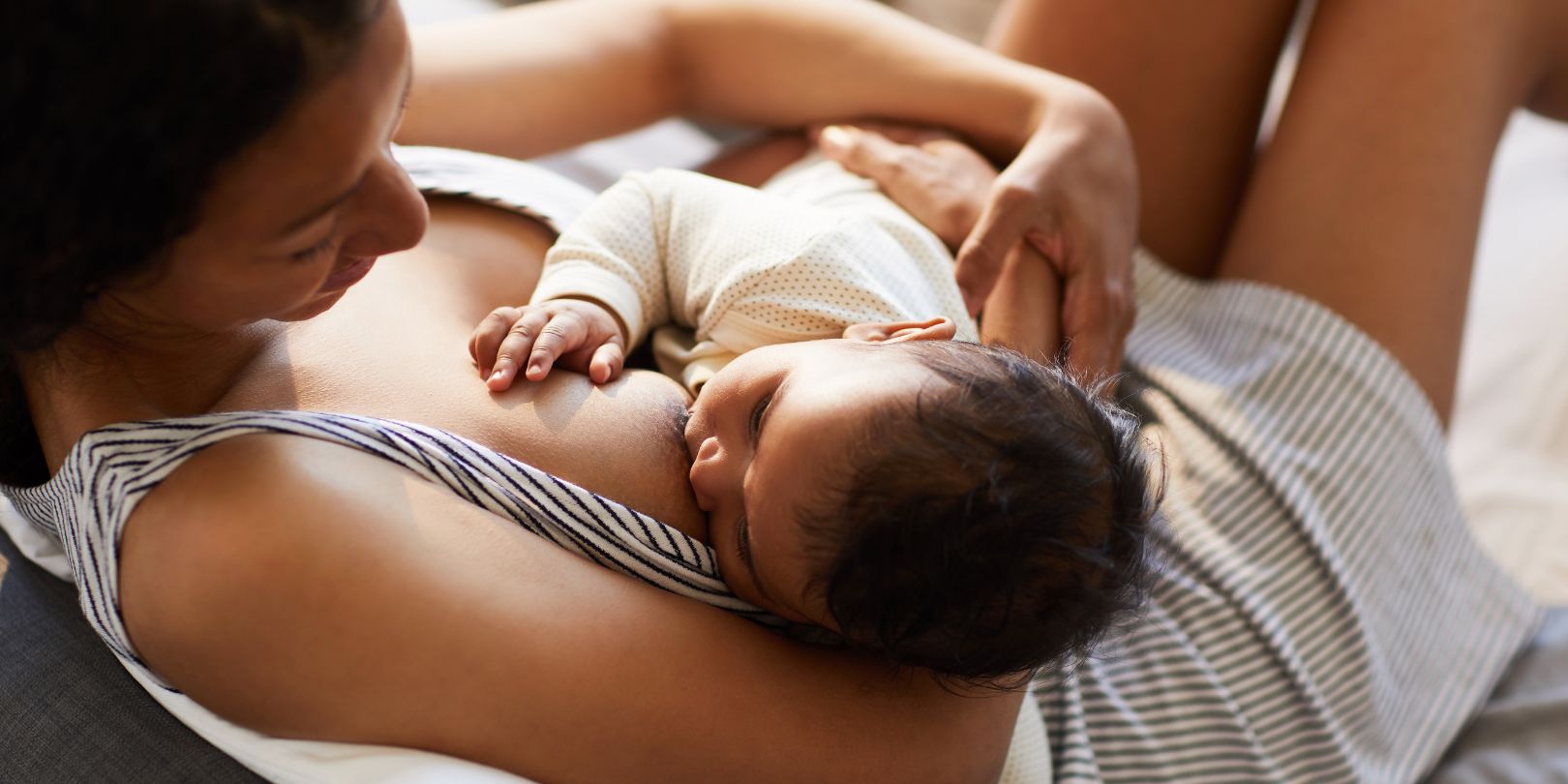 Breastfeeding is a deeply intimate and vital aspect of nurturing a newborn, fostering a strong bond between mother and child. However, the path to successful breastfeeding isn't always without challenges. Among these hurdles, difficulties with latching are a common concern for new mothers. The good news is that various breastfeeding positions can offer effective solutions to this obstacle. In this article, we'll delve into four tried-and-true breastfeeding positions specially designed to aid newborns struggling with latching. Additionally, we'll explore the innovative incorporation of a baby carrier, which not only facilitates skin-to-skin feeding but also serves as a soothing mechanism during breastfeeding sessions.
1. Cross-Cradle Hold
The cross-cradle hold is a popular breastfeeding position that is particularly beneficial for newborns with trouble latching. Sit in a comfortable chair with good back support to execute this position. Place your newborn in your non-dominant arm, positioning their head in the crook of your elbow. Use your hand to support your baby's neck and shoulders while using your other hand to guide your breast towards their mouth. This positioning gives you better control over your baby's head, ensuring a proper latch.
2. Football Hold
The football hold is another excellent breastfeeding position, especially for mothers who have had a cesarean section or are feeding twins. Sit on a chair or couch, and tuck your baby under your arm on the same side you're nursing from, with their legs extending towards your back. Support your baby's neck and shoulders with your hand and guide them to your breast. This position lets you have a clear view of your baby's mouth, making it easier to ensure they latch correctly.
3. Side-Lying Position
The side-lying position is a comfortable choice, especially during nighttime feedings when you and your baby are slightly more relaxed. Lie down on your side with your baby facing you. Your baby's mouth should align with your nipple, making it easier for them to latch. Use your free hand to guide your breast and support your baby's head. This position takes the weight off your arms and back, providing a more relaxed breastfeeding experience.
4. Baby Carrier Skin-To-Skin Feeding
Introducing a baby carrier into your breastfeeding routine can bring a new level of comfort and intimacy. Skin-to-skin contact is incredibly beneficial for newborns, promoting bonding, warmth, and security. It's also an effective way to help your baby latch more easily. Start by placing your baby in a soft, breathable baby carrier against your bare chest. Ensure your baby's mouth is close to your breast, and their nose is clear for breathing. The gentle sway and closeness the carrier provides can help soothe your baby, making them more relaxed and receptive to breastfeeding.
Extra Tips
The key to successful breastfeeding is patience and flexibility. If one position doesn't work for you and your baby, don't hesitate to try another. Here are a few extra tips to keep in mind:
Stay relaxed: Babies can sense their mother's tension, which might make them less likely to latch. Find a calm and comfortable environment for feeding sessions.
Offer skin-to-skin time: Even outside of the baby carrier, giving your baby regular skin-to-skin time can help regulate their body temperature, heart rate, and breathing, creating an optimal environment for feeding.
Seek professional help: If your baby continues to have trouble latching despite trying different positions, consider consulting a lactation consultant or a healthcare provider. They can offer personalized advice and guidance.
Stay hydrated and well-nourished: Remember to take care of yourself too. Staying hydrated and eating a balanced diet can positively impact your milk supply and overall well-being.
Conclusion
In conclusion, the breastfeeding journey can be filled with challenges, but it's also a rewarding experience that strengthens the bond between you and your newborn. When your baby has trouble latching, experimenting with different breastfeeding positions can make all the difference. Incorporating a baby carrier for skin-to-skin feeding adds an extra layer of comfort and connection, making the breastfeeding journey smoother for both you and your baby. Stay patient, be open to trying new positions, and don't hesitate to ask for help when needed.