Breastfeeding vs. Pumping: How To Juggle Both as a New Mom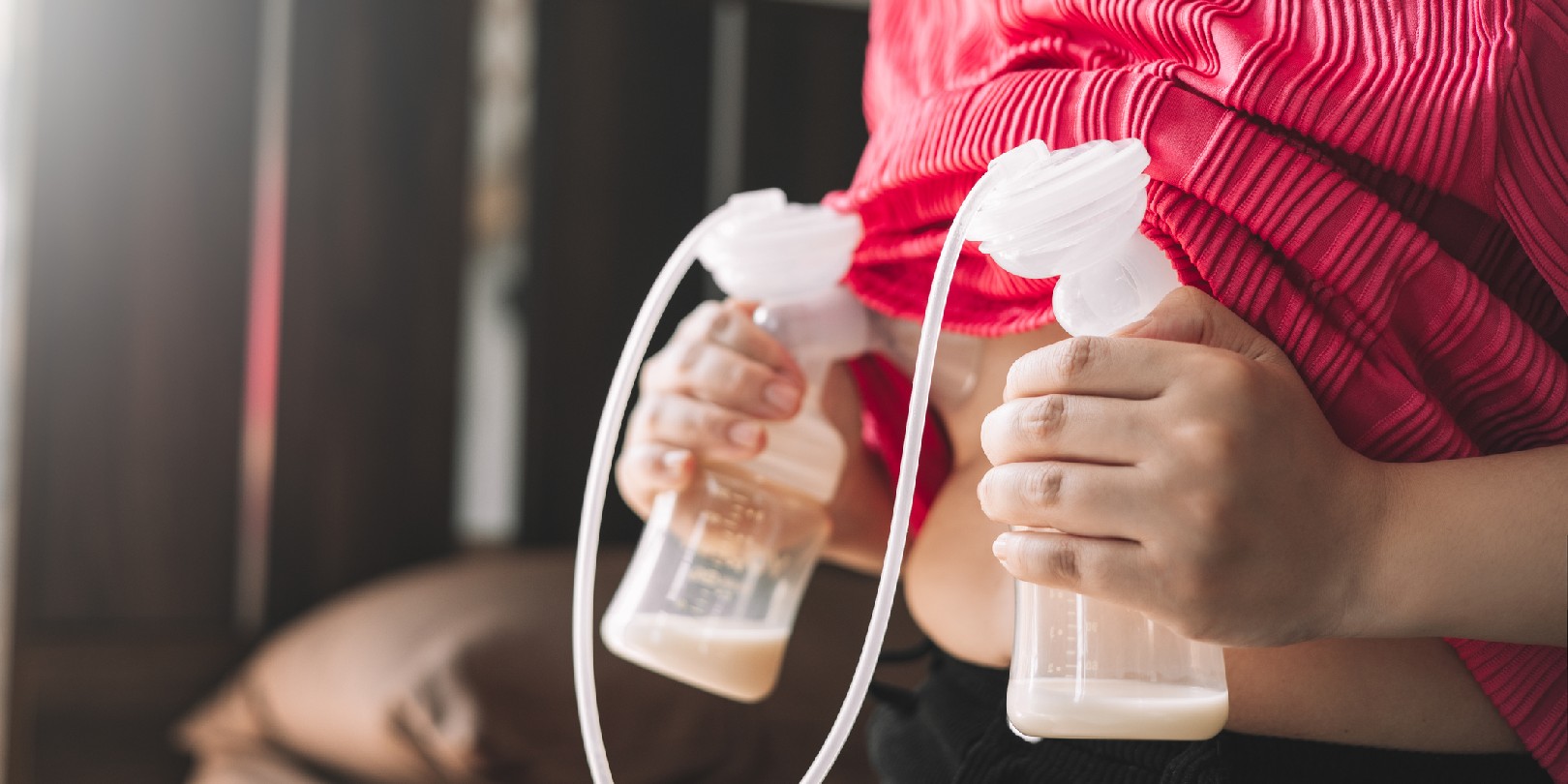 The decision of whether to breastfeed or pump can be a difficult one for any new mom. On the one hand, breastfeeding has undeniable benefits for both mother and baby, but on the other hand, pumping allows for greater flexibility and convenience. So, how do you decide which method is right for you?
In this post, we'll explore the benefits and drawbacks of both breastfeeding and pumping. We'll also provide an in-depth look at the best techniques for juggling both as a busy new mom. Plus, we'll share our top tips for making transitioning from breastfeeding to pumping easier and less stressful.
Advantages of Breastfeeding vs. Pumping
Breastfeeding your baby directly from the breast has the advantage of being low on equipment and preparation, saving you time and effort compared to using pumps or preparing formula. One of the benefits of breastfeeding is that it provides immediate nutrition for your baby, eliminating the wait time required for pumping or preparing formula. Beyond nourishment, breastfeeding allows for intimate physical contact between you and your baby. Skin-to-skin contact during breastfeeding has been shown to strengthen the bond between mother and child.
Challenges of Breastfeeding vs. Pumping
Mastering the proper use and fitting of wearable breast pumps can take time and practice to find the right technique to extract an adequate amount of milk. Some pumps may be challenging or uncomfortable to use, depending on the brand chosen. Breastfeeding typically requires more time compared to formula feeding, as babies need to be latched and fed at least every two hours during the day and once during the night. During the initial stages of breastfeeding, many mothers may experience sore nipples due to incorrect latching or positioning of the baby on the breast. Even with assistance from a lactation consultant, this issue can persist until the baby and mother become familiar with each other's needs.
Preparing for Breastfeeding
Before you begin breastfeeding, seeking guidance from a lactation consultant is crucial. They can assess your situation, teach effective techniques, and address concerns or questions. This initial consultation will help make the breastfeeding journey easier and more comfortable for you and your baby. To further support your breastfeeding experience, seek resources that provide visual aids such as pictures, diagrams, or videos demonstrating proper latch and positioning. These resources will help you understand how to position yourself and your baby correctly, ensuring a proper latch and efficient feeding without discomfort. Preparing in advance with the necessary supplies will also ease the process. Consider having nursing pads, nipple shields or creams, extra pillows, and burp cloths readily available. This way, you won't have to scramble to find these items during a feeding session, allowing for a smoother experience.
Preparing for Pumping
When purchasing pumping supplies, such as wearable breast pumps, bottles, and bags, it's advisable to read online reviews. This will help you find the option that suits you best based on factors like size, convenience, and cost, considering your personal lifestyle needs.
Educating yourself on safety measures regarding the storage of expressed milk is essential. Understand how long it can remain at room temperature before refrigerating or freezing, and learn the proper method for sanitizing equipment after each use. These precautions ensure the safety of using expressed milk from pumped bottles when direct nursing from the breast is impossible due to pre-existing conditions or illnesses like mastitis or thrush.
Establishing an appropriate pumping schedule is crucial, even if it's only twice a day. This allows your body to adjust to regular milk extraction while providing enough time between sessions to avoid overdoing it and causing discomfort or damage while using the breast pump. This aspect is particularly important if you plan exclusively pumping, as consistency is vital for successful pumping without negatively impacting your milk supply over time.
Tips for Juggling Breastfeeding and Pumping
It's beneficial to have supportive family members who can assist with feeding when needed, whether through direct breastfeeding or using expressed milk via bottles. This way, you have someone who can give you a break without disrupting the routine, especially during situations like engorgement or latching issues that require more frequent attention than regular sessions.
Keep a record of all expressed milk to ensure its organization. Assign numbers, dates, and times to each collection, especially if multiple caregivers are involved in alternating feeding sessions. This helps prevent any milk from getting lost or confused and reminds everyone involved of expiration dates to avoid wasting stored milk.
Self-care is equally important in this process as nurturing your child. Take breaks between feedings or pumping sessions, even if it's just for 10 minutes, to rest both mentally and physically. Don't feel guilty about prioritizing moments for yourself. Setting boundaries and being comfortable as well as saying no to requests beyond the discussed parameters, reduces productivity and minimizes stress levels throughout the process.
Conclusion
Balancing breastfeeding and pumping can be a challenging task for any new mother. The choice between the two methods should be based on your personal needs and preferences. With the appropriate resources and a support system in place, you can find a way to successfully navigate both approaches. Remember that the most crucial aspect is to do what works best for you and your baby. It might involve some experimentation and adjustment, but you can find a harmonious solution with dedication and determination.