At Home Physical Therapy: 5 Fun Ways To Improve Your Child's Motor Skills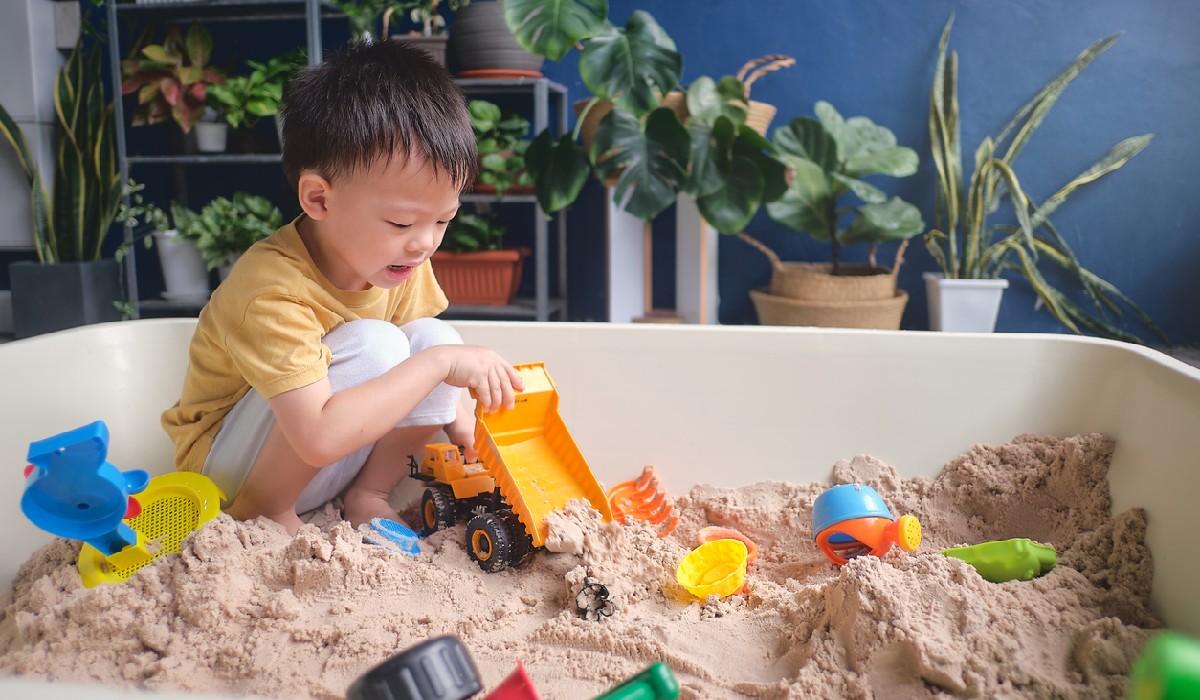 It's no secret that physical therapy is integral to a child's development. Children can learn proper form and improve their coordination and motor skills with the right exercises and activities. While it's always best to seek the guidance of a professional physical therapist, you can also do physical therapy exercises right in your own home.
In this post, we'll share five fun physical therapy activities you can do with your child at home. Whether your child is having difficulty with coordination, strength, or balance, these exercises will help. We'll also discuss the importance of physical therapy, so you can feel confident that you're doing the best for your child's health and development.
Definition of Physical Therapy
Physical therapy is a branch of healthcare that helps people improve mobility and function, decrease pain, and reduce or prevent physical disabilities. Physical therapists use different methods such as exercises, massage, and fine motor activities to help people recover from injuries or improve their fitness.
Benefits of At-Home Physical Therapy
At-home physical therapy can provide many benefits to children. These benefits include improved coordination, enhanced strength, and improved posture. At-home physical therapy can help children gain more confidence in their physical ability and aid them in becoming more independent. It also can help prevent future injuries from lack of coordination or muscle weakness.
Setting Up Your Home Therapy Space
Before you begin your home physical therapy sessions, create a safe environment for your children to work in. Clean and clear the space free from distractions. Make sure the area you set aside for your sessions is free from any objects that could be hazardous. Gather any materials needed for the activities you will be doing, such as balls or jump ropes, to ensure you are ready to start your session.
5 Fun Physical Therapy Activities
Forming Letters With Their Body
Have your child form letters with their body, such as spelling out their name or making shapes with their arms/legs while lying on a mat. This activity helps to engage the mind and body while working on balance and control.
Playing Catch & Hopscotch
This activity encourages cooperation and motor skill development through throwing and catching a ball or jumping on one foot between squares drawn with sidewalk chalk.
Working On Balance With a Ball
Sitting on a chair, have your child place their feet flat on the floor while balancing a ball on each foot. Use plastic balls that are resistant enough to bounce off each foot without falling off. This activity strengthens fine motor skills and increases balance control.
Doing Jumping Jacks
This classic outdoor activity helps children strengthen and stretch their muscles during long periods inside. Ensure your child does not overexert themselves by keeping track of how many jumping jacks they complete in each session.
Animal Walks
Have your child imitate animals like frogs or bears by crawling across the floor on all fours. This activity works to strengthen arm muscles as well as build coordination between the arms and legs.
Conclusion
At-home physical therapy is a great way to help your child improve their motor skills and build confidence in their physical abilities. It can provide many benefits, such as improved coordination, strength, and posture. With the right setting and activities, at-home physical therapy can be an enjoyable and engaging experience for you and your child. Give these five physical therapy activities a try in your home therapy space, and watch your child progress in their development. Remember to always consult a professional for guidance and advice when necessary. With at-home physical therapy, parents can ensure that their child is in the best of health, both physically and emotionally.