What To Pack in Your Newborn's Diaper Bag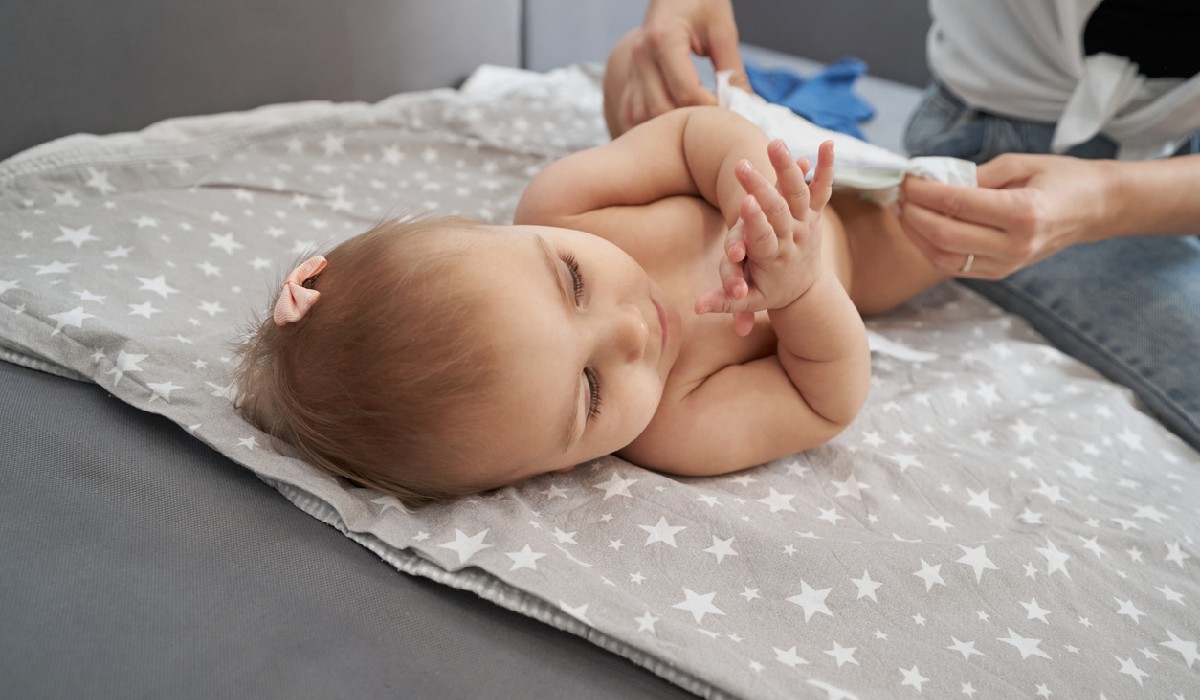 Every new parent has asked themselves at one point or another, "What should I pack in a newborn diaper bag?" Being prepared is essential when it comes to caring for a baby. You'll need to have all the essential supplies with you at all times, so a diaper bag that's well-stocked is a must. In this post, we'll discuss what you need to pack in your newborn's diaper bag to be ready for anything while not at home.
We'll go over the must-have items for your infant, such as diapers, wipes, and creams, as well as some of the items you'll want to pack for yourself. After all, you have things you need to carry, too! You'll also find a few tips on how to organize your diaper bag, so you don't waste any precious time searching for the items you need.
Diapers
As a general rule of thumb, aim to have between eight and 10 diapers on hand for each outing. This will ensure that you always have enough diapers for your baby, even if they have more wet or dirty diapers than usual during that trip away from home. If you're traveling somewhere for a long period, it's a good idea to pack enough for however long you'll be away.
When it comes to choosing the right diaper for your baby, there are a few factors to consider. Cloth diapers tend to be more eco-friendly and can often be less expensive than disposables in the long run. If convenience is important to you, then disposable diapers may be the best choice. It is also important to consider the size of your baby when selecting diapers; newborns typically need size 1 or 2 diapers while older babies may need sizes 3 or 4.
Wipes
Wipes come in handy for cleaning up spills and messes as well as changing diapers, so they're essential to have in your newborn's diaper bag! When it comes to packing baby wipes, always opt for a product that is specifically designed for infants. Not only should the wipes be free of fragrances, dyes, and alcohol, but they should also retain moisture well and be soft enough for delicate skin. It is important to note that unscented wipes are not necessarily fragrance-free; so if you want true fragrance-free wipes, make sure it says "fragrance-free" on the packaging.
Changing Supplies
Diaper rash cream is another essential item to keep stocked in any diaper bag as it helps protect your baby's delicate skin from diaper rash and other skin irritations caused by extended wear of wet diapers. There are several brands of rash cream available and it is important to choose one that is specifically formulated for newborns and babies with sensitive skin.
A portable changing pad is also helpful to have if you are changing diapers away from home since most public restrooms don't provide adequate surfaces for diaper changes. Most diaper bags come with an attached changing pad so make sure you pick the right size.
It doesn't hurt to pack an extra outfit (or several) for your little one as well. Changing clothes after unexpected messes or accidents is part of being a parent, which is why it's important to always have fresh clothing handy in your diaper bag!
Feeding Supplies
If your baby isn't breastfeeding yet or you're supplementing with formula, then having formula handy during an outing is a must! Some formulas require pre-made bottles while others can be mixed with water at feeding time; we recommend researching which brands require what before packing your diaper bag so that you know exactly how much formula and water to bring with you.
Carrying water bottles with you while out and about is a good habit in general since this can help keep you and your little one hydrated in between feedings or just throughout the day! It's recommended that breastfed babies don't need additional water until after 6 months old so if yours isn't there yet, no need to bring along extra water bottles for them.
It is important to bring along empty bottles even if you plan on breastfeeding exclusively when away from home. Having spare ones can help make pumping sessions more convenient or aid in bottle feeding if needed. Make sure that the bottles used have been properly sterilized before each use and washed thoroughly afterward.
Burp cloths are another essential item if you plan on feeding your little one while out. We recommend making sure these are always accessible for quick cleanups and messes as they occur during feedings or at other times throughout the day. Bibs are also helpful to have available in your newborn's diaper bag for meals while away from home!
Other Essential Items
Pacifiers can provide comfort for those stressful moments in public and help distract them during unavoidable meltdowns or cranky times. While not essential, pacifiers can come in really handy so we recommend bringing some along with you wherever possible and storing them within reach.
Blankets are super versatile and can serve as swaddles during naps outdoors and help keep your little one warm on colder days. We recommend packing a couple of blankets in case one gets wet or dirty (or is misplaced somewhere).
Toys play a huge role in helping entertain babies whether at home or out and about. Always make sure there's something tucked away in an easily accessible part of the diaper bag to help pass the time between appointments or errands. Like pacifiers, some toys can also offer comfort to your little one when they're upset.
Things for You
Accidents happen even when you're being careful, so pack a change of clothes for yourself just in case something spills onto your clothing while taking care of your newborn throughout the day! Bring baby-formulated sunscreen that both of you can use if you plan on being outdoors for an extended period of time.
If nursing while out in public makes you nervous or uncomfortable then consider bringing along a nursing cover; the lightweight fabric makes it easy to toss into any bag without taking up too much space. Bring snacks for yourself in case you need to refuel as well.
Conclusion
Having a newborn is an exciting and overwhelming experience. When planning to go out with your little one, packing a diaper bag with all the essentials is key. With this comprehensive guide, you can get some peace of mind knowing that all the important items fit in one easy-to-carry bag. With an organized diaper bag, you'll be prepared for any childcare situation while out and about with your newborn!