Comfy and Cute! Here's How To Make a Bean Bag Chair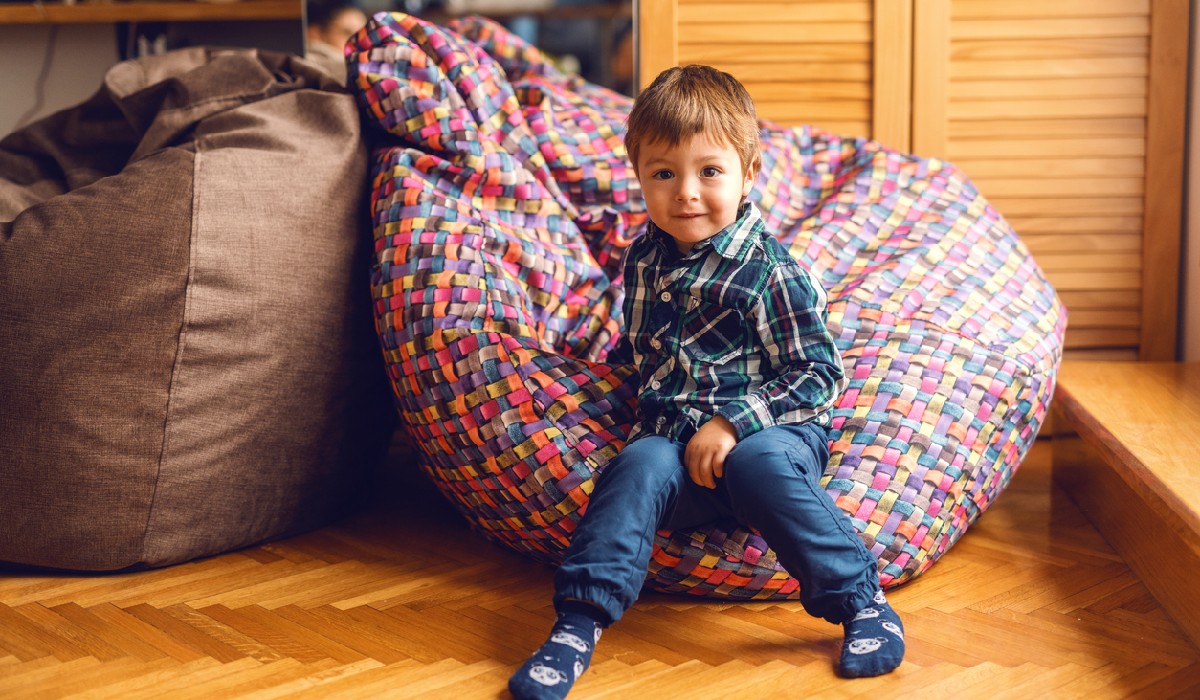 Ready to add some fun to your kid's bedroom or playroom? Bean bag chairs are a fun addition to any room, and children love them! There are plenty of them on the market, but if you are looking to take the DIY route, this is the article for you. The best part? Making your own bean bag chair is easier than you think, and you can customize it however you like.
This post will provide everything you need to know about how to make a bean bag chair. We'll discuss the materials you'll need and the steps involved in making one. With our help, you'll be able to make a bean bag chair that's as comfy as it is cute. Read on to find out more.
Supplies Needed
The number of supplies needed to make your bean bag chair will depend on the size you want the chair to be. Bean bag chairs for kids will be smaller than if you want to make one for an adult.
Depending on the size of your bean bag chair, you will need several yards of fabric. It must be durable enough to handle being filled with beans or stuffing, so fabrics such as denim and canvas are great options. You will also need a sewing machine that can handle heavy fabrics such as denim or canvas. Try to get polystyrene beans or fiberfill batting that will stand up to repeated uses.
How To Choose a Fabric
Before buying fabric for your bean bag chair, you should decide what type of fabric you want to use. If you want a more stylish look, velvet or suede may be the right choice, while denim is better for a casual look. You should also determine how much fabric is needed for the size of the chair you want to make. Taking accurate measurements is key when selecting fabric for your bean bag chair.
Once you have selected the fabric for your bean bag chair, it's time to cut it into panels that will be sewn together. This step requires accurate measurement and careful layout of the fabric pieces. There are plenty of resources online for patterns.
When sewing your pieces of fabric together, it's critical to use heavy-duty thread and needles made for use with thick fabrics. Don't forget to backstitch at each end of your seams for durability. Start by sewing two panels together at the edges, then add additional panels until all sides are enclosed. This process creates an open box that will later be filled with stuffing or beans.
Stuffing the Chair
The last step in making your bean bag chair is filling it with stuffing or beans. Polystyrene beans are popular, but fiberfill batting can be used for a softer result. Fill the bean bag chair with stuffing until it is comfortably full but not overly firm.
Finishing the Bean Bag Chair
The final step in completing your bean bag chair is closing off any openings that were created when assembling it. Stitch these openings securely closed using heavy-duty thread, then add a handle before enjoying your new comfy and cute bean bag chair.
Conclusion
Making your own bean bag chair is a great way to add a comfy and stylish seating option to any room. With just a few simple steps and supplies, you will have a unique and cozy piece of furniture for yourself or your family to enjoy. The possibilities for customization are endless, and you can make a different one for each member of your family if you would like. Whether you choose to make a small chair for a child's room or a larger one for the living area, a homemade bean bag chair is sure to make any room more comfortable and inviting. So what are you waiting for? Grab your supplies and get started on making a bean bag chair today.