Elvie vs. Willow: Which Is the Better Wearable Breast Pump?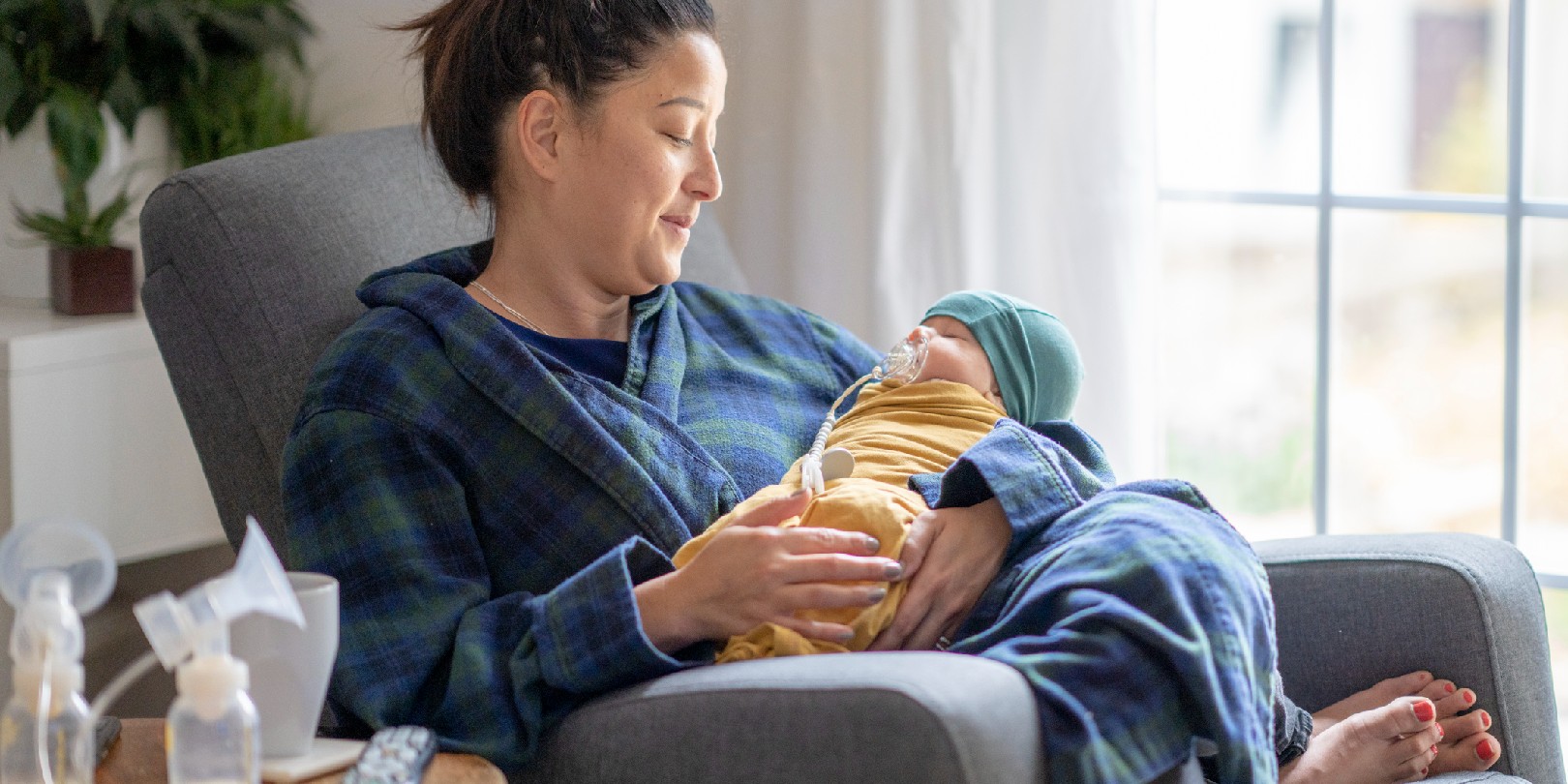 Breastfeeding is a great way to provide your baby with essential nutrients and hormones that only your body can provide. And for those mothers who have to juggle motherhood with work and other commitments, a wearable breast pump is a must-have. But with so many options on the market, it can be hard to decide which one is the best for you.
This post will compare two of the most popular wearable breast pumps, the Elvie vs. Willow, and help you decide which one is the best pump for your needs. We'll look at the features of each pump, their pros and cons, and how they compare in terms of cost and user experience. We hope that by the end, you'll have a better understanding of which breast pump is right for you.
Overview of Wearable Breast Pumps
A wearable breast pump is designed to make it easier for women to pump their breast milk while also allowing them to move around freely while doing so. These pumps are worn inside your nursing bra or clothing and have a small disc or motor that collects and stores the milk. The pump is connected to a bottle, hands-free kit, or container that collects the milk as it is pumped. Wearable breast pumps are lightweight, easy to use, and small enough to fit into almost any type of clothing.
The Elvie Pump
The Elvie Pump is a wearable, hands-free breast pump designed for on-the-go moms who need an efficient and discreet way to express their milk. This is a closed-system electric pump with five suction settings, allowing you to customize your pumping experience. It is also Bluetooth-compatible so that you can keep track of your pump's performance via an app on your phone. The Elvie Pump is designed to be whisper quiet and has a battery life that lasts up to 3 hours per charge. You can easily control the pump with the controls built into the app or on the device itself. The Elvie Pump also comes with stylish insulated bags to keep your bottles cool during transport.
The Willow Pump
The Willow Pump is another popular choice for women looking for a discreet way to express their milk while on the go. This pump also has a closed system design and comes with a rechargeable battery so you don't have to worry about finding an outlet when you're out and about.  It has built-in motion sensors that adjust the level of suction automatically to suit your body's needs while pumping, ensuring maximum milk extraction efficiency with every session. The Willow Pump has four suction levels for a customized experience and features soft silicone inserts that provide added comfort during pumping sessions. You can control your Willow Pump from the convenience of an app on your phone as well as from built-in controls on the device itself.
Comparison of Elvie vs. Willow
When comparing Elvie vs. Willow, there are several factors to consider: design, performance, comfortability, portability, noise level, and convenience. Both pumps are portable and easy to use but they differ slightly in terms of design: The Elvie Pump is designed with an adjustable neck band, whereas the Willow Pump has soft silicone inserts for added comfort when pumping.
In terms of performance, both pumps have five suction settings for maximum milk extraction efficiency, but only the Willow Pump has motion sensors that adjust levels for added convenience. However, the Elvie Pump does have Bluetooth compatibility so you can monitor its performance in real-time via an app on your phone. Both pumps are whisper quiet, but the noise level may vary depending on which setting you use with either pump. They both come with insulated bags for keeping bottles cool during transport, making them both equally portable options when it comes to expressing milk discreetly while out and about.
Finally, in terms of convenience, both pumps come with built-in controls so you can control them from either your phone or directly from the device itself, making them both great options when it comes to finding a suitable wearable breast pump for everyday use.
Final Thoughts
Ultimately, when it comes down to choosing between Elvie and Willow when it comes to choosing a wearable breast pump, there is no definitive answer, as it really depends on what kind of features you require from such a pump. However, both seem like good options depending on what you need from such a product. The Elvie Pump is more focused on monitoring performance via Bluetooth, while the Willow Pump is designed for comfortability when using such a device. So make sure you read all descriptions carefully before making any final decisions!
Conclusion
For new moms, choosing the right wearable breast pump can be a daunting task. With so many different options available, it can be difficult to decide which one is the best for your needs. Hopefully, this article has provided you with the information you need to make an informed decision about which pump is right for you. Whether you choose the Elvie Pump or the Willow Pump, you can be sure that you are investing in a product that is both reliable and discreet. With the right pump, you can efficiently express and store your milk while still being able to move around freely and be comfortable. Investing in the right breast pump will make pumping easier and much less stressful for you!