How To Clean Bath Toys: 5 Tips for Keeping Mold and Bacteria at Bay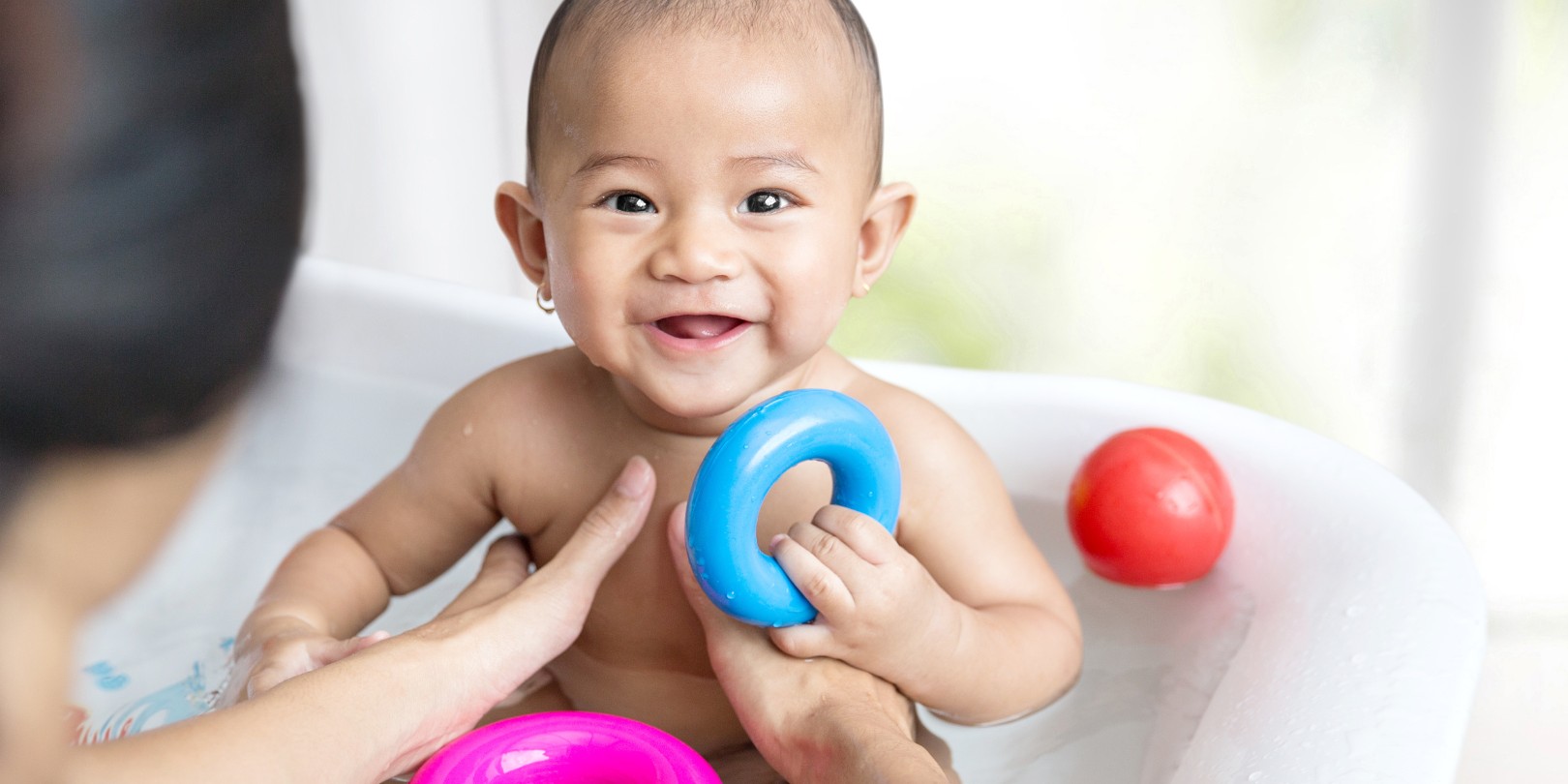 Bathtime creates cherished moments of laughter, splashes, and vibrant playtime for your young child. Yet, those beloved bath toys may conceal lurking threats in the form of mold and bacteria. It's crucial to keep your child's bath toys clean and safe to protect their health. Thankfully, it only takes a few steps to make sure they're fully clean. In this informative guide, we'll delve into five recommended tips for effectively cleaning bath toys. This ensures that you maintain a hygienic and toxin-free bath time experience for your little one. Say goodbye to hidden hazards and hello to worry-free, delightful baths.
Regular Cleaning Routine
The first step in keeping baby or toddler bath toys mold and bacteria-free is to establish a regular cleaning routine. After every bath, take a few minutes to inspect and clean the toys. This prevents moisture from accumulating inside, which is a breeding ground for mold and bacteria. Simply rinse the toys thoroughly with clean water, removing any soap or bath residue.
Use Mild Soap and Water
Periodically, it's essential to give the toys a more thorough cleaning. Fill a basin with warm water and a few drops of mild, baby-safe soap. Submerge the toys and use a scrub brush or an old toothbrush to gently clean them inside and out. Pay extra attention to any crevices or holes where water can seep in. Rinse the toys thoroughly to remove all soap residue.
Vinegar and Water Solution
Vinegar is a natural disinfectant and can be an effective solution for cleaning bath toys. Mix equal parts white vinegar and water in a basin and soak the toys for an hour. This solution helps to dissolve soap scum and kill bacteria and mold. After soaking, scrub the toys with a brush, rinse them thoroughly, and let them air dry. The vinegar smell will dissipate as the toys dry.
Bleach Solution
For toys that can withstand bleach, you can use a diluted bleach solution to disinfect them. Mix one part bleach with ten parts water, and soak the toys for about 15 minutes. Ensure that the toys are thoroughly rinsed and dried before giving them back to your child. Be cautious with this method and use it sparingly, as bleach can deteriorate some materials over time.
Preventing Mold
Prevention is key to keeping bath toys mold-free. Invest in bath toys that have a sealed design, which minimizes the chances of water getting trapped inside. After each use, squeeze out any excess water from squeezable toys to prevent mold growth. Consider using a bath toy organizer with drainage holes to store toys when they're not in use, allowing them to air dry completely.
Bonus Tip: Rotate Toys
To minimize the risk of mold and bacteria buildup, consider having a set of bath toys that you can rotate. This way, you can thoroughly clean and dry a portion of the toys while your child enjoys the others. Regularly inspect all toys for signs of mold or damage, and discard any that are compromised.
Conclusion
Keeping bath toys clean and free of mold and bacteria is an essential part of ensuring a safe and enjoyable bath time experience for your child. By following these tips, you can maintain a hygienic and toxin-free environment for your little one to splash and play in. Remember that safety is a top priority, so always choose cleaning methods that are appropriate for the materials used in your child's bath toys. With these expert tips, you can ensure that bath time remains a delightful and worry-free experience for both you and your child.