How to Wash Reusable Snack Bags for Your Meal Prep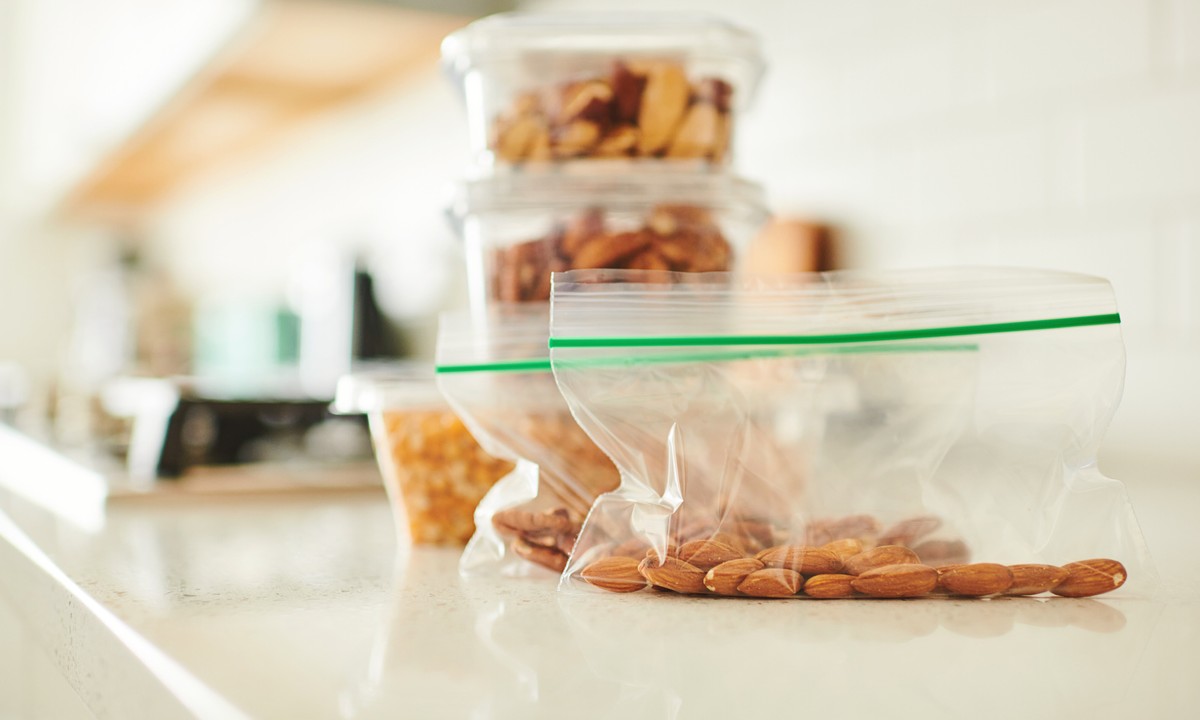 Getting into the meal-prepping groove can help you achieve your health goals and give you a better sense of control over your daily nutrition. One important part of prepping meals is having a reliable set of containers to store your food in. Reusable snack bags are a great way to store snacks, sandwiches, and other on-the-go items. But what happens when they become too dirty? Here is a comprehensive guide on how to wash reusable snack bags to keep them fresh and sanitary. By the end of this post, you'll be a pro at washing your reusable snack bags and ensuring they last a long time.
Gather Your Supplies 
Before you start washing, make sure you have all the necessary supplies. You will need a reusable snack bag, dish soap, and a sponge. This should all be easily accessible, either in your kitchen sink or around the house. 
Reusable Snack Bag 
The type of bag that you use matters when washing it by hand. Look for bags made from materials like cotton, canvas, or nylon. These are the best materials for durable and washable bags that can be reused often. Ensure that all the seams are tightly secured so the water does not seep in during the cleaning process.
Dish Soap 
Dish soap is essential for getting rid of dirt and grime on your reusable bag. Regular laundry detergent may be too harsh and could potentially damage the material, so make sure to use dish soap specifically made for washing dishes and glasses. 
Sponge 
A sponge is necessary to help scrub away any food residue stuck in the crevices of your bag. Using an old toothbrush or scrub brush can also be helpful for hard-to-reach spots. Make sure that all tools used for cleaning are clean and free from germs before starting the washing process. 
Preparing the Bag for Washing
Before you start to hand wash your snack bag, it's important to get rid of any debris or food residue that may still be inside it from its last use.
Empty Contents 
Make sure all contents have been removed from the bag before washing. This includes food particles as well as any wrappers or containers that were inside as well. If anything remains inside, it could leave a dirty mess after washing or damage the fabric of the bag if it isn't removed first. 
Shake Out Debris 
After removing all contents from the reusable snack bag, it's important to shake out any remaining debris that may still be trapped in crevices or pockets. Give it a few good shakes over your sink or trash can so as not to spread debris around your counters. Be careful not to snag any seams while shaking, as this could lead to potential water leakage while it's being washed. 
Hand Washing 
Once your supplies are gathered, and your reusable snack bag is ready for cleaning, begin the hand-washing process.
Fill Sink or Basin with Warm Water 
Fill up your sink or basin with warm water. Hot water may damage some fabrics, so avoid using anything above a lukewarm temperature when washing your reusable snack bags. If using a basin, make sure there is enough water so you can fully submerge the entire bag to get all surfaces clean. If using a sink, fill up just enough water so you can move the bag around without flooding your counters. 
Add Dish Soap 
Add several drops of dish soap into the warm water until some suds form on top of the surface. You do not need a lot for this process. Too much soap may leave residue on surfaces after drying, which could be difficult to remove without having to rewash.
Use a Sponge To Scrub Bag Clean
Once you have enough suds created in the sink, submerge your reusable snack bag completely into the solution and gently scrub off any dirt left on its surface with a sponge. 
Rinse Well and Dry
After scrubbing away all dirt and residue left on the surfaces of the reusable snack bag, it's time to rinse away any leftover soap traces left on its surface before air drying begins. Run fresh water into the sink once again and submerge the bag completely. Once your bag is clean, you can set it out to air dry. Once it is dry, you are ready to use your reusable snack bag again.
Conclusion
Meal prepping can seem like an overwhelming process, but with the right supplies and a few simple steps, it can be made much easier. Washing reusable snack bags is an important step in ensuring the safety of your meal prep routine. By following the steps outlined in this article, you can make sure that your reusable snack bags are always clean and ready to go.