Learn How to Wrap a Baby Sling To Keep Them Snug and Safe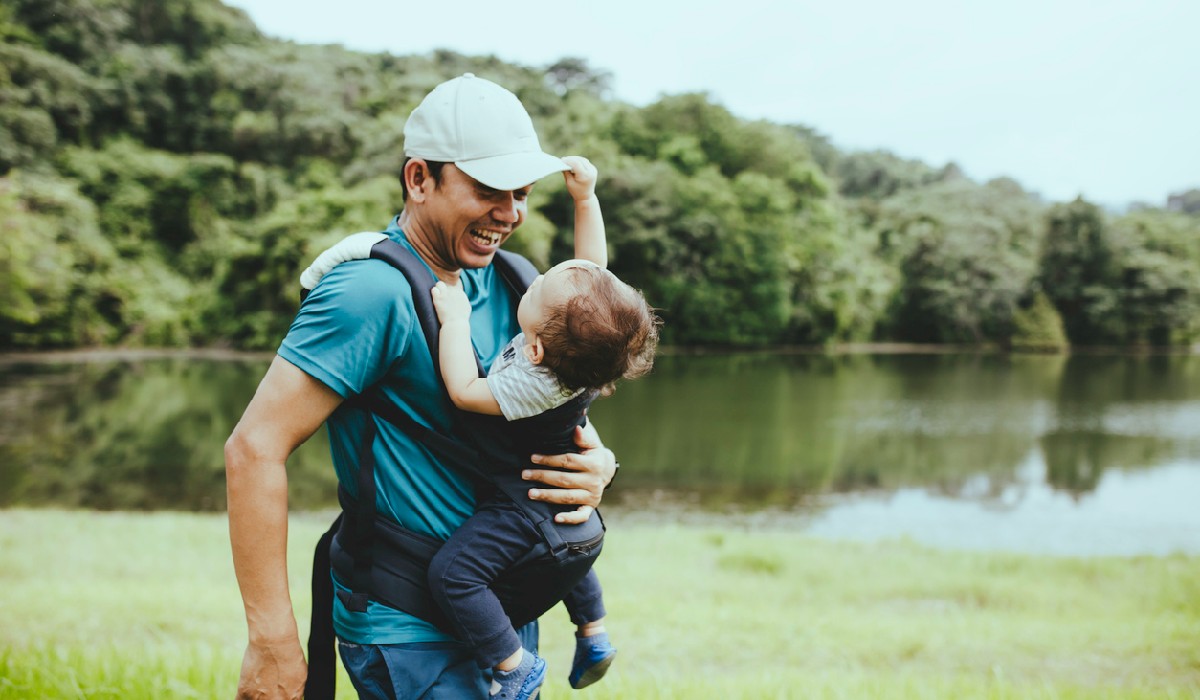 The arrival of a newborn baby is a time of great joy, but it can also be anxiety-inducing for new parents. There are millions of things running through your head at once, but many parents' biggest worry is how to keep their baby snug and safe. While there are many options out there, one good way is to use a baby sling. Baby slings are a great way to keep your baby on your chest and close to you, all while freeing your hands up to do other tasks. In this blog post, we've broken down everything you need to know about how to wrap a baby sling so your little one stays snug and secure. Let's take a look!
Different Types of Baby Slings
Before you begin wrapping your baby, it's important that you first understand the different types of baby slings available on the market. Some slings are made from soft, stretchy fabric, while others are stiffer and more structured. Depending on your preference and comfort level, there are various kinds of slings you can choose from.
Prepping the Sling
Once you've chosen the right baby sling for you, the next step is to prep the sling before wrapping it around your baby. If your sling is made of softer materials like cotton or spandex, it's important to take extra care when prepping it. Start by reading over any washing instructions provided in the packaging. If there are no explicit instructions, do a gentle hand wash with mild soap and warm water and line dry. Once the sling is properly cleaned and dried, remove any excess lint or dust with a lint roller or fabric brush.
Wrapping the Sling
Now you're ready to start wrapping. Lay the baby sling flat out in front of you with the patterned side facing up. If possible, try to match up the two ends evenly so they look symmetrical. Take one end of the sling and pull it towards your body while holding it above your waist with one hand. With your other hand, grasp the other end of the sling so that it extends out in front of you at about chest level.
Begin to tie a basic knot at this point by bringing both ends together and tying them together in a knot, as if tying your shoes. Repeat this knotting process until you have about four to six knots tightly secured for extra security.
Adjusting the Sling
When the basic knot is wrapped around you, it's time to adjust the sling so that it fits perfectly against your body and snugly around your little one when they're placed inside. Start by adjusting both ends of the sling so they are even in length, then slowly pull them away from each other until they form a diamond shape in front of you. This is where your baby will be placed inside after being wrapped into their private cocoon! Make sure that there is enough room around both sides so you can easily access their arms and legs while still providing adequate support.
Wrapping the Baby
Now that you've arranged and adjusted the sling correctly, it's time to place your little one into their cozy cocoon. Gently place them into the diamond-shaped opening created by adjusting the knot on either side, making sure that their bottom is lower than their knees for maximum comfort and support.
Next, carefully pull both ends of the knot up towards their chest so that they fit snuggly with their arms tucked close to their sides in what can be referred to as "the tortoise pose". You may also opt for "the kangaroo pose," which involves cradling them close on one hip with one arm tucked inside and one arm outside of the sling for extra support — just choose the position that provides more comfort for both parties!
Securing the Baby
Finally, once both arms are tucked in place, make sure to securely tie all four knots again before placing them inside so everything stays securely in place. Make sure no loose ends are left behind since these could end up causing an uncomfortable experience for both mother and child during wear. Finally, check to make sure that all ends are tucked away properly before securing them completely by tying several more knots onto each end. This should provide maximum comfort while also keeping a snug fit around babies so they feel safe during wear!
Conclusion
Raising a baby is a joyous experience, but it can also be a time of much anxiety — especially regarding their safety. Luckily, using a baby sling is a great way to keep your little one secure while providing them with extra comfort throughout long journeys or everyday errands! And, by following this guide on how to wrap a baby sling, you'll be able to go throughout your day with your baby safe, snug, and comfy at your side.