Infant Car Seat vs. Convertible Car Seat: Which Is Best for You?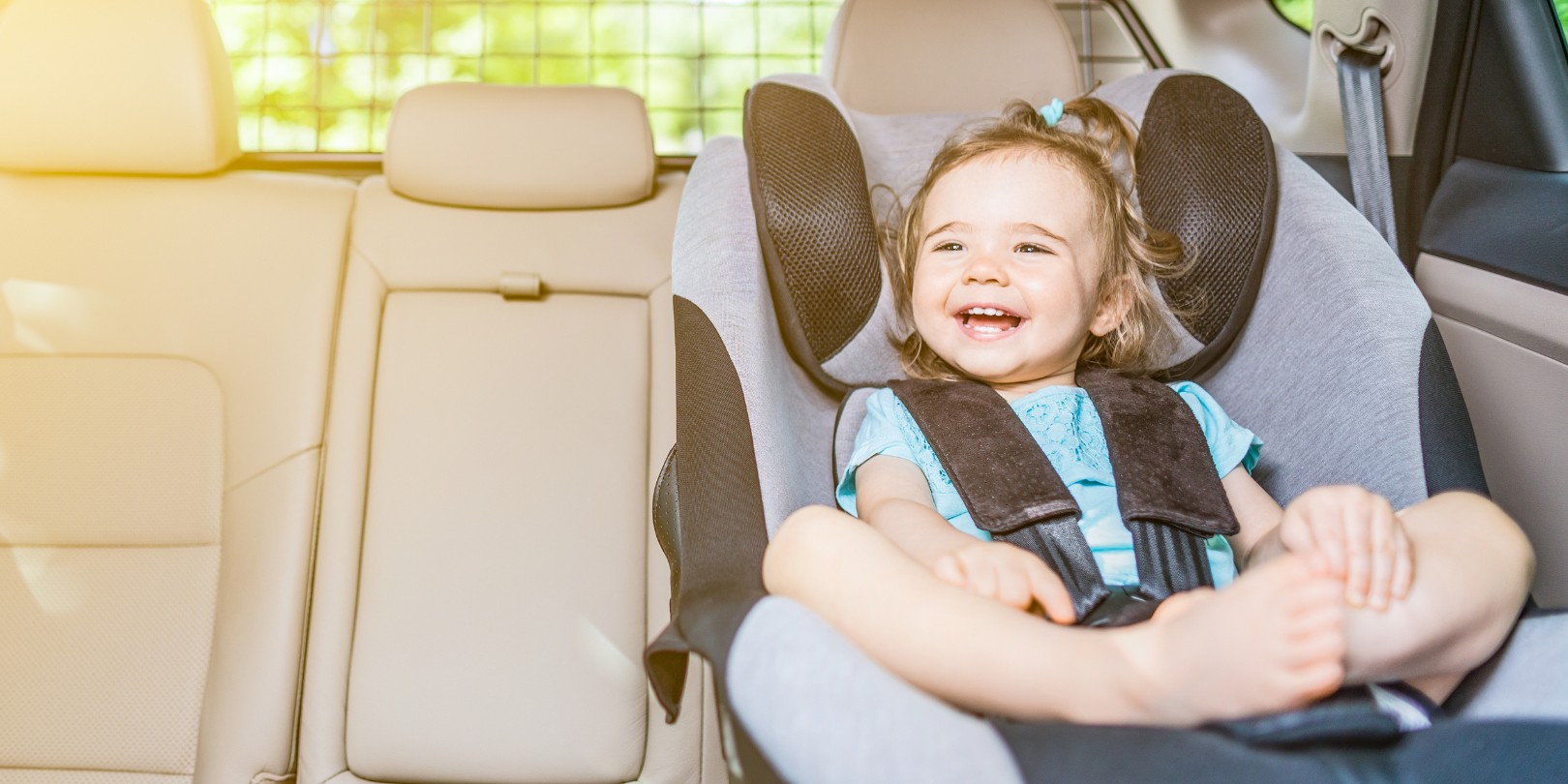 Ensuring your child's safety during car journeys is a non-negotiable priority for any parent. Choosing between an infant car seat and a convertible car seat is a significant decision that hinges on understanding their benefits and features. As your child's guardian, you must choose the option that best aligns with your family's needs and circumstances.
While both types of car seats protect your little one, they cater to different stages of growth and come with unique advantages. In this exploration, we'll navigate the terrain of infant car seats and convertible car seats, empowering you to make an informed and confident choice for the safety and comfort of your child.
Infant Car Seat: Designed for Newborns and Infants
An infant car seat caters to the needs of newborns and young infants. It's rear-facing and provides a snug and secure environment for your little one. These seats often come with a detachable base that stays secure in your vehicle, making it convenient to remove and attach the car seat itself.
Benefits of an Infant Car Seat
Portability: One of the standout advantages of an infant car seat is its portability. You can easily remove the seat from the base and carry it around, allowing you to transport your sleeping baby without disturbance.
Safety: Infant car seats wrap your newborn in a protective shell. Their rear-facing orientation also offers optimal protection for your baby's delicate head, neck, and spine.
Support for Newborns: These seats often come with additional padding and support to cater to the specific needs of newborns, ensuring they are comfortably positioned and safe during travel.
Compatibility with Travel Systems: Many infant car seats are compatible with stroller systems, allowing you to seamlessly transition your baby from the car to the stroller without disturbing their sleep.
Considerations
When evaluating options for car seats, several factors come into play. One such factor is the limited lifespan of infant car seats, which presents a notable drawback. These seats cater to babies up to approximately 30-35 pounds, varying with the specific model. As a result, children tend to outgrow these seats relatively swiftly.
Another significant consideration is the cost associated with this choice. While initially purchasing an infant car seat might seem more economical, it's important to recognize that investing in both an infant car seat and, subsequently, a convertible car seat as your child grows can accumulate higher costs than directly opting for a convertible car seat. Balancing the convenience of an infant car seat with the potential financial implications is key when making this decision.
Convertible Car Seat: Adaptable for Long-Term Use
A convertible car seat, commonly called a toddler car seat, offers versatility beyond the infancy stage. Unlike infant car seats, convertible seats can face both rearward and forward, allowing you to use the same seat as your child grows.
Benefits of a Convertible Car Seat
Long-Term Use: Convertible car seats accommodate your child as they grow. You can use them in the rear-facing position for infants and switch to forward-facing as your child becomes a toddler.
Cost-Effective: While the initial investment might be higher, a convertible car seat's longer lifespan can make it more cost-effective in the long run.
Single Purchase: Choosing a convertible car seat means you won't have to go through the hassle of transitioning from an infant car seat to a convertible one when your child outgrows the former.
Adjustable Features: Many convertible car seats come with adjustable features, such as recline positions and headrest heights, ensuring optimal comfort for your child at every stage.
Considerations
A few key considerations come to light when assessing the pros and cons of different car seat options. One such consideration is the matter of portability, which sets infant car seats apart from convertible ones. Unlike convertible car seats, intended to remain fixed within the vehicle, infant car seats offer greater convenience for carrying your baby outside the car.
It's important to note that convertible seats are not as adept at this type of mobility. Additionally, the initial fit for newborns is another aspect to ponder. While certain convertible seats come with inserts to accommodate newborns, they might not offer the same level of snugness and support that dedicated infant car seats provide. Weighing the convenience of portability against the tailored support for newborns will play a role in determining the most suitable car seat choice for your needs.
Making the Choice: What's Right for You?
Choosing between an infant car seat and a convertible car seat depends on your needs and priorities. If you value portability, ease of use, and dedicated support for newborns, an infant car seat might be your ideal choice. On the other hand, if you're looking for a more cost-effective option that grows with your child and eliminates the need for an additional transition, a convertible car seat is worth considering.
Moreover, many parents opt for a hybrid approach by beginning with an infant car seat and then transitioning to a convertible car seat once their child outgrows the former. This can provide the best of both worlds, ensuring your child's safety and comfort in their early months while preparing for their future needs.
Conclusion
Both infant and convertible car seats have unique advantages and considerations. Whichever option you choose, the safety and well-being of your child should remain your top priority. Be sure to thoroughly research and compare different models, read reviews, and consider your family's lifestyle before deciding. No matter which car seat you select, remember that using it correctly and following the manufacturer's guidelines are crucial for ensuring your child's safety on the road.