Great Tips To Keeping Your Child's Clothes Organized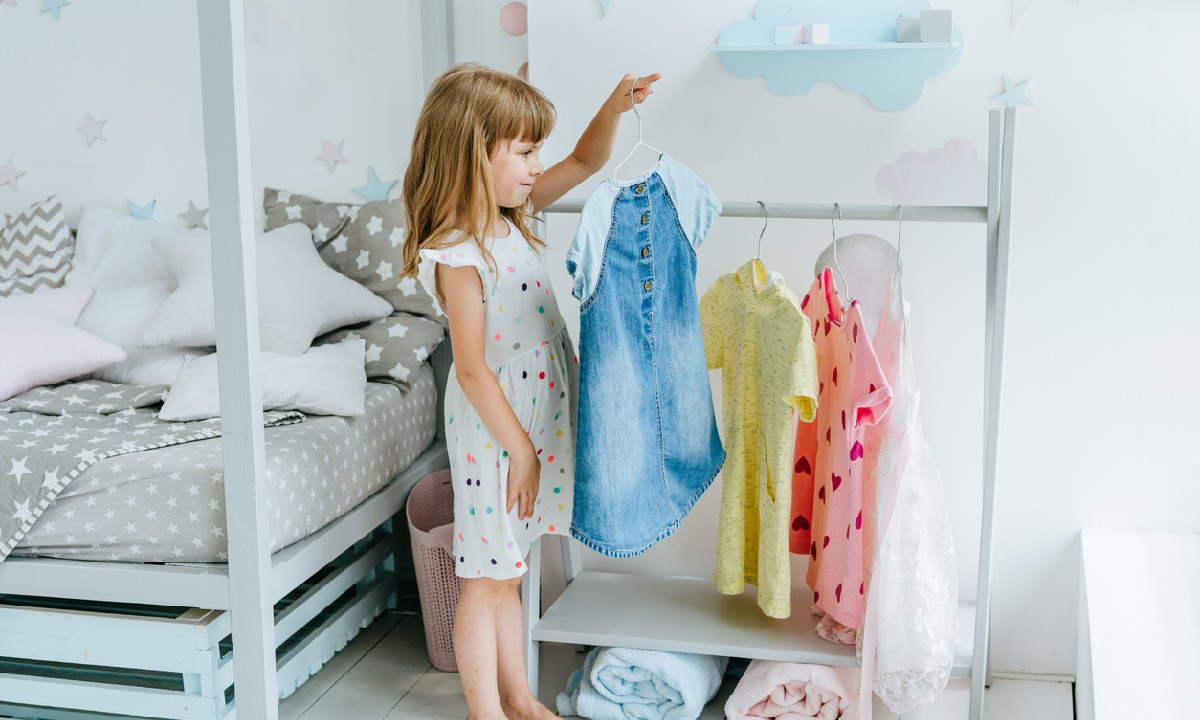 Kids manage to mess everything back up just when you think you have successfully cleaned and put stuff away. While you can use kids hangers effectively to ensure that your kids' closet is organized and orderly, there are some other interesting ways too. If you want to teach your child to organize the closet, we've put together some amazing tips for you. By using these tips, your kids will have no issue getting ready by themselves in the morning!
TIPS TO ORGANIZE YOUR CHILD'S CLOSET
Avoid using the high-hanging rod
It could be challenging for your child to easily reach the hanging rod in most closets if they are younger than 10 years old. Even older kids may find it difficult to put their clothing on and take them off the rod.
You should try making it simpler for your child to keep and organize their clothes. For this purpose, one famous alternative is drawers and another great alternative is to slide a short set of drawers into the storage area. If you have a small kid who could slide it over themselves, make sure to secure it to the wall.
Another item that many kids are able to use to organize their clothes is wall hooks. You can also add a second hanging bar or just lower the existing one to a level that is more approachable for your kids.
Add the same hangers
We can't emphasize this enough, however, using the same style of kids hangers across the whole wardrobe is the simplest method to make it seem nice and orderly. It offers the entire closet a tidy, organized, and visually pleasing look.
Group as outfits
Adults typically organize their wardrobes by type of clothes. You may put all of your shirts in one corner of the wardrobe, office pants in the other, and more formal apparel in a third place.
Children may do better if you organize the clothes as outfits rather than by type, especially young ones who don't know how to put together a decent look. For example, you can put a pair of matching pants and a shirt on the same hanger. It's even better to hang socks and underwear on the same hanger with the help of pins or clips.
If you're using drawers, arrange the outfit's parts in a tidy row. By organizing clothes in this way, all your kid needs to do to get ready in the morning is grab one whole outfit from the closet. By doing this, you may avoid the trouble of having to send your child back to change in the morning if he arrives at school wearing a sweater and a pair of shorts from last summer or a red shirt and shorts with a lavender print.
Limit the options
It's important to swap out your kids' clothing for the season. You may get out the thick sweaters to put over your child's regular clothing on cold days or weeks. Additionally, think about simply storing a few outfits in your child's wardrobe and it's preferable to rotate the items out every couple of weeks. You should use kids' hangers to hang inactive dresses on the higher rod. Then place the "active" clothing where your kid may get it easily.
THE VERDICT
When you're gazing at dirty clothes on the floor or your child's wrinkly clothes in drawers, it can seem stressful and messy. But managing the clothes of children shouldn't seem like a task if you have the right accessories. Again, they don't have to fold the clothes in the drawers absolutely tidy — they must know how to categorize and segregate them. You've probably realized that arranging kids' clothes is much easier than it first appears after reading these organization tips.