5 Things To Make When Kids Are Bored at Home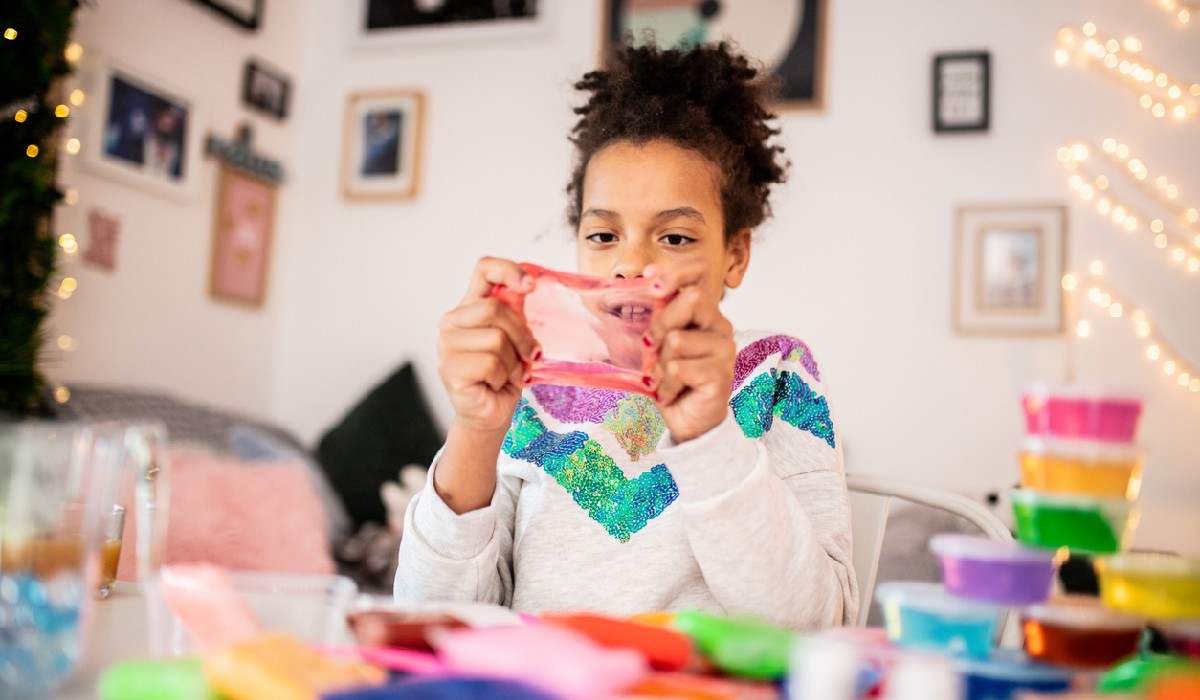 When the kids are stuck at home, the struggle to come up with something fun and interesting to do can be real. All kids want and need is to get their energy out and be creative. In this article, we're sharing five fun and engaging activities to do when your kids are bored at home.
From making a DIY obstacle course to creating a custom t-shirt, you're sure to find something here that will pique your kids' interest and keep them engaged for hours. Not only will your kids have a blast, but you'll also have amazing homemade gifts. Let's get started with these great activities.
Easy Crafts With Household Supplies
Before beginning any craft project, ensure you have all the necessary supplies. Depending on the type and complexity of the craft, you may need scissors, glue, paint, markers, crayons, and various types of paper or fabric. If you're looking for a more complex craft, such as a slime kit, you should also have borax, cornstarch, and food coloring on hand.
Suncatchers are simple craft projects that are easy to do with common household items. Start by cutting shapes from wax paper and then decorate the pieces with markers, crayons, and fabric paints. When finished, follow the instructions and place the wax paper shapes in an evenly spaced pattern between two sheets of synthetic window film and waxed paper. Finally, hang the suncatcher near a window and enjoy.
Sewing doesn't have to be difficult or overwhelming. Even beginners can quickly learn how to sew simple projects like pillows or small stuffed animals with basic sewing equipment. You can purchase colorful fabrics from most craft stores and find patterns online for practical and decorative items like pincushions or bookmarks.
You can use boxes for all things, such as gift boxes, jewelry holders, and miniature decorations for a room. To make these boxes, begin by tracing a square onto thick cardstock and cutting it out using scissors or an X-Acto knife. Score the sides and fold along the lines, then use glue or double-sided tape to hold it together. Next, add colorful ribbon, washi tape, glitter, or sequins.
Getting Creative With Kitchen Ingredients
Cooking with children can be fun and educational, but sometimes they get bored with cooking the same things repeatedly. Here are some ideas that can involve everyday ingredients found in most homes.
Kids might not be interested in traditional painting projects, but they will love making art from food. Decorating pizza or cupcakes with sprinkles and colorful candies will please any young artist. They can also set up their ice cream bar with different flavors of ice cream and various toppings such as nuts and syrup.
Younger kids especially love making slime since it involves mixing ingredients into a squishy goop. All you need is Elmer's glue, borax powder mixed with water, cornstarch mixed with water, food coloring, a mixing bowl, and a spoon or mixer. Adults should be present while children mix and make slime because they could come into contact with small amounts of Borax.
Making cupcakes isn't just limited to baking them in an oven. There are plenty of creative ways to make cupcakes without turning on the stove. Fill ice cream cones with your favorite cake batter before baking them off for a fun twist on regular cupcakes. Try stuffing donut holes with chocolate chips before baking for a surprise treat inside each bite.
Art Projects
Painting is an excellent way for kids to express themselves creatively, even if they're not artistic. Start by setting aside an area specifically meant for painting. Then, choose some watercolor paints, brushes, and enough paper or canvases to get them started.
Drawing projects don't have to involve pencils and sketchbooks either because there are plenty of other ways to draw. Coloring books come in all sorts of themes and are perfect for younger and older children. Simply provide colored pencils or markers and watch as they get lost in their illustrations. Let them use chalk on the pavement outside or use chalkboard paint inside and watch as they draw up masterpieces.
Outdoor Activities
Take advantage of the nice weather by setting up an outside area where your kids can play games while getting fresh air and exercise. A sprinkler setup is always fun. Simply place a sprinkler outside and have your kids run through it while dodging jets of water. Outdoor scavenger hunts are also excellent. Hide small trinkets around the yard while giving your kids clues as to where each one is located. Water balloons are always an absolute hit. Fill up balloons with different amounts of water and then let them play catch or have a water balloon fight.
Indoor Games
Board games are a timeless and enjoyable activity for people of all ages. Whether you opt for classic games like Monopoly or teach your kids how to play chess or checkers, there's something for everyone to enjoy. Regardless of the game you choose, children and adults will have a great time playing together. Card games like Go Fish or Old Maid are also classics that will bring everyone together.
Charades is a timeless classic game perfect for families. All that's needed is at least two players plus one person acting out clues relating to characters, words, and phrases chosen by other players watching that person perform. "I Spy" is another classic game that can provide hours of entertainment for children and adults alike. One player describes an object within view, while the other players try to guess what the object is based on the clues given by the first player. To ensure everyone gets a chance to play, switch up the roles every few rounds, allowing each player to give clues and guess answers. This game is a great way to promote observation skills and creativity and will provide plenty of fun for the whole family.
Conclusion
With these five fun things to make when kids are bored at home, you can keep your kids engaged, creative, and entertained. Crafting, painting, and cooking are all enjoyable activities that can help children express their creativity while having fun at the same time. In addition, board games, card games, and outdoor activities are excellent ways to get some energy out and make lasting memories with the family. So have fun, be creative, and make the most of your time at home with these engaging activities.