A Comprehensive Guide on Determining How Heavy a Suitcase for Kids Should Be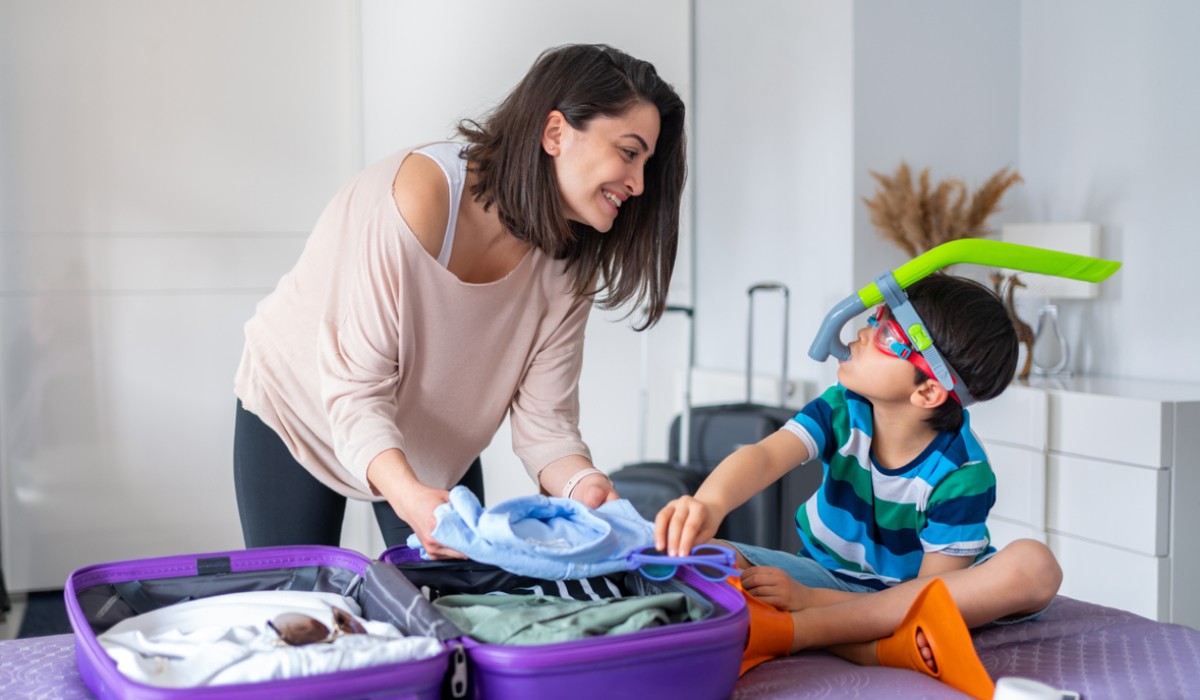 If your kid is ready to fly solo or you want to give them some independence during family travel, they'll need a suitcase they can carry on their own. There's more to choosing the kids' suitcase or bag than just size. You also need to consider the weight of the suitcase and if the luggage type has the necessary features kids need. In this post, we'll walk you through the process of choosing the perfect suitcase for kids. The right fit will not be too heavy or too light for them to lug around. We'll also provide a comprehensive guide on how to determine what size suitcase is right for your child.
Recommended Weight for an Empty Suitcase for Kids
When selecting a suitcase, it is critical to keep in mind its recommended weight when empty. The weight of a suitcase can vary significantly depending on the type and size of the suitcase. Lightweight suitcases are typically constructed with lighter materials, such as nylon or polyester, which reduces the overall weight of the luggage. For these suitcases, a recommended empty weight is 10-14 pounds. Hardshell suitcases are made with ABS plastic material, which makes them more durable. The recommended empty weight for these suitcases is 14-18 pounds.
Tips for Determining How Much To Pack
The number of items you will need to pack in your child's suitcase will depend on the length of the trip, weather conditions, and other considerations. Here are some tips to help you determine how much to pack.
It is always a good idea to choose durable items that won't get damaged easily and weigh less than heavier items. Lightweight clothes, shoes, and toiletries can be packed instead of heavy items, such as books or toys. Some suitcases have more pockets than others, making it easier to pack more items while not exceeding the suitcase's capacity.
The material of the suitcase is also important. Sturdy materials, such as ABS plastic, will provide more support and cushioning for the contents compared to soft materials, like nylon or polyester fabric. Most airlines have restrictions on the size of carry-on luggage that can be brought onto airplanes, so consider this when choosing a suitcase for your child's travels.
Weight Restrictions
Weighing your child's suitcase before each trip is necessary so you can ensure conformity with airline regulations regarding weight limits for carry-on luggage. Here are some things to keep in mind when weighing your child's luggage.
Most domestic airlines in the United States permit carry-on luggage with a maximum weight of 22 pounds. Other countries around the world may have different regulations, so be sure to check with your airline before traveling for exact details about their policies and procedures.
One method for weighing a suitcase is by using a bathroom scale or borrowing one from a friend or family member. You can also take your child's luggage directly to an airport counter where they usually have scales specifically designed to weigh carry-on luggage.
In some cases, younger children may be allowed a higher weight limit due to safety considerations. Check with your airline beforehand if this is a possibility to avoid any inconveniences during security checks.
Conclusion
Choosing the right suitcase for your kid can be a confusing task. It's crucial to consider the weight of the suitcase, how much to pack in it, and the size of the suitcase. Keeping in mind airline weight restrictions is also important. In this comprehensive guide, we've provided detailed information on each of these topics to help you make an informed decision when choosing a suitcase for your child. With this information in hand, you'll be sure to pick out the right luggage for your kid.