Travel Essentials: What Every New Mom Should Pack for a Stress-free Getaway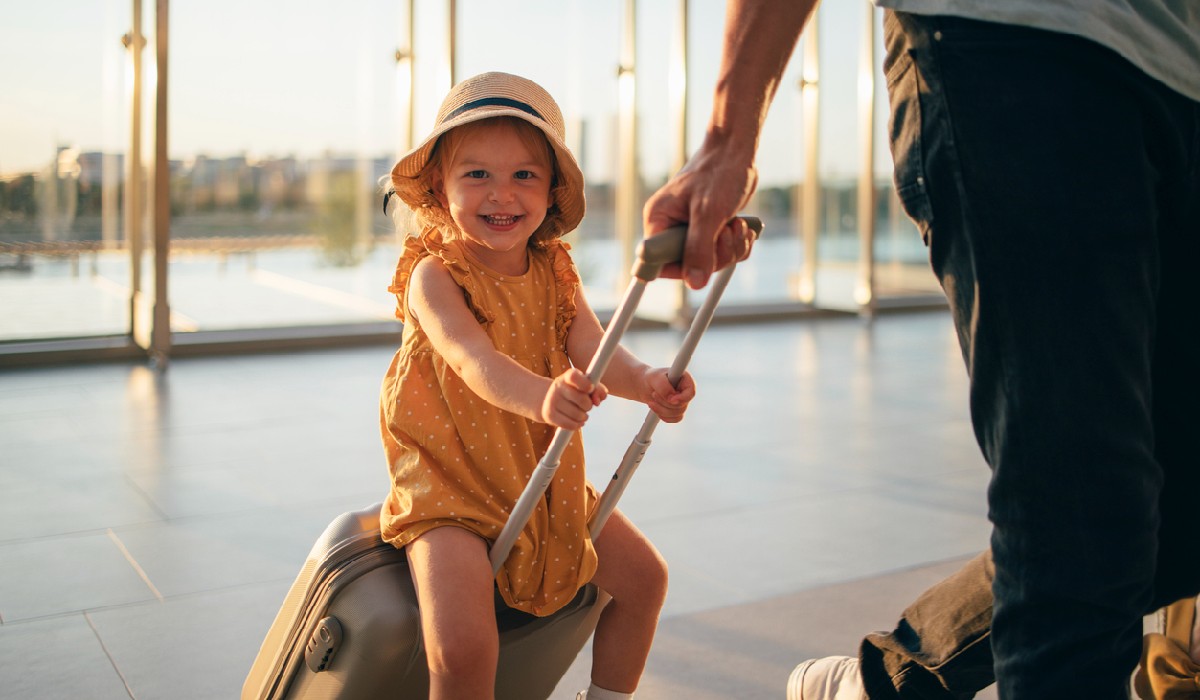 Venturing out with a baby or toddler in tow can be daunting, but a getaway doesn't have to be stressful. With the right preparation and travel essentials, new moms can be ready to hit the road without worry.
This post will discuss the travel essentials every new mom should have when packing for a getaway. We'll cover the basics, such as clothing, diapers, and helpful products specifically designed for stress-free travel, like baby carriers and strollers. We'll also go over some additional tips to ensure you're prepared for your next trip. With this list of must-haves, you can be better prepared for an enjoyable vacation with your baby or toddler.
Identifying and Achieving Travel Goals
The first step in planning a stress-free trip is to decide on a destination and the length of stay. Next, consider searching for family-friendly attractions that everyone can enjoy but be aware that some activities may not be appropriate for your baby's age. Once you have chosen your desired location, securing your accommodation is next. Research nearby attractions and amenities to ensure you are within easy reach of your family's needs while away. Establishing a budget at this stage is also crucial as it will influence your choice of accommodation and other trip factors.
Packing Essentials
Once the destination has been identified, the next step is packing. Clothing is a key consideration when traveling with a baby. Ensure your outfits are comfortable and weather appropriate. Light layers are great for babies prone to temperature fluctuations. There are also many stylish accessories now designed specifically for babies, such as hats and sunglasses, which can add a touch of personal style to any outfit. It's also important to bring enough toiletries for the trip, including wipes, nappies, sun cream, and nursing pads for breastfeeding mums.
Baby care products should also be packed, such as bottles, bibs, and pacifiers. These items should be kept clean throughout the trip, so always carry extra cleaning materials such as anti-bacterial wipes or sprays with you.
Traveling With a Baby
When embarking on a trip with a baby, it is crucial to consider activities that are appropriate for their age and preferences. Before departure, investigate child-friendly options in the vicinity, such as parks, libraries, or aquariums, to guarantee a pleasurable experience for everyone. A dependable mode of transporting your little one, such as a durable and cozy carrier, is essential. Stocking up on ample snacks, drinks, and food can help avoid meltdowns.
Travel Insurance and Documentation
Before embarking on your trip, securing sufficient health insurance coverage is vital to protect yourself. Don't forget to carry essential documents like birth certificates and passports that may be required while away from home. It is also prudent to pack a medical kit to be prepared for any unforeseen illnesses or injuries during the journey. Be sure to include all prescribed medications in the kit before departure.
Other Considerations
Finally, think about how best to deal with emergencies while away from home. Do you have someone back home who could come to help if needed? Consider checking weather forecasts before traveling to pack appropriately for any expected weather conditions. Technology can also come in handy on trips away from home, so consider packing devices such as tablets for entertainment purposes or an extra phone charger in case there's difficulty getting hold of one at your destination. Don't forget to child-proof any accommodation you stay in to avoid unexpected accidents.
Conclusion
Traveling with a baby can be a very rewarding experience, with the right preparation and must-have travel essentials. New moms can enjoy a safe and stress-free journey with their little ones by researching their destination beforehand, packing the necessary items, and preparing for emergencies. With these tips, you'll be prepared for a relaxing vacation.