Teach Your Kids How to Care for Plants Using These Tips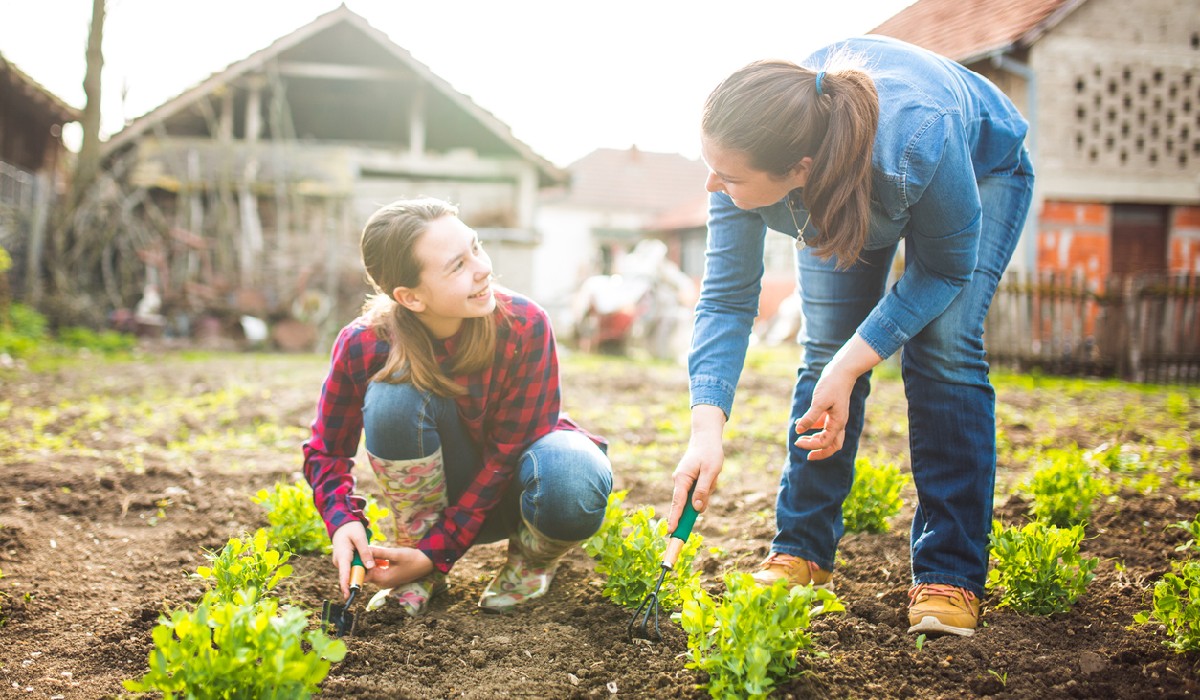 Gardening isn't just fun and exciting for kids, it's also healthy for their mental and physical development and works as a learning tool. Kids can learn about mathematics and science with plant care, which will benefit them in their educational journey. Gardening also teaches them important skills like self-confidence, responsibility, teamwork, and patience. If you want to strengthen your little one's mind's capacity for creativity, analysis, and discovery, gardening is the way to go. While most children adore and enjoy playing in the mud, it might be difficult to engage certain children in the activity. Keep reading to learn about different ways to go around this.
DIFFERENT WAYS TO TEACH YOUR KIDS ABOUT GARDENING
Dedicate a garden spot for your kids
Give your children their own garden area so they can manage all aspects of the growing process, from preparing the solid to harvesting. You can instill excitement by framing it with a lovely fence or border with the help of a garden shovel. Kids are likely to be enthusiastic about the plants they look after and that's a wonderful reason to learn more about plant maintenance. They'll like bragging about their gardening to their friends and enjoying the compliments.
Allow them to use manageable gardening tools
If the tools you provide your children are unpleasant for them to use or too big for them to lift, they can quickly lose interest in the activity. Ensure the tools you provide them are appropriate for their low strength and little hands because their supplies allow them to be innovative. For example, you can use a saw to shorten the handles of hoes and garden shovels or you can use bottles to create your own watering cans. Allow your kids to choose their own tools to boost their confidence and help them with decision making or you can choose them and present them as a gift.
Planting unique plants
Plants that fascinate and excite children are more likely to grab their interest in gardening. So you should choose plants that will evoke your child's senses like touch, smell, taste, and sight. Berries are simple to plant, and children will like the fruit's taste. It feels smooth and velvety to the touch and kids also like the lovely scent of mint.
Check out a botanical garden
Your children get the chance to learn more about plants due to the huge range of species present in a botanical garden. They can learn about biodiversity, which may help them view plants more pleasantly and they can also take pleasure in the vivid colors, floral scents, and just touching the soil and seeds. They'll have a good time and return home ready to take care of and cultivate plants to make their own happy space.
Encourage indoor gardening
Maintaining indoor plants is a fantastic way to upgrade the aesthetic of your interior space and purify the indoor air. You will have a continuous supply of veggies and herbs for your home all year long and shift to a healthy and organic diet. You can also discuss these benefits with your children to motivate them to take care of houseplants.
Picking veggies and flowers
Harvesting is undoubtedly the most enjoyable and fascinating aspect of gardening for kids. They like selecting ingredients for the salads as well as flowers for the pots. For these occasions, take our kids to the garden and hand over the little garden shovel to let them be creative.
WRAPPING UP
Although you are aware of the benefits gardening has for your children, it can be difficult to stimulate their interest. But you can trigger their interest if you handle the situation creatively. Encourage kids to assist you in choosing fruits and veggies, explore the garden, and assist you in taking care of indoor plants.