Breastfeeding Tips for Working Moms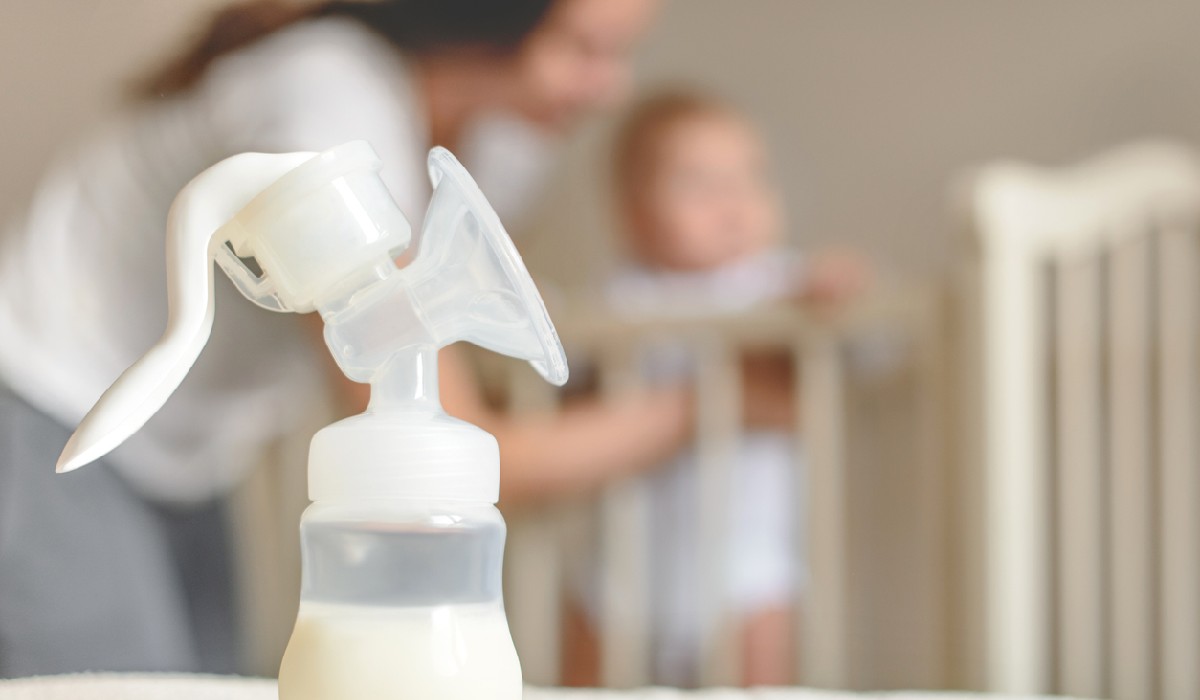 For many new moms, the decision to breastfeed can be difficult. Many moms worry that they won't have enough time to exclusively breastfeed their babies. For working moms, breastfeeding can be even more challenging, as the demands of a job can make it difficult to find the time to pump or nurse throughout the day.
In this post, we'll provide some tips for working moms who are looking to breastfeed. We'll talk about how to make breastfeeding feasible, including finding the time to pump and dealing with pumping stress. If you're a working mom looking for advice on how to make breastfeeding work for you, keep reading.
Physical Preparation
Pumping Equipment
The first step is to find the right equipment for pumping at work. It is important to do your research and speak with lactation consultants and other experienced moms before committing to a breast pump. Consider factors such as your budget, your job, how often you'll be pumping, and how much milk you'll need to express. Getting breast pump cups can also help as well.
Finding a Lactation Room
You will need to locate a comfortable and private lactation room in which to pump during the workday. Your workplace may already have access to a lactation room, or you may need to request permission from your employer.
Creating a Schedule
Once you have all of the necessary supplies, set up a schedule that works for you and your employer. Be sure to account for any breaks or meetings already scheduled throughout your workday to determine when would be best for you to pump each day.
Strategies for Pumping at Work
Communicating With Your Employer
If you are comfortable doing so, let your employer know about your intentions to breastfeed when you return from maternity leave. This communication can help ensure that there are no surprises or misunderstandings regarding your expectations for taking lactation breaks throughout the workday.
Handling Interruptions
Inevitably, there will be interruptions as people come in and out of the office each day. Try not to focus on who is coming and going and instead focus on expressing milk so that you can return to work quickly. Keep your session short if necessary, but make sure that you get enough milk expressed each day.
Storing Milk
Store all of your expressed milk in an insulated bag or container with an ice pack to keep it cold while traveling home or wherever else you might need it during the day. Use labeled bottles so that you can easily identify which bottle has been used already and which still needs to be used.
Mental Preparation
Building a Support System
Taking care of yourself mentally is just as important as taking care of yourself physically when breastfeeding. Make sure you have a support system in place that will understand what you're going through and provide emotional support during this challenging time. Talking to other moms who have breastfed while working is a great way to gain insight into your experience.
Thinking Positively About Your Role
Breastfeeding can be physically and emotionally demanding, which can lead to feelings of stress or guilt if it feels like you're not doing enough. It's important to remember that every mom has different breastfeeding needs, so don't compare yourself with others who have different lifestyles. Concentrate on what works for you and your baby, and focus on your successes instead of dwelling on any perceived failures or setbacks along the way.
Prioritizing Self-care
It's easy to put your own needs aside when trying to juggle parenting, work responsibilities, and breastfeeding, but it's critical to take the time for self-care whenever possible. Make sure you carve out some time for yourself each day, whether it's by meditating, exercising, or simply taking a few minutes for yourself to relax and recharge before handling all of your daily duties again.
Conclusion
Making the transition to breastfeeding as a working mom can be challenging, but it is possible with some preparation and planning. It's crucial to build a supportive network of other moms you can rely on for emotional and practical support throughout the process. Breastfeeding is a rewarding experience that can help you bond with your baby while providing numerous health benefits. With the right advice, support, and dedication, you can make it a successful and enjoyable experience for you and your baby.