Trendy Toys That Your Kids Will Love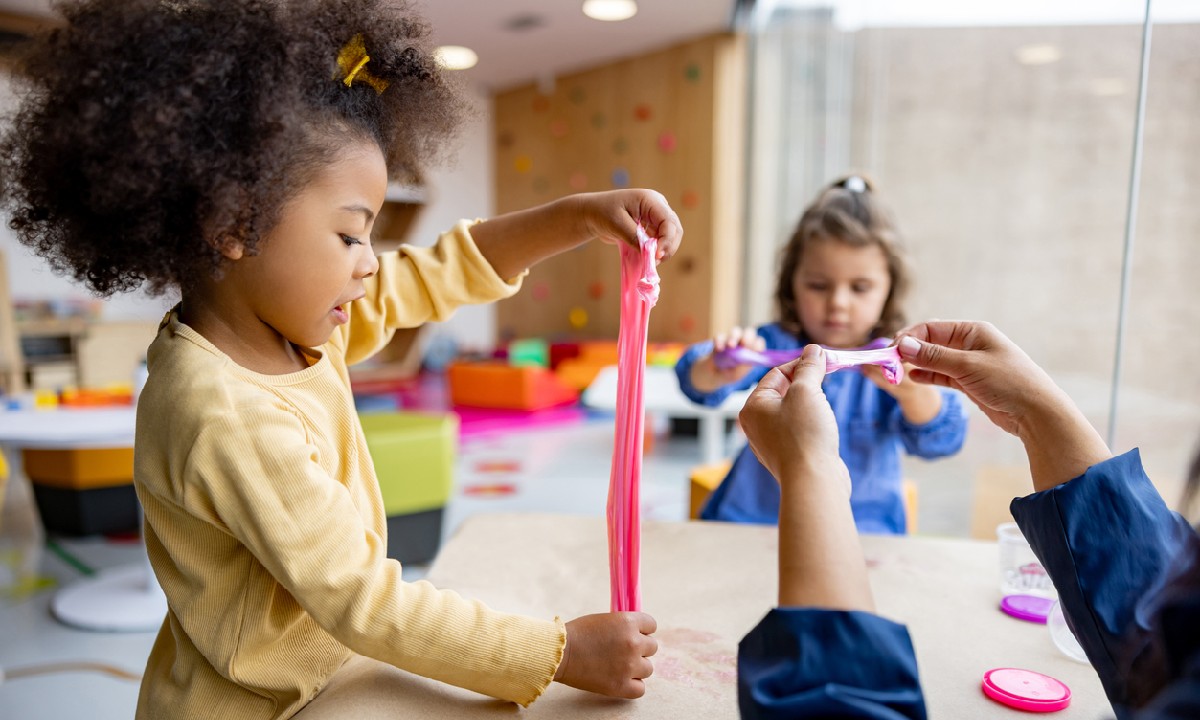 You need to buy some trendy toys in a world where kids may enter magical universes by merely turning on a console. While the market is flooded with electronic gadgets that increase the screen time of kids and are potentially damaging to their eyesight, preparing and playing with slime is still a phenomenally appealing activity.
A slime kit isn't only a toy for children to play with, it can also be an effective teaching tool for kids who struggle with learning. It offers a sensory play alternative for those who need more stimulation to concentrate in a classroom setting.
WHY SHOULD YOU CHOOSE SLIME KITS?
Slime illustrates ratios and mathematics
The ratio of glue to activator is the basis of slime kits. Ratios are useful for making slime because they allow you to estimate the volume of the mixture. This is important to know when teaching children ratios and mathematical equations while they play with slime kits.
It's a science
Kids may learn about fluids, polymers, and other scientific ideas through slime kits. In essence, slime is a chemical experiment that shows what occurs when two substances interact and their molecular structure transforms to create new material. The greatest method to assist kids in grasping scientific ideas is through hands-on activities!
A problem-solving pastime
There are many factors that affect slime's consistency, including the proportion of the ingredients, the temperature, and the humidity. After starting with the fundamental components, kids may add extra glue or other substances as necessary. Making a batch of slime is basically a problem-solving activity in itself. Kids will thus love learning about the various ways to make slime at home with glue and baking soda or borax.
Helps to build confidence
Parents work to develop a sense of self-assurance, tenacity, and confidence in their kids. Slime is a kid's delight that can cause obsession and helps them gain confidence. Playing with slime kits is a hands-on art activity, as opposed to playing video games. It's beneficial to let them understand slime so they may get some confidence in themselves that they are good at something.
A tactile and sensory activity
Although sensory play is typically for toddlers, older kids can also benefit from it. As older children are still learning these abilities, sensory stimulation is necessary for their motor development, and they could use some practice. Slime kits help kids control their emotions while also refining their manual dexterity. Kids may squeeze, stretch and twist their slime into various forms and motions for hours while playing with it. It's necessary and good to provide children with the enjoyable sensory play they like!
HOW CAN YOU CLEAN UP A SLIME MESS?
Specify a playing area
You have to specify places both inside and outside your house where your kids can play with the slime kit as they like. You can also prohibit areas where your kids can't use slime like bedrooms. Make sure you pick a spot with access to water and a washable floor. If they are playing in a room with carpet, keep a sheet to lay down while your kids play with slime kits
Prepare your supplies
Kids seeking a place to keep slime is the main cause of the mess of slime around the house. They can also make a mess when they need napkins to wash their hands. And, by the time they come to you, a slime line leading from their work area to you will already exist.
WRAPPING UP
If you have banned slime kits in your home, you need to reconsider encouraging your child's passion for slime. For older children, making slime is an amazing chemistry project that involves plenty of testing, assessing, and problem-solving. In a world full of electronic gadgets and screen time, let your kid play with some trendy toys and a slime kit!