Ready, Set, Go! A New Mom's Guide To Traveling With an Infant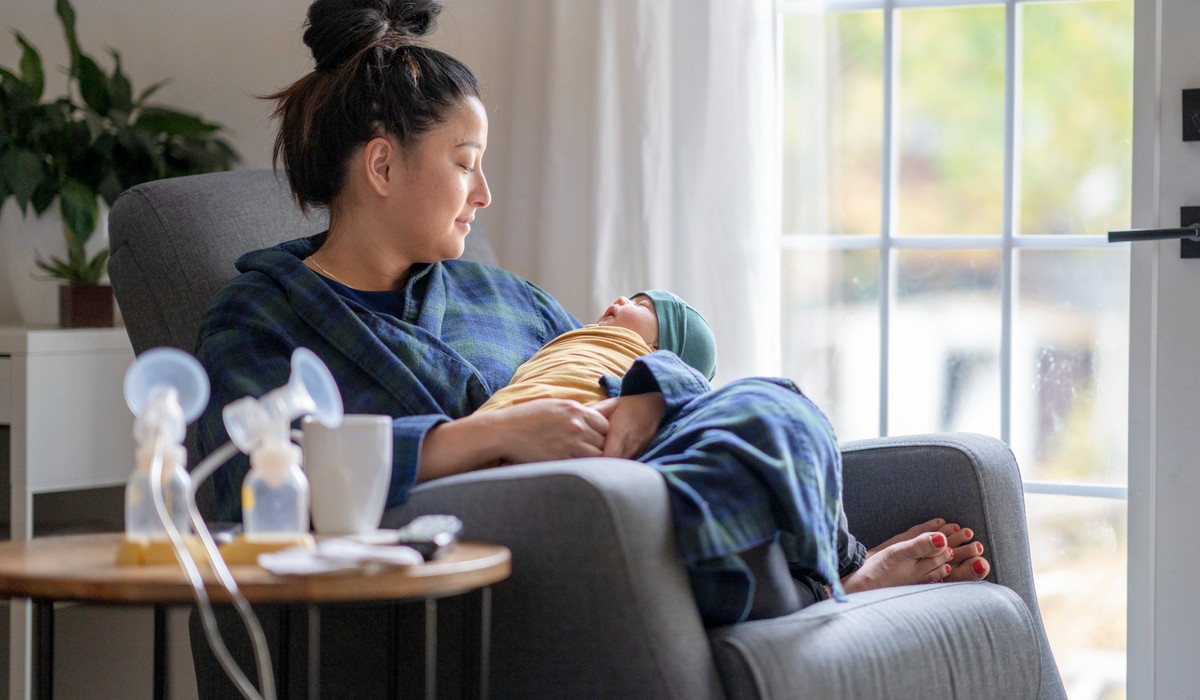 For new moms, traveling with an infant can be daunting. It may seem like it's too difficult or stressful even to attempt, but the truth is, it's a lot easier than you think. With some planning and preparation, you'll be ready to hit the road with your tiny traveler in no time.
This guide is designed to make the process simple and stress-free. We'll cover everything from packing must-haves to calming techniques to get you through the long flights. Whether you're taking a road trip or a quick flight, we've got everything you need to make your journey with your baby enjoyable and unforgettable.
Packing
Before packing your suitcases, make sure all of the necessary items are on hand. Be sure to bring enough diapers, wipes, baby formula or breast pump kit, bottles, sanitizer, sunscreen, and any other items your baby may need on the journey. Also, pack enough for at least one extra day just in case of any unexpected delays. Finally, include disposable bags for diaper changes and a small trash bag for dirty diapers or soiled clothing.
Clothing
When packing clothing for your infant, consider factors such as the weather and length of the trip when deciding what to bring. When traveling with an infant, it is always wise to pack twice as many outfits as you plan on using in the event of spills or blowouts. If you are traveling during colder months, it is critical to remember that infants don't regulate their body temperatures as quickly as adults do, so be sure to pack plenty of warm layers.
Toys and Books
It is essential to keep your infant entertained while traveling to ensure they remain calm and relaxed throughout the journey. Pack several books that are both visually stimulating and appropriate for your child's age level. Find some small toys or games that won't take up too much space but will keep them busy for extended periods.
Feeding
Baby Formula
If you are formula-feeding your baby on the go, it is crucial to consider easy storage solutions when packing. Be sure to bring enough concentrated formula or ready-to-feed bottles for the duration of the trip and a way to transport them safely. Make sure you have enough sterile water on hand for mixing your formula.
Baby Food
When it comes to feeding your baby solid foods while traveling, pre-packaged snacks, such as pouches or jars, are a convenient option. Look for things that don't require heating or preparation ahead of time. Opt for finger foods like cheerios or apple slices that won't create too much of a mess if dropped.
Breastfeeding
Consider bringing discreet covering options like scarves or shawls that can act as lightweight blankets and covers for breastfeeding if it's hard to find designated spaces.
Sleeping
Car Seats
When traveling by car, it is essential to keep your infant safe while on the road by using proper car seats and seat belts. Be sure to check your car seats ahead of time just in case there are any recalls on your specific model and double-check the installation before hitting the road.
Naps
Take advantage of naps during car rides or plane trips when your baby is sleeping too. This technique will help you stay rested and less cranky throughout your journey, instead of waiting until your arrival to catch up on your sleep.
Sanitation
Disposable Diapers
Disposable diapers are essential when traveling with an infant, especially for longer distances where changing facilities may not be available.
Wipes
Wet wipes are also an essential item for traveling parents. These can help clean up messes quickly if you don't have access to a bathroom. Make sure these get packed into your diaper bag before heading out.
Conclusion
Traveling with an infant may sound intimidating, but with preparation and planning, it can be an enjoyable experience for you and your baby. Be sure to pack the necessities, feed your baby on the go, and make sure your little one is safe and secure at all times. With this guide, you'll be ready to hit the road with your new traveler in no time.