Kids' TV Shows Your Toddler Will Love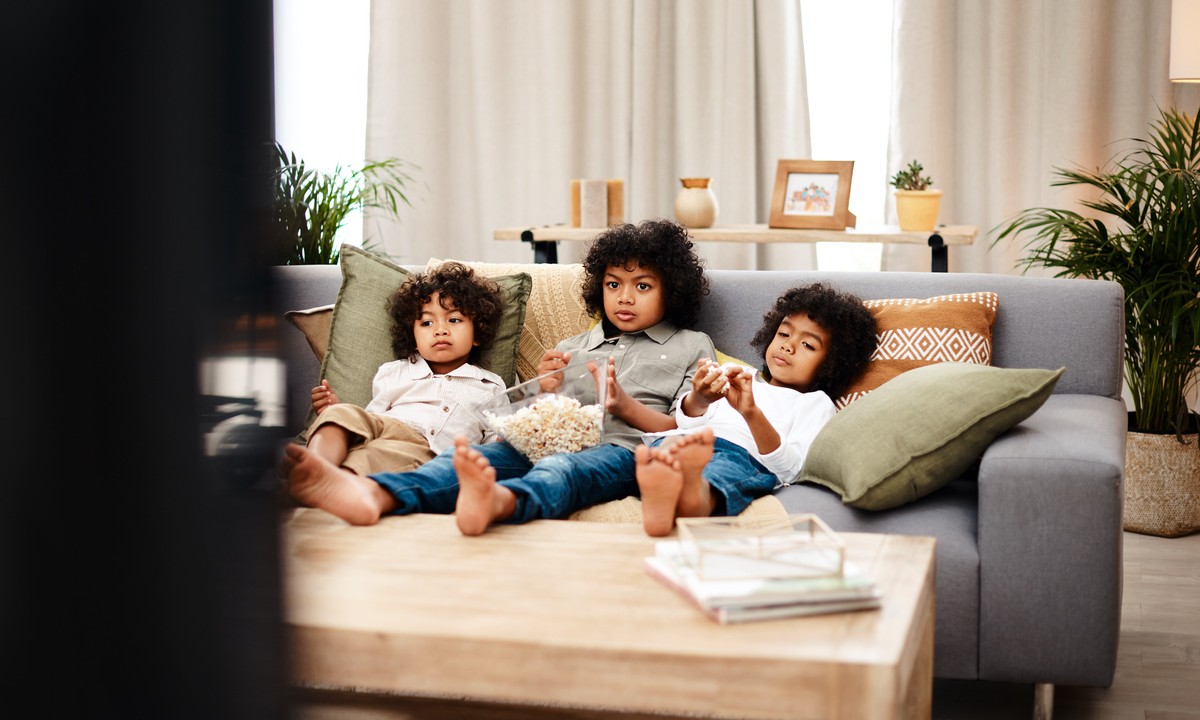 As parents, we all want our toddlers to be entertained and learn something during their television time. TV isn't just a distraction, it can be a valuable learning tool. That's why it's important to find the best TV shows for toddlers. Searching for quality programs can be overwhelming, especially when there's so much out there. In this helpful blog post, we will describe some of the benefits of educational television, some interesting genres, and highlights of recent television shows. If you're hoping to find some great TV shows for your toddler, keep reading. 
Benefits of Watching Kids' TV 
When used responsibly, watching kids' television programming can be beneficial for toddlers in many ways. 
Improved Listening Skills 
Most modern kids' TV shows feature catchy music and exciting sound effects designed to grab toddlers' attention and keep them involved in the story. Songs featured on music-based programs can help little ones practice listening skills as they sing or clap along with the rhythm. Even following simple instructions embedded within dialogue can help toddlers practice understanding basic directions. 
Exposure to New Ideas 
In a single episode of programming, children can be introduced to a variety of new ideas thanks to unique concept-driven storylines featuring beloved characters engaging in diverse activities or interesting locations. Shows and their characters can teach values such as empathy and kindness and powerful life lessons to your child. Television also provides an opportunity for children to view different perspectives on life events that may not have been presented in their everyday interactions with people in their immediate world. Just make sure to have them take breaks from viewing their favorite shows and set designated times for when they can watch.
Interesting Genres 
Beyond the current crop of animated offerings and music-based programs, there are several classic live-action shows specifically designed for toddlers that continue to be popular favorites. These shows emphasize imaginative play and meaningful interactions between children. 
Examples include "Sesame Street," a long-running classic featuring favorite furry friends teaching valuable lessons about friendship, and "Yo Gabba Gabba!" which is a colorful program featuring guest stars as they explore new experiences with friends. While watching these types of programs can help spark curiosity about the world around them, parents may also consider educational shows like "Super Why!" which is a reading-focused program that teaches problem-solving skills. "Dinosaur Train," is another option, which uses dinosaurs as its cast while introducing nature concepts. Make sure the show your child is watching provides meaningful learning opportunities.  
Highlights of Recent Shows 
Many of today's most popular kids' television shows feature delightful animation and beloved characters that captivate toddlers' attention. Recent favorites include "Paw Patrol," filled with pup-inspired rescues. Soon your toddler will be asking for some new themed toys! "Bluey" is also another fan-favorite show about a heartwarming family of blue heelers. "Bubble Guppies" is about silly fish friends and their little adventures.
Music-focused programs have also become increasingly popular with preschoolers. Shows such as "Blippi," an edutainment series featuring silly skits set to bouncy tunes, and "Baby Shark Dance," an infectious sing-along program, offer little ones fun ways to stay active while developing their listening skills. 
Conclusion
To ensure your toddler gets the most out of each episode watched, it is critical to find shows that not only fit their age group but also align with your values as a parent or guardian. Age-appropriate content, family-friendly themes, and quality production are all crucial factors to consider. By using this guide, you'll find something your child will love right away.