Ways To Use a Baby Gate in Your Home Besides Safety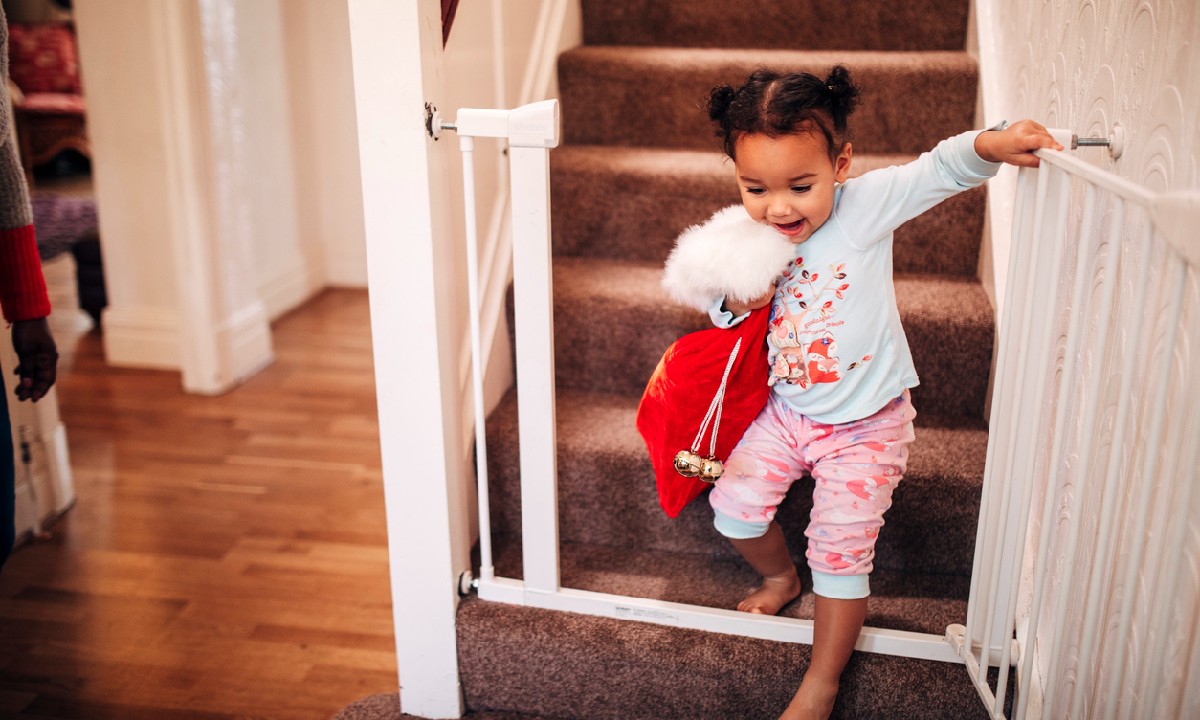 Baby gates for stairs aren't just for safety. If your toddler is now able to climb over it, do not throw them away before reading this article. There are various other ways to repurpose them and make them useful again. One of their most useful features is that you can install them anywhere in your home. All you need is an adjacent wall to support it. You can install them in your kitchen, dining room, bathrooms, or even on your patios to keep your pets from entering or exiting a certain area. You can focus on your work without worrying about them toddling into the space while also keeping an eye on them. They can insist on being allowed to open the door for a while, but this is how they learn to keep the boundaries from a very early age.
How you repurpose them mainly depends on your needs and choice. But, your baby gate's shape, material, and size also factor in to limit the possibilities. Here are a few off-label uses of baby gates, some of them may require a little effort to transform:
LANDSCAPING
Wooden and metallic baby gates make an excellent trellis. Rest assured, they're strong enough to support any kind of vine you want to plant. Baby gates are often secured with premium coats of weatherproof paint, making them excellent support even for perennial vines. Screw them to a wall and hang a few plants on it, it'll look like a premium landscaping artwork.
From supporting a baby's life to supporting fresh plants, it'll serve the same purpose but for a different kind of life.
WORKSTATION
A baby gate can be transformed into a useful workstation by hanging it on a wall and attaching hooks to it. This can be a quick DIY project to enhance your productivity in the garage, garden, or kids' room. You can install hooks of different sizes to hang tools of various sizes to it.
KIDS ART GALLERY
Hang the baby gate from a wall using screws, and it will look like a lovely space to display your preschooler's artwork. Kids appreciate it when their work is recognized, and this free solution will motivate them to improve on their previous work.
BIKE RACK
You can make an ideal bike rack by attaching a baby gate with rails to a rectangular base on either side. The idea of parking their first bicycle in a designated area will appeal to children.
DUTCH DOOR
You can use the baby gate for stairs as a Dutch door. It'll be a do-it-yourself project, but once you split your door into two halves, the upper one being the baby gate, you can enjoy the fresh air in your house while keeping the pets and children inside. This design also keeps the debris, snow, rain, and leaves outside and lets you enjoy the weather.
FABRIC STORAGE
Just inclining your baby gate with rails against a wall can turn it into fabric storage. You can hang your folded clothes over the rails and have a full view of your wardrobe.
WRAPPING IT UP
We're confident that you can use your imagination to repurpose the baby gate for stairs. Because rail and mesh are such useful designs, the ideas discussed above are only a few of a plethora of possibilities.