10 Unexpected Ways To Use Baby Powder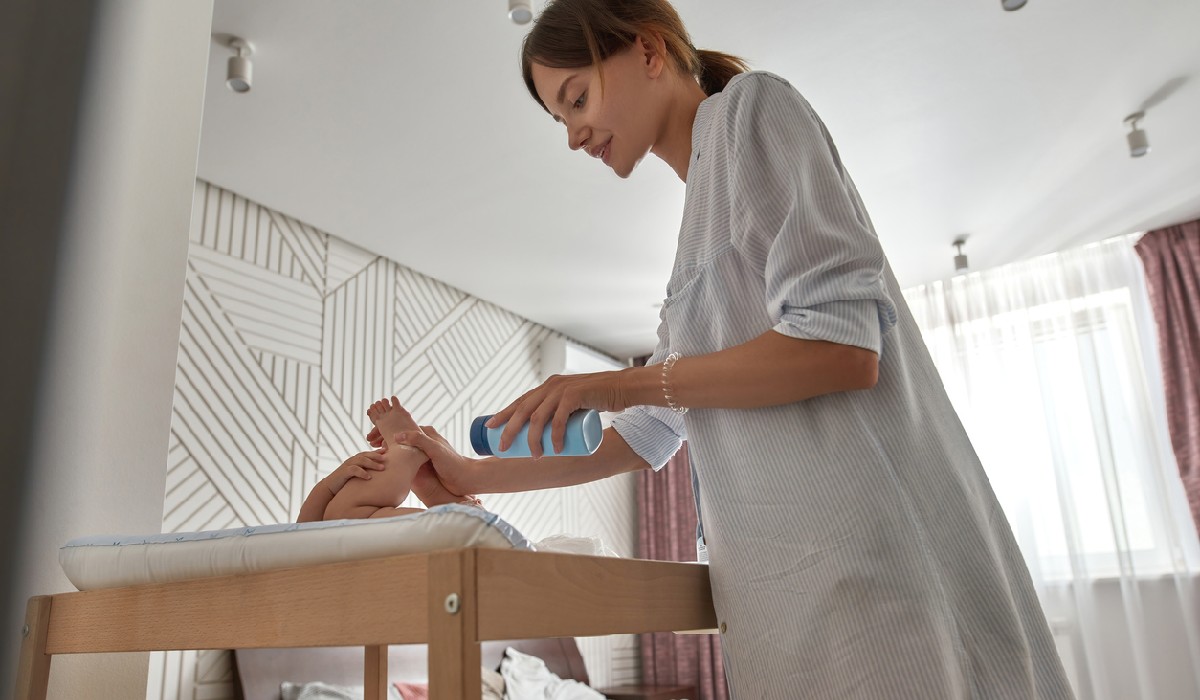 Baby powder is a staple in many households. It has been used for generations to help keep babies' and children's skin dry and healthy, but there are many other uses. So, what else is baby powder used for?  In this post, we'll share 10 unexpected ways to use baby powder in your daily life. You'll be surprised to learn all the ways baby powder can be put to use, wether you have a baby at home or not. After this article, you'll be ready to use this amazing product in many places around your home.
Dry Shampoo
Baby powder can be used as an alternative to dry shampoo when you don't have time to wash your hair with water. Apply a generous amount of baby powder to your scalp and let it sit for a few minutes. Brush it out thoroughly using a bristle brush to remove any excess residue. This process will help to soak up oil in your hair and give it more volume at the same time.
Laundry Freshener
If you want to make your laundry smell nice and fresh, try sprinkling some baby powder onto your items before drying them in the machine. The powder has a light, pleasant fragrance that will linger on clothing in the dryer.
Reducing Greasiness
If you have overly greasy hair, try mixing equal parts cornstarch and baby powder and applying the mixture directly to your scalp. Let it sit for a few minutes before brushing it through your hair with a wide-toothed comb. This mixture helps to absorb excess oils without stripping away essential moisture from your strands.
Eliminating Pet Odors
If your pet's bed is starting to smell musty, sprinkle some baby powder on it before vacuuming it up. The powder will help absorb odors from sweat and dirt and leave your pet's bed smelling like new again. The calming scent of baby powder will help soothe any anxious pets.
Reduce Chafing
To reduce chafing caused by friction between clothing and skin, apply some baby powder directly onto the affected area before putting on a shirt, pants, or other tight-fitting garments. The powder will act as a natural lubricant between your skin and clothing and help to reduce discomfort throughout the day.
Reducing Sweat and Odor on Fabrics
Applying baby powder directly onto fabrics like towels or sheets before use can help reduce sweat and odor buildup. The powder acts as an absorbent, drawing in moisture while releasing a pleasant scent into the air at the same time.
Room Freshener
Baby powder can be an effective way of freshening up any room without having to reach for chemical sprays or candles. All you have to do is sprinkle some of the powder onto carpets or furniture before vacuuming it up. This action will create a light scent in your home that won't be overpowering like some other air fresheners can be.
Removing Crayon and Pencil Marks
You can easily remove annoying marks on your wall using baby powder and a damp cloth. Rub some of the powder directly onto the mark until it comes off without leaving an unsightly residue behind.
Aftershave
When you've finished shaving, try dabbing some baby powder onto your freshly shaven skin instead of smothering yourself in aftershave. Not only does this help soothe any redness or irritation caused by razor blades, but it also helps keep sweat away from sensitive areas.
Removing Ink Stains
When someone knocks over their pen or accidentally spills ink on something important, don't panic, just get out the baby powder. Blend equal parts baby powder and cold water until they form a paste-like consistency, then dab this mixture onto the stain until it lifts away.
Conclusion
Baby powder has been used for generations to help keep babies and children's skin dry and healthy. As it turns out, baby powder is also incredibly versatile and can be used for many unexpected purposes around the house. The possibilities are endless when it comes to utilizing the power of baby powder in your daily life.