When To Stop Swaddling Your Baby and Transition To Sleeping Unwrapped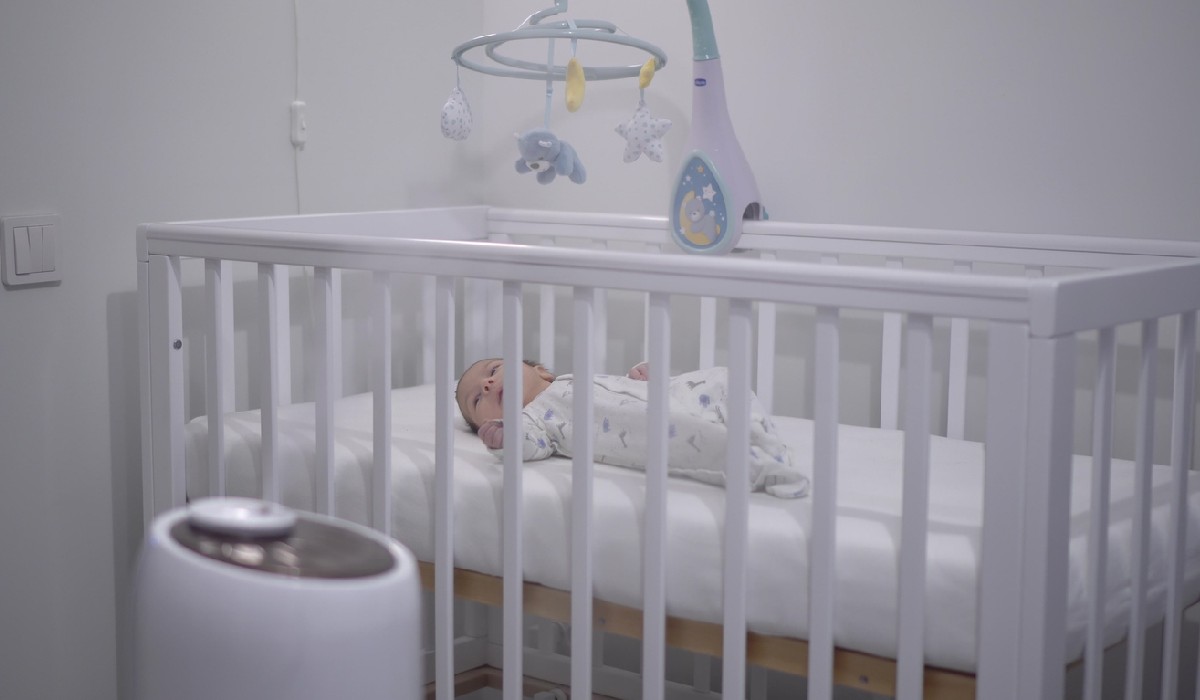 Having a baby often means learning many new things about the different stages of their development and the best ways to care for and nurture them. One of the more confusing stages is when you have to transition them from sleeping swaddled to sleeping unswaddled.
Swaddling is an age-old technique to help babies feel secure and comfortable in bed. In this post, we'll discuss the key signs that indicate that it's time to transition your baby to sleeping unswaddled. We'll advise how to make this transition easier and share our top tips for keeping your baby comfortable and safe while they sleep.
What Is Swaddling and How Does It Help Babies Sleep
Swaddling is wrapping your baby in a blanket or swaddle cloth and tucking it around their body, especially their arms and legs. It helps babies sleep better by recreating sensations experienced in the womb, like being cuddled in tight confinement and warmth. When done correctly, swaddling can help keep babies on their backs while they sleep and reduce their startle reflex, which can otherwise cause them to wake up suddenly.
Swaddling helps your baby feel secure, so they can get the restful sleep they need for healthy development. The warmth and tightness of a swaddle mimic the reassuring sensation of being held close to you. A baby white noise machine can encourage sleep by recreating sounds heard in the womb, such as a heartbeat or passing through amniotic fluid.
Signs That Your Baby Is Ready To Stop Being Swaddled
Once your baby starts rolling over, it's time to stop swaddling them for good. An unswaddled infant will have more freedom to move around safely without accidentally rolling into a dangerous sleeping position.
A good rule of thumb for when to stop swaddling is when your baby has outgrown their swaddle blanket or cloth. This event usually happens around a few months old, depending on how quickly they grow. Once your baby has outgrown their swaddle, it's time to start transitioning them to avoid feeling constricted or irritated due to being confined inside their swaddle blanket.
Tips for Making the Transition Easier
Start by reducing how tightly you wrap your baby's swaddle each night. Loosen one arm first, then wait a few nights before loosening the other arm too. Doing this gives your baby time to get used to having one arm free before completely removing their swaddle.
Establishing a consistent bedtime routine helps your baby know what to expect each night. They are less likely to wake up startled due to something unexpected happening during the night, like being completely unwrapped. A well-established routine at bedtime entails various activities such as sharing story time, singing lullabies, offering goodnight kisses and cuddles, and playing calming music. You can also use a baby white noise machine at a low volume in their sleeping area to promote longer and uninterrupted sleep throughout the night.
Alternatives To Swaddling
After swaddling, it's safe to transition them to wearing pajamas while they sleep. This approach allows your little one to experience similar comfort and security without having anything wrapped tightly around their arms or legs. Fortunately, various alternatives are available to keep your baby cozy and comfortable throughout the night.
You can opt for sleep sacks, sleeping bags, lightweight blankets, or light layers of clothing, like onesies and pajamas with feet. All these options can help regulate your baby's temperature while providing the necessary warmth without having anything restricting their movement or circulation. By making this transition, you can ensure that your baby remains safe and comfortable throughout the night.
Conclusion
Transitioning your baby from being swaddled to sleeping unswaddled is an important step in their development that you'll want to take seriously. Signs that your baby is ready to transition to unwrapped sleep include rolling over, outgrowing their swaddle, or reaching the appropriate age.
To make the transition easier, gradually reduce how tightly you swaddle your baby, establish a consistent bedtime routine, and use alternatives like sleep sacks or light layers of clothing to help keep them comfortable. Following these tips will help ensure your baby has a safe and restful sleep while growing and developing.