Summer is quickly approaching, and we all know what that means…
Swimsuit season!
While shopping for yourself may not be high on your "Favorite Activities" list, shopping for a toddler swimsuit is definitely going to be a highlight of summer preparations!
The toddler swimwear options we've compiled below are jam-packed full of bright colors, fun patterns, and adorable characters. You're sure to find something spectacular for your toddler to wear while enjoying all the water fun summer has to offer!
Toddler Swimsuits
for Your Little Man
These adorable toddler boy swimsuits are giving us some major Beach Boys vibes.
Eye-Catching Colors
For the toddler that loves to run (away), a bright colored swimsuit makes him easier to spot on a crowded beach!
 1. Undersea Explorer Lime Rash Guard | 2. Striped Swim Trunks
3. Skull & Crossbones Rash Guard | 4. Island Striped Trunks
5. Neon Glasses | 6. Orange Rash Guard
7. Orange Striped Trunks | 8. Striped Flip-Flops
Under the Sea
Let your little one explore the depths of the ocean (even if only in his imagination) in some sea-worthy attire.
 1. Blue Whale Rash Guard | 2. Whale Trunks
3. Green Shark Rash Guard | 4. Shark Trunks
5. Swim Goggles | 6. Scuba Dude Rash Guard
7. Orange Striped Trunks | 8. Whale Flip Flops
Surfin' in the USA
Your little surfer dude will love riding the waves in these adorable surfer-inspired swimsuits.
1. Surf Dude Rash Guard | 2. Surf Dude Trunks
3. Surf's Up Long-Sleeved Rash Guard | 4. Alligator Surf Trunks
5. Orange Aviator Sunglasses | 6. Hang Tough Rash Guard
7. Surf Board Shorts | 8. Navy Flip Flops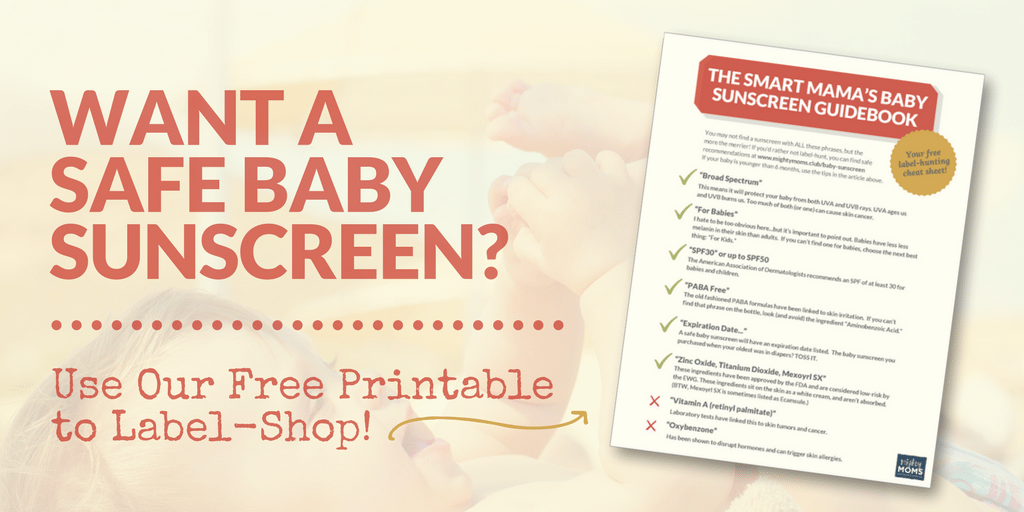 Toddler Swimsuits For
Your Sweet Princess
These sweet and girly toddler swimsuits are perfect for bitty beach babes. 
Flower Power
How precious will your toddler look building a sand castle in one of these fabulous floral swimsuits?
 1. Pink Daisy Two-Piece | 2. Flower Sunglasses
3. Toucan Tankini | 4. Garden Party One-Piece
5. Ruffled Roses One-Piece | 6. Daisy Cover Up
Ravishing Ruffles
Your little fashionista might treat the pool deck like a runway when wearing one of these trendy swimsuits!
 1. Orange Pineapple One-Piece | 2. Rainbow Aviator Sunglasses
3. Heart One-Piece | 4. Striped Rose One-Piece
5. Striped Tankini | 6. Terry Cloth Cover-Up
Playfully Practical
Looking for something a bit more practical to let your little one enjoy those dog days of summer? A cute rash guard adds extra sun protection and stays put during all those sprinkler jumps.
 1. Puppy Love Two-Piece | 2. XO Sunglasses
3. Flamingo Two-Piece | 4. Beachside Tankini
5. Scalloped Tankini | 6. Coral Cover-Up
Now the Tough Part…
Picking One!
See? Wasn't that so much fun?
Your toddler is sure to make a splash this summer with one of these spectacular swimsuits!
With so many adorable options, your only problem is going to be narrowing it down to just one. Okay, maybe two. You know what? Just get three…in case you fall behind on laundry. You can never have enough toddler swimsuit cuteness.
Which suit would you love to see your toddler sporting this summer? Make a splash in the comments.
Other Related Articles:
We ♥  honesty!  This post contains affiliate links that provide extra money for our mutual coffee habits addictions. Click here to learn more.
Comments