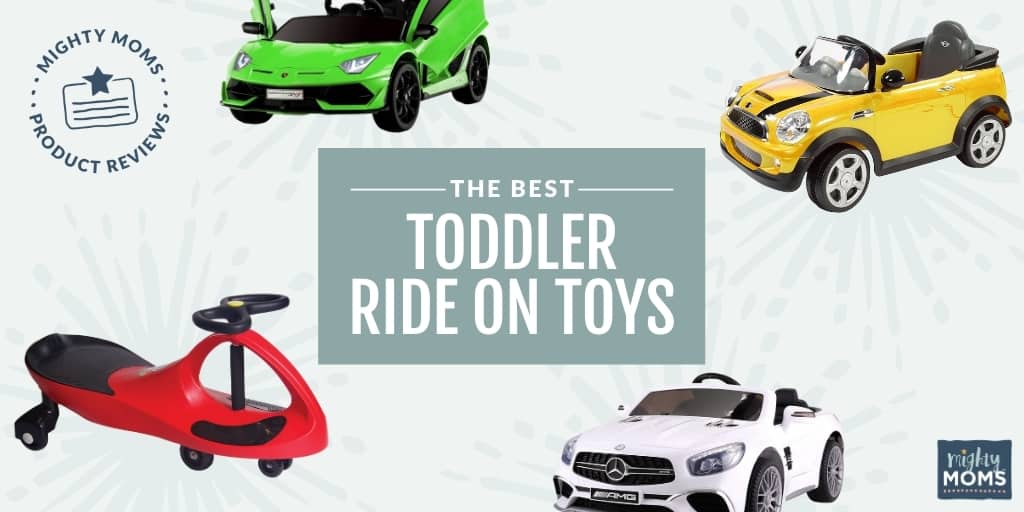 Toddler ride on toys have exploded in popularity. Whether those are electronic mini-versions of the car Dad always wanted, or a kid-powered adventure on wheels, they have become a staple of childhood.
The tricky thing is…they aren't cheap.
If you're going to shell out a few hundred dollars for a toy, you want to make sure that thing is going to LAST. (Hopefully for future siblings!)
That's what I had in mind as I set out to research this post. I wanted to learn everything there was to learn about toddler ride on toys, read hundreds of experiences and then share with you in a concise, easy-to-scan format.
The Best Electric Toddler Ride On Toys
Before I launch into the nitty gritty, I wanted to share two "lessons" I came across again and again while I was scouring the internet, listening to people's experiences with electric toddler ride on toys.
Lesson #1: Buy the Extended Warranty
Yes, I realize that extended warranties are often a crock. Not in this case.
You are purchasing an expensive piece of machinery and your little one is going to literally love it to pieces. A $34 investment on an extended warranty will be a huge relief in 6 months when the battery has been run completely down and then again next year when the tires look bald. (It's going to happen, nothing lasts forever, especially not toddler ride on toys.)
Lesson #2: Purchase Ahead and Put Together Early
Do not (NOT) purchase one of these electronic toddler ride on toys three days before his birthday and have him unwrap the box.
Not only will a little foresight make sure it's running, you have to charge the the battery for up to 24 hours in some cases before your toddler can give it a drive. Nothing guarantees a tantrum like getting an awesome new toy and not being able to use it until tomorrow.

The Best Kid-Powered Toddler Ride On Toys
What if you're trying to avoid electricity-chugging toddler ride on toys? What if you're looking for something that gets those tiny legs moving and is guaranteed to exhaust him before bedtime? Here are the best kid-powered toddler ride on toys on the market.

Ride On Toys for Toddlers: Full Reviews of Electronic Options
Ride On Toys for Toddlers: Full Reviews of Kid-Powered Options
Toddler Ride On Toys: Ride for a Year, Remember for a Lifetime
Most of my favorite childhood memories was driving up and down the driveway in The Little Red Car. It This little convertible had a gas-powered engine, working headlines, and a little horn that would terrorize the neighborhood.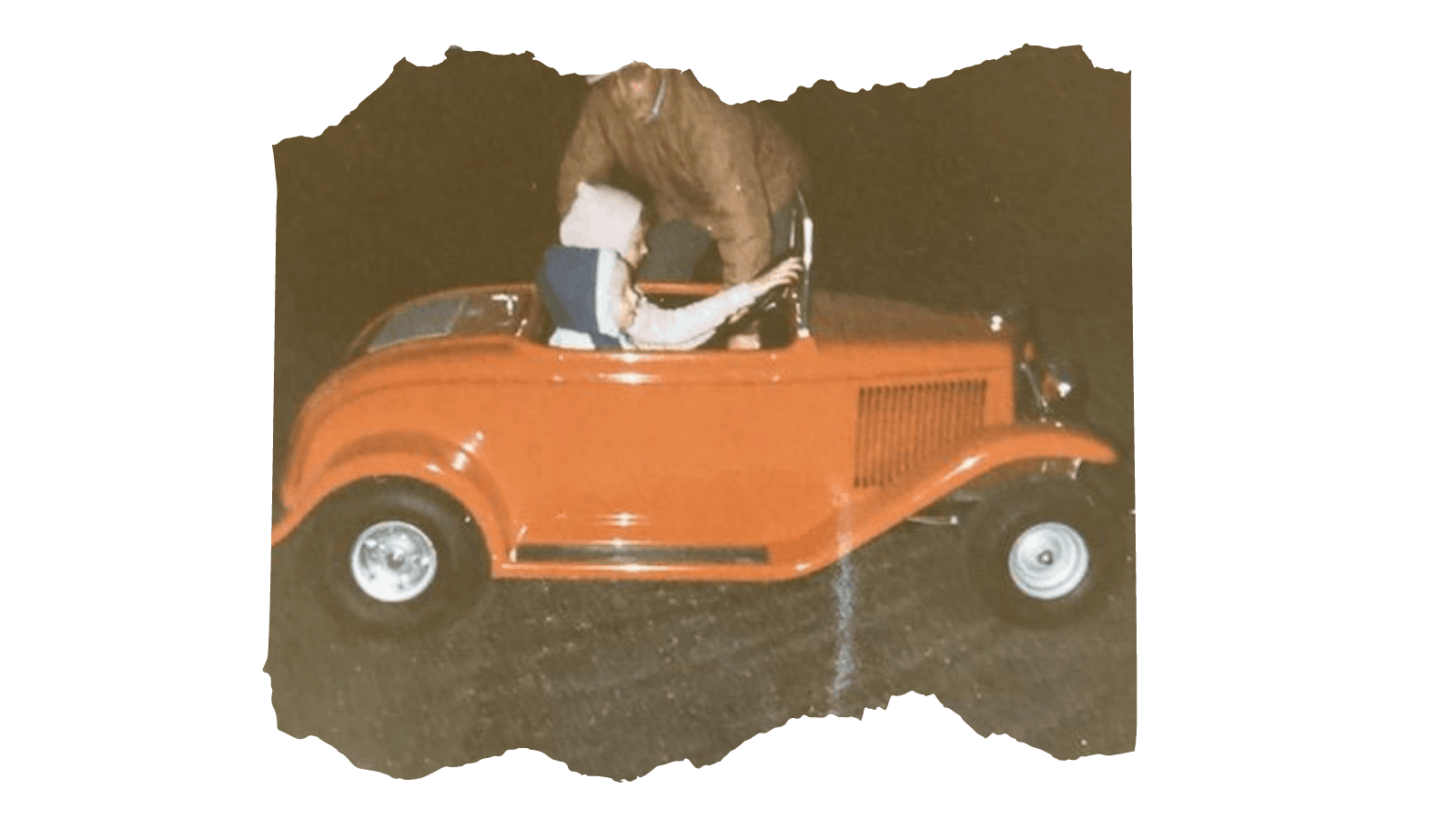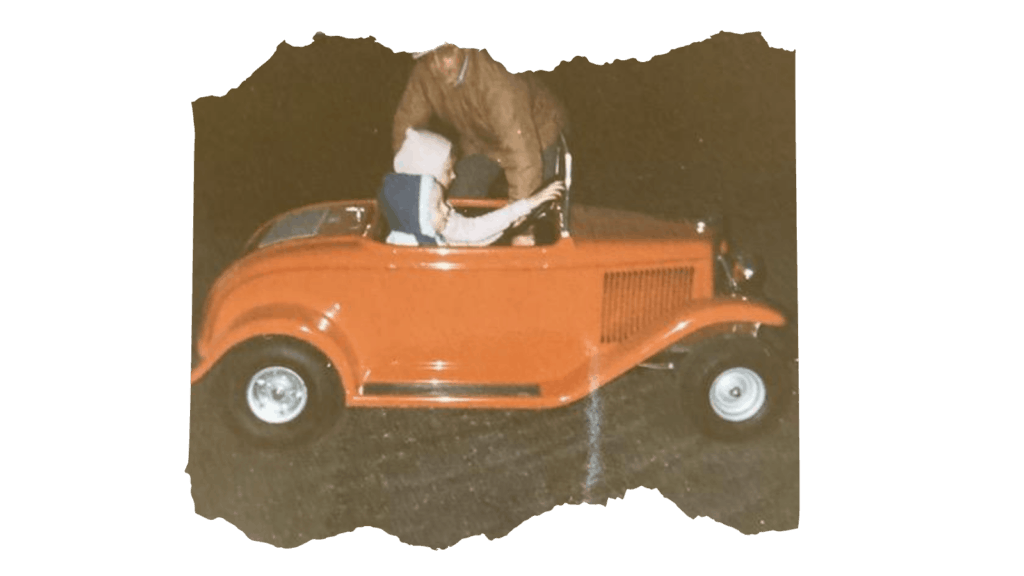 I know this seems ridiculous, but I really do think it helped me, years later, as I started driving. I had already mastered the art of driving in a tiny red two-seat hatchback.
These toddler ride on toys are more than just cool. They are a little package of memories, all bundled up and ready to savor on a cold winter's night. Here's to a zillion more happy pictures like that one!
We ♥  honesty!  This post contains affiliate links that provide extra money for our mutual coffee habits addictions. Click here to learn more.