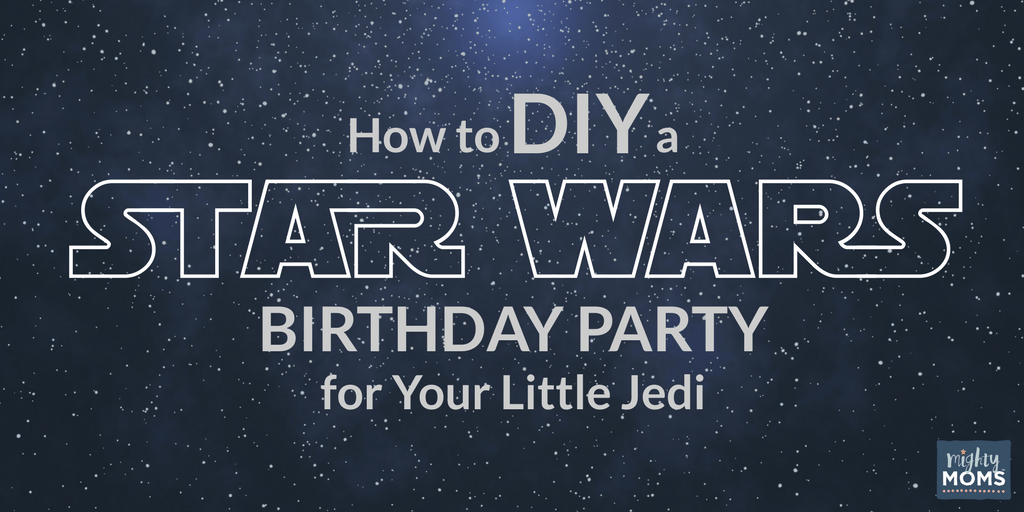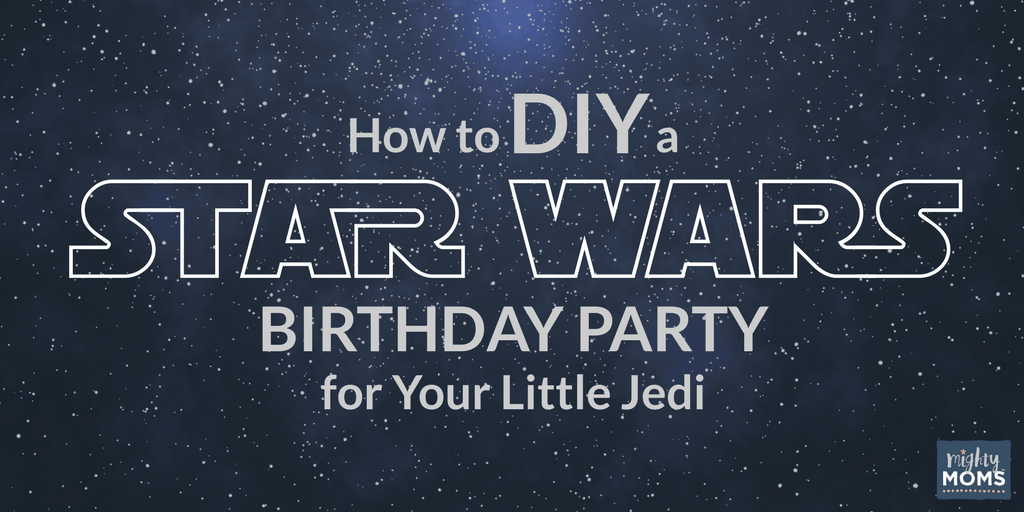 The way I see it, there are two kinds of moms who would click on a Star Wars post like this:
Jedi Master Mom: You started knitting your kid Yoda ears instead of a baby blanket. You're looking for DIY party ideas that will impress even the most diehard fans.
Padawan Mom: Your kid suddenly got really into Rogue One, and you're still trying to figure out if it's "Han" or "Hans" Solo. You'd just like some foolproof suggestions that don't require you to learn the true nature of the force.
Either way, you're looking to throw an unforgettable DIY Star Wars Party for your little Jedi, and we've got you covered! Just follow along, and these suggestions will help you throw a Star Wars party that's out of this world.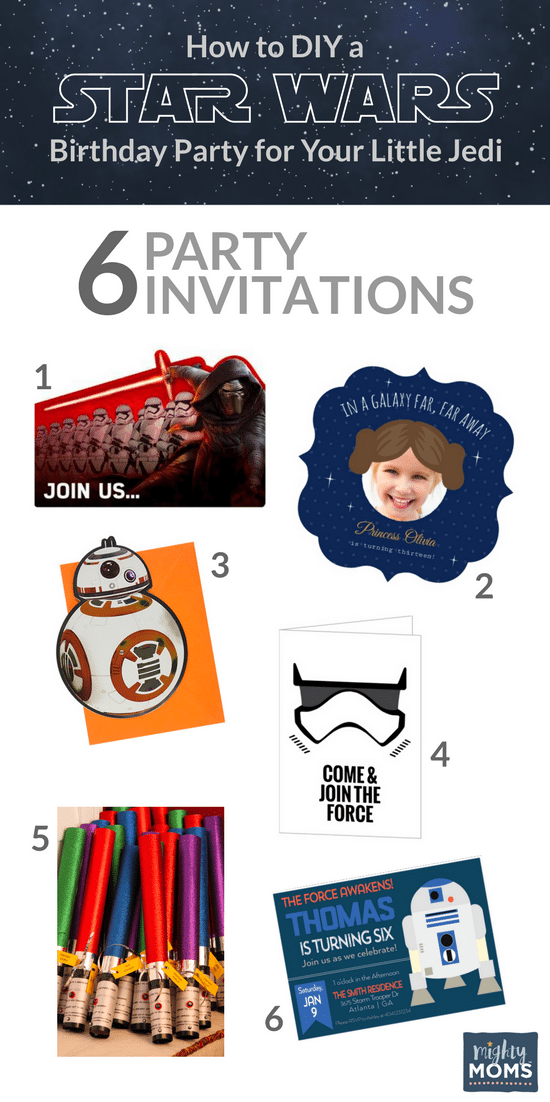 Star Wars Party Invitations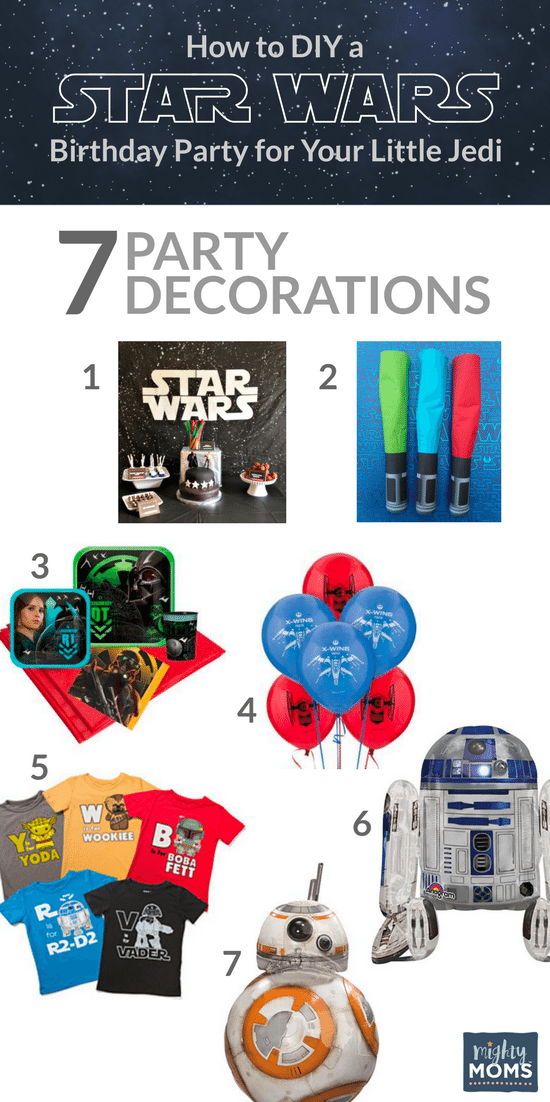 Star Wars Party Décor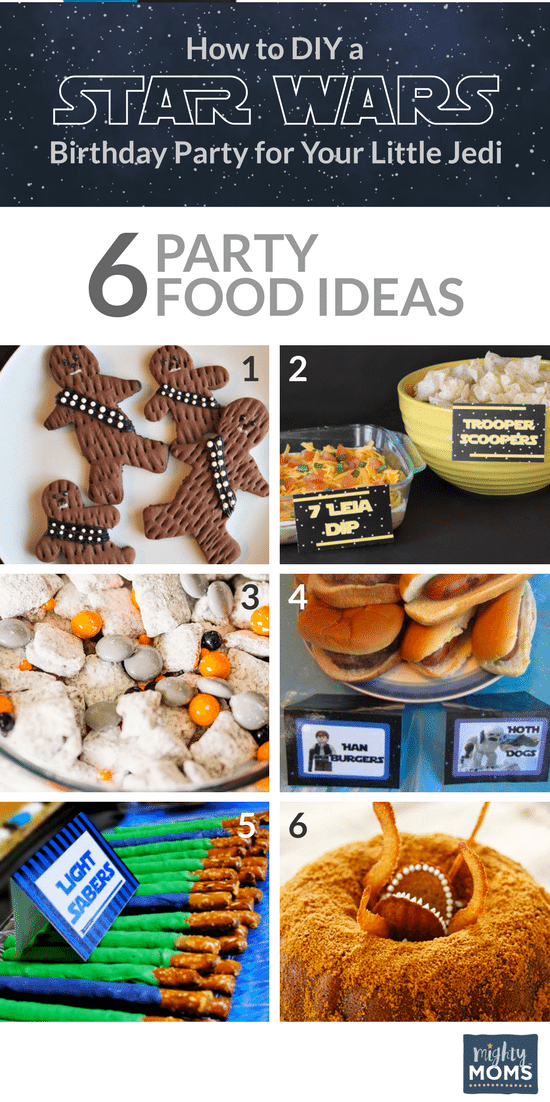 Star Wars Party Food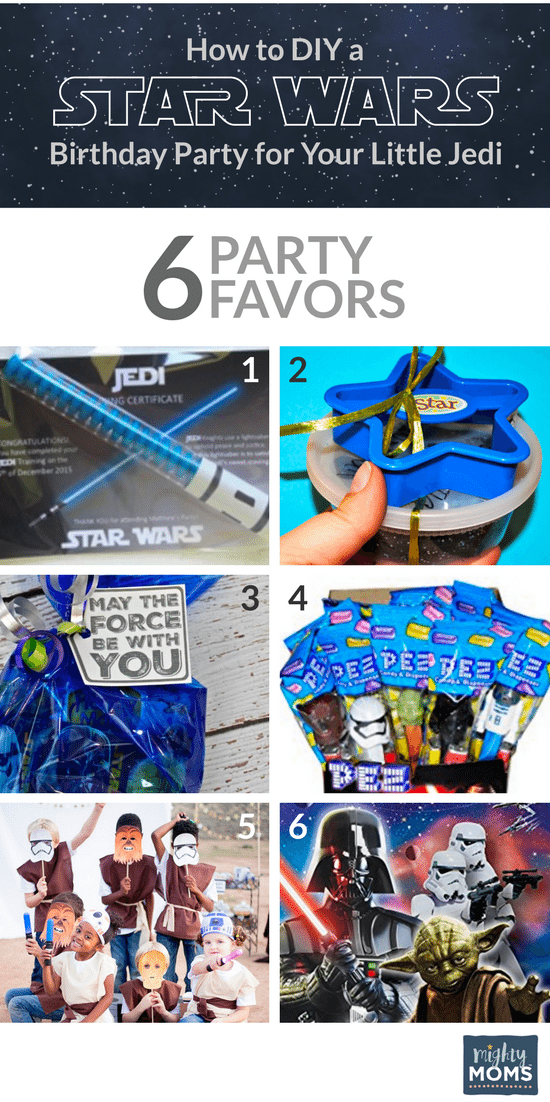 Star Wars Party Favors
Star Wars Party Games
Clone, Clone, Droid is just a variation of "Duck, Duck, Goose." Kids will already know the rules, and it won't require any homemade props, so it's a breeze to set up!
It's always fun to have at least one game that can be played outside (not to mention easier to clean up!). Big and little kids will love running around with these Bubble Lightsabers.
If bubbles aren't your thing, try the Unfreeze Han Solo game. You'll just need some squirt guns full of warm water and a Han Solo figurine to freeze in a block of ice.
Keeping with the "frozen Han Solo" theme, I love Merriment Design's Free Han Solo from Carbonite Trivia Game for older kids. Free our intrepid hero using baking soda, vinegar, and Lego Star Wars figurines.
This Pin the Light Saber on Yoda Game is a twist on the classic "Pin the Tail on the Donkey." Jessica from The Tangerine provides helpful tips to design Yoda and the individual light sabers.
I will contend that there isn't a child out there who doesn't love a good piñata (like this Darth Vader one). Plus, if any of the guests get frustrated that it's taking too long to bust open, you can whip out some of your cool Star Wars catchphrases to entertain the crowd. (i.e. "Do or do not, there is no try!" or "I find your lack of faith disturbing".) Hey, at least the adult chaperones will be impressed.
Some Parting Wisdom from Yoda
In the wise words of Master Yoda, "Fear is the path to the dark side."
Or, to make this relevant to party planning, don't stress out by trying to do everything yourself. After all, fear leads to anger, anger leads to hate, and hate leads to stress eating all of your wookie cookies.
I absolutely love ALL these ideas, but if I could give you one piece of birthday planning advice, it would be to choose a couple things to DIY and then splurge on a few pre-made items. Go ahead and create those handmade party decorations, but buy a pinata for your game. Or go all out on a perfectly designed cake, but buy a party decor kit. The key is to bring balance to the force, young Skywalker.
You have completed your training, mama. I now pronounce you a DIY Star Wars Party Jedi Master. As long as you don't slip up and mention Jar Jar Binks, you'll fit right in!
May the force be with you!
Which DIY ideas would your little Jedi love? Share with your fellow Obi-Moms.
Other Related Articles: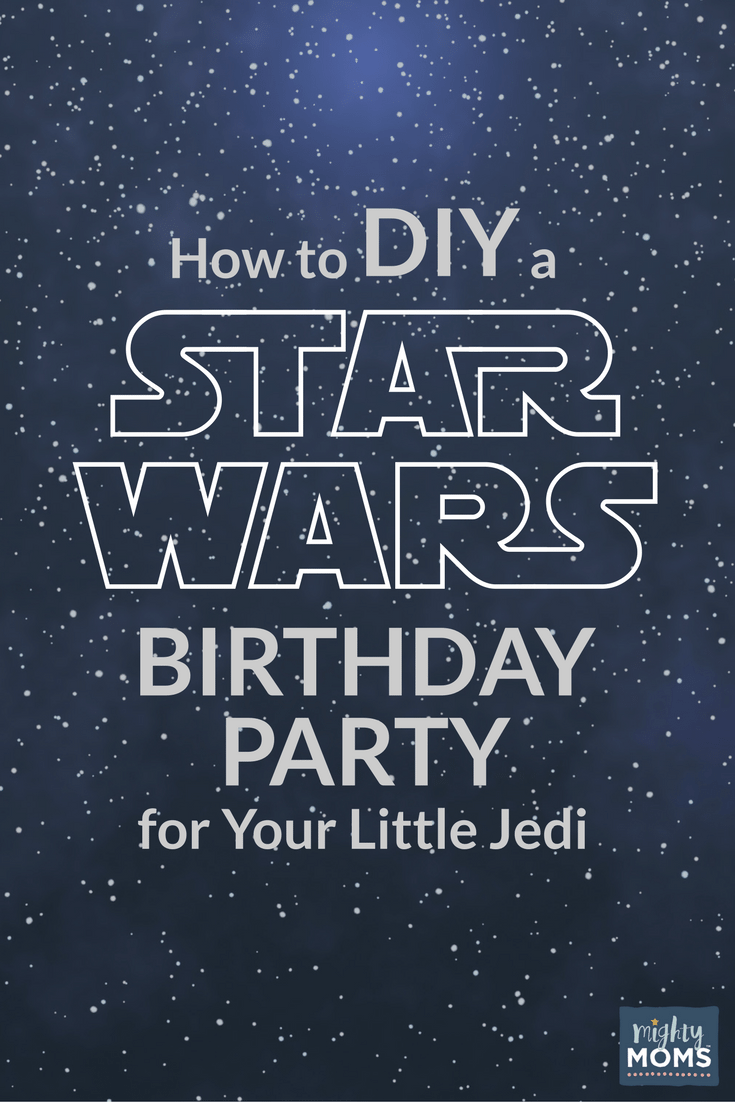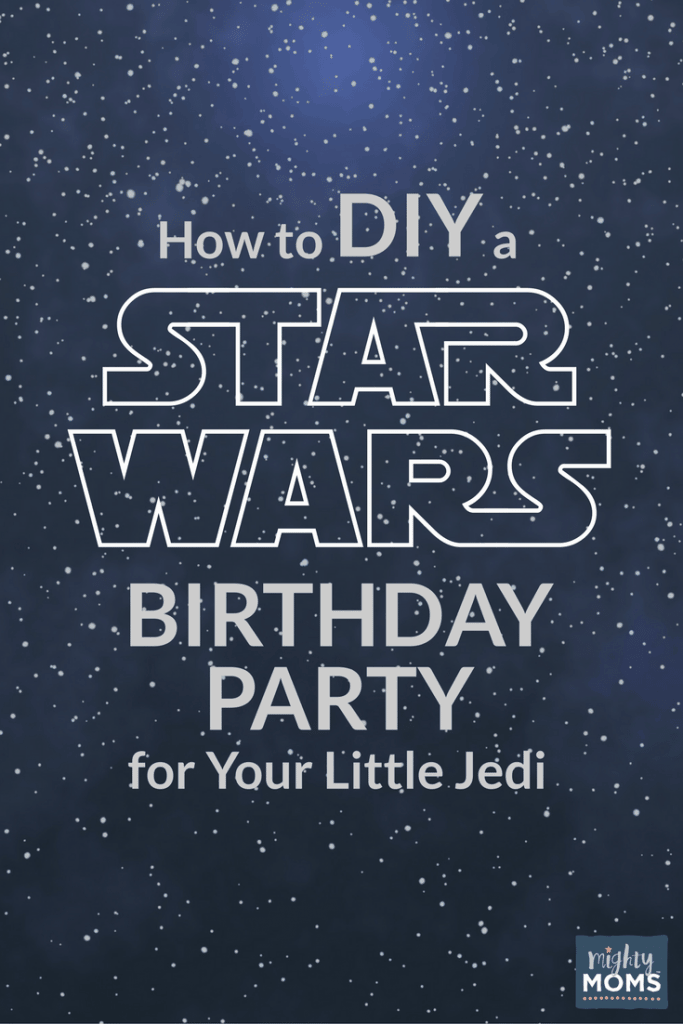 We ♥  honesty!  This post contains affiliate links that provide extra money for our mutual coffee habits addictions. Click here to learn more. As an Amazon Associate I earn from qualifying purchases.