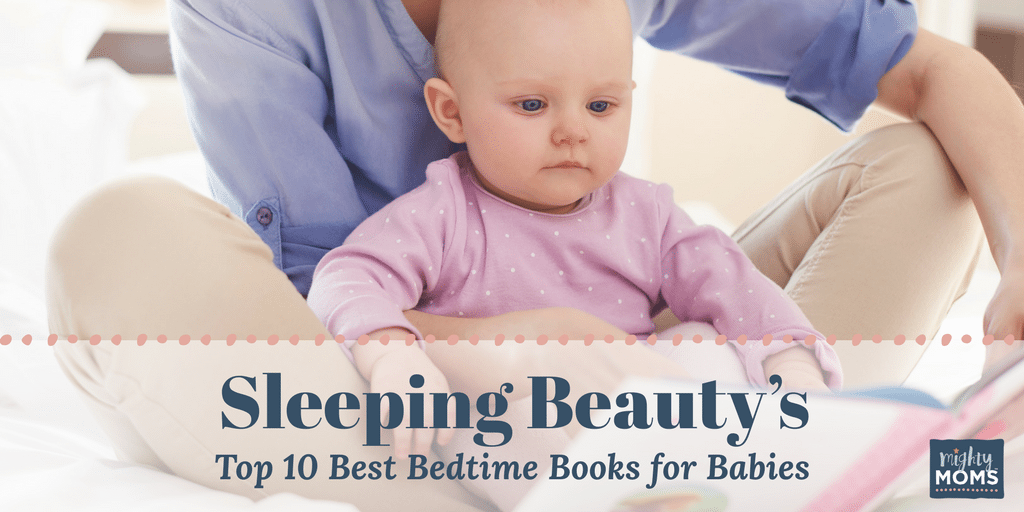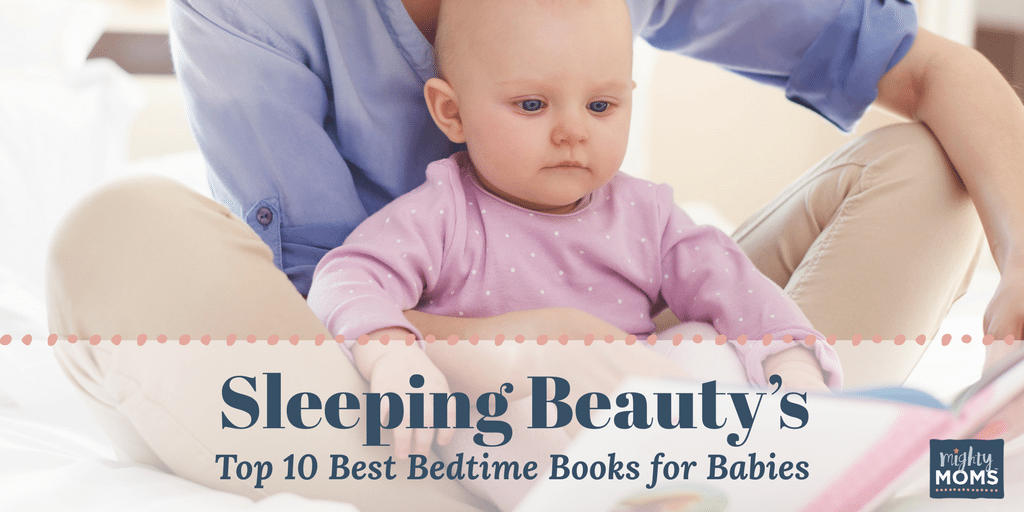 I just finished reading one of the funniest fairytale books I've ever read to my kids, and it got me thinking about how some of our favorite princess would be like in the real world.
Take Sleeping Beauty for instance. If she was my royal neighbor here in Wisconsin, I'm pretty confident that…
She and Prince Philip would have at least a dozen kids.  Let's be honest.  If you love being in bed so much…
She'd have her own personal barista to follow her around with endless cups of French Vanilla Lattes with double shots of espresso. Otherwise, how would she stay awake for Official Palace Business?
And finally, she'd have a HUGE library of bedtime books.  If your only claim-to-fame was SLEEPING, it makes sense that you'd try to justify that skill with mounds and mounds of niche-related books.
Several weeks ago I started polling our Facebook Fans to see what they thought Sleeping Beauty would recommend as the best books for babies right before bed. (Say that ten times fast!)
Today I'm sharing their responses in a collection of the top ten sleepiest bedtime books parents use to hush little ones into dreamland.  Every single one has been stamped with the official "Sleeping Beauty Seal of Approval".
Starting with her most obvious favorite…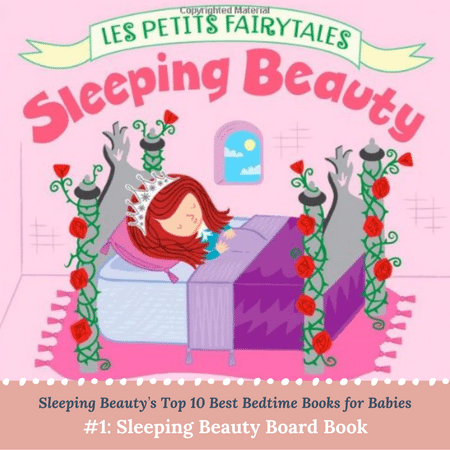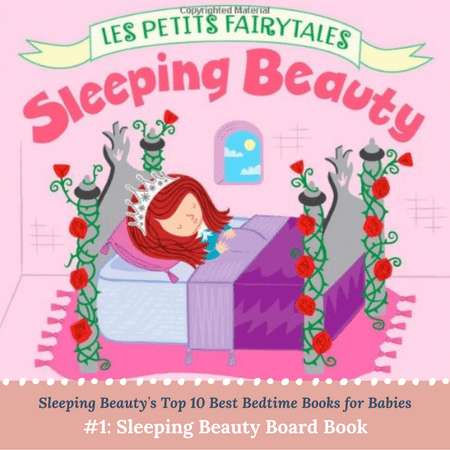 No. 1:  Les Petites Fairy Tales: Sleeping Beauty
It's a tad egotistical for Sleeping Beauty, I'll admit.  But she's a princess, so what do you expect?
This sweet little board book tells her entire story in single words.  (Which HAS to be degrading.) It has bright engaging pictures, letting you embellish the story if you wish for a longer reading session, or speed-through for a quicker put-to-bed.  Find it at Amazon.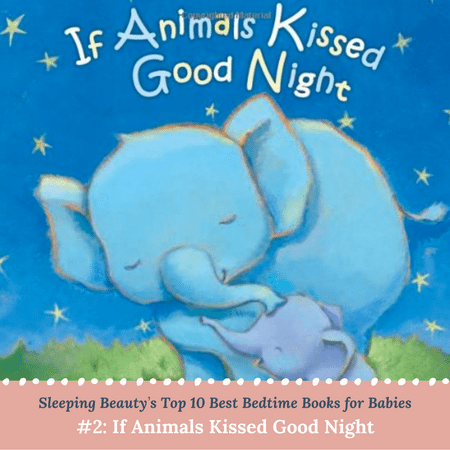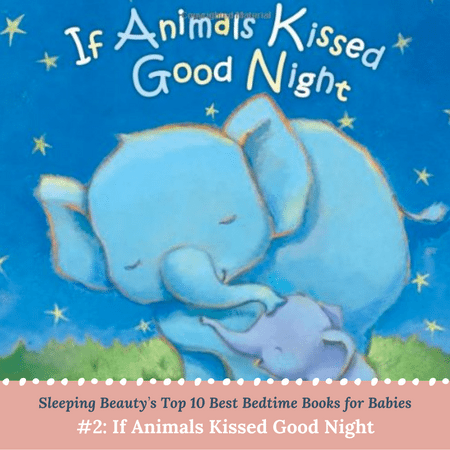 No. 2: If Animals Kissed Good Night
Can you even think of a more adorable title for a bedtime book? Yeah, me either. In this precious rhyming story, Mom and Baby explore all the different ways baby animals are put to bed by their mothers. Don't forget to have your baby "kiss" the animals good night on the last page! Find it on Amazon.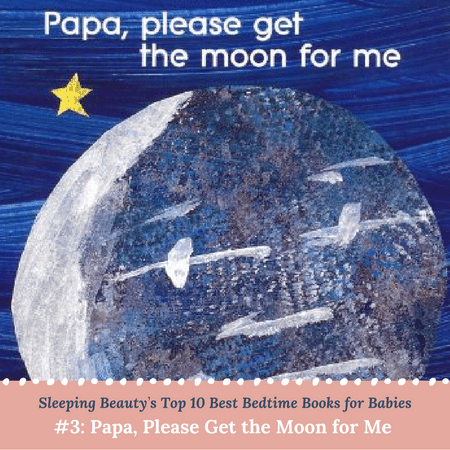 No. 3: Papa, Please Get the Moon for Me
Eric Carle (of Hungry Little Caterpillar fame) has written a very fun and interactive bedtime book about a Dad who goes on a journey to get the moon for his little girl. Find it at Amazon.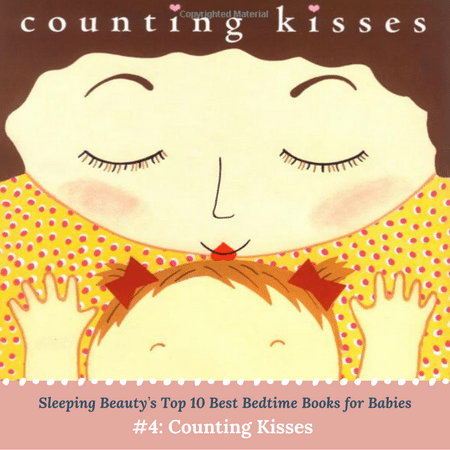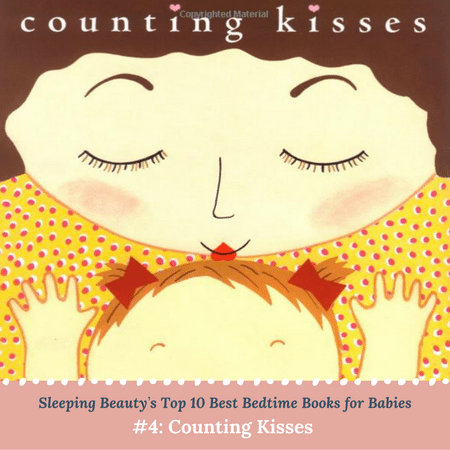 No. 4:  Counting Kisses
Any book that is subtitled "A Kiss and Read Book" requires a well-used spot on my shelf. Find it at Amazon, or see Mommy Hugs on Kindle.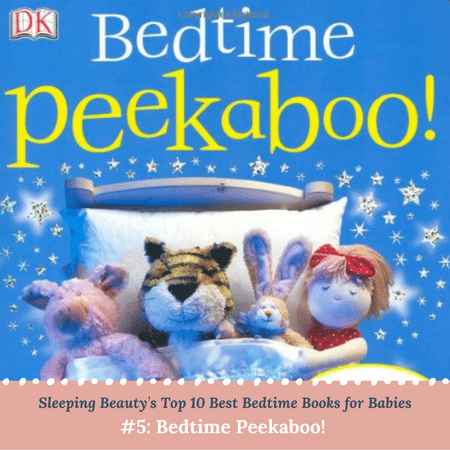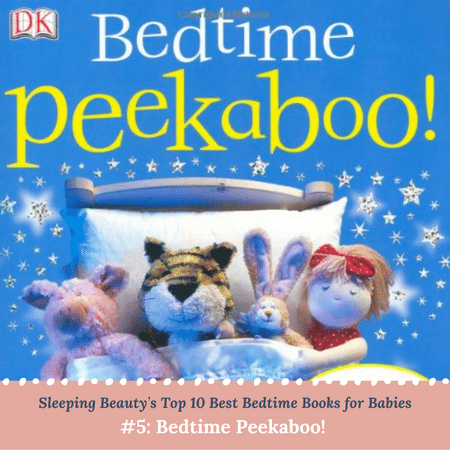 No. 5: Bedtime Peekaboo!
Lift-the-flap peekaboo is a great way for baby to practice her fine motor skills.  It's the perfect nighttime distraction for curious babes. Find it on Amazon.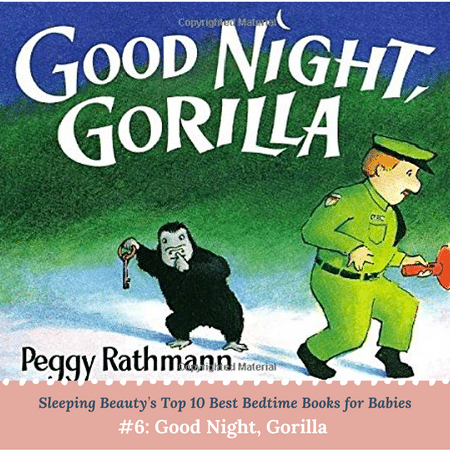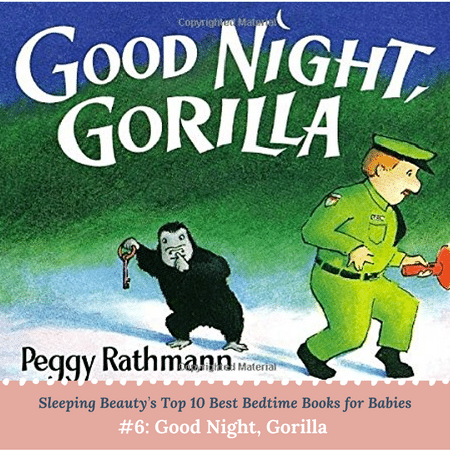 No. 6: Good Night Gorilla
This was listed as a favorite by Noami Collins on our Facebook Page: "My 6 month old loves Goodnight Gorilla. (He tries to eat the book most times, but he enjoys the story too)." Find it on Amazon, or download on Kindle.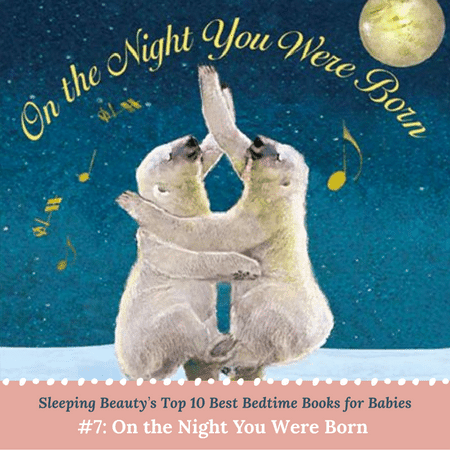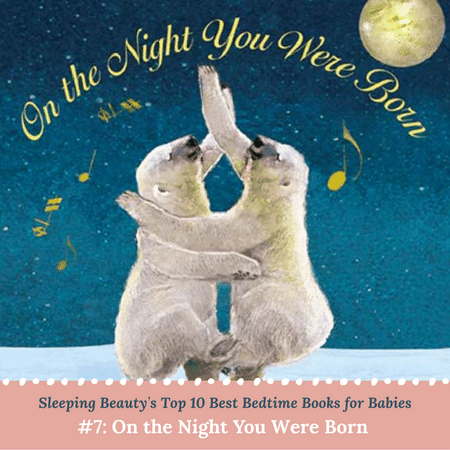 No. 7: On the Night You Were Born
Such a sweet book, without getting overly sappy.  One of the most commonly listed reader favorite's! Find it on Amazon, or download it on Kindle.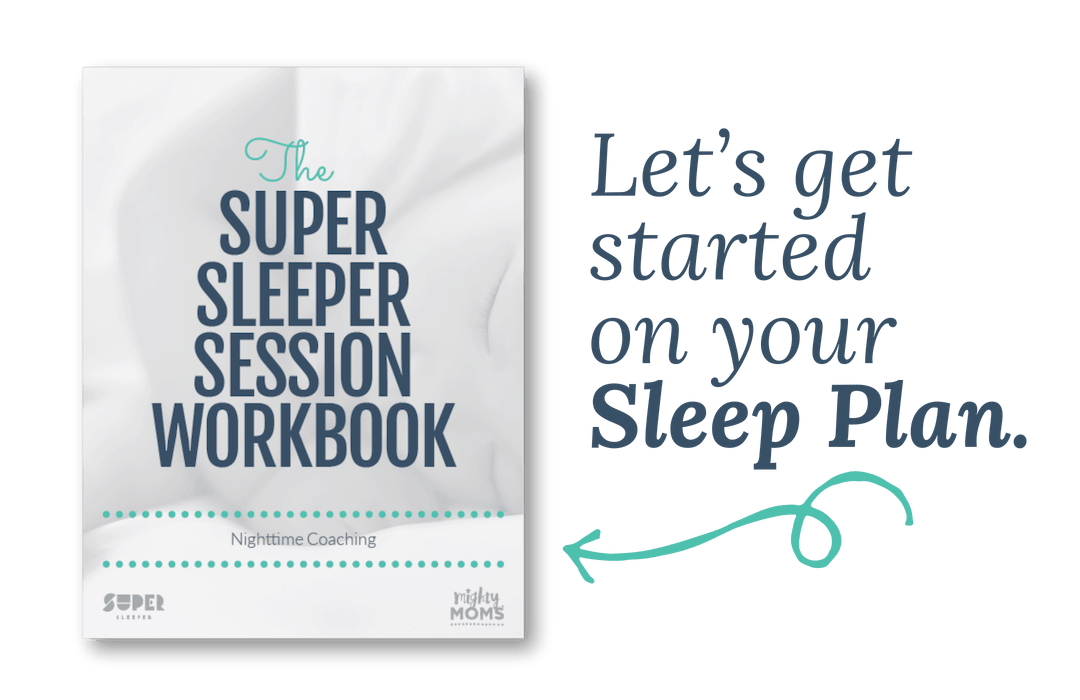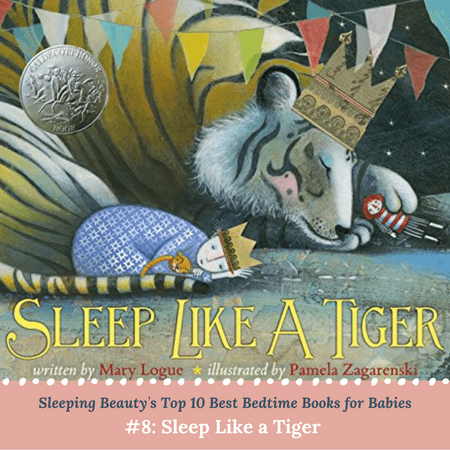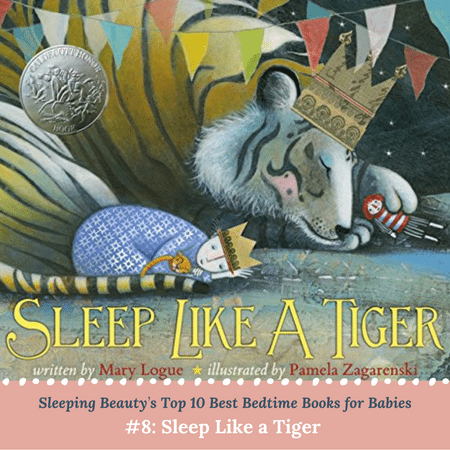 No. 8: Sleep Like a Tiger
This is one of the best books for babies of all time.  Great illustrations, steady soothing rhythm, interesting story. It's a Caldecott award winner!  You will love this book (and so will baby)! Find it on Amazon, or download it on Kindle.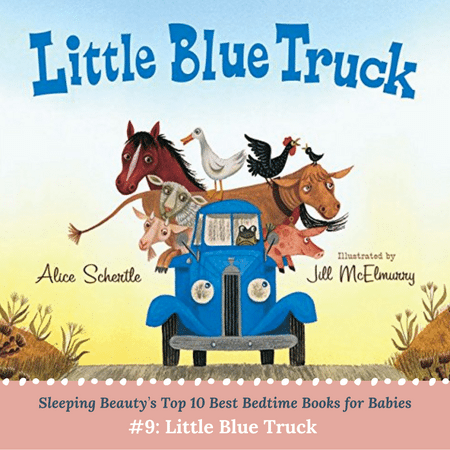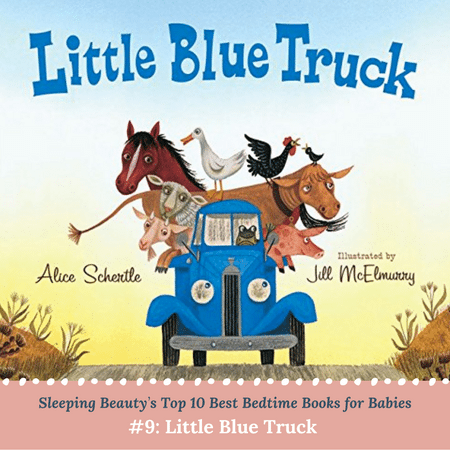 No. 9: Little Blue Truck
Beautiful little book to help your baby practice his animal sounds! Find it on Amazon, or download it on Kindle.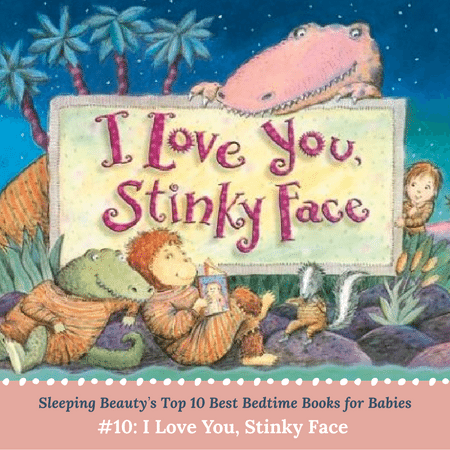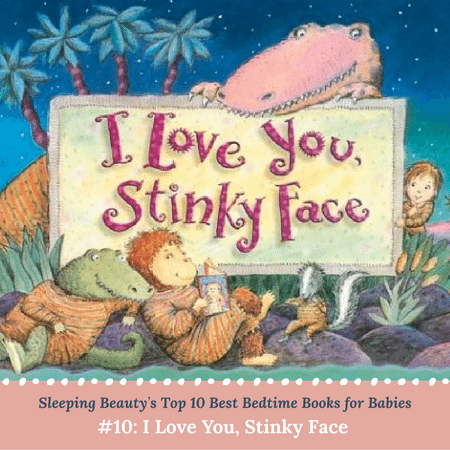 No. 10:  I Love You Stinky Face
One of those "How much I love you," kinds of books, but done in a humorous way. My kids requested this book almost every night.  Find it on Amazon.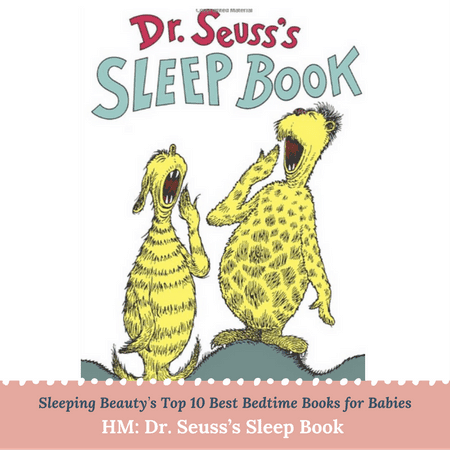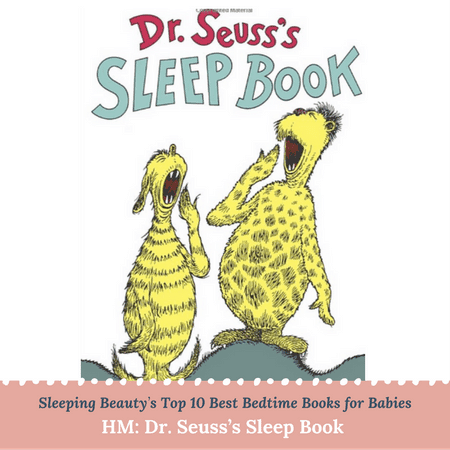 Honorable Mention: The Sleep Book by Dr. Seuss
Technically, this can't be one of my best books for babies, because it's over 50 pages.
Still, Facebook fan Megan Mueller has uncovered the secret to this timeless classic:  "I don't know how it ends, though, because we never make it that far…she conks out!"  

Exactly, Megan.  Eeeeeex-actly. You can find it here on Amazon, or download it on Kindle.
What are your favorite "Sleeping Beauty Approved" best books for babies?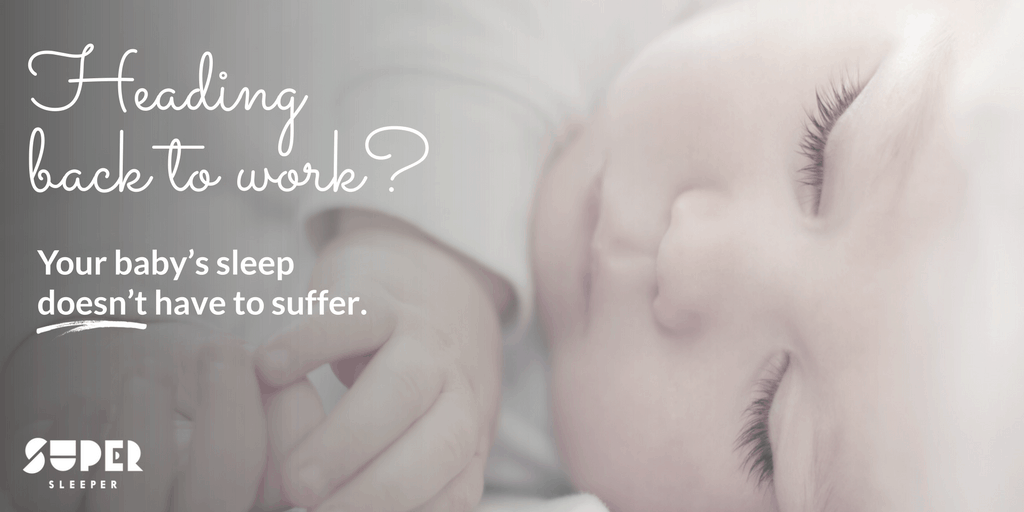 Have You Read These Yet?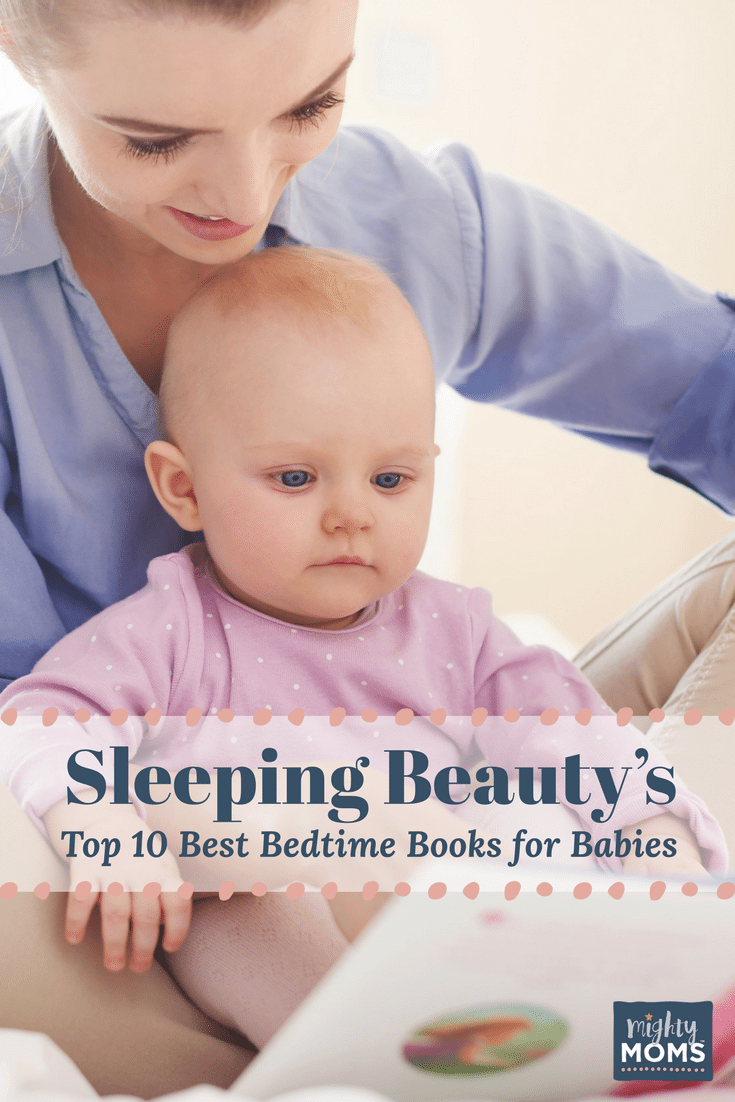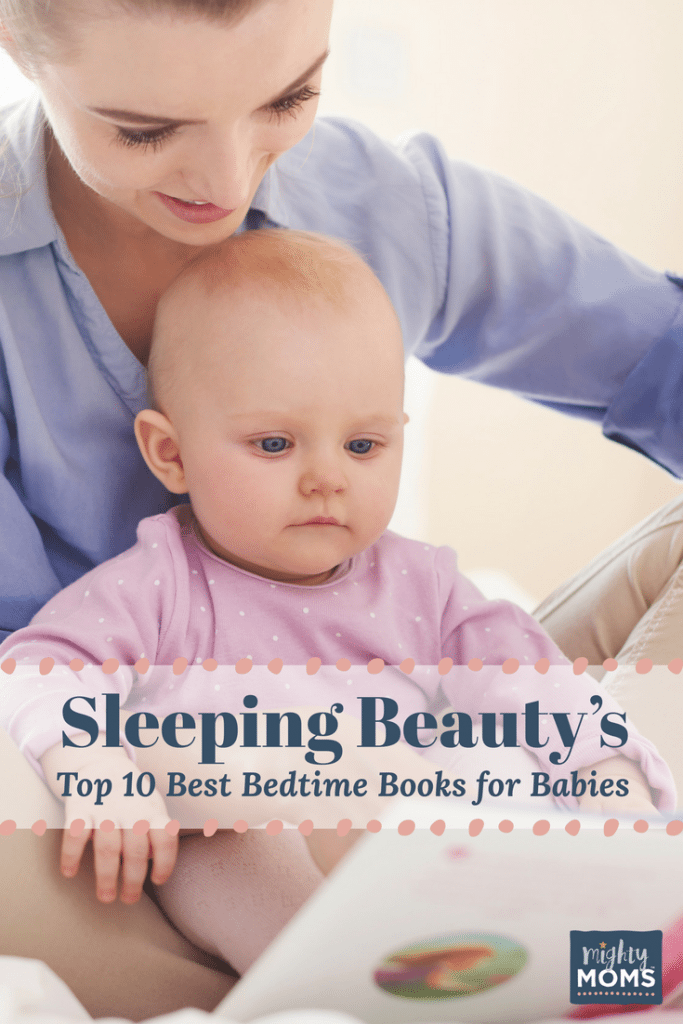 We ♥  honesty!  This post contains affiliate links that provide extra money for our mutual coffee habits addictions. Click here to learn more.